6 Ways To Grow The Money You Already Have Without Even Trying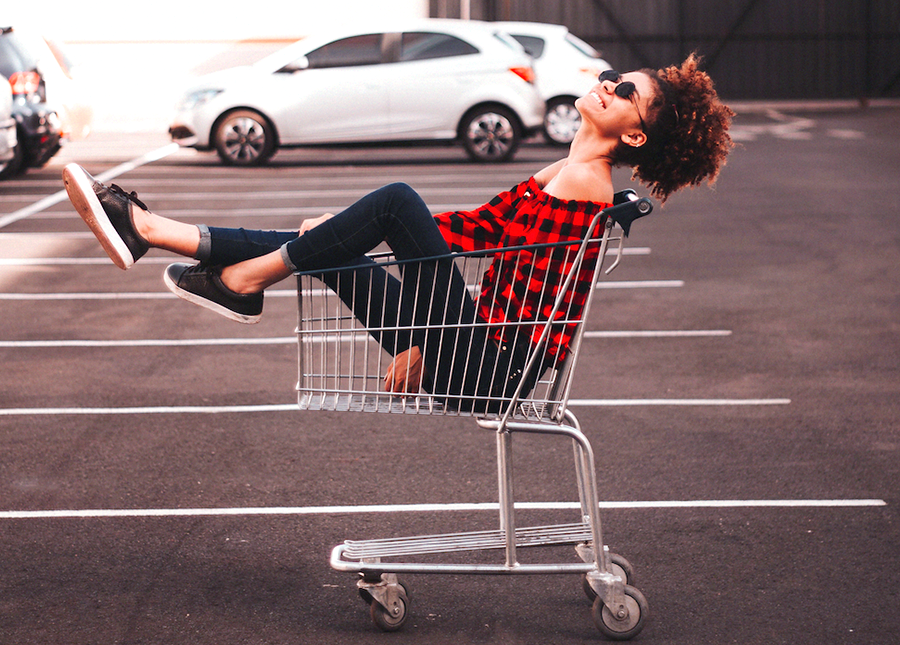 Let's face it: we're not perfect, when it comes to money or otherwise. Everyone has faults, and for many of us, the biggest thing standing in our way is our own laziness. But guess what? You can actually make that lazy tendency work in your favor — at least, when it comes to money. Just like slackers can learn to be better (and happier) employees, they can also learn to be good with money without having to put in too much effort. That's why we're sharing this post from Grow, all about how to make more off what you already have.
Building wealth sounds like something that requires endless amounts of time that, let's be honest, many of us just don't have. But the reality is that often, we can accomplish more with our money by doing less. Take these six "slacker" moves.
1. Don't jump when the market does.
Stock prices can fluctuate based on a variety of factors — from political drama to corporate earnings and new economic data — so it's nearly impossible to predict what's coming and when. That means people who panic-sell are much more likely to miss out on future returns than to benefit from taking action.
What to do when the market suddenly drops? Nothing. Give yourself permission to stop watching the news and stalking your account balance. The best approach is usually to just stick it out. Remember that the U.S. stock market has gone up significantly over time; it just doesn't climb in straight lines.
2. Automate your savings.
This one's a no-brainer. Setting up automatic transfers from your paycheck or checking account to savings ensures you'll never forget to do it, and you won't accidentally spend the money on other stuff first.
3. Bump up your 401(k) contributions automatically.
It's easy to want to invest more for retirement, but it can be hard to actually make it happen. Enter: "auto-escalation." It's a feature as many as 60 percent of employers offer as part of their 401(k) plans that automatically increases your contributions on a regular schedule, like around raise time. (If your company's 401(k) doesn't have this feature, simply set a calendar reminder to raise your contribution percentage once or twice a year.)
4. Become a digital stranger on your favorite shopping sites.
According to one survey, Americans waste a whopping $450 every month on impulse buys. If "1-click" shopping is your budgeting kryptonite, just say no to autofill — and save by virtue of the fact that you're probably too lazy to get off the couch, hunt down your wallet and type in your credit card number.
5. Shop your own cabinets.
Speaking of impulse buys, it's not just online shopping that gets us in trouble. The average American makes 1.5 weekly trips to the grocery store, which presents plenty of opportunities to fill your cart with stuff you don't really need (especially if you're shopping hungry). So instead of immediately heading to the supermarket, save yourself a trip and scope out your own kitchen for food that might otherwise be wasted. You'd be surprised at what you can whip up with everyday ingredients you already have.
6. Nab a last-minute travel deal.
You had good intentions to plan your summer getaway in March, but, well, you just didn't get around to it. Lucky for you, waiting till the last minute can pay off. Try the last-minute deals section of Expedia, where you can save hundreds on hotel and flight packages; visit HotelTonight for up to 50 percent off accommodations; or look into LastMinuteCruises.com, where you can book upcoming voyages for just $50 to $75 a night.
Read the original article on Grow. Copyright 2018. Follow Grow on Twitter.
More from Grow:
Image via Unsplash