Money Talk
6 Ways You're Putting Your Money In Danger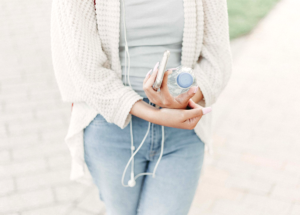 Is your money safe?
Your immediate reaction to that question is probably, "Yes, of course!" I mean, why wouldn't your money be safe? You would obviously never willingly put your money in a place where you believed it would be unsafe, right? So, it is definitely safe…. right?
Maybe not.
Even if you truly do think your money is in the safest place possible, it could still be in danger. There are a lot of things we have to worry about when it comes to keeping our money safe — identity theft, hackers, and data breaches are just a few things you and your money are vulnerable to. But there are even smaller ways you could be leaving your money vulnerable to being swiped. So, what are they?
In last Thursday's video over on the TFD YouTube channel, Erin helps you out by going through six ways you might be putting your money in danger. Even if you think your money is as secure as it can be, head over to the channel to check it out in this week's installment of the 3-Minute Guide, brought to you by Skillshare. You can never be too sure or too safe when it comes to your money. You are the only one looking out for it, after all.
Image via Pexels