7 Common Pitfalls Of Working From Home (And How To Avoid Them)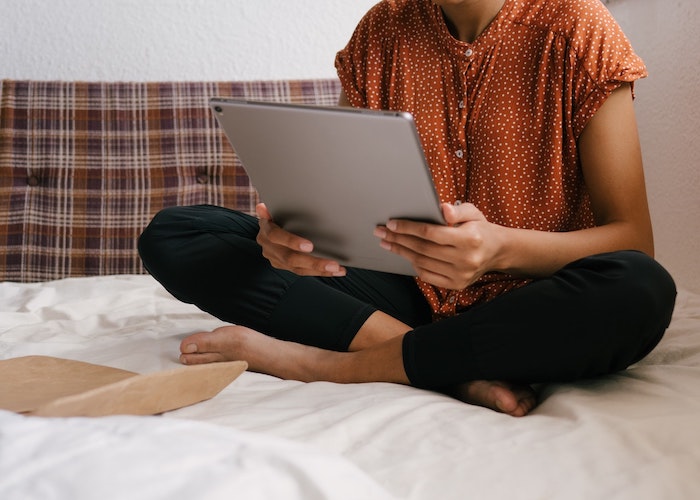 As COVID-19 continues to infect people across the world, many companies have been taking precautionary measures to prevent the spread of the virus. In practice, this means reduced travel, no conferences, and more commonly, working from home. If you're not used to working from home for long periods of time, this can seem like a daunting transition.  
I've been working from home full-time for three and a half years. My contract for my job specified that I'd be a fully remote employee, and I have only been into my local office twice. At first, I struggled. I worked from home at a previous job, but only for a day at a time. Suddenly, I had no contact with an office. It was a big change, and I fell victim to every working-from-home trap there is. However, I had years to adjust. If you're worried about working from home, I've compiled some of my hard-learned lessons to share with you about how to avoid the pitfalls and successfully work from home. 
Don't forget your tools.
Your job has asked you to work from home. Great, now what? First, get your home office set up. This doesn't need to be an actual "office," but it needs to be a dedicated space where you will work. Your desk in the office has all of your tools, and your home should be no different.  Figure out what you need to successfully complete your job at home. Is it a laptop? Do you need a monitor? Do you need special VPN access? Whatever it is, make sure you have it. I have a friend whose job suggested she work from home but did not provide her with a laptop to do so. She pointed this out, and they were able to supply her with one. If you're being asked to work from home and you don't have the tools to do so, speak up.
Don't let work invade your home.
Pick a dedicated spot in your home to work. Whether it's your kitchen table, or a desk, or a quiet corner, find a spot that will be dedicated only to work. This is important for a couple of reasons. In the office, you have your designated workspace set up for you. Mentally, when you sit down at your desk, you know it's time to work. You're doing the same thing now, just at home. 
Picking a specific spot in your home will also help you disconnect at the end of the day. My home office is just for work, and on the weekends, I barely enter it. This helps separate my working space from the rest of my apartment, allowing me to keep mental distance and clarity between the two. You don't want work to seep into every aspect of your life, so having a dedicated spot that you can step away from at the end of the day will help make working from home more manageable.   
Don't abandon routine.
This is a crucial step. When you're working from home, you have no commute. You don't need to get up, and you can snooze your alarm once more without consequence. But it is imperative to maintain some kind of routine. Speaking from experience, it is too easy to fall into the trap of oversleeping and wasting away in your pajamas. Personally, I set an early wake-up time, and I have to get dressed. I feel more presentable, and I still have the joy of taking off my work clothes at the end of the day. Getting dressed is an easy way to maintain a sense of normalcy. My job doesn't have a culture of video calls, but if yours does, you'll be prepared. Whether your routine is still putting on a full face of makeup, doing your hair, or keeping your same coffee-making habits, make sure you maintain a routine. Get up. Get dressed. You'll feel so much better, I promise. 
Don't forget to take a lunch break.
Make sure to take time for lunch. Whether you're stopping to make food or order food, take your lunch break. You are still entitled to it even when you work from home. This also helps establish the boundary that you're not always available.  I physically block time off in my calendar to remind myself to eat.
Remember to take your other breaks, too! If you'd take a 15-minute break at work, make sure to give yourself the same time at home. One of my friends has been taking breaks to play with her cat and has been sending around videos of their exploits. Your house has just as many distractions as your office, so go fold the towels or take your dog for a walk. Working from home doesn't mean working straight for eight hours, and the breaks will make you more productive in the end.
Don't just sit all day. Remember to move.
Ordinarily, I'd recommend taking a 10 to 20-minute walk outside to break up your day. I cannot recommend this in good faith right now, but if it's still ok for you to go outside, consider a short walk.
If going outside isn't an option for you, make sure you stand up from your desk and move around. One of the traps of working from home is never moving, and this can take a toll on both your physical and mental health. Walk back and forth during meetings, do some gentle yoga, or have a dance party by yourself. Taking some time to move your body will both keep you healthy and keep your stress level down.
Don't be afraid to set boundaries.
Given the rapidly changing environment right now, most people will probably be understanding of your new work situation. Regardless, it's important to set boundaries, whether they're with your family, roommates, or landlords. The stereotype still persists that when you work from home, you're constantly available. This is not true. Don't be afraid to enforce your personal boundaries. Maybe it's signing off directly at 5 PM. Maybe it's setting up an agreement with your roommates about acceptable noise levels. Whatever it is, don't be afraid to be firm in what you will and will not tolerate in your new office. 
Don't isolate yourself.
It's important to remember that the precautions we're taking to stop the virus are physical restrictions. That doesn't mean you suddenly have to disconnect from all of your family and friends. Working from home is isolating even in the best of times, and now you won't have coworkers next door to cheer you up. I personally have been leaning on my network of family and friends this week. I cannot tell you how many memes I've been sending around. Call your family. Text your friends. Chat with your coworkers. Facetime, go for a walk, do whatever you need to do to keep your social connections up. Humans are social creatures, and we will all need our support systems in the weeks to come. Just remember to stay six feet away from each other.
Like any office setup, working from home has its pros and cons. I have been more productive at home than in any office and have come to love it. I hope that with these tips you will be able to settle into your new normal as painlessly as possible. Stay safe, wash your hands, and good luck working from home. 
Marissa Gallerani is a software trainer by day and a writer by night. She lives in Boston and is a current MFA candidate at The Newport MFA through Salve Regina University. She is always on the hunt for a good breakfast sandwich and can be found on Instagram and on Twitter. 
Image via Pexels
Like this story? Follow The Financial Diet on Facebook, Instagram, and Twitter for daily tips and inspiration, and sign up for our email newsletter here.