7 Fees To Watch Out For When Booking A Ticket On A "Budget" Airline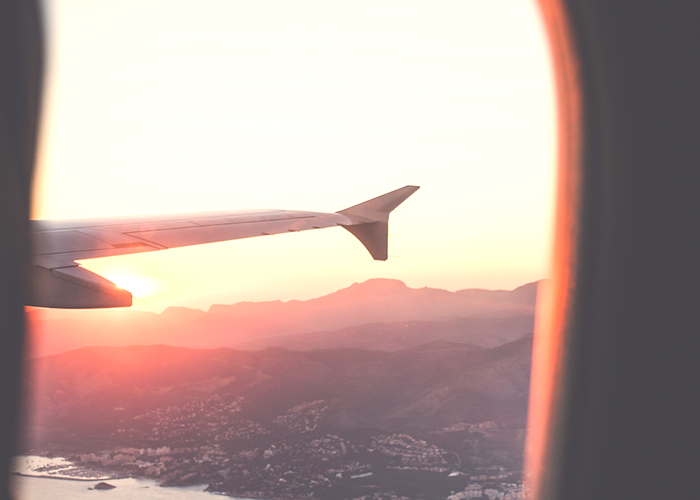 A few months ago, my boyfriend and I were taking a weekend trip to visit my parents in Atlanta. We needed to fly at specific times — leaving late Friday night and returning early Monday morning — so we decided to book the cheapest flights possible for those times on whichever airline that applied to. We used Google Flights to compare prices and book tickets, so that ended up meaning we would be flying on different airlines each direction. We found out later on that the airline we booked in one direction, required you to pay baggage fees — even for carry ons
. Not only that, but the fees increased if you didn't add a bag at the time of booking, so we ended up paying more than we should have. We ended up each paying $30-ish more than we thought we'd be thanks to not checking for all the fees beforehand.
Another time, I was traveling between England and Ireland on a one-way flight that cost me roughly €25, which felt like such a steal. That was, until I had to check a bag. I had been visiting a friend in England and was then traveling to Ireland for the summer, so I had an entire three months' worth of clothes packed up in one very heavy suitcase. It ended up being oversized, and the bag itself cost me more than twice what the ticket cost.
Of course, none of these were the end of the world, but they were slight annoyances I felt like I could have been more prepared for. When you look at flight comparison sites, it can be easy to see the basic costs of plane tickets next to one another and think you're getting a bargain by booking with a budget airline. (Side note: flight comparison sites don't source trip information from some airlines, like Southwest, so be sure to check them out separately the next time you're booking a trip!) But with all the fees they attach to how much a ticket "costs," it's important to have your expectations set accordingly going into it. Here are some of the hidden fees to watch out for.
1. Refunds: This isn't exactly a hidden fee, because it only applies if you end up cancelling your trip. But beware that many budget airlines are non-refundable; check the fine print in regards to refund policy before you buy a ticket, then make sure when you're booking that these dates will actually work.
2. Baggage fees: These policies differ from airline to airline, so be sure to check before booking. If they charge carry-on fees, make sure to pay for your bag at the same time you purchase your ticket — you may end up paying more than $60 at the gate if you don't. I almost always carry on my bag and check it at the gate to avoid having to deal with the overhead bins, so if I'd been traveling alone and failed to check on that fee before going to the airport, I definitely would have been stuck with an unwanted, unavoidable fee. (Pro tip: If you're only traveling for a few days, or even if you have an extra large suitcase for a longer trip, try sharing a bag with your travel buddy!) Also, check the actual fees when you book: it's counterintuitive, but it may actually cost you less to check a bag than to carry one on.
3. Extra legroom: Most of the seats on some budget airlines do not comfortably accommodate taller people, but don't be fooled — that's by design. By doing this, they can charge you extra for a seat with extra legroom, and make you think you're paying for some luxury, when really, you just want to sit with your feet firmly on the ground like a human being. I'm lucky in that this doesn't affect me — I'm about 5'4″ — but I can't imagine cramming my six-foot-tall cousin into some budget airline seats.
4. Printing: These aren't always that steep, but having to pay $2 to have your boarding pass printed at check-in is annoying. Print it at home or at work, or if those aren't options available to you, go to the library or a FedEx office and pay literal cents.
5. Booking: These again vary from airline to airline, but sometimes, you'll be charged an extra fee for booking over the phone. Some have booking fees for an online reservation, too, but these are generally pretty minimal.
6. Seats: Some airlines don't let you pick certain seats unless you want to pay an extra fee for each ticket. This is pretty annoying when traveling with another person, but remember: you'll be spending plenty of time with them after you land. It may still be worth it to you to pay the extra seat assignment fee, but know what you're getting into beforehand. And, of course, there are many times when it just makes sense to book specific seats, like if you're traveling with a child.
7. Insurance: Lastly, when booking online, you may automatically be opted in for ticket insurance. If you don't want to pay for it, be sure to uncheck that box!
Holly is the Managing Editor of The Financial Diet. Follow her on Twitter here, or send her your ideas at holly@thefinancialdiet.com!
Image via Unsplash