7 Things That Allowed Me To Earn A Master's Degree Debt-Free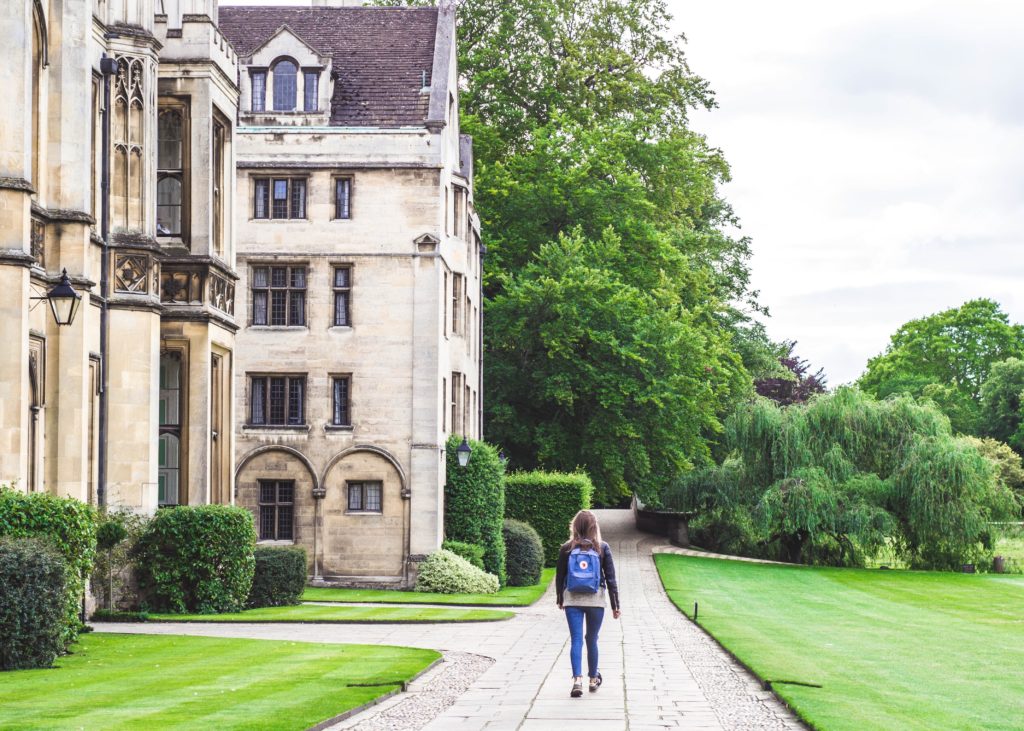 After graduating with a BA (and debt), I pursued a master's degree for just under $60,000. I graduate in May and will graduate debt-free. The process was overwhelming, exhausting, and sometimes a poor decision for my diet and social life. I am, however, happiest when I am swamped — an unhealthy characteristic that made this possible. Though nothing I did was novel, I believe seeing it laid out can show how achievable paying for some (or all) of a degree can be.
First, let's establish who I am to understand the privilege at play: I am a white, twenty-something, able-bodied woman from the rural Midwest. While I grew up in a working-poor family and am a first-generation student, I am very privileged in many ways. I also lived with my partner during this time and split rent, utilities, and other costs. I had an already-paid-for older car that I only had to use a couple of times a week. I also lucked out in that I live in an affordable Midwestern college town with an apartment right on the bus line. Keeping all of that in mind, here are seven things that allowed me to
1. I Saved Up Prior to Starting
Before even beginning university, I knew I would be spending one-year doing national service prior to graduate school, so I used those four years to slowly save by working two jobs. I used a pizza place gig for bills and a waitressing job to save. By the time I graduated, I had managed to save $2,500/year — largely by saving my tax refunds and tips. My undergraduate loans were mostly subsidized, which would not be an option for graduate school, so I reserved the money for later.
 2. I Asked for Money from My University Directly on the Phone
After hearing this tip post-undergrad, I called my brother and told him to try it at his university. He was given $1,000 just for asking. Before enrolling in graduate school, I called the program that accepted me and expressed my financial concern. They offered me a $5,000 scholarship on that same phone call. Had I not asked, I would have never received that assistance.
3.  I Received a CNCS (Corporation for National and Community Service) Education Award  
In the year before grad school, I had an income of about $11 per working day in AmeriCorps NCCC. Even though I only had a phone bill while in the program (they cover housing and transportation), it was extremely hard to not dip into my savings. While I could not save much, each graduate receives about $5,800 to help with education expenses (taxed as a 1099). AmeriCorps also paid off all interest on student loans during that term.
 4. I Got a Job on Campus with Tuition Reduction
In undergrad, I didn't participate in work-study because I kept the fast food gig I had worked in high school. This time, however, I found an on-campus job that paid much higher than off-campus alternatives at $15/hour. This money was completely reserved for education expenses and came with a three-credit per-semester tuition reduction. I earned just over $10,000 at 12 hours a week and the tuition reduction for four semesters totaled just over $14,700.
5. I Used a Summer Internship as a Third Job
The summer between my two academic years included an internship requirement. I worked at a local county office and used the video editing skills that I had picked up as a hobby to start a project. With the success of the project, the team asked me to continue my internship through the fall. This funding went exclusively to my education — totaling $11,000. I was paid via a 1099 and I worked about 15 hours per week.
6. I Worked a "Bills-Only" Job
I continued the same fast food gig I had in my new town. Coming in with training to run shifts gave me two important things: command over my schedule and a higher starting rate. Even though my pay was only $10/hour, working 2-3 days per week covered my bills and got me a lot of free pizza. I reserved shifts for only Friday night through Sunday (about 22-27 hours/week with a weekly bonus based on sales and performance). While none of this money went towards my education, it did cover living expenses. I also used my tax returns (thank you, American Opportunity Credit) to help with living expenses.
 7. I Built my Own Side-Hustle from a Fast Food Gig
In true TFD fashion (and because of TFD's videos), I built a side-hustle from my job. I looked up my workplace to find they didn't have a social media presence and created a brief proposal on social media management. I set up a bonus plan based on follower count and I was able to earn an extra $2,000. It only added a few hours per month to my workload using free scheduling applications and gave my resume a boost with marketing experience.
Final Breakdown:
Savings: $10,000.00
Money I Asked for from University: $5,000.00
CNCS Education Award (1099): $5,815.00
Work Study Pay: $10,046.68
Work Study Tuition Reduction: $14,794.14
Internship Money (1099): $11,000.00
Side-Hustle Fast Food Gig Money: $2,000.00
 Total: $58,655.82
Rebecca Vaughn is a podcast enthusiast, award travel whiz-in-the-making, and graduate student at Indiana University working on an MPA. She can be found on Instagram (@thisisbecker).
Image via Unsplash
Like this story? Follow The Financial Diet on Facebook, Instagram, and Twitter for daily tips and inspiration, and sign up for our email newsletter here.