An Exact Breakdown Of My $700 Weekend Trip To New Orleans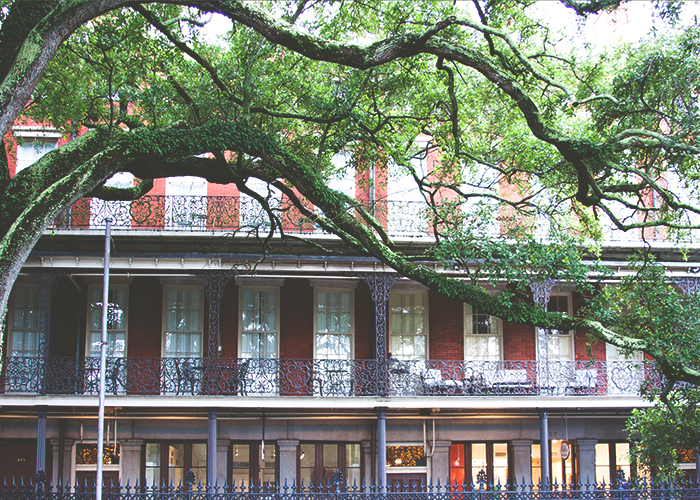 Spending money on travel is something I value. For 2017, I promised myself I would continue to travel as often as I can, but I would be more opportunistic about it. I'm trying to use credit card points more often to pay for travel, and do more extended long weekends that are less disruptive with work, rather long, two-week journeys away from the office, like I've tried to do in years past.
With this in mind, I just came back from a long weekend in New Orleans. I've done long weekends in the past, but I haven't always been so good about budgeting for them. I'm working on getting better on budgeting these getaways in 2017, so I have a realistic view of my spending, rather than having to keep an eye on my credit card balance to make sure everything looks generally alright. With that, I tracked everything I spent on my three-day weekend trip to New Orleans:
Day 1 — Friday
$9.64: Cab to the airport.
$60.80: Roundtrip flight; I used credit card points I had accumulated to cover the majority of the balance.
$3.52: Bagel to tide me over between connecting flights.
$8.43: Dunkin Donuts Veggie Egg White Flatbread and Iced Coffee at the airport, because I am a loyal Bostonian and will get Dunkin wherever possible, even if I'm in one of America's greatest eating cities.
$33: Uber from airport in New Orleans to hotel.
$217.38: Hotel costs for three nights shared with two friends (even though I only stayed two nights, I didn't want to extend my trip to Monday in order to save my vacation days, but I wasn't going to make my friends pay more).
$55: Dinner out at Mr. B's Bistro with six friends, complete with two bottles of wine. Treat yo self. The barbecue shrimp is something I am still thinking about.
$6.50: Bracelet souvenir to work on my trendy layered bracelet look that I still hope to achieve one day.
$10: "Free" Haunted walking tour. You tip the guide what you think the tour was worth, and the guide reminded me of a creepy version of Drunk Uncle on Saturday Night Live, hence the $10.
$2: Miller Lite I bought at a bar, because I needed to go to the bathroom, and apparently there are no free bathrooms anywhere in New Orleans. My bladder was so stressed all weekend.
$6: My share of the beignets at Café Du Monde. Yum.
Total cost for Day 1: $412.27
Day 2 — Saturday
$0: Free breakfast at hotel. I have status at the hotel, because I stay with their properties very frequently for work. This means I have concierge lounge access, where they feed you, and sometimes they even give you free drinks!
$52: Swamp tour, including transportation to and from the tour. It was very cool seeing wild hogs come up to our boat.
$10: Splitting two Po Boys with two other friends for lunch.
$40.37: Souvenirs at various stores in the French Quarter. I only regret buying some birthday cake-flavored popcorn. (I do not know what I was thinking at the time.)
$29.68: Dinner at Acme. The chargrilled oysters were amazing.
$3.17: My share of an Uber from our hotel to Frenchmen street.
$10: Cover to enter a music club, DMA, to listen to some live music.
$5: Beer at DMA.
$3: Shared cab with six other friends from Frenchmen street to Bourbon street.
$3.75: Late night pizza.
$1.98: Shared Uber from Bourbon street to the hotel.
$3.37: Drunk snacks at CVS after the late night pizza wasn't enough.
Total cost for Day 2: $162.32
Day 3 — Sunday
$0: Free breakfast at hotel.
$12: More beignets from Café Du Monde.
$21.55: Local artwork to take home.
$38.37: Jazz brunch. I shared an entrée and appetizers with my cousin, and splurged on a make-your-own Bloody Mary.
$9: Drink I purchased at a bar on Bourbon street just to sit out on the porch and soak up the warmth, the music, and the shenanigans below.
$33: Uber from the hotel to the airport.
$6.19: Thoroughly crappy hot dog at airport, because I wanted to continue to eat like shit for a little bit longer.
$39.90: Taxi cab home from the airport. Sometimes I will ask a friend for a ride home from the airport, or I will brave the MBTA home, but it was midnight, and I was exhausted.
Total cost for Day 3: $160.01
Adding it all up…
Flight: $60.80
Transportation: $123.69
Souvenirs: $80.52
Food: $180. 31
Hotel: $217.38
Activities: $72.00
Total cost for the weekend: $734.70
Looking back on my spending, I think the biggest money drain I hadn't anticipated was transportation. Going back and forth to the airport cost a lot, and it is a good reality check to budget an extra $100 or so next time I take a trip that requires plane travel. My souvenir spending on this trip was also higher than I anticipated, but I really liked the purchases I made, and bought some gifts as well, so no regrets.
Vacations come in many sizes, and it's good to know how much I spend on my short little vacations. If I am better at budgeting for them, I might be able to take more!
Antoinette is a coffee dependent, Boston-based business strategy consultant who enjoys learning travel hacks, watching stand-up comedy, and slurping oysters raw on the half shell. You can find her on Instagram here.
Image via Flickr