8 Impossible-To-Mess-Up Friendsgiving Dishes That Will Impress The Whole Party For $15 Or Less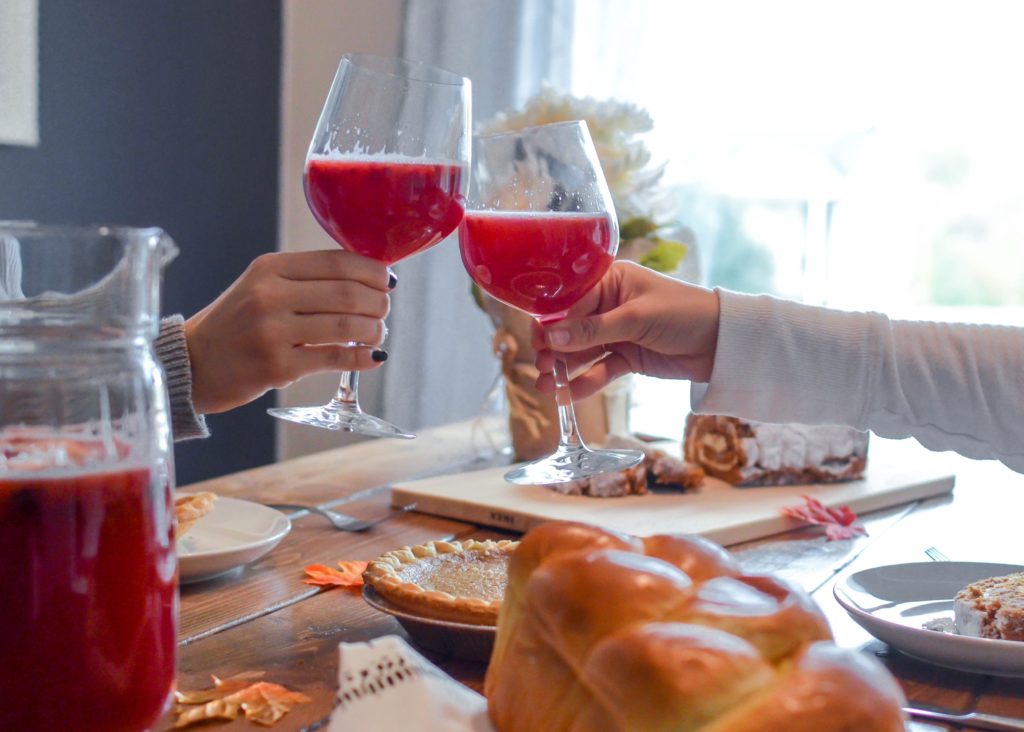 I'm pleasantly surprised by the number of Friendsgivings I have coming up this year. While Friendsgiving is a wonderful way to get together and feel thankful for your close friends, it's also an event that requires everyone to contribute at least 1-2 significant side dishes if it's going to succeed. 
As someone who isn't exactly a chef and is also on a strict budget, I've been wracking my brain (and grocery store aisles) for what to bring to Friendsgiving. Here are a handful of low-budget items I thought up that should be perfect for any Friendsgiving. Volunteer to bring 1-2 of these, and I guarantee you'll be among the most popular people at Friendsgiving (after the host who's making the turkey, of course)!
The easiest Friendsgiving side dishes
1. Mashed potatoes
Arguably the most classic side dish to have at a Thanksgiving, mashed potatoes are easy to make and easy on the budget, too. All you need for this recipe are potatoes, salt and pepper, heavy cream, and unsalted butter. It costs roughly $12 to make 6-8 healthy portions of this where I live, and honestly probably less in less-expensive parts of the country. So if you're attending a small and intimate Friendsgiving gathering, you're basically set with this dish. 
This is the easiest on this list, and I think the recipe that could be one of the biggest hits. Just cut up some potatoes, add garlic powder (or minced garlic), salt, pepper, and even a dash of paprika and roast the potatoes in the oven. All you really need for this is a bag of potatoes from the grocery store and spices you likely already have at home, so this is definitely an under-$10 side dish. 
3. Green beans
Another simple and healthy side dish! Add onion, salt, and pepper in a pan with garlic. Then, add green beans and season them with salt, pepper, and thyme until they're crisp but cooked. And…that's it! Depending on where you live, green beans may be on the more pricey side, but I think this dish will still retail for well under $12. 
4. Wine! 
I always think wine is a welcomed and classy addition to any Friendsgiving. A really nice vintage can even sell for as little as $10-15. Here's a list of great bargain wines from the Washington Post. 
I love banana bread and find that it is so incredibly easy to make from scratch. Ideally, you already have a lot of the necessary ingredients (flour, baking soda, etc.) at home but if not, there are lots of great banana bread mixes around, too. You just need to add some mashed bananas, oil, and eggs to them, and you're good to go! I also like to add walnuts or chocolate chips to add a little something. If you already have most of the staple ingredients, this shouldn't cost you more than $10. If you don't, a mix can be a little more pricey, but this should still only cost you $15 at most. 
6. Sweet potatoes 
I have to admit, I'm not actually a huge fan of sweet potatoes, but I do tend to make an exception during the fall season. I love roasting sweet potatoes with a few tablespoons of honey, several dashes of cinnamon, and a bit of salt and pepper as a complement to the heavier mashed potatoes, garlic potatoes, or even green beans. This is so, so easy to make and ridiculously cheap, too, since you likely already have honey and cinnamon at home and I recommend giving this a try! Sweet potatoes are almost always a huge hit, and this dish shouldn't cost more than $5-10. 
Cranberries are another Thanksgiving classic, and if you don't want to splurge on a fancy bottle of wine for your friends, why not use a cheaper vintage to make a simple sangria? I usually put some cinnamon sticks, orange slices, and cranberries at the bottom of a large pitcher, and then add a whole bottle of red wine, some brandy, orange juice, and cranberry juice. I let this mixture sit for a few hours (honestly, you can refrigerate this the day before!), and then bring a bottle or two of club soda to serve with the sangria at Friendsgiving. This is a huge hit and so, so easy to make, and I find that almost everyone has a little brandy and cinnamon at home to make this. I'd estimate the cost of this to be roughly $12-15.  
8. Store-bought goods
I really like to make an effort to cook for a Friendsgiving since it seems so much more personal, but there are lots of great store-bought options that aren't as expensive. A pumpkin or apple pie, turkey-shaped cookies, or even a charcuterie platter are all nice additions to a Friendsgiving if you're stuck on time. You can also opt for a really nice loaf of bread, some cheese, or whip together a salad. 
*****
There are so many options for Friendsgiving and not all of them need to cost the amount of time, money, and patience that a turkey, stuffing, cranberry sauce, or even a pie require. I hope this list has helped you find a few items to bring to your next Friendsgiving! 
Keertana Anandraj is a recent college grad living in San Francisco. When she isn't conducting international macroeconomic research at her day job, you can find her in the spin room or planning her next adventure.
Image via Unsplash
Like this story? Follow The Financial Diet on Facebook, Instagram, and Twitter for daily tips and inspiration, and sign up for our email newsletter here.