9 20-Somethings Share Exactly How They Bought Their First Home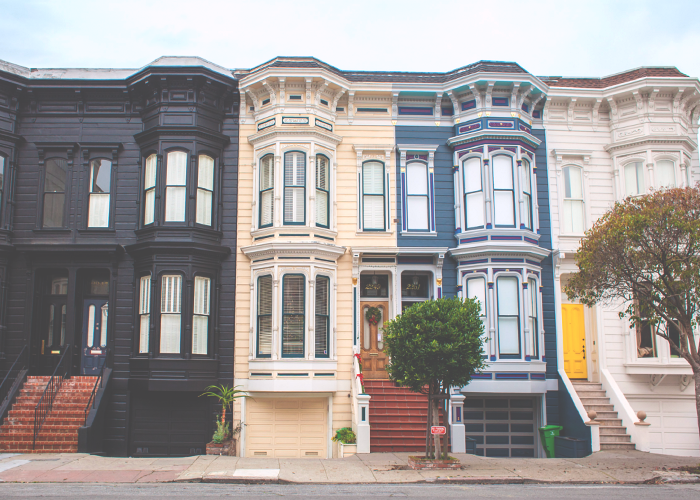 The idea of purchasing a home is an intimidating thought, to say the least. I've always felt that the decision to buy property is the final stamp on your letter of adulthood, but right now, it's enough to make my heart begin racing from anxiety. I've watched my parents handle countless home repairs, construction projects, flooding from storms, overflowing washing machines, power outages, and everything else you can imagine. And I always thought to myself, "Would I ever be capable of handling all that shit?!"
The older I get, the more I respond emotionally to stories of people who were able to buy their first home at a young age. It's an enormous accomplishment for individuals (or couples) to have their finances, careers, and personal lives so together that homeownership is the logical next step. I try my best to view these stories as sources of inspiration; I want to view the ability of my peers to become homeowners as proof that, I, too, am capable of buying a home.
There are countless articles that take you through the step-by-step process of buying a home, and explore the most effective ways to save for a down payment. I think buying a home is a fantastic investment if the market lines up in your favor, and I hope to achieve this level of financial maturity when it makes sense for me. Below, I've rounded up nine stories from individuals and couples who were able to make homeownership a reality. Check them out!
Buying A House At 20 (How I Did It)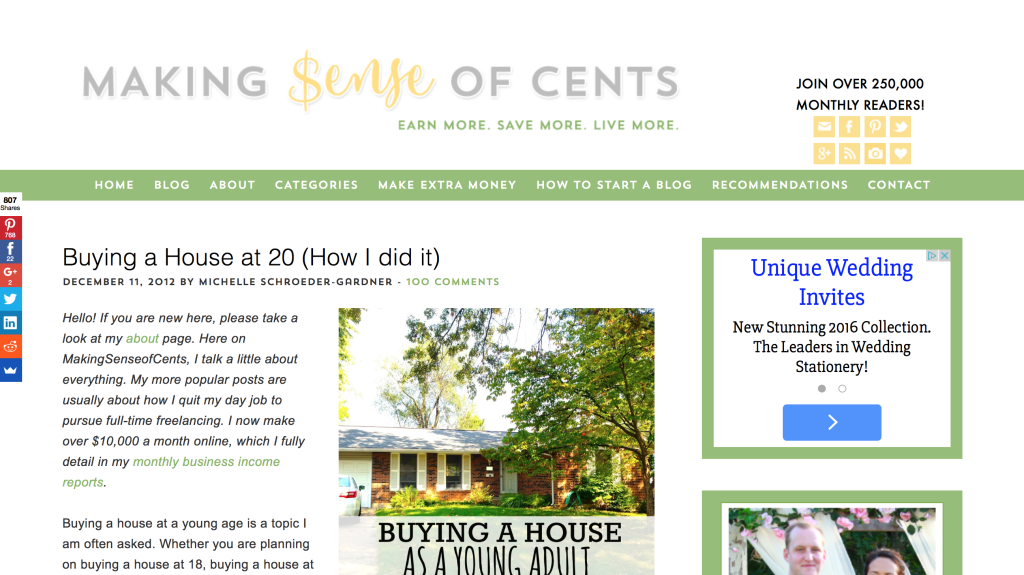 Michelle was financially capable enough (and mature AF) to purchase her very first home at 20 years of age. Yes, you read that correctly: 20. Reading her story triggers a trifecta of emotion in me: inspiration, fascination, and downright #envy. She talks about making short-term sacrifices for long-term gain, being realistic about your finances, and putting travel plans on hold in order to afford the things you want. Read on!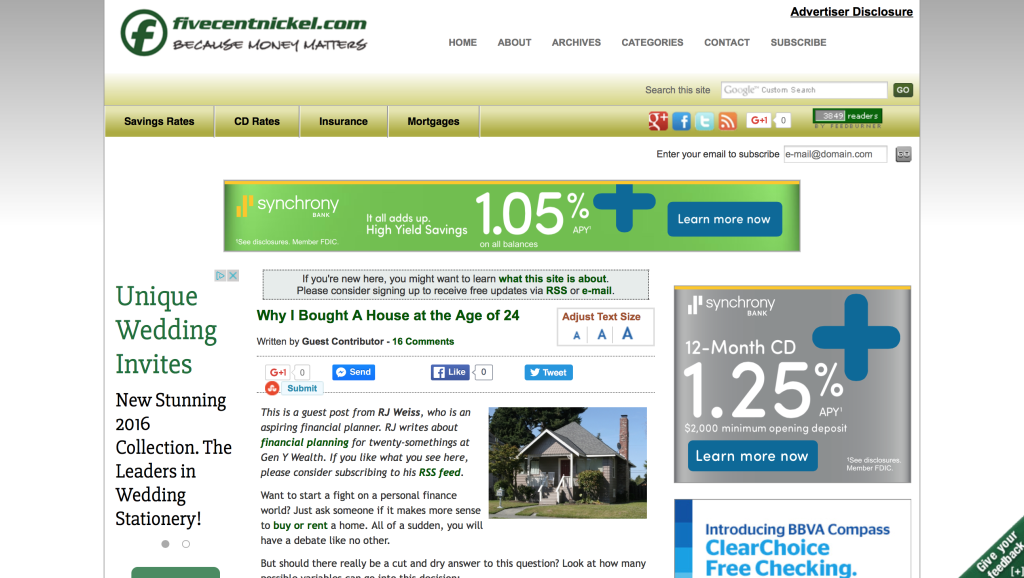 This is a great article which discusses the many variables one must deal with when attempting to buy a home. It's a great way to learn about what you can expect throughout the process. When I was 24, I was worried about saving for a reunion trip abroad with friends, and I'd be lying if I said I didn't experience a pang of regret about what I was once focused on after I read this.
What It's Really Like To Buy A House In Your 20s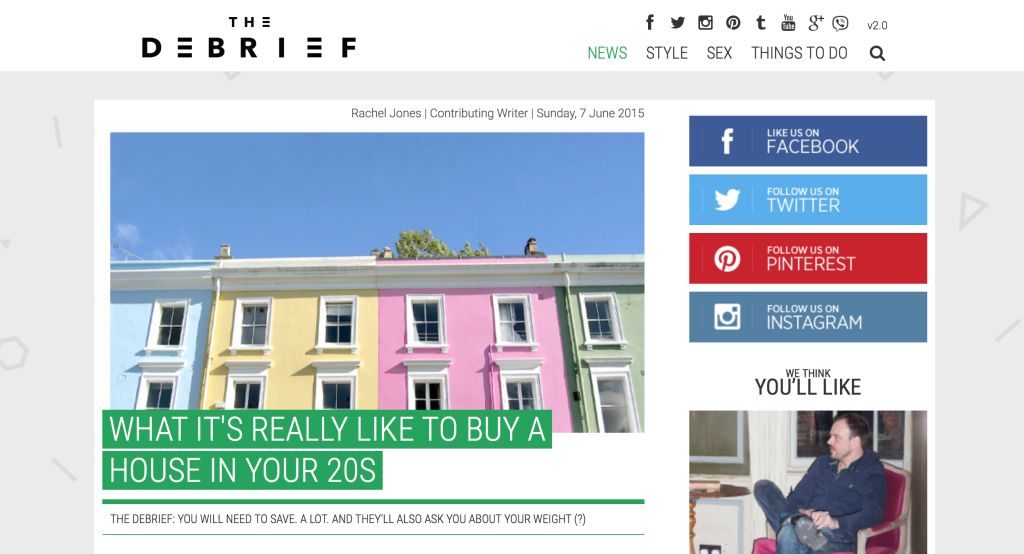 This piece explores how first-time homebuyers, living outside of London, managed to snag a property of their own before turning 30. They explore the good, the bad, and the ugly of the entire process. It provides an honest and fresh take on what it's really like to buy a home so young, and it is definitely worth a read!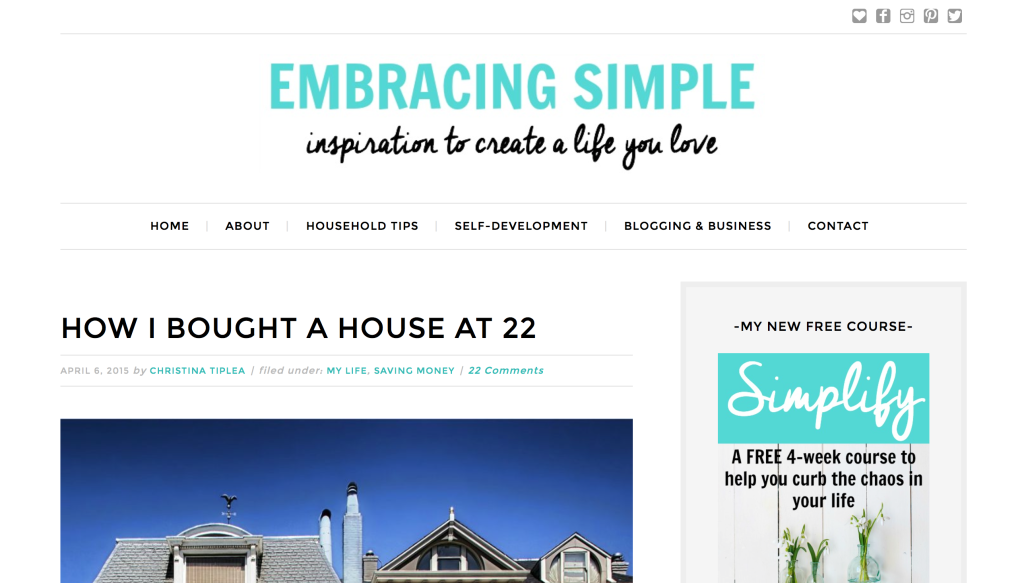 How one couple strategized concrete and actionable steps to make homeownership a reality. Spoiler alert: it wasn't easy, and they faced significant challenges to pull it off. Their story takes you through the most jaw-dropping accomplishment (owning a home at age 22), and explains the sacrifice, tenacity, and patience it took to pull it off.
10 Crazy Things We Did To Buy A House At 24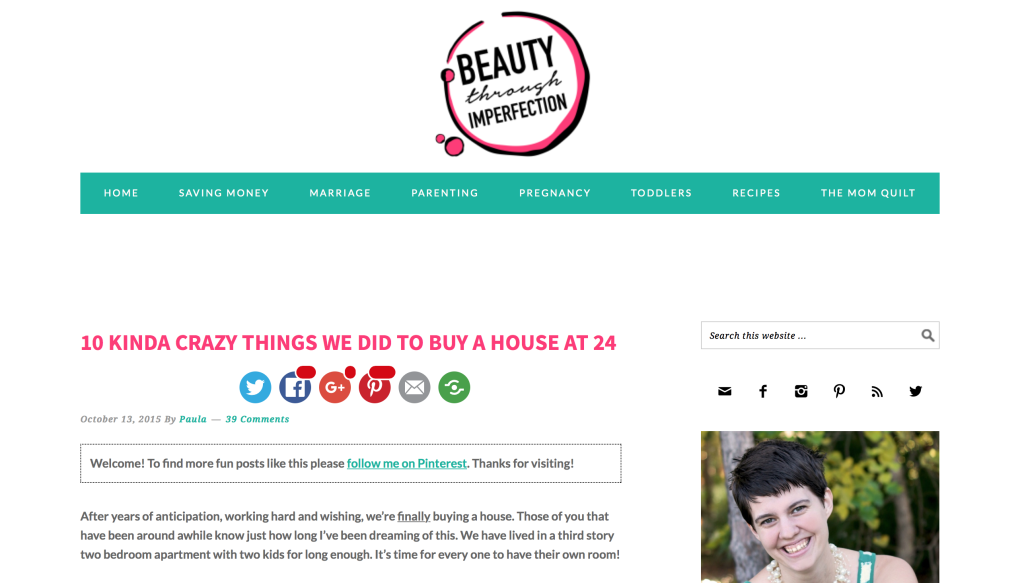 Cloth diapers, carpooling, eliminating TV are just a few of the things this couple did so they could afford property before hitting their mid-20s. It actually gave me a ton of ideas for how I, too, can save money to buy property, and opened my eyes to the sometimes-crazy things you need to do in order to pull off such an enormous feat. Wow.
At 27, I'm The First Of My Friends To Own A House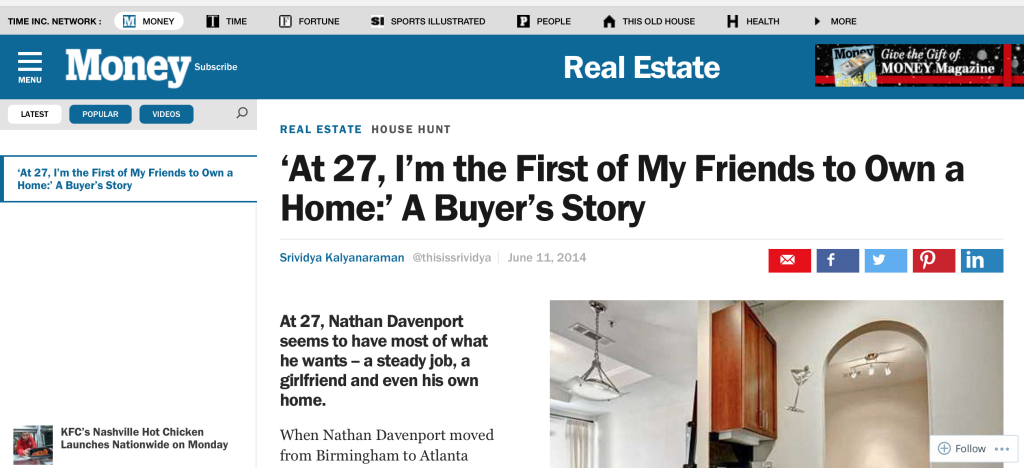 This article is so interesting because it explores both the financial and social implications of being the first person, within a group of friends, to take the plunge and buy a home. Among my group of friends, I was one of the first to get married, and this article resonated with me because I experience a lot of the same feelings as the author.
I Bought A House When I Was 21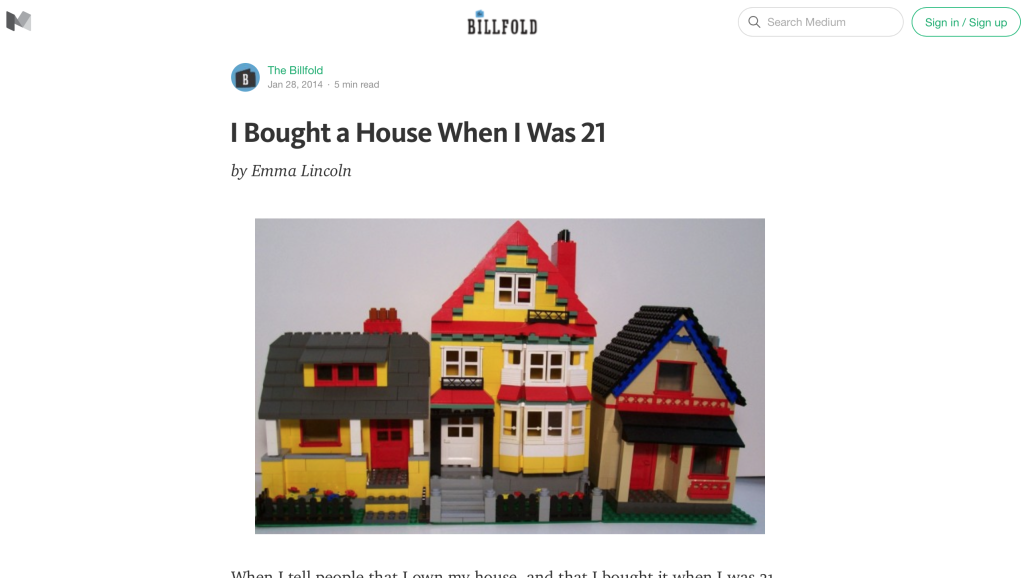 When I was 21, I was drinking at dive bars and karaoking my way around the small town near my college, but not Emma! Emma was buying herself a home, and this article is a fantastic insight into what that process entails.
Adventures In Real Estate: I Bought A House At 21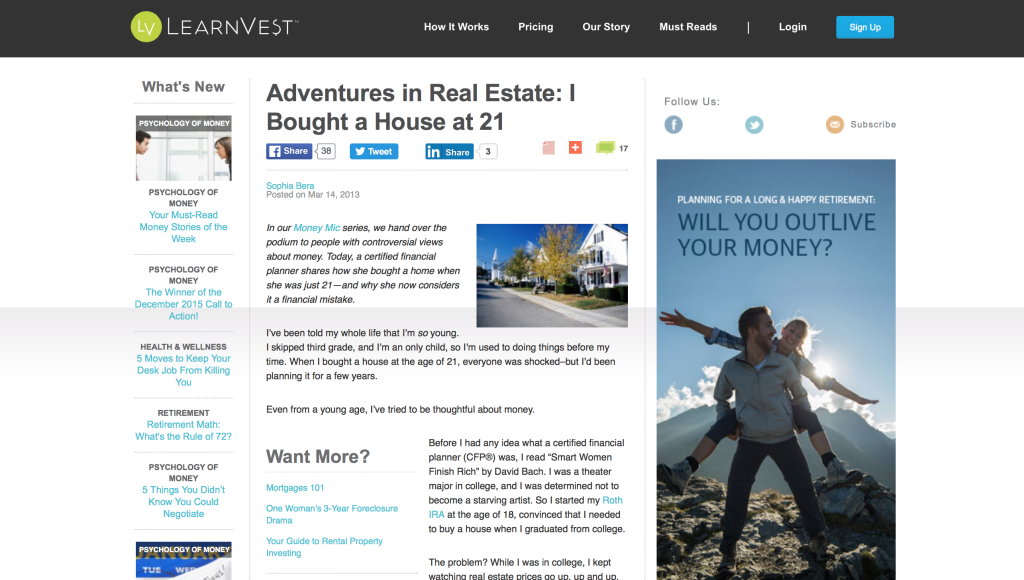 This great read provides a ton useful information about the home buying process. The author explains, in great detail, what she did wrong, what she did right, and what she would have done differently if she could do it all over again.
How I Bought My First Home As A Single Person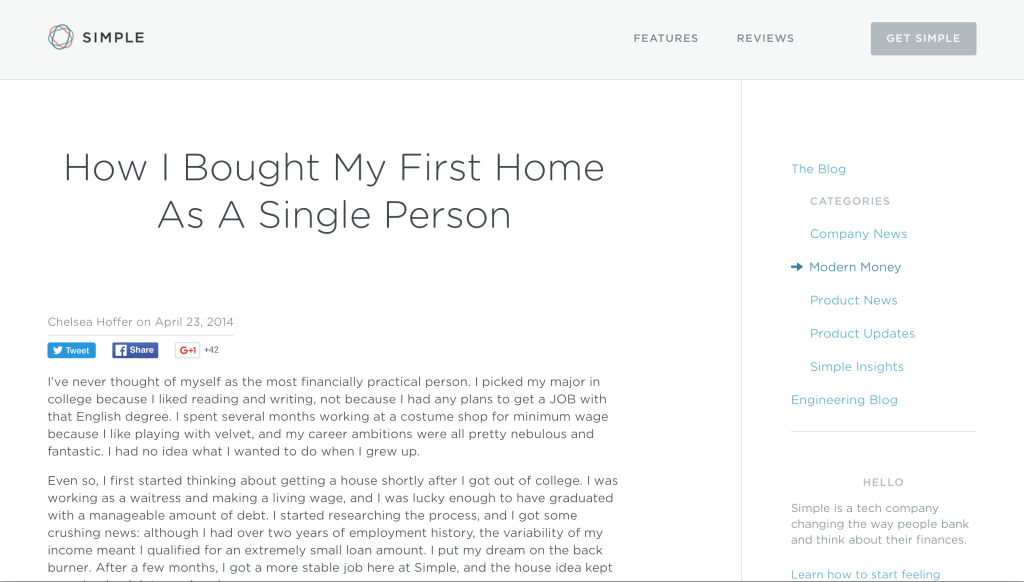 Single + homeownership = YAS. This article is a great way to learn the useful strategy one woman implemented in order to achieve her dream of owning a home. It's enough of an accomplishment to own a home, but to do it as a single woman who is so young is an incredible goal to have attained so young.
I think these articles prove that you, too, can buy a home if you plan accordingly, save strategically, budget, and create clear and measurable goals for your financial future. Alternatively, if owning a home is not in your plans, that's fine, too! Everyone's path is different. For me, it's important that I view the successes of others as a source of inspiration, not a reflection on how "ahead" or "behind" my own financial picture is.
Image via Pexels