11 30-Day Challenges To Kick Your Ass Into Gear This Spring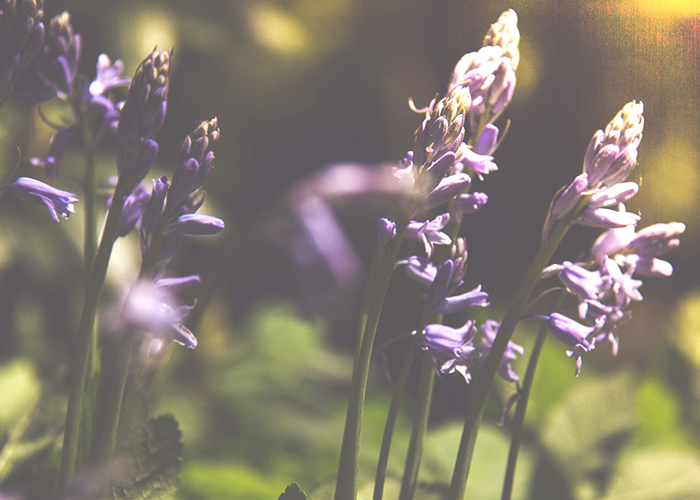 Spring has been here for a few weeks now, and there's no time like the present to challenge ourselves to be and do better. The change in weather always motivates me to do something drastic in an effort to shake off the cobwebs of the winter season. But, as empowering as completing a good ol' challenge can make you feel, let's be honest, they aren't easy if you go at them alone. At my old job, my coworker and I would plan to do them together every now and then, and turn them into a fun way to test our willpower. There's also always a bit of healthy competition involved, which always helps me keep plugging along, heh.
Some examples of the 30-day challenges I've done in the past have been: Going vegan
for 30 days, portioning out X amount of money per day for savings, freezing a credit card, giving up buying coffee out
, working out for an hour a day, etc. Getting through them all, no matter how arbitrary the challenge seemed, always felt like a major accomplishment. Recently, I've been considering giving up buying alcohol out for 30 days to see how much $$$ I save. (I have a sneaky suspicion that it would be A LOT.)
Below, I've rounded up some really useful challenges that I, myself, would consider taking on over the next 30 days. Below are 11 awesome 30-day challenges that span the financial, professional, and lifestyle realm, and will help keep you on your toes as we finish up the spring season. Everyone needs a little bit of extra motivation to kick their ass into gear, and there's no better way to prepare yourself for the upcoming season by undertaking one of the challenges below. Completing them will (hopefully) leave you feeling more financially fit, mentally rejuvenated, creatively stimulated, and better prepared to set a future goal. Check them out!
1. How — And Why — To Cook Every Meal At Home For 30 Days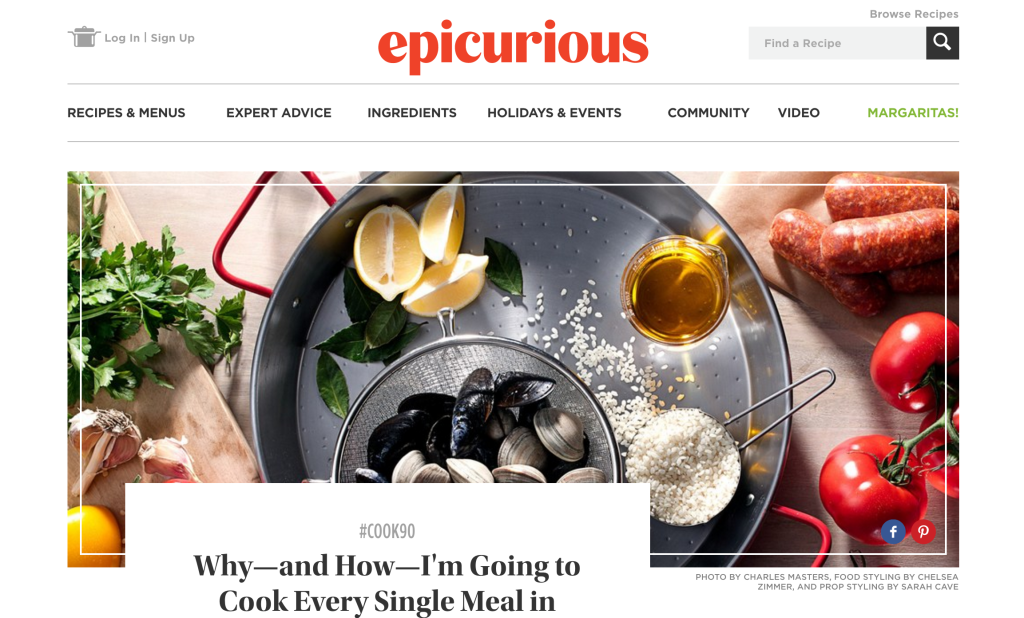 A pretty fantastic way to save a huge amount of money — cooking at home for one whole month. Not only is it a great way to save $$$, it's a foolproof way to learn some new recipes, cooking techniques, and meal preparations that will stay with you for years to come. It's the kind of intense-yet-temporary undertaking that will benefit you for the long run!
2. How To Save $500 In Our 30-Day Money Challenge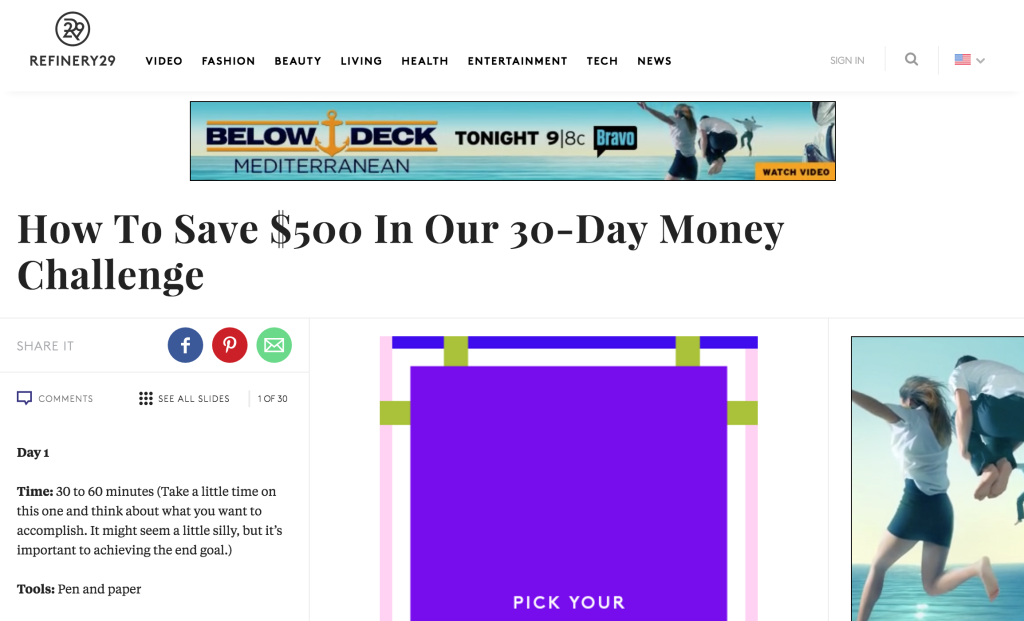 This is a fantastic personal-finance challenge that will help you save $500 in just 30 days. The gist of the challenge it simple, and yet, it yields powerful results. During the course of the challenge, you'll learn more about your personal and financial goals by unpacking how you think and feel about money.
3. Start The 30-Day Cleaning Challenge Today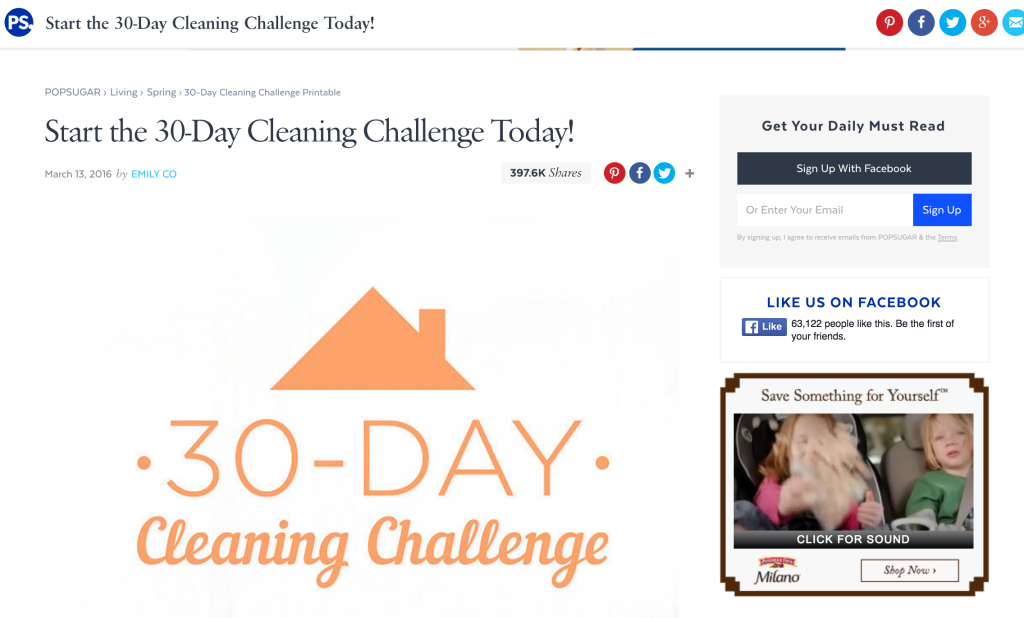 This is a challenge that is right up my alley — a cleaning challenge! I strive to keep our apartment as clean as possible, but it honestly feels like a never-ending battle. We are just two people, and yet, the dishes we manage to dirty is astounding. And don't even get me started on the dust. My husband will dust off the bar cart
, and just two days later, it's like the dusty fairy came through and shit all over it. Yikes. Anyway, this challenge breaks out the 30 day chunk by focusing on certain room, one at a time. By the end, you'll be left with a home that has been deeply cleaned and sparkling clean.
4.  Three Truths About Minimalism + The 30-Day Challenge To Get Started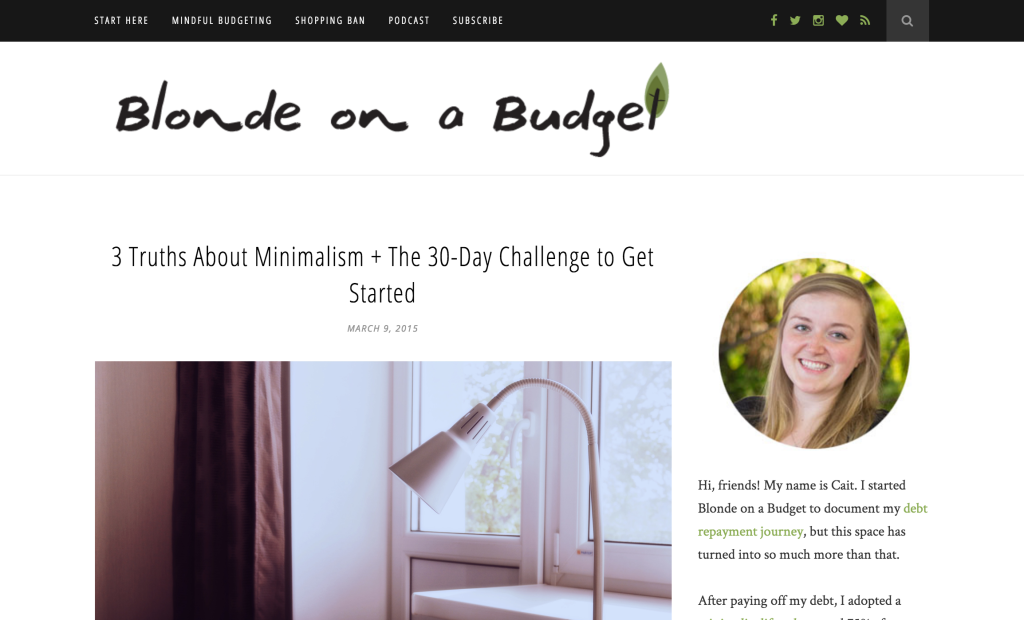 I love the idea of this challenge, and I think it's a perfect beginner-challenge for newbies because it spans a variety of topics. Over the course of the 30 days, you'll focus on your stress triggers, take time to meditate, clean out junk drawers, and stash away some money. I like that this challenge focus on your mental health and well being, which, when taken care of, can affect your whole life for the better. It's definitely worth checking out!
5. 30 Days Without Spending: Are You Up To The Challenge?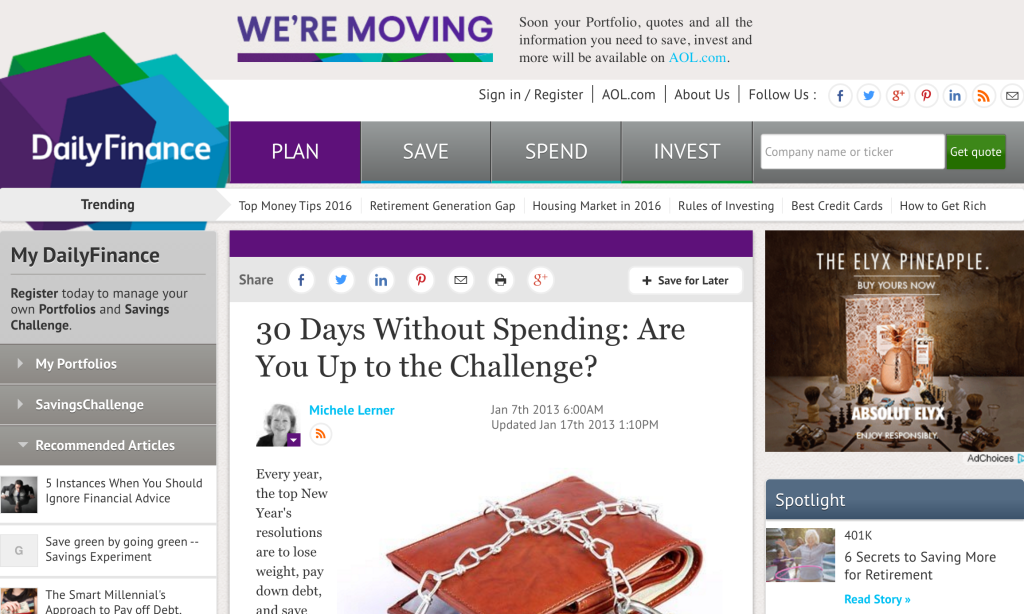 WARNING: this challenge won't be easy, but it will feel like a serious accomplishment when you DO complete it. Obviously, you can't cut out ALL spending — you still have essentials that you need to pay for, but the challenge asks you to cut out all extras. This challenge requires planning, strategy, and lots of will power, but it's not impossible. A challenge such as this is not for the weak of heart, but, as you know, great things don't come easily!
6. 30 Days Of Creativity Exercises & Design Inspiration 
As a designer, I'm partial to creative challenges such as these. Whenever my work feels stale or unmotivated, I try to do something to shift my perspective for the better. I follow a few Instagram accounts that chronicle other designer's creative projects/habits, and I use it as an informal way to challenge myself to keep doing creative personal projects. This particular challenge gives you a different exercise each day, and will keep you working hard, and on your toes.
7. 30 Day Challenge: Making The Most of Summer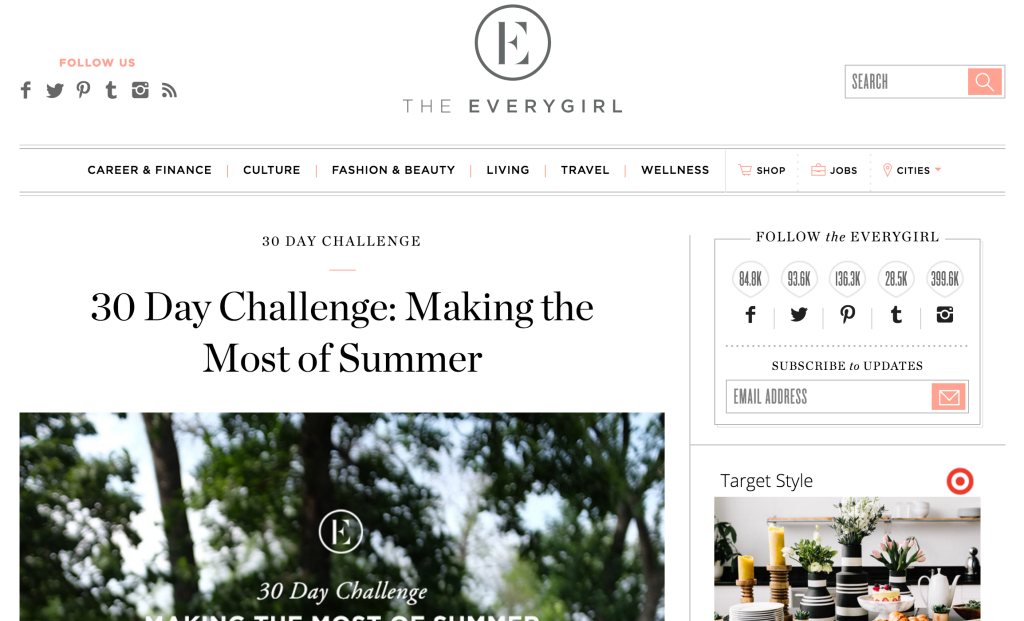 I love that this challenge turns your focus toward something fun an enjoyable — making the most of the summer season! Too frequently, the seasons pass by too quickly, and I'm left feeling depressed when I think about how little I cherished it. Not this year! I fully plan on taking on this challenge and allowing myself the downtime I need to celebrate the season. It doesn't have to mean you spend a lot of money either, and most of these activities can be enjoyed for little to no money.
8. 30-Day At-Home Fitness Challenge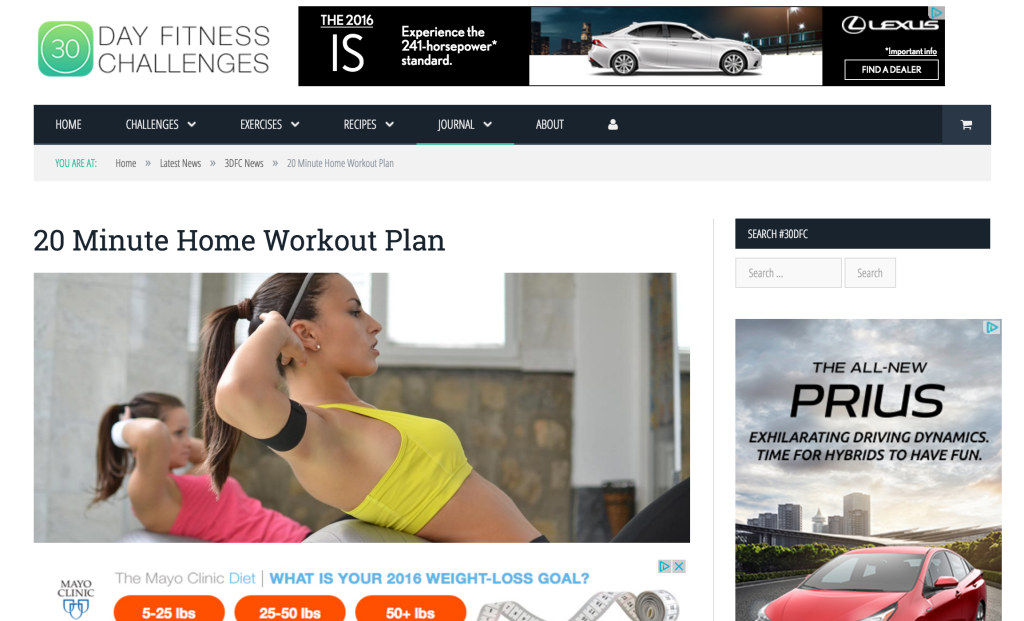 Ah, fitness challenges. They seem to be everywhere, all the time, and totally unavoidable (especially around the new year and summer). Some are really doable, like the plank challenge, while others are totally insane sounding. However, what I love about this challenge is that it focuses on at-home workouts — something I can totally get behind. Working out at home is a great way to save money on pricey gym memberships by capitalizing on the space you have at home.
9. Your Month Of Money: A 30-Day Crash Course To Saving, Spending Wisely, Paying Down Debt And More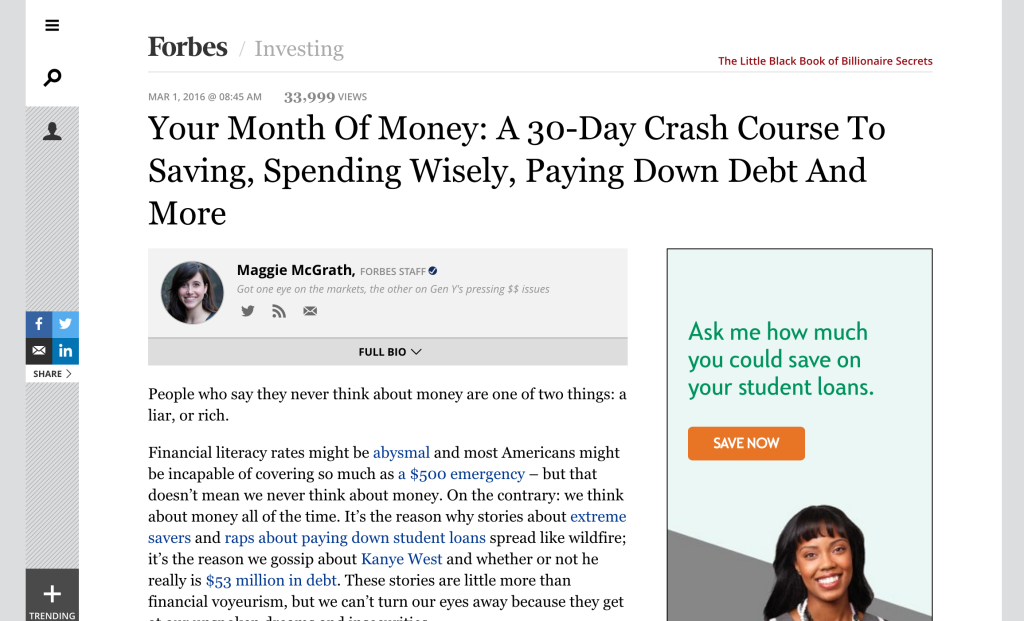 For anyone looking to whip their budget into shape in a sustainable, organized, and thoughtful way, this challenge is for you! The premise of the challenge is simple-yet-powerful, "The goal of this challenge is simple: we want to help you train your brain to be more cognizant of your money." Read on for more deets!
10. Test Your Budget By Not Eating Out For One Month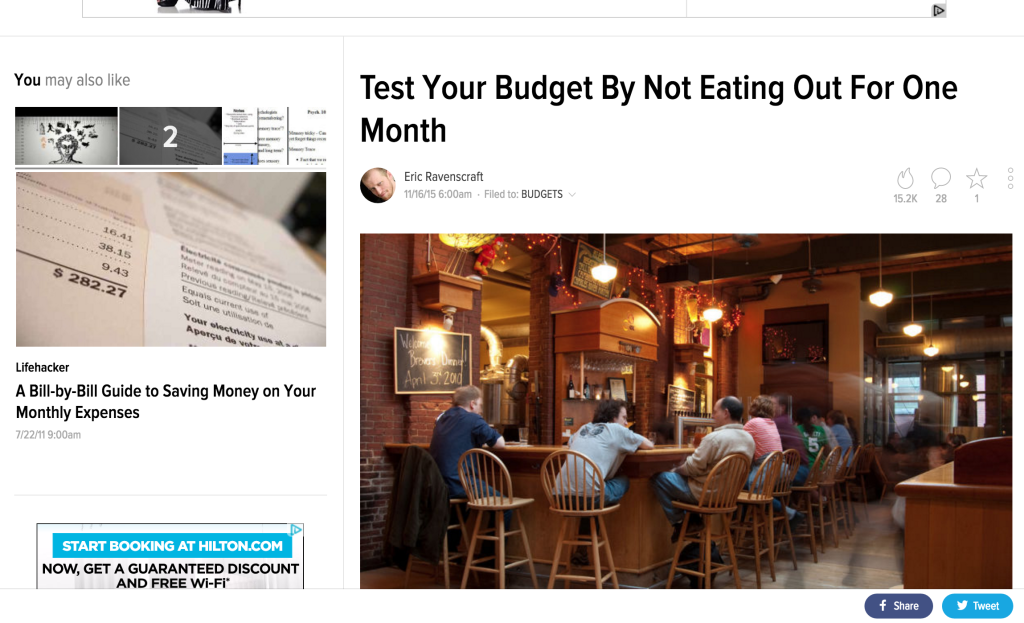 Another one of the not-eating-out challenges that can be your wallet's new BFF. Refraining from eating out doesn't have to mean the death of your social life. Plan group brunches, potlucks, themed cocktail parties with friends, etc. There are a ton of ways to keep yourself having fun and social in the midst of this challenge. Pair up with a buddy to do together, and the 30 days will fly by — you'll bank account with thank you.
11.  30 Day Challenge: Walking 10,000+ Steps A Day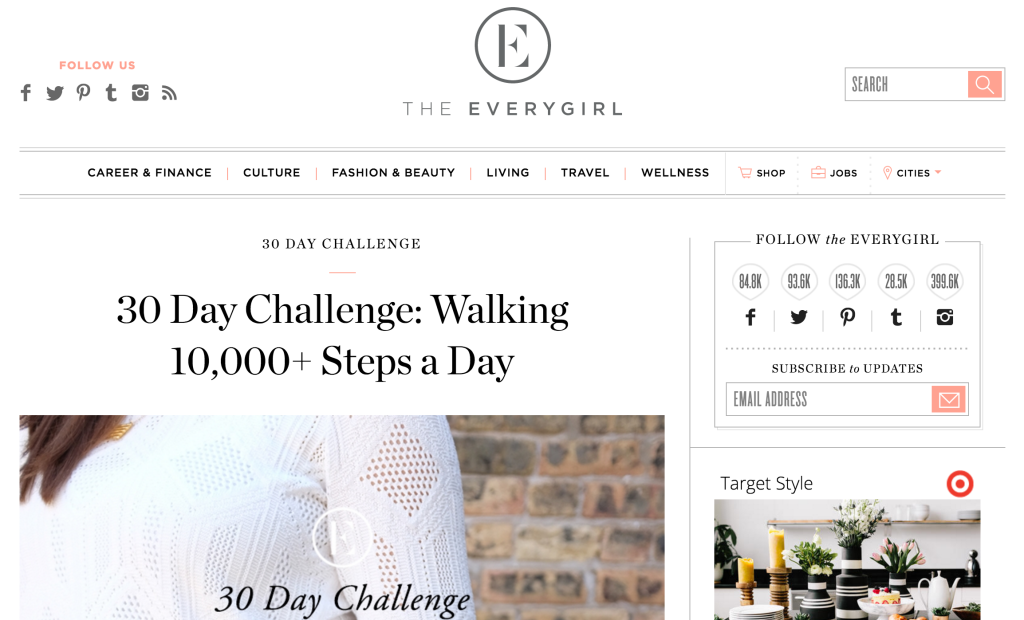 Chelsea and I love our walks around the city, and we often will select destinations very far away, and walk to them as a source of exercise. 10,000 steps per day isn't easy, but it's doable. I use my iPhone to calculate my daily steps (no need to buy a Fitbit, IMO), and it does a fine job. Forcing yourself to walk is a great way to explore your city, save money on transportation, and get your exercise in. Wins all around!!!
Image via Unsplash