9 Rules I Stuck To When Planning My Trip Around The World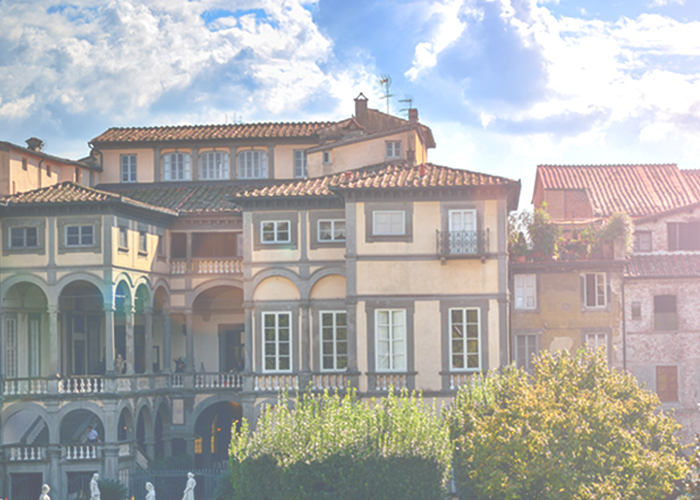 My fiancé and I have been living in the UK since December 2013, and we are about to embark on a worldwide trip, ending in returning home to New Zealand – in total that is 14 weeks, 12 countries, and one heck of a big budget!
So where do you start, aside from dreaming about all the beautiful places you're going to visit along the way? Well, honestly, the hardest part of it all was deciding to do it this way. Living in London has meant we've been able to travel around Europe on short breaks and it's been great. It's super cheap to fly to the European continent (or take the train!), and with a bit of savvy, there are huge savings to be made on accommodation and sightseeing too.
So why would we decide to pack up our lives and head off on an extremely extended holiday? We figured the world is not meant to be seen in bite-sized pieces. We could have stayed on our visas (and working!) until December, but we have some other stuff in the pipeline including our wedding (eek!) that meant we needed to be home by then. And so we decided we wanted to take a decent break, and to see the world properly.
In simple terms, this means finishing work at the end of August, sending some boxes home and packing the bare essentials into backpacks, before jumping our first flight to the Greek Islands – bliss! In reality, though, it has meant multiple spreadsheet tabs with complicated calculations, three savings accounts, one credit card, and various useful websites. Here's a breakdown of how we made this world trip a reality, and how we planned for it. Our system isn't perfect or foolproof, but following it and focusing on these things really helped us plan intelligently and be able to leave knowing that everything was taken care of.
1. Look at the big picture: where do you really want to go, and how much can you realistically spend? When you figure these out, you can begin to decide what you can compromise on, and what you really want to make sure happens — could you have a layover, or do a different city than intended, or stay longer in one city? This will determine how long you can travel for.
2. Open a dedicated savings account and set up an automatic payment for a fixed amount every pay to go in there. This is only for your trip! Then, cut down on every single little expense you can think of. I used to have a flat white EVERY DAY. Now I have them on Saturdays at brunch, saving us $20 a week – that's $1000 a year! It all adds up, so what could you live without? Once you decide the things that are not totally essential, you'll be surprised how easy it is to painlessly save money.
3. After you've figured out your "must-do items," travel-wise, plan your big connecting flights and get on Skyscanner to set up alerts. This brilliant tool has saved us hundreds on the biggest expense of our trip.
4. Agree a budget for accommodation per night, and stick to it. If you can get breakfast included, even better! We use Booking.com and Hostel World, and reap the benefits of being regular users by getting additional discounts and secret deals – sometimes up to 50% off.
5. Use your credit card wisely. We use ours to pay for flights and insurance, the big ticket items, and our card gives us frequent flyer miles. The money to pay those things off sits in the savings account (interest!) until the payment date, and then we pay it in full. If you are religious about paying your credit card debt, and not maintaining a balance, it's smart to get cards with points and miles and use them for as much as possible, so you're essentially getting free money or airfare off the things you were already buying anyway!
6. Start a spreadsheet, a notebook, Post-It notes on the kitchen wall – whatever works for you, do it. I have a spreadsheet with tabs for accommodation, flights, spending, transfers, and a summary of all our costs. It takes a bit to maintain, but you need to keep track of what's been booked and paid, otherwise double ups can and do happen! And having all of your expenses laid out plainly in front of you is very useful when it comes to setting a budget for your day-to-day activity.
7. Book some organised tours. We can recommend Travel Talk and Busabout for Europe. Tours break up such a long period of travel, are an opportunity to meet new people, and just give you a chance to relax. Everything is done for you, you get taken door to door, and basically you don't have to think. Some people give tours a bad rap, saying they're boring and predictable booze fests, but having been on a couple, I can safely say that they are what you make of them, and have a lot going for them, particularly on more lengthy travel.
8. Decide how important it is to you to have that 'holiday tipple' every night you are away. Firstly, your liver (and your waistline) probably won't thank you for it. Secondly, it adds up. We decided to only drink when we were on organised tours, which account for half our time travelling. We think we will save close to a grand with this choice. Just because you are on vacation doesn't mean you need to be drinking at all times — you can still exercise a little moderation, to save money and enjoy the moments you do let loose all the more. (This is especially true on long travel.)
9. Get travel insurance. There are too many horror stories to not have it. Get the best you can afford, but don't skimp on inclusions just to save a few dollars. You don't think you need it until you will, and when you're hitting multiple countries where you don't know anyone or speak the language, you want to be protected.
The money aspect of planning this type of trip is not the fun part — having the holiday of your dreams is the fun part! But knowing your budget will mean you get to enjoy every part of your trip, guilt free, and without worrying about all the terrifying "what ifs." Speaking for us, we feel confident and excited about our trip, and know that we've taken care of every detail — and we will have [fingers crossed] no debt to come home with. We'll see how it goes! 
Tracy is a Kiwi (from New Zealand!) and on Twitter.