9 Steps To Getting The Side Jobs & Projects You Actually Want To Do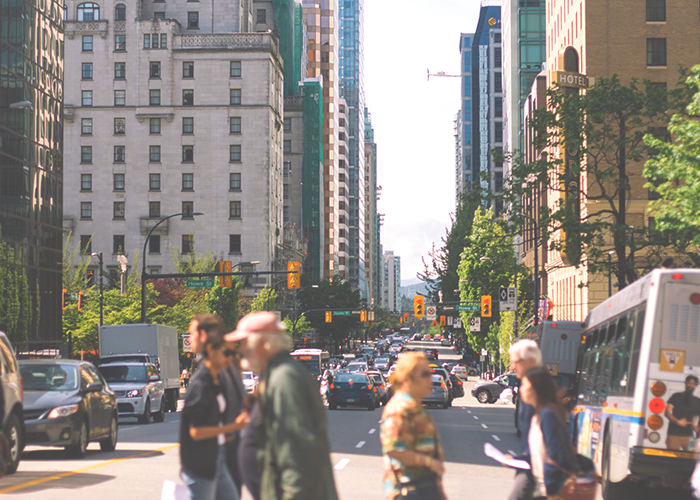 I recently received this email from a smart and talented woman I met at a networking event, in regards to freelance work and side hustle projects:
Hi Bianca,
I really appreciated getting to chat with you at the DevelopHer event last week. I was impressed both by your accomplishments and composure.
Would love to hear a little more about how you started your blog (which is beautiful!) and set yourself up as a freelancer. I'm looking to start doing some freelance marketing work, but really don't know where to start in terms of setting up or finding clients. Would just be great to hear a little about your journey in that regard. I know you've got a lot on, so if you've got a couple of resources that you could point me to, that would also be super helpful.
All the best,
Daniela
Last month, I was approached by 17 prospective freelance clients for side hustle projects. No pitching. No applying. Nada. But how did I get there? And is it possible for you, too? The short answer is YES, absolutely. The long answer is below.
Here's all the advice I wish I had about freelancing when I was starting out, which you can use to find desirable side hustle projects.
1. Use freelance platforms to your advantage
I got my start on websites like People Per Hour and Upwork. Sure, they have a lot of poorly-paid jobs on there, but trust me when I say it's worth signing up for daily freelance job alerts from all three. Why? Because great jobs do come up, and you want to be the first to hear about them. Plus, many of the clients who I started with for $10 an hour are still with me today, but for much more. And we all have to start somewhere, right?
Insider tip: it's worth, in the beginning, pitching for multiple jobs on both PPH and Upwork to build up your profile. Start at a more-than-reasonable price and then, once your 5-star reviews come rolling in within a couple of weeks, up your prices. Do this in regular cycles, and you'll soon be earning $$$ you can be proud of.
2. Sign up to specialist recruitment agencies
A closed mouth doesn't get fed. I built up my portfolio thanks to recruitment agencies that specialized in freelance creative contracts. The result? Big names like Selfridges, John Lewis and MatchesFashion.com on my resume (before I had ANY real experience). If you're in the UK, a few of my favorite recruitment agencies are Aspire, Major Players, Michael Page and Stopgap. And if you're not? Look for similar agencies near you. (Artisan Creative, Robert Half and Creative Circle are a few that come to mind.)
Insider tip: These agencies often have freelance roles that are so fast and furious they don't make it to their websites. To combat this, set up a meeting with their freelance recruiters to discuss the kind of work you're looking for and they'll then start calling you directly as and when assignments come up. Yay!
3. Become a pro pitcher
The number-one rule of pitching a new potential client? Make it about them, not you. Talk less about your skills, and more about solutions to their problem. Ask the question: "What's your biggest problem right now?" and make sure you're the answer.
4. Do your homework
Think of this as a productive take on Facebook stalking. To start winning freelance clients, you need to familiarize yourself with the competition. Take notes on how other successful marketing freelancers market themselves. I also highly recommend reading This Year Will Be Different: The insightful guide to becoming a freelancer
. Research, research, research.
5. Start using LinkedIn keywords
If you thought LinkedIn was a boring platform, think again. The vast majority of my freelance clients this year have found me via my LinkedIn profile. The secret? Keywords. But not as you know them. Since changing my heading to "Freelance Copywriter | Content Strategist | Marketing | Copywriting" I've had an influx of messages in my inbox for freelance positions. For Daniela, I'd target the keyword groups "Digital Marketing" and "Freelance Marketing Consultant" among others. Try it. See what happens.
And while you're there, join LinkedIn networking groups within your industry. Turns out, a lot of freelance job ads are happening on the down-low!
6. Market yourself
Next step: Create your own website. I believe that everyone, regardless of their industry or ambitions, needs to own their own domain name. It doesn't have to be anything fancy or overly detailed, just a minimalistic website with some examples of your past work, an "about me" page that summarizes what future work you're interested in, and your contact details. Format or Squarespace and can help.
7. Reach out to your dream clients. Seriously.
If you have a dream client or a company you know you could make a positive contribution towards, reach out. Message them. People are nicer than you think. Here's a template:
Hi [Your New Freelance Client's Name],
I'm [Your Name] and I help businesses and startups like yours do better and achieve more through effective [your skill here]. 
I have a vision for [Business Name] that will help you [your idea for them here].
Typically I charge X a day, but I'd like to offer your my skills and problem solving abilities for [reasonable-sounding amount here].
Can we setup a call [Name a specific day here] (or whenever works for you), if you're interested?
Thanks!
[Your Name]
8. Don't call yourself a freelancer
Terri Trespicio said it best:
If you work for yourself, you can call yourself whatever you want: an entrepreneur, a solopreneur, creative professional. But there's one word I want you to stop using: Freelancer. Take it off your business card, your website, stop referring to yourself that way. Why? Because freelance is low-rent. A "freelancer" is someone a company calls in to cover their bases — and save money. Because it's cheaper than having a full-time employee, simple as that. A freelancer saves the company money and fixes problems — and that's fine — but in order to value your own business more highly, you've got to promote yourself from freelance…to consultant. That's right. You don't have to be some Harvard MBA grad working in a think tank to be a consultant. Not at all.
9. Diversify your experience
When I was starting out, I unintentionally gained experience with some of the UK's biggest names in publishing and e-commerce (thanks to the aforementioned recruitment agencies!) and smaller start-ups and marketing companies via the bidding websites mentioned above. I now realize that while having big names gets you in the door at other companies, working for smaller names gives you the skills to the pay the bills. Aim for a healthy mix of both, always, and you'll have the experience to help you bring on more side hustle projects.
Bianca is a writer sharing honest musings on careers, creativity, money and more. She has interned at Vogue, consulted some of the biggest names in branding and e-commerce and currently leads the copywriting team at TripAdvisor. Follow her via her blog and on Twitter.
Image via Unsplash