A Dietician's Tips For Eating Healthy (& Well) On Any Budget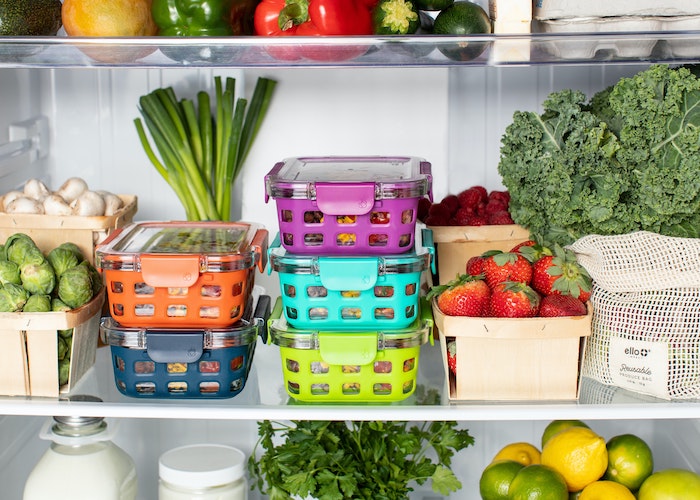 In honor  of TFD's upcoming Spring Refresh, we're spotlighting a few of our featured panelists and tapping into some of their expertise on how to better apply their tips to our everyday lives. Today, we're featuring May Zhu, a Chicago-based media dietitian. May is also the founder and CEO of Nutrition Happens; a virtual nutrition consulting practice. Through her company and expertise, her goal is to assist busy women discover healthier relationships with food by helping them build sustainable eating habits.
Check out May's interview below.
1. What's the most common misconception people have when it comes to better eating as a lifestyle (and not just a fad)?
People often feel overwhelmed because most likely they believe they a) don't have time b) it's expensive c) weight is all that matters – all things that are not true! There will always be new health trends and products that feel shiny and interesting, but we can't forget that having a foundational knowledge of how to eat well often includes foods that are pretty budget-friendly and convenient. I get it – quick fixes like fad diets feel more "glam" but at the end of the day, building habits that serve you in terms of healthy eating is the foundation to creating the lifestyle (and results) you want. Plus, a healthy diet isn't all about weight – the benefits include better energy, digestion, confidence, mood and it play a role in preventing chronic diseases as well.
2. So you actually hold a degree in food science, nutrition and diet; so outside of this being your passion, it's your profession too. What made you want to become an expert in health and nutrition?
Honestly,  my initial interest in dietetics was for my own personal use – I signed up for a half marathon in college and wanted to know how to fuel myself properly to prepare for it. I've always loved science (I was originally on track to apply to dental school) but the experience opened my eyes to a whole new career path. I felt the frustration when all the resources I found on the internet were from questionable sources. When I found out about that being a Registered Dietitian (the gold standard in terms of credentials in the US) was a career option and what that role could look like, I switched my major and never looked back. Nutrition science can be a difficult subject to break down, so I wanted to help people simplify it in a way that made sense to them! Nutrition is exciting to me because there's a different path to healthy for each person and we as dietitians help people find their confidence in building that process.

3. In your bio, you mention, "Helping you define your own version of health." That's so important since many fail to look at eating healthy as a customizable thing. Could you elaborate more on the process behind helping people to find what works for them, as it pertains to food and nutrition?
I've found that most people fall in two categories a) they tend to overestimate the knowledge they have of nutrition because of information overload on the internet and they're doing too much all at once with little result or b) they have no clue where to start. I help clients clear the clutter to unlearn and relearn how to approach healthy eating in a way that's manageable for them! It's all about being confident about your food choices. We start by evaluating where they are now in terms of nutrition knowledge and eating patterns – from there I can pinpoint exactly the areas we can improve to reach their goals. This is why finding experts in their respective subject areas matter – their expertise can help you reach your goals faster!
4. For someone starting their health journey completely from scratch (we're talking a goal of going from Wendy's 4-4-4 today to a well-balanced diet tomorrow), where would you suggest they start? (Is it a particular grocery list, a change in mindset, a change in habit, etc.?)
Start with one meal at a time – the most sustainable lifestyles usually begin with one new habit or change! We know that while one fast food meal won't make or break you, our habits become our lifestyle over time so the foods we consistently choose over time can certainly impact our health. So start with one meal – swap it for something that includes at least one or two vegetables, fiber, and a protein source. Once you get in a habit of one balanced meal a day, go for two. Every time just start with one habit or focus – it will be less overwhelming and good habits that form will tend to stick around for longer.
5. On a scale of 1-10, how much a contributing factor is diet and nutrition to one's overall mood(s), mindset, and lifestyle?
While it's certainly not the only contributing factor to a healthy lifestyle, I'd rank it a 7 because consistently eating healthfully does help us with energy regulation and in the recent few years, research shows a positive correlation between our digestive health and mood regulation. Therefore it's all connected – more often than not, people tend to feel more confident when they're in tune with a healthy diet.
6. Fun question: If you had to create a staple (or capsule) grocery list of 5-6 items to have in your fridge or pantry, what would these things include?
Here's what a capsule list for my fridge would look like:
1. Eggs = for a budget-friendly protein option that's versatile enough for any meal
2. Leafy greens = any leafy green, for an easy way to add in lots of nutrients into a meal
3. One cruciferous vegetable = broccoli, cauliflower, or cabbage, or brussel sprouts = one of the most nutrient + fiber-packed vegetable categories that I love roasting and pairing with whatever protein I have for easy weeknight meals
4. One fruit = I love berries as a snack with greek yogurt but I always have at least one fruit in the fridge – any will do so switch it up weekly to diversify your nutrient intake! And remember, frozen fruits + vegetables are equally as nutritious as their fresh versions so don't be afraid to go frozen here
5. Greek Yogurt = for a high-protein lunch or snack – there are lactose-free versions out for those who are lactose-intolerant now so the options can be tailored to your eating patterns
6. A favorite salad dressing = a convenient way to always have the finishing touch to pull a salad together  (my favorite is the Primal Kitchen Caesar that's avocado oil-based)
For more tips from May and our other amazing panelists, tune into our Spring Refresh, Sunday, April 11! Get your tickets here!
Image via Unsplash