A DIY Terrarium That Makes For An Incredible Homemade Gift

This summer, I've been invited to a number of showers, engagement parties, birthdays, and weddings, and in thinking about the gifts I want to bring with me, I've decided that I want to make a majority of them DIY based. However, the story with DIY projects always seems to unfold the same way — I find an incredible project idea online that looks adorable, I stash the link to the project away in my "idea box", and inevitably, it seems, I never make time to put the dang thing together. Well today my friends, I'm changing all that! I have a bridal shower to attend this afternoon, and I knew that I wanted to recreate a version of a homemade terrarium to bring as my gift. So, in order to bring this desire to fruition, I made sure I had enough time scheduled into my day on Friday and went out shopping for the items I needed.
I'm going to take you through the DIY project I put together, step-by-step. This project is relatively easy to assemble and perfect for working on in small spaces, as it only requires a flat surface, like a counter top or desk, to work on. Personally, I've never been particularly interested in those DIY projects that take hours upon hours to put together, so I made sure that the one I've chosen to create can be made in under an hour. All you need are some craft supplies, a trip to your local garden center, an afternoon to yourself, and perhaps a glass of wine and some music. Enter, the terrarium.
DIY Terrarium — $30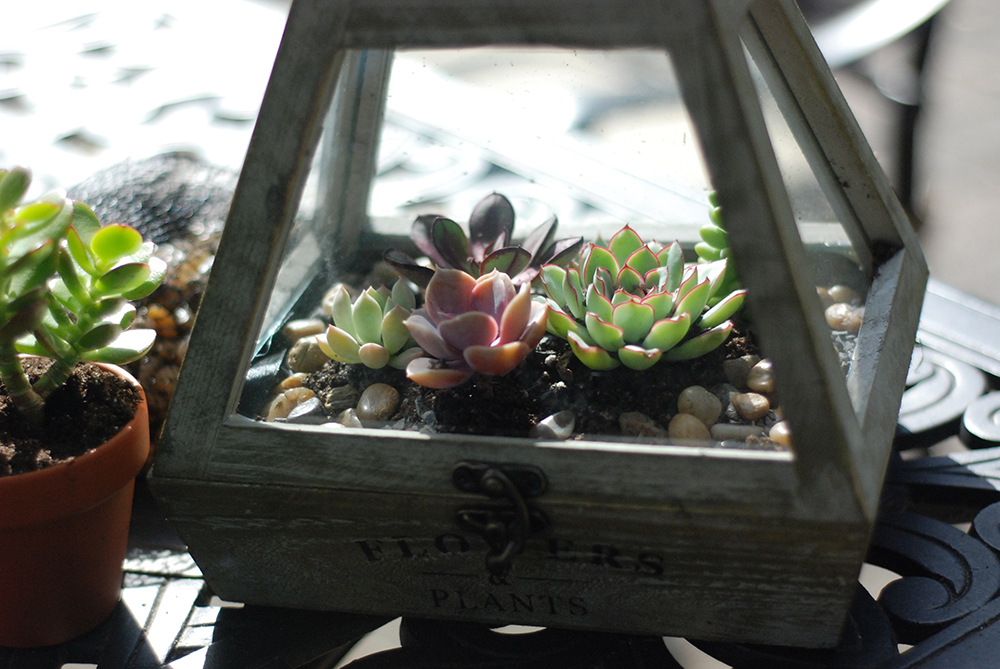 I followed the video here to learn how to properly layer all of the items, but honestly, I've seen so many photos of terrariums that the process seemed pretty straightforward. Below is a list of the items you'll need. (I got all my craft supplies for this project at Michael's and no, no one is paying me to say this.)
Any container/jar/box/hanging lantern that tickles your fancy = ~$10
Succulents (the number will vary depending on how big your container is — I used five) $3 each = $15
Soil (make sure it's the bagged kind that is specifically formulated for terrariums) = $2
River rocks (whatever size and shape you like) = $2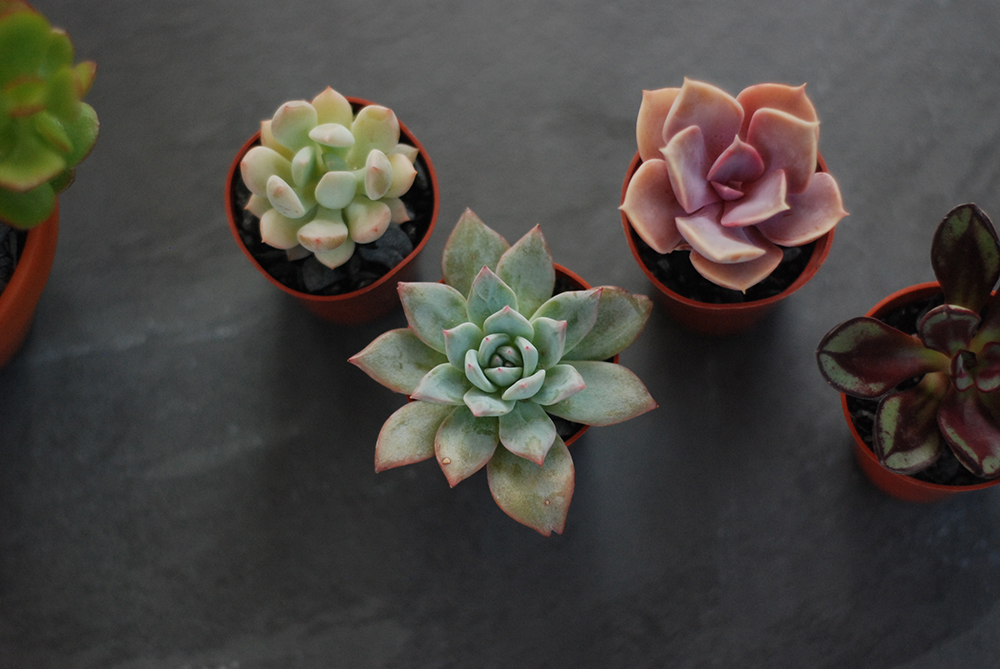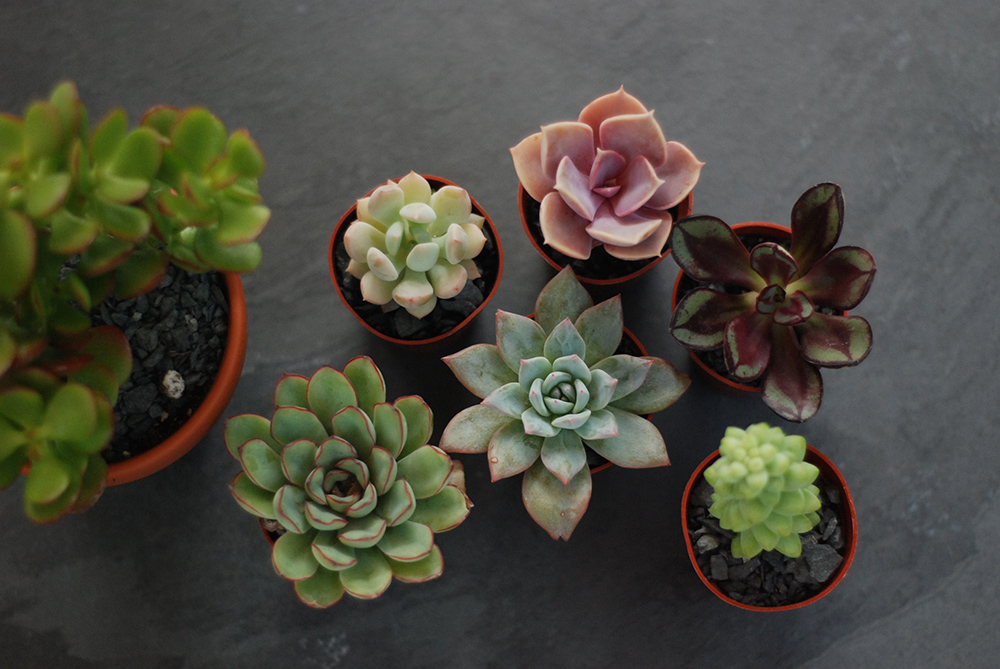 How gosh darn cute are those succulents?! I could just start a Tumblr with close up photos of succulents, and my heart would be so full.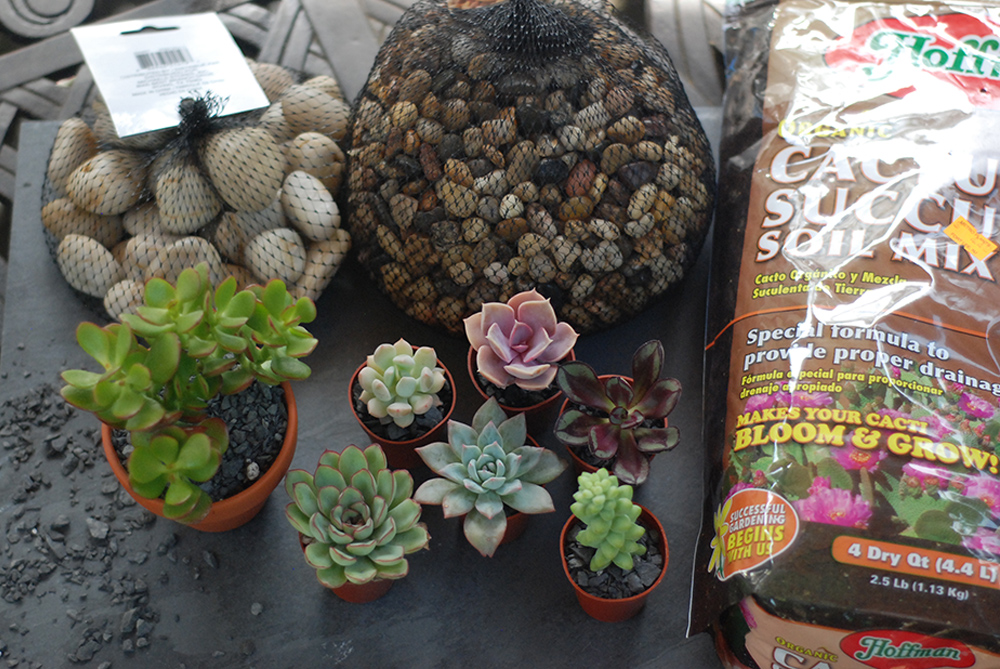 Start by adding a layer of rocks to your empty container, about 1 1/2 inches thick to ensure proper water drainage at the bottom of the container.
Next, add a layer of soil deep enough for your succulent roots to grow into. I'd say another 1/2 inch of soil at the minimum.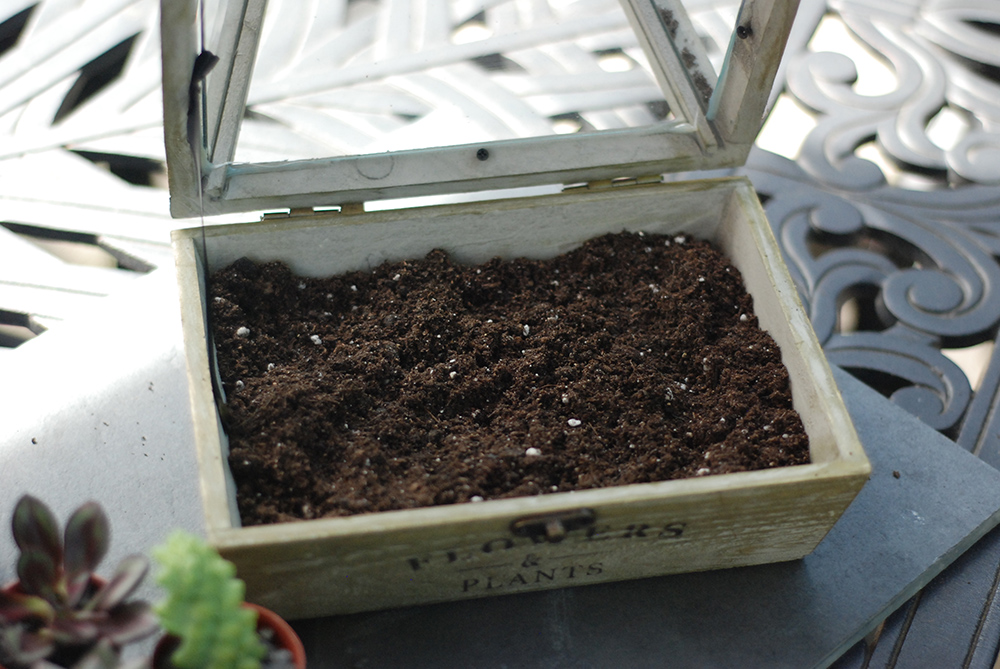 Next, gently remove your succulents from their pots, and place them into the soil. It's helpful to start with the largest plant first, and work your way around that one with the smaller plants. I arranged my succulents in fairly close proximity because my wooden box was on the tinier side.
Finally, add rocks to the topmost layer for dramatic effect. They look so beautiful juxtaposed to the dark-colored soil.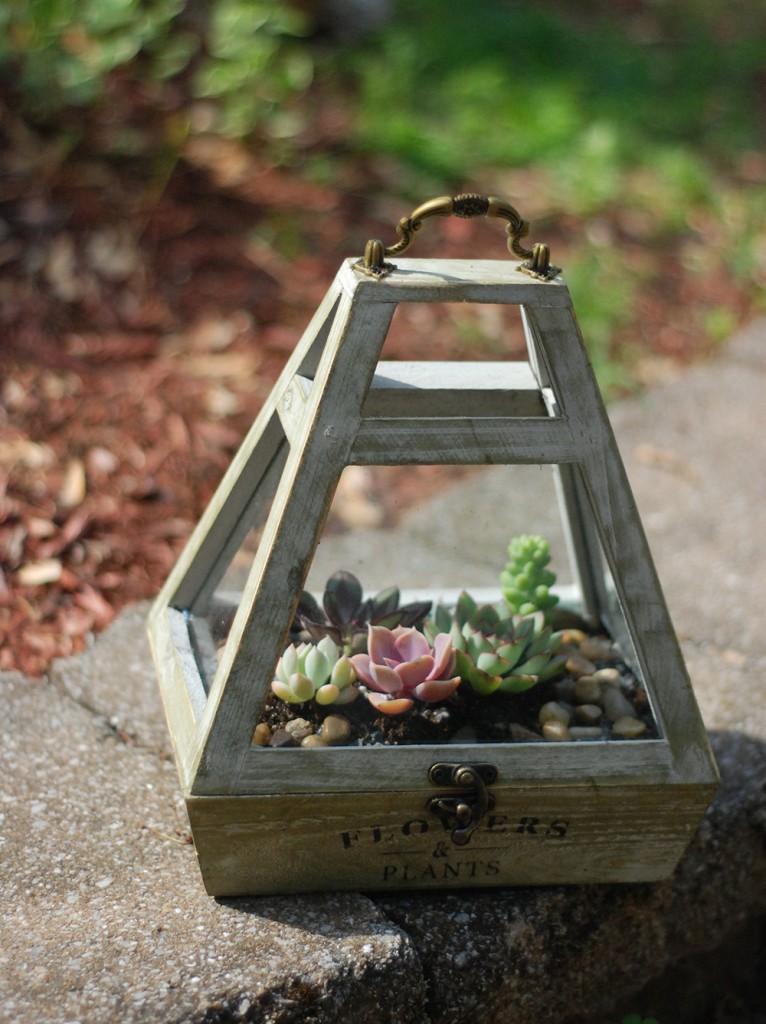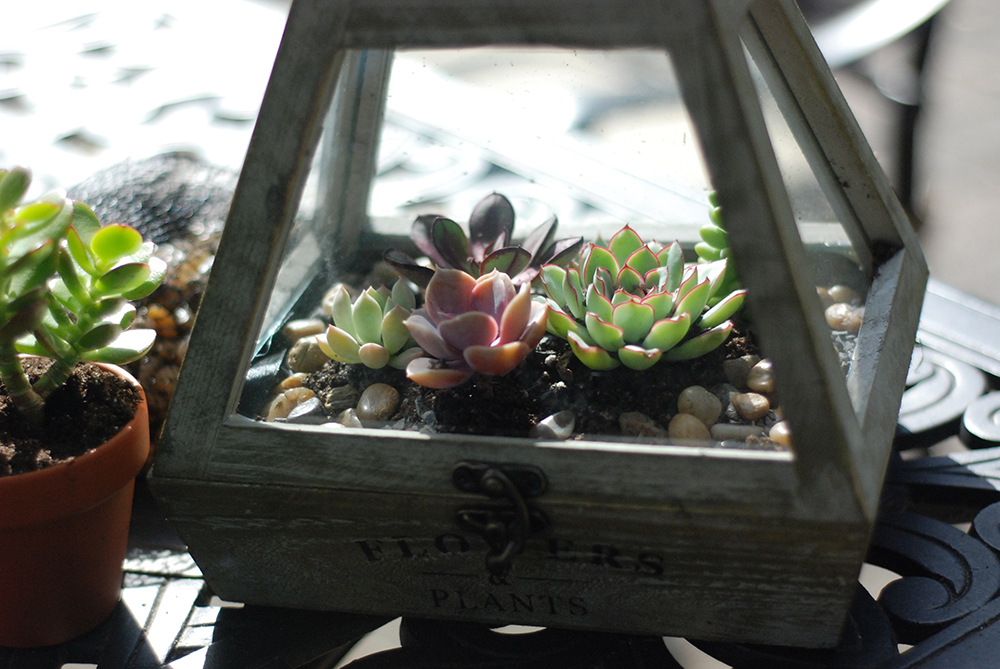 I did some recon work and discovered that larger terrariums in fancy looking boxes can usually run you about $40–$60 dollars in garden center stores. So, not only are you saving money, but the feeling of creating this yourself provides you with an immense sense of pride and accomplishment (I know it did for me). I was so pleased with how this DIY turned out, and I can't wait to give it as my gift at the shower this afternoon. I highly recommend trying this at home!