A Foolproof Guide To Hosting The Perfect Brunch This Weekend
Happy Weekend TFD-ers! Welcome to the first ever *TFD Weekend Edition*, a cozy spot on the internet where we will chronicle how to live better on the weekends, together.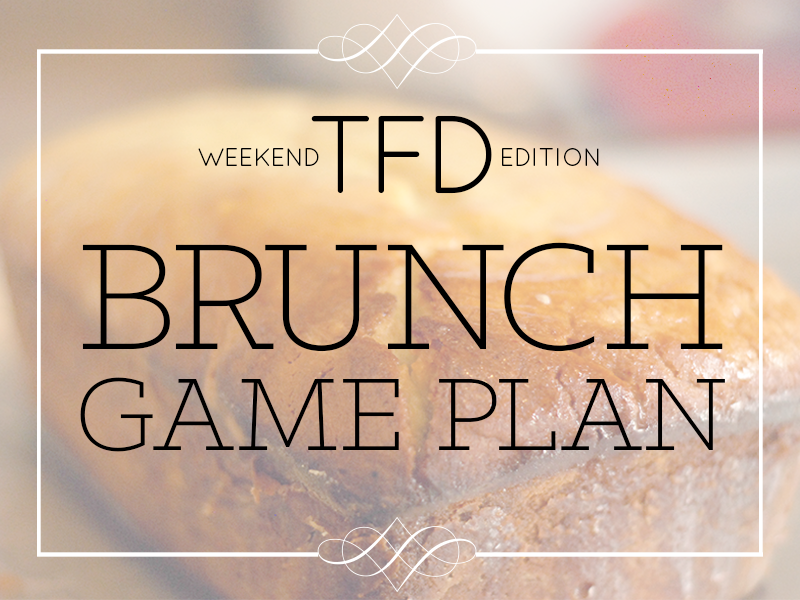 Today we're taking a look at how to make the most of your weekend brunch fête as a host.  A couple weeks backs we hosted our own brunch for about 12 people and learned what worked for us and what rough timeline to follow for food preparation, i.e.. what to do the night before and what to put out just before guests arrive.
We're giving you some tips for staying organized and on-track, so that you don't find yourself frazzled and half covered in flour as you look up in horror when the doorbell rings to announce the arrival of your first guest. Obviously a brunch for a good number of people can be difficult to handle all by your lonesome, so try and buddy up if you can! Find that one friend you can count on to either co-host the brunch with you, or at least show up a few hours ahead of time to help you pull everything together. Let's get to it!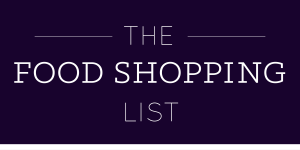 These are your essentials for a party of around 10 people.
Keep in mind that you can (and should) make it potluck-style, so that the shopping and prep doesn't all fall on you. We ended up providing the bloody mary/mimosa bars, the coffee, and a few food items. The rest of the food and prosecco was brought by friends, and made the whole experience way easier (and cheaper)!
Now that you have your shopping list outlined, let's talk about timing and what you should be prepping when.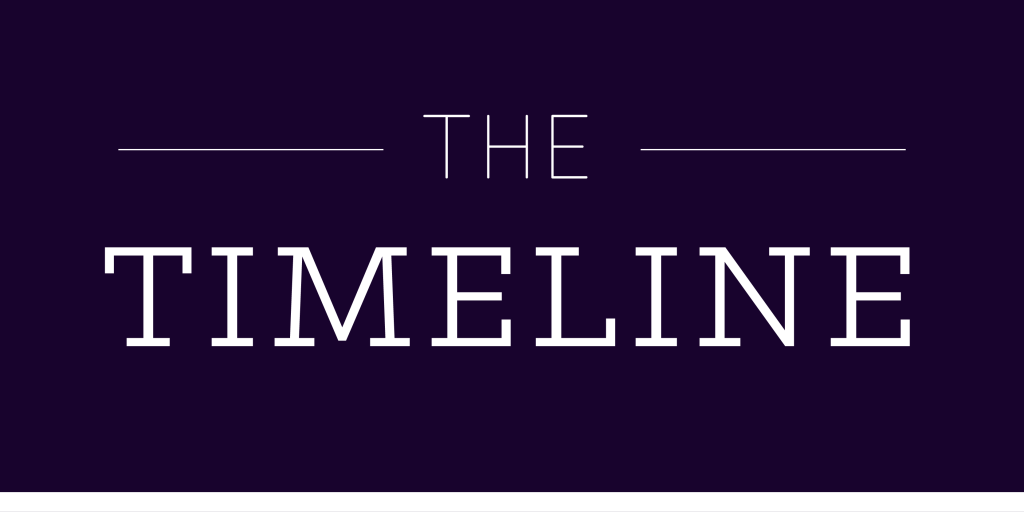 Keep in mind, don't turn down guests who are willing and eager to help you in some way. Give them smaller things to help out with so that you're not stressing over every detail. Plus, cooking with friends is what the whole shebang is about, isn't it?!! FRIENDS + ALCOHOL + FOOD.
And keep in mind that your friends may be bringing some or most of these things pre-made, so adapt your planning as you need to and use this simply as a guide for what to get ready when.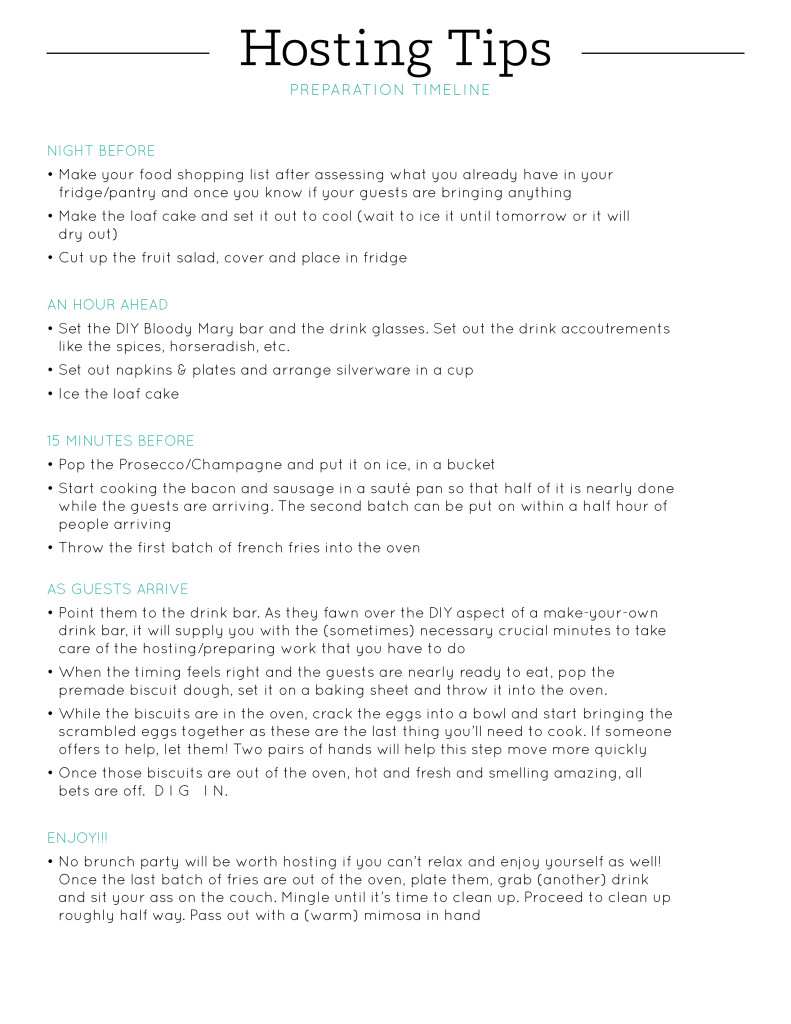 Follow these basic guidelines and I promise you your brunch will be simpler, happier, and run more smoothly. You and your friends will be well on your way to making it into a weekly tradition, and will jump at the chance to forgo the soul-sucking brunch wait times and overpriced cocktails (that you just can't customize the way you can a DIY bloody mary).
And the best part is, no one can kick you out of your table at the end of it — this party can go all day long.