A Letter To My Failed Business Partner, Nearly Two Years Since We've Spoken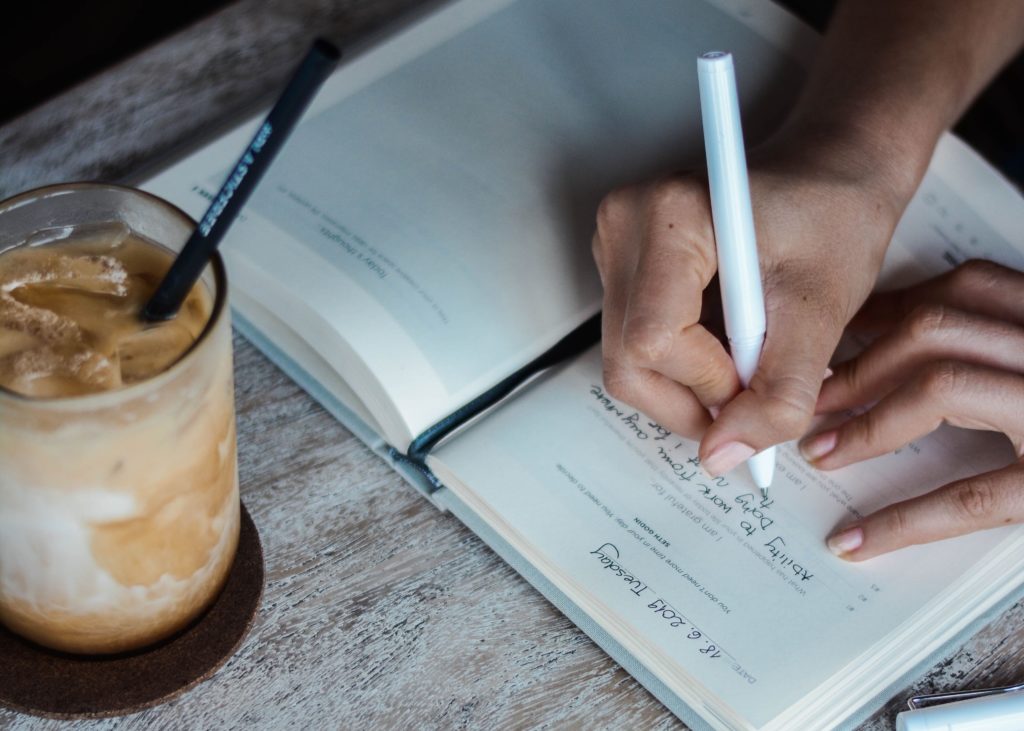 This April marked a year since I sat wheezing on my bed, totally floored by the texts I had just read. You'd decided you were closing down the women's empowerment platform we'd built together over two years — and your decision was final. I wasn't an equal partner as I'd believed, and I didn't have the authority to stop you. 
Our site started out a humble project. Both students — me 18, and you 21 — running a website and Instagram account dedicated to empowering women and non-binary people in the creative arts. We functioned halfway between a media company and a nonprofit organization, not earning money yet, but full of potential, as we so often convinced one another. 
But we weren't in it for the earnings. What we were doing felt notable and important. People wanted – and needed – the content we were putting out. Personal essays on body image, explorations of gender and language, poetry and art about #MeToo. Our organic online growth only convinced us more that we were on to something. 
Before we knew it, we had evolved from a purely online destination for feminist content to having an IRL presence, too. Just weeks before you disbanded us, I organized on a "period party" that raised over £3,000 and put together 250 packages of menstrual hygiene products to help alleviate period poverty. Meeting our readers and followers at our event felt like a fever dream. Our business was translating likes and follows into actual, real-world change. I phoned you in America from the UK in happy tears. You told me you couldn't be prouder. 
I was still riding a high from that event when you text me you were closing down the site. I was floored. Ventures fail, of course, but our circumstances felt particularly cruel. The suddenness. The professional and personal betrayal. The definitiveness of "the end."
Business is business, and yet, for me and so many others, it's not. It's part of us, it is us. The successes are our successes and so, inevitably, the failures are ours, too. 
When we began, you gave yourself the title of Founder and Editor-in-Chief, and me Assistant Editor. I sat uncomfortably on that for months before plucking up the courage to ask for it to be changed to reflect our mutual partnership. After all, we had named and developed our site together. I was responsible for producing and sourcing around 70% of the content we put out. I took pitches and commissioned pieces from our team of writers, editing their pieces before passing them to you to format and press publish. I had the contacts, the working relationships, and the eye for a compelling story – you had the website passwords. You agreed with me, and let me change my bio to read Co-Founder. I felt seen, my contribution (which at the time I felt outweighed yours) recognized. 
At first, I didn't mind the imbalance, as I knew we were playing to our strengths. I was the writer, the ideas person, and good at management and relations. You had the online personality, the public face to my behind-the-scenes. Your magnetism made you great at interviewing prominent women with hundreds of thousands of followers, perhaps because you seemed to want so badly to be one of them.
I dutifully played the "silent partner" role, which you allowed until it became convenient for you to weaponize it against me. It was true that you had been the primary cash investor, though I had always been willing to contribute more. My investments came in the form of company business cards and site merchandise — stickers to send to the online "ambassadors" we'd selected to help increase our social media presence. Neither of us earned a wage from the work we did, but I believed — as you told me you were in the process of monetizing our site through ads — that we soon would. 
However, when you'd struggled personally to keep things afloat financially and physically, I offered extensively to help. I asked for the passwords so that I could ease the burden, told you I'd cover our website subscription costs of around $100 a month, plus pay for social media promotions as and when they were needed. But you wouldn't allow it, saying you'd rather take a break from it completely than hand it over entirely to me. 
Articles I'd asked writers to finish on deadline piled up. I'd get daily messages asking when they'd be up and have to tell them, embarrassed but in all honesty, that I had no idea. Everything we'd worked towards was at your whim. You chose — without consulting anyone else — to destroy it. You felt that if it didn't exist with you at the helm, it shouldn't exist at all. 
And just like that, two years of content disappeared without a trace. Hours of work, the meaningful online presence we'd fought for, the bylines our writers listed atop their portfolios, all into nothingness. As is the way of the digital age, all it took was the deactivation of our site and change of our Instagram handle. 
In a twist of fate, by the time you called it quits, I'd begun the process of looking into a legally binding contract between us, dictating that we both invest and receive equal amounts of any profit made. Be the equal partners I'd always thought we were. By the time I'd heard back from a legal representative about protecting our business assets, we had no business. 
Our professional breakup taught me so much. What we created together no longer exists, and neither does our friendship. I mourn both. 
But I've found a great comfort in turning those unfortunate circumstances into lessons to be learned. I truly believe that we had the right ideas, but the wrong ways. Our mutual inexperience was a thorn in our sides, but I thought our friendship would allow us to muddle through it together. Evidently, it didn't. 
In many ways, the old parable about there being "no friends in business" shouldn't be taken literally, but the criteria for success in both business and friendship are remarkably similar. They take a lot of work, and a lot of compromising. The stakes in both are high: you can lose a lot or win big. But, cardinally, you have to look out for yourself. Even when operating in a partnership — personal or professional — you have to put your wellbeing first. 
The biggest learning curve has been facing up to the mistakes I made for myself. If there is one thing our failed venture taught me, it's that I have to take ownership. Be less passive. Stand up, and trust in myself more and others a little less. 
But believe it or not, I don't blame you as much as I do myself. Everything you dictated, I allowed. If I had shown up, demanded equal control instead of assuming you'd afford me it, things may have been different. Though I have no use for could've beens now — I carry what my naivety and your dismissal taught me through everything. 
I hope — wherever you are — that things are well for you.
Your old friend,
Amy
Amy is a writer living in London. She hopes to do just about everything, including: see her name on the spine of a book, study for a Doctorate, and own twin golden retrievers. You can find her on Twitter and Instagram. 
Image via Unsplash
Like this story? Follow The Financial Diet on Facebook, Instagram, and Twitter for daily tips and inspiration, and sign up for our email newsletter here.