Exactly How I Saw 7 Broadway Shows For Less Than $250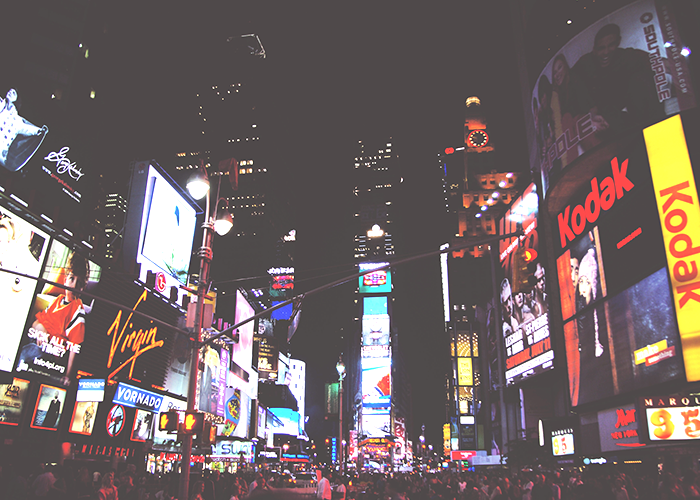 Affordable Broadway tickets are seemingly hard to come by. If you were to see two shows on Broadway, you could typically expect to spend about $250, depending on your seats and the shows' popularities. Last November, I saw seven shows for that price.
When I visit New York City, my priority is always Broadway. My theatre degree practically screams at me from my desk before I leave, reminding me of where my true loyalties lie. Because I am addicted to seeing as many shows as I can, I had to find a way to do it on the cheap, and find new ways to score affordable Broadway tickets.
Here's the breakdown of what shows I went to, where I sat, and how much money I spent:
Kinky Boots, Wednesday night: $37 (rush, box seats)
Oh Hello!, Friday night: $37 (rush, front row of first mezzanine)
Falsettos, Saturday matinee: $42 (rush, front row of mezzanine)
Heisenberg, Saturday night: $27 (student rush, middle of the house)
Fiddler on the Roof, Sunday matinee: $37 (rush, orchestra seat)
Beautiful: the Carole King Musical, Sunday night: $40 (rush, orchestra seat)
Dead Poets Society (Off-Broadway), Tuesday night: $20 (student rush, front row)
Total: $240
Crazy right? Here's how you do it.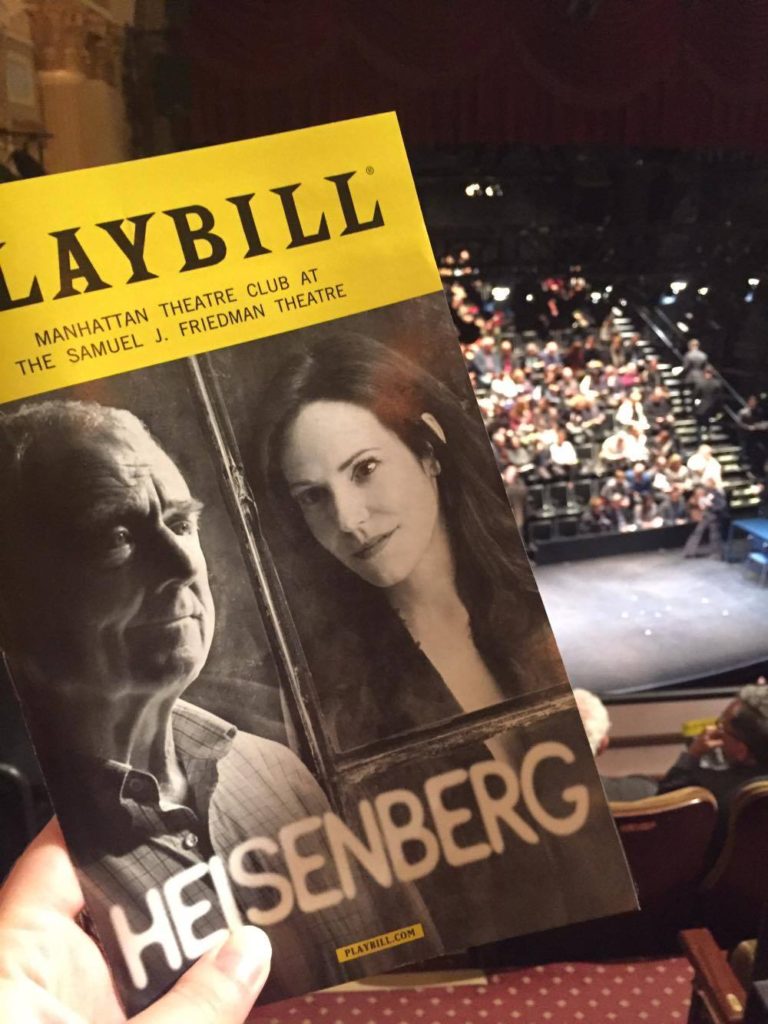 Rush Tickets
If you're a New Yorker, you probably already know about rush tickets. But if you're visiting New York, you may think your best bet is booking it to that red TKTS booth. And trust me, you're still going to overpay.
The way to get cheap tickets is to rush a show. Rush policies differ depending on the venue and show, but most work like this: arrive one to two hours before curtain, and ask the box office about rush seats. This is how I saw the majority of shows, as rush tickets cost a mere $37-42. Some shows only do student rush (like Manhattan Theatre Club) and some only take cash (again, MTC and a few others).
[Editor's note: If you're trying to see a new, popular show, especially a musical, that offers rush tickets, it is definitely worth your time to get there a few hours before the box office opens and wait in line. Broadway for Broke People is also a great resource for links to each current show's cheapest ticketing options and/or policies. You can also check out the TodayTix app to enter some show lotteries or find discounted tickets, if you don't have time to wait in a rush line! -Holly]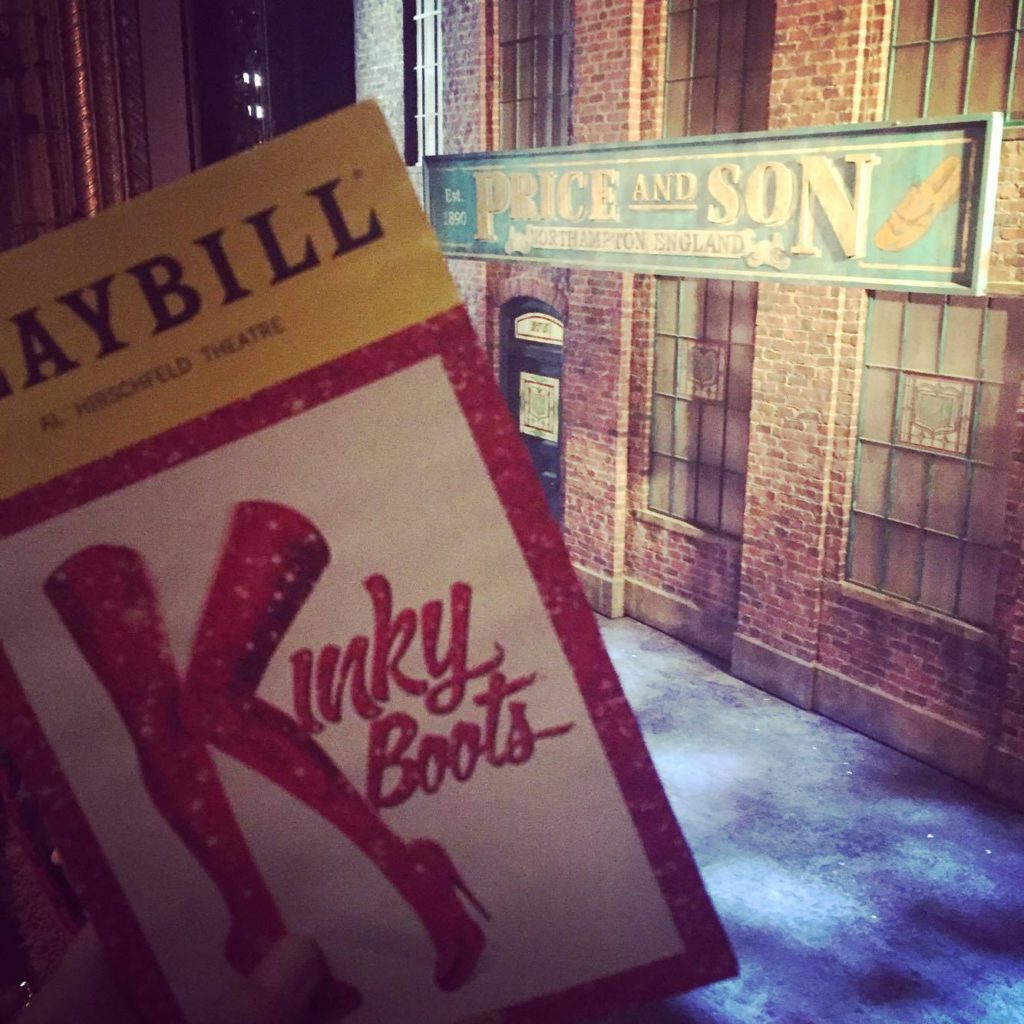 Show Hopping
The key to affordable Broadway tickets? Not being picky. You should definitely have a list of shows you want to see, but that list should be expansive. While you should always enter the pre-show lottery for shows that offer one, your chances of winning are slim. And if it's Hamilton, your chances are essentially non-existent. Anything you see on Broadway is going to be great, I promise (well, almost). There's a reason why it's on Broadway in the first place.
Because all the shows are within about 10 blocks of each other, it's important to be quick. Stealth is your friend. And if you have a physical friend with you, even better. Divide and conquer — you get five blocks, s/he gets the other five. Go up to the box office (but please do your research, as some shows may be closed that day, while some do not offer rush seats). Kindly ask, "Do you have any rush seats available?" They're going to tell you one of three things: we don't have rush tickets (time to hop to another show!), we have rush tickets but they're like $70, or we have rush tickets at exactly the price you're looking for (usually somewhere between $35-45!) Bingo! You also have a better chance of getting rush seats on weekdays (especially to matinees).
A 20-something #girlboss, Tori Dunlap is an award-winning social media marketer and entrepreneur. Founder of victori media, helping 20-somethings live life victoriously. Obsessed with travel, a good glass of Cab Sav, and you. Follow her on Instagram here and Twitter here.
Image via Unsplash