An Elevated At-Home Movie Night For $10 Per Person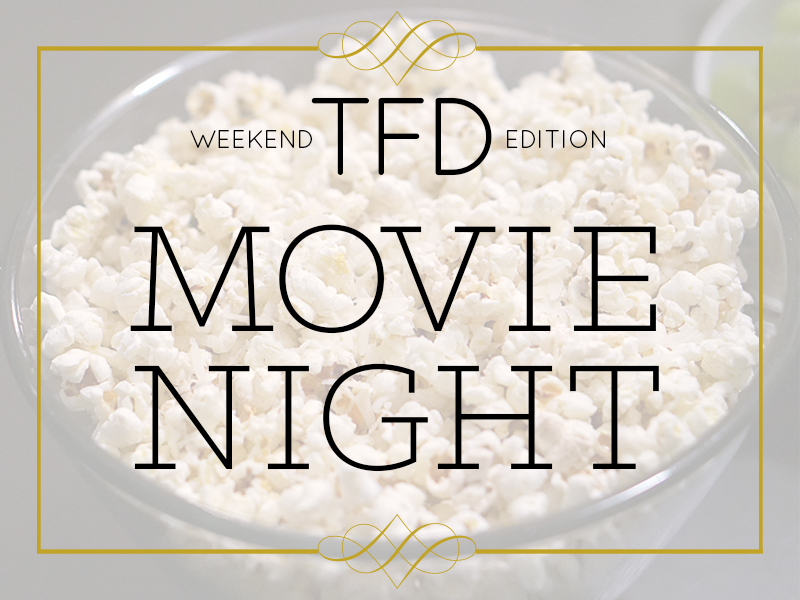 Is there anything better than a good movie night with some friends/~lovers~, with snacks and drinks and no rules that you can't make hilarious and witty commentary during the show? We're huge fans of movie-watching in all its forms, and despite its ridiculously expensive price of entry, still love fitting trips to the movie theatre in our schedules as often as possible.
But as we are on a permanent Financial Diet, we wanted to find smarter ways to make movie-watching at home even more fun. We decided to invite over our respective boys, rent Whiplash, and make some easy/sorta-healthy/really filling snacks to eat while watching the movie. This was our dinner, so we wanted a nice balance of "snacky" stuff and more filling things, like the crostini and veggies.
We wanted a dry evening, so we went for some nice ice water with lemon, but this evening would have been just as awesome (if not better) with some wine/beer/cocktails of choice. It's up to you! Here was our table: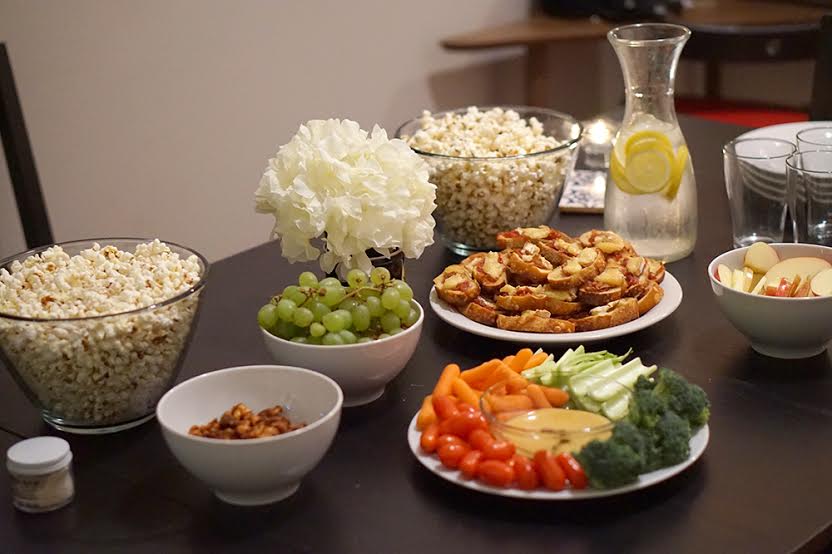 And here's what we made:
Prosciutto & Camembert Crostini — literally some thinly-sliced baguette with a bit of deli prosciutto and little square of camembert on each. Toast 'em up in a toaster or regular oven for 10-15 minutes and they are the most delicious, salty, cheesy little bites ever.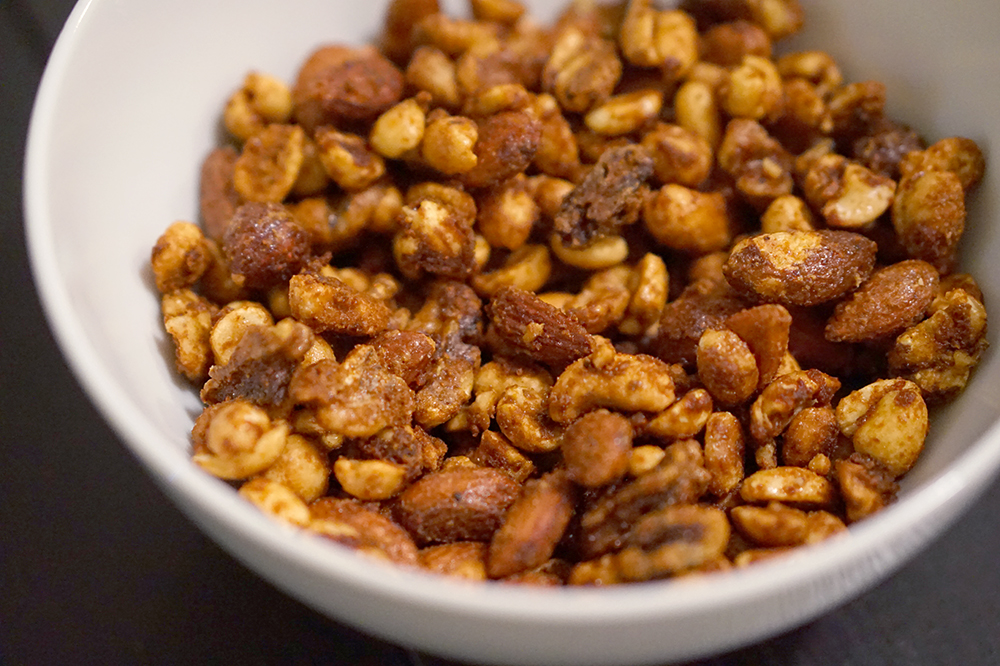 Mixed sweet & spicy nuts (made with brown sugar, cayenne, and paprika) — recipe here.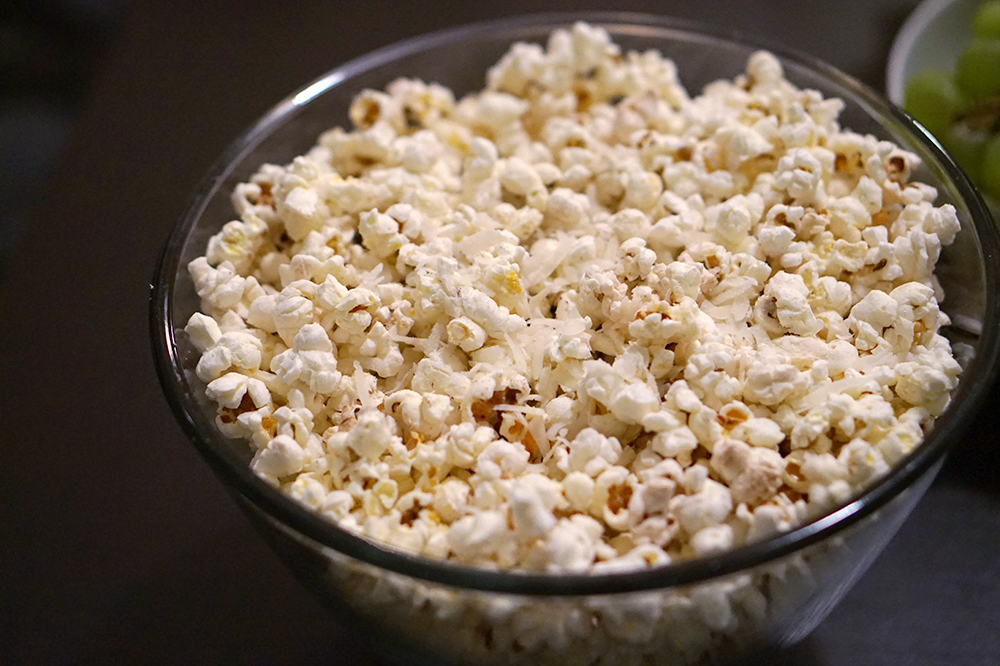 Popcorn (made on the stove in a bit of oil) with truffle salt & pecorino. We also made a sweet version, with sugar and salt for a kettle corn-type thing.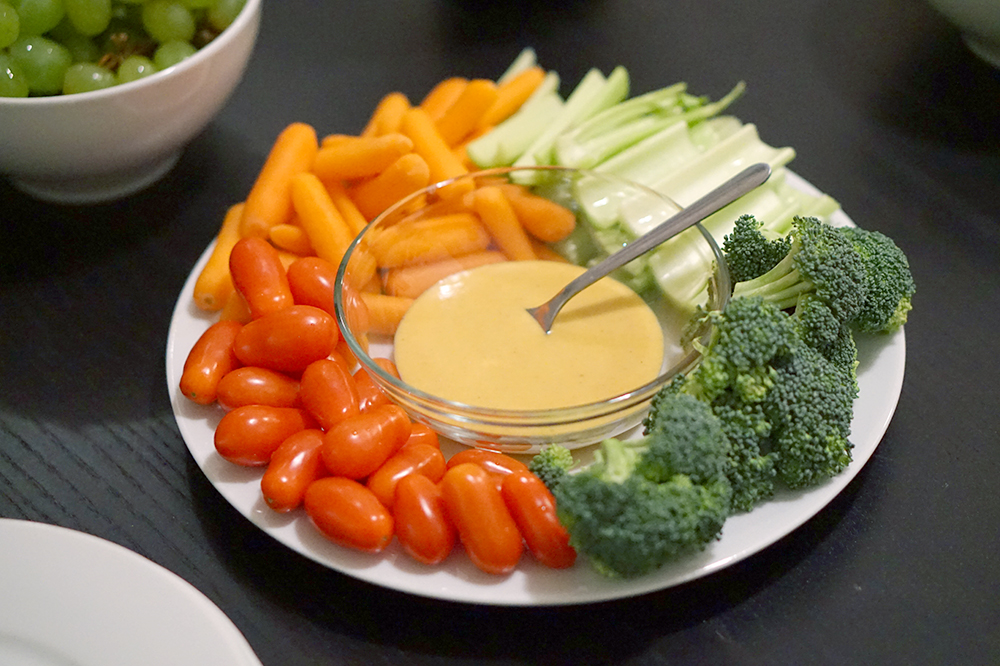 Fresh veggies with sesame miso dressing to dip.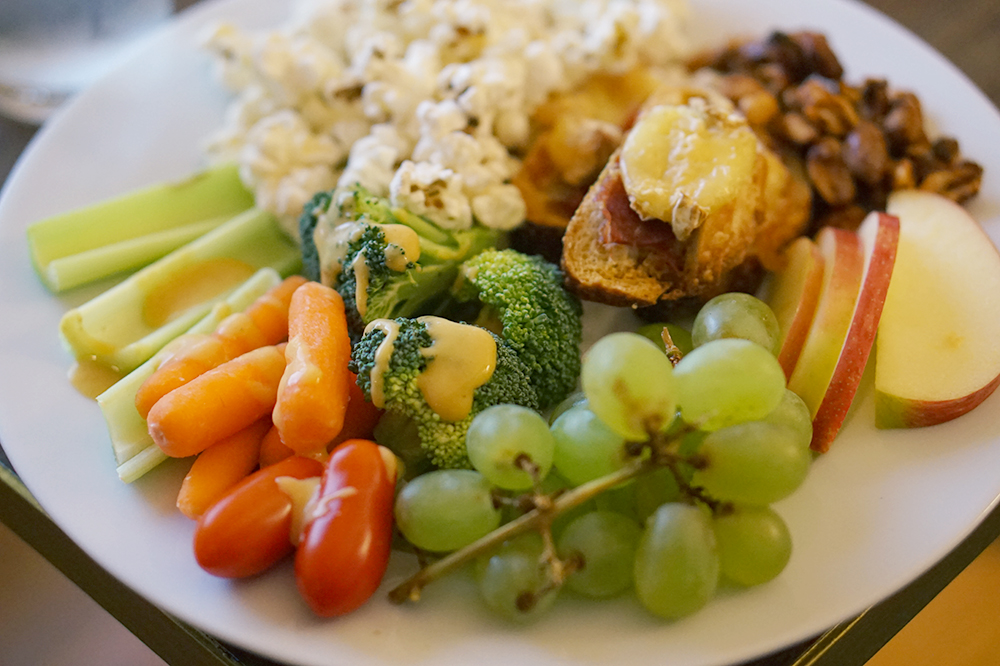 A plate of the goodies in action. Enjoy, and tell us what you made for your home movie snacks!