How To Become One Of Those People Who Knows Every News Story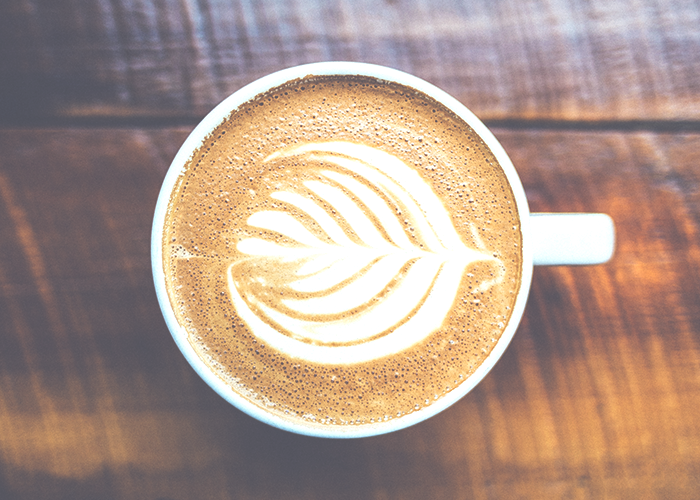 As someone working in communications on behalf of clients from all over the world, I'm required and relied upon to know the main trends, stories and developments for topics as varied as international policy and trade barriers to the Kardashians.
In my admittedly brief career, I've learned to appreciate and understand the mass amounts of news that is out there to be consumed. Given the volume, it's difficult to keep a finger on every pulse, viewpoint and tweet that's available – but hot damn is it fun to be the one in the know.
Staying up to date is just good practice, but I've learned that it can also have an impact job stability and performance. Having a thorough and well-versed understanding of current affairs will help you secure elevated visibility in your job – no matter what your occupation might be.
You'll make yourself a star student, employee, or candidate by putting some intellectual weight behind arguments and statements. Don't just trust headlines and chatter – use the resources readily available to you every day to really dive into the details. Again, given the crazy amount of information that's out there, I rely on several free and easy ways to get my knowledge on and try to position myself a valuable resource for timely and reliable information.
1: Take advantage of your inbox.
Replace the daily emails yelling "SALE" at you every day. Instead, wake up with some cold, hard news. Daily news aggregators collect the most relevant, breaking news and summarize it in blurbs to provide as much of the picture as possible. These email blasts were made famous by TheSkimm, a daily email newsletter arming professionals around the world with the information they need every morning. This sassy, smart, and often too-true newsletter puts a fun spin on the news, and it can offer in-depth guides to topics as varied as the Trans-Pacific Partnership to the explaining WTF Bitcoins are…all FO FREE.
You can find other daily newsletters and updates by subscribing to email updates from the New York Times' NYT Now Morning Briefing, Washington Post's Morning Mix, POLITICO's Playbook (for a politics-focused download), and many more. Check your favorite news outlets and find their "subscribe" section to receive daily emails.
2: Embrace social media.
I'm going to venture a guess that most readers have Facebook, Twitter and Instagram accounts. If not, I'll be audacious enough to say that if you can read this, you have access to Facebook, Twitter and Instagram in general. Though social media isn't everything, it can be a powerful tool that connects you with up-to-the-minute information from smart outlets and people.
When subscribing to the right accounts on social media, your feed will be chock-full of headline-worthy news, allowing you to pick and choose what news you'd like to delve deeper into. Some days, that might be news about economic development in Asia; other days, it might be which poor soul was kindly asked to "say her goodbyes" on the Bachelor. No matter what news you're interested in, social media can offer unparalleled access to updated information on any topic, as long as you judiciously curate your feed.
Some of my personal favorites to follow are below:
Twitter:
Instagram:
Facebook:
Honestly, I can't get away from the adorable dogs, politically-fueled rants and kitchy videos that seem to pollute my Facebook newsfeed. I rely largely on my friends and family to post news on this social media channel. That said, I did "like" Vice, The Daily Show and Last Week Tonight, and I never looked back.
3: Use your smartphone to get smart.
Since you're likely already paying top dollar for the latest version of whichever phone you're slightly-addicted to, download free apps that give you push notifications for breaking news (and then help break said news to your coworkers and clients). Outlets like CNN, the Washington Post, New York Times (and its partner app, NYT Now), and Buzzfeed all provide timely headline updates directly to your home screen. Interested in what they have to say? Swipe it open for the full article.
In addition to the news outlets, there are ways to embrace apps to conquer your commute. My personal favorite, Pocket, allows readers to transfer articles from their favorite online sites and save them on the app, then access them in situations without internet access or service (i.e. the subway or a plane.) Based on your saved reads, Pocket will also suggest articles it thinks you may be interested in, easily curating your article library into relevant and interesting finds.
If you aren't smart on the issues, who will be? So get on it!
*Please note, I'm a left-leaning reader – a quality that I'm sure my news outlet choices reflect. Curate your apps, likes, and follows however you choose.
Lizzie is a communications professional based in Washington, D.C. When she isn't at work, you can find her at dance rehearsal, or eating – but probably eating. Follow the frolic on Instagram.
Image via Unsplash