Investing
My Biggest Roadblock To Buying A Home At 25 & How I Overcame It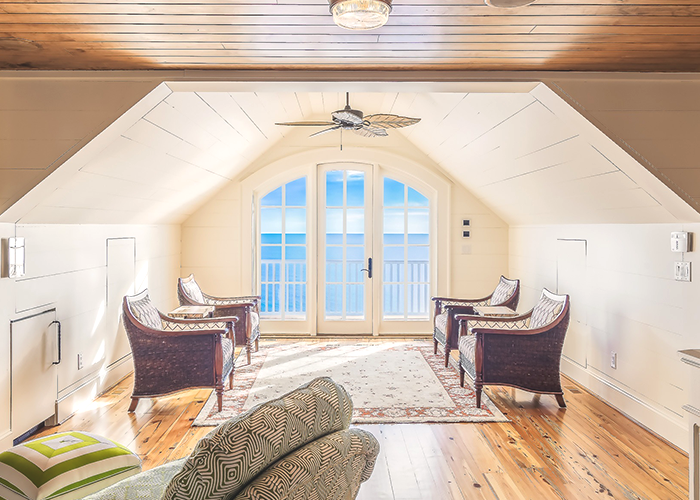 It's happening! I'm now a few weeks into a 45 day escrow period for the townhouse of my dreams. But that's not to say there aren't some roadblocks popping up, not the least of which has been the appraisal. So let's talk about it.
My new home was listed at $415,000. When I found it, I sat down with the seller's agent and poured my heart out, and she connected me with her partner who would act as my agent. I submitted an offer at full asking price, twiddled my thumbs for a few days, and heard that the sellers were countering five of the eight offers they'd received, six of which had been over asking price.
This meant that, despite mine being lower than six of the offers, they chose me over two of the higher offers. I asked my new agent for guidance, and she quoted recent closes in the area at around $430,000. I, being overzealous and mildly emotional (I know, conventional wisdom says don't do that, but I'm glad I did!), I offered $435,000. I heard back the next day that yes, they would accept my offer, and we were moving forward.
Yes, that's a $20,000 markup, and yes, it's higher than my original plan allowed for, but this is three bedrooms (aka two rentable bedrooms) and where I want to live, and my costs would still go down over $1,000 each month from where they are now. But yes, it was high. I probably could have gone in at $430,000, and still seen the deal come through.
So with that in mind, my lender sent an appraiser to estimate the market value of the home and came back with $420,000. That's a $15,000 difference that my lender did not want to put up. Shit.
Turns out I had three options — each of which I tackled immediately, and in this order:
1. Negotiate with the seller
I wasn't able to speak directly with the seller, but worked through the two agents — not sure the man exists at this point, but going on blind faith that he's a fellow human being. Turns out he may very well be, because after a few days, he agreed to lower the buying price to $427,500. That shaved off $7,500 of the deficit I was staring down! Thanks, guy!
2. Revisit the appraisal
After some begging respectful requests, my lender shared the appraisal document. It showed a few curiosities. I called my lender to walk through each, and ask for some clarity.
The appraiser wasn't local to the area and determined that the market wasn't heading up. Maybe, but after trying to buy for the past six-plus months, I've definitely noticed a sharp increase in listing prices, and have been outbid each time.
The appraiser also listed similar homes that were recently sold and based his report on those values. This is incredibly reasonable! But he was comparing units in my exact same neighborhood, that had 300+ fewer square feet, fewer rooms, fewer updates, and somehow higher price by square footage. When I pointed this out to my lender, he agreed there was something screwy there, and promised to go back to the appraisal team to get a more accurate report.
3. Shop around
By sheer dumb luck, the next morning I received a call from another lender I'd considered before moving forward with Quicken Loans. He asked how things were going, and I let him know that Quicken offered a 4.125% rate, exactly what the closing costs were, and what had happened with the appraisal.
He smelled blood in the water and went for it. He told me he could match the closing costs Quicken offered, but at 4% instead, and get a new (local) appraiser in ASAP. He gave me his word, I asked for it in writing.
Edit: Ultimately he couldn't deliver, but it never hurts to ask!
4. Negotiate with the lender
And of course, I still wanted to give Quicken the chance to keep my business. I mentioned before on my blog, but Jonathan at Quicken has been killing it! So, since I had my new loan option in writing, I shared that with him and asked if he could match it. I'm still waiting to hear back on whether he can, but either way, that percentage may be dropping!
Edit: Because the other lender couldn't deliver, that 4% didn't come. However, Quicken was able to deliver a lower monthly PMI payment, which is still a win! On top of that, because they knew I had to bring an extra 7.5K to closing, my closing costs went down in an effort to help ease that blow. Thanks, guys!
*****
So, all in all, my home price went from $435,000 to $427,500, and while my loan stayed at 4.125%, the PMI dropped thanks to the renewed lending competition. All thanks to an appraiser who didn't know the area. It definitely pays to get a second opinion and to ask for help. With the seller's reduced price, I have to bring an extra $7,500 to closing, but thankfully my closing costs have gone down. We can move forward without a hitch. I consider that a win!
This post was originally published on a fledgling blog meant to help the author eliminate anxiety from her life, and to help organize her thoughts.
Image via Pexels