Career Lessons From An Au Pair-Turned-Investment-Banker-Turned-Psychotherapist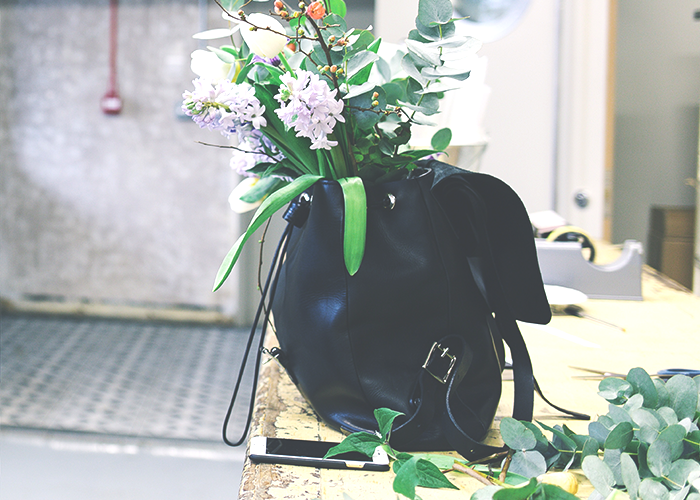 Many mothers tell their children that "anything is possible." But mine actually proved it to me. Anyone who has met my mother will tell you that her energy is infectious. She is the ultimate tour de force, having lived many lives — as an au pair, investment banker, and now a psychotherapist. Her story is one that deserves to be told. In this conversation, she shares what it was like to grow up in poverty in Brazil, how she dealt with sexism in a male-dominated industry, and what she's honestly learned about money, well-being and much more.
Let's start from the beginning. Can you tell us about your childhood and how it shaped who you are? 
I grew up in an impoverished part of São Paulo, Brazil. It was the 1960s, and the country was under military rule. There was no freedom of speech, and the government controlled the media. Although life went on as normal, there was a dark cloud over us all. Until I went to school, I didn't realize I was poor, as poverty was everywhere. After all, my immediate family of six lived in a one-bedroom home, and my brothers and I shared a sofa as a bed.
Brazil in the 1960s and 1970s was a harsh place. For context, slavery only really ended in the early 20th century, and my grandma was a slave taken from Angola. My father was an orphan who grew up sleeping in garages and learned to be a mechanic by trade. And my mother was one of 16 siblings, only eight of whom survived. So, compared to their upbringings, we felt lucky. But while in reality we didn't have much, we shared and cared for each other greatly. Looking back, these were genuine people. There was no pretense, no social or career ladder to climb and nothing to prove. They educated me in their own way, and they loved and accepted me.
Why did you move to England, and how did it feel to move to the other side of the world?
I heard English families were offering au pairing jobs for South American girls. It was an opportunity for a better life, and my instinct said I had to grasp it. So, with the encouragement of my mother, I took out a loan and made it happen. I was the first person in my family to ever leave the city of São Paulo, let alone the country.
England was, to my family and I, a fairytale land. My father would speak about it being this wonderful country which was so full of history. The fact I was going to go there was unfathomable, exciting and overwhelming. But leaving behind my family and the only world I knew was extremely painful. I cried for the entirety of the flight. When I arrived, I was wracked by doubts and insecurity. I cried a lot. I wondered if I had done the right thing, if I would ever properly learn the language, and if I would ever stop feeling like a toddler when I spoke English.
What was it like being an immigrant?
In the 1970s, immigrants like myself were few and far between. It was like arriving on a different planet. I had to start from scratch. While I was still in Brazil, my mother was already writing encouraging letters to me. She knew how lonely I would feel and how difficult adapting to an entirely different culture would be. When I arrived at my new house in London, there was a letter already there for me, and the letters never stopped. They gave me so much courage. It was her support that I kept me going, and I began to enjoy London. I had several au pairing jobs, then, eventually, I decided to live on my own. I made a living as a cleaner and a babysitter. I felt free, dignified, and the master of my own destiny.
Who gave you your first, unexpected break?
While working as a cleaner, I heard that Brazilian companies with offices in London often employed Brazilians to do admin. I saw this as a chance to get a better job. I applied everywhere I could, but was rejected by all of them. I didn't have the education or experience.
My real break came when I got a call from a HR Manager at a Brazilian bank. He said that, although I didn't have the experience for the role full-time, he wanted to see whether I could work in the reception until they found a suitable replacement. I jumped at the chance. I owe a lot to him. He arranged an advance of my salary and pointed me in the direction of the clothes shops. I got the hint and bought myself a formal dress, which I wore every day. After two weeks as a receptionist, I was unexpectedly offered the job full-time. While working in reception, I used my initiative and set up a system where the payment orders for Brazilian customers were executed directly by me. That may sound simple, but it saved the business money, and earned me some respect. After seven years, I left reception and was promoted to the main office.
From then on your career progressed quickly. How did you do it, and what challenges did you face?
I moved to a major American investment bank. After a few years of working hard and proving my abilities, I applied to their managerial program. It was really tough. Alongside my full-time job, I attended various courses and sat for a lot of exams. Being a non-white female without a degree sadly meant I had more to prove to many of my employers. After several excruciating interviews, they offered me a place.
The management program took two years. I mixed with very privileged people, and many had impressive academic backgrounds. I found that everyone — however bright and prosperous — also had insecurities of their own. They helped me with the more academic aspects of the work, and I helped them with the experience and knowledge I'd gained in banking so far.
I progressed by doing, asking, doing, asking. I always tried to do the job role above me. I got to travel the world with my work, and visited some of the world's greatest cities. The lifestyle was like nothing I could have imagined growing up. It was difficult being away from my young children, but I wanted to provide them with security and a life I'd never had. So I signed up for every training course, did every task to the best of my ability, and was always enthusiastic. I was unapologetic about who I was. When I was promoted to a senior position, and my male co-workers weren't, I was gracious, but held my ground. I never lowered myself to colleagues who were resentful or undermining — there's something to be said about killing people with kindness.
Do you have any career advice you can share? 
To be taken seriously at work, it's important you know your stuff. Never stop improving your technical skills, but remember that soft skills are seriously important, too. Network at all levels. Find a mentor you can trust. Be open to help and help others. Always be prepared for your discussions with your boss about your salary and career progression. If you don't know what you want, your boss won't, either.
We spend a lot of time and effort focusing on our careers, but I think it's important to look at yourself more holistically. Success is not just about your title and the money you make. Success is also how well you look after your physical and mental health. Careers often don't last, but if you're cultivating other interests, it's easier to change directions when the time arises. Your well-being is your career.
How did it feel to be made redundant when the crash happened in 2008? 
I felt I had lost my identity a bit. I made huge sacrifices for my job, and being forced to leave behind my corner office and everything I had worked so hard for was disorientating. But I also felt I no longer fitted the profile of the corporation. I was changing and already doing a counseling course in the evenings. I was already searching for something new.
You're now a psychotherapist. How was the process of getting your degree in later life? 
I was the oldest person on my entire course, and felt insecure abut my ability to complete the degree. The assignments were difficult. However, the journey of self-exploration a psychotherapist has to travel is a fascinating one. I learned so much about my conditioning and my prejudices, as well as my qualities. There were very painful moments when parts of myself I had denied for so long started to emerge into my consciousness. It's a subject that never stops evolving, and I love the feeling of being an eternal student.
You've lived an amazing journey so far. What do you know for sure? 
The key to a fulfilled life is equilibrium in work, life and love (in all its forms). If you want to have an interesting existence, curiosity is everything. To this day, I want to learn everything and meet everyone. Age doesn't stop me. As long as you never stop learning, you can never age.
Bianca is a writer sharing honest musings on careers, creativity, money and more. She has interned at Vogue, consulted some of the biggest names in branding and e-commerce and currently leads the copywriting team at TripAdvisor. Follow her via her blog and on Twitter.
Image via Unsplash