Come Hang Out With Lauren And Chelsea In San Diego (!!)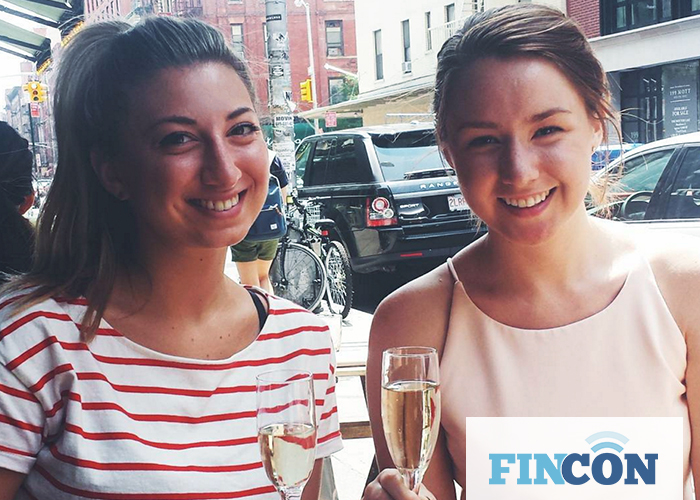 One of the things Lauren and I have been wanting to do for some time but simply haven't because… literally everything else gets in the way, especially with this being The Summer of the Book, has been real-life meetups with TFD readers. Events, workshops, happy hours, and meetups, are definitely going to be a big thing for TFD's 2017, but we're not going to get a chance to do a ton of them at least until this book is finally done, and we can start focusing on something like event planning (which is, in and of itself, a serious job). That being said, we're all about capitalizing on a great opportunity (it's sort of our life mantra), so when we found out that FinCon (the personal finance media conference we're attending in two weeks in San Diego) had an opportunity to host a meetup with our readers, we jumped at the chance.
Long story short, on Wednesday, September 21st starting at 6:30 PM at the Sheraton San Diego Hotel & Marina, we'll be at the Your Money Meetup hosted by FinCon, and want to see you guys there! There will be free drinks & nibbles, some ~titillating~ financial speakers, networking, Q&As, and just a fun chance to hang out and talk about money/the internet/life. And depending on how many of you guys come out, we're looking into having a lil TFD-exclusive after party, where we stop being polite, and start being real.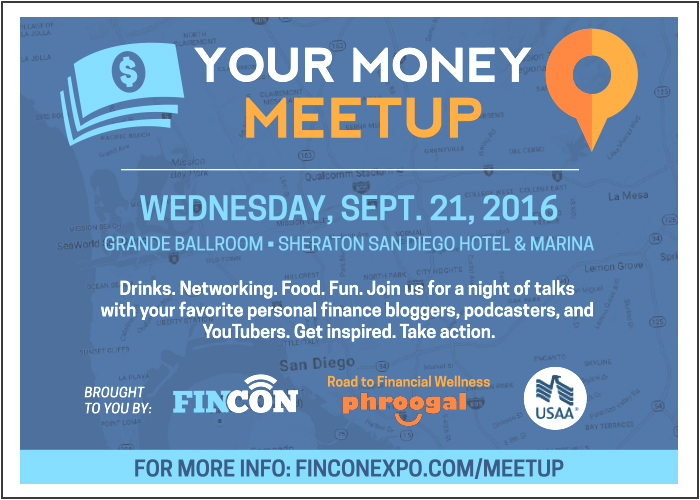 If you're in the San Diego/LA/Southern California area (come on, make the drive!), and want to join, RSVP here (it's free!). Then, send me an email (chelsea@thefinancialdiet.com) letting me know you/however many people are coming, so we can get a head count and plan some fun extras for you guys!
Can't wait to see you guys there, and to live, laugh, and love in the great state of California over some free drinks, which we all know are the best drinks.
Yay!