Confession: I'm A #1 Bestselling Author… And A Nanny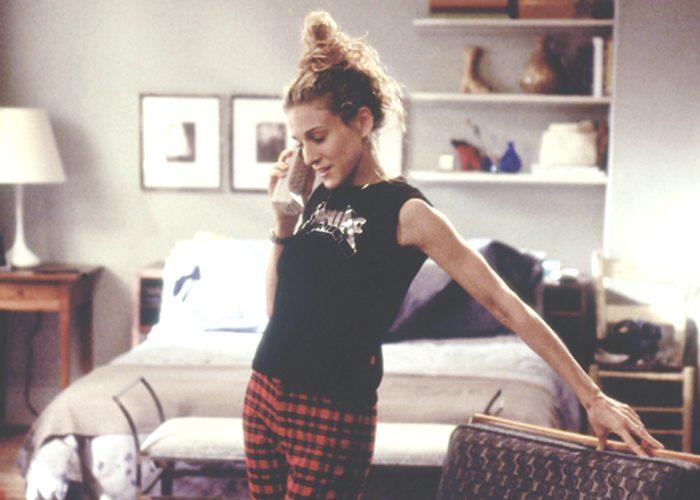 Last month, my first book was published in the U.K.. It's a memoir
, called Becoming: Sex, Second Chances, and Figuring Out Who the Hell I Am, and immediately became a number-one bestseller in its category on Amazon, where it stayed for a handful of weeks and intermittently pops back to. I was asked to write articles about it for national newspapers, tabloids, and magazines, where my words about the book featured alongside oversized headshots of me looking my most airbrushed and author-like. The more salacious aspects of the book went viral on news sites across the world, in twenty different languages, George Takei talked about me to his ten million followers on Facebook, and James Cordon gave the book a mention on The Late Late Show. A TV company from Paris, Artes, filmed for four million viewers at my book party for a documentary. To further boast (and my boasting has a point, I promise), two weeks after publication, I was flown out to the Loire Valley by a drinks company, have been asked to do brand collaborations with expensive handbag companies and fancy lingerie firms, and took meetings at Soho House with film producers interested in buying the movie rights, too.
So far, so dreamy — right? My highlight reel is pretty impressive.
Except, the reality is not nearly as glamorous. Because, in-between fifteen radio interviews at the BBC and outfit changes for another photoshoot, I nanny somebody else's children. For an hourly rate I get up at 6 A.M. every day and feed three kids under 11 their breakfast, fix their hair and make their lunch, and take them via public transport to two different schools in inner-city London. By 9 A.M., I hop-foot it to wherever I need to be — a meeting, a café with wifi to meet a deadline, a studio or member's club for meetings or, because I also have depression and anxiety, sometimes even just back to bed. Then, by 3 P.M., I make my way back to both schools to pick the kids up, feed them a snack, do some homework and then take them to swim squad. By evening, I either try to have a social life, or carry on working.
The book was bought last autumn by one of the "Big Four" publishers, Hodder & Stoughton, in a pre-emptive deal. That means I was offered a smidge more money than they'd normally pay, because they really wanted to buy me — but I had to say yes or no within 24 hours. It was a whirlwind publishing process that saw me go from unknown to published within a very short nine months. I was writing full-time when we made the deal, but quickly realized that it was creatively and mentally unsustainable for me to write articles or copy daily, and a long-form book. I had to choose where to spend my energy — so I chose the book, and figured I'd make up the difference in my monthly take-home pay however I needed to. I couldn't afford to be proud about it. I didn't care about "keeping up appearances" with a fancy media gig that made somebody else's bottom line grow and looked good on my Twitter bio. I needed a job that let my brain breathe, that exercised different head muscles than my writing does. I adore kids, and have taught English as a Foreign Language across the world for years, so when I saw an ad on Gumtree for a local part-time nanny (and met the kids to establish that they were, in fact, smart and engaged and engaging) I knew that was the gig for me. At least for now.
I couldn't afford to live off just the book advance. My (incredible) agent negotiated a handsome offer, so I was essentially paid to finish my manuscript. But that advance comes in four parts: on signing the contract, on acceptance of the final draft, on the day of hardback publication, and on the day of paperback publication — which for me is early 2017. That means, then, my cheque is spread out over almost eighteen months, which is a long time to make cash stretch, and what's more, 15% of it goes to that incredible agent, too. What seemed like a huge number in the first instance quickly dwindles once you factor all of this in. I can't even bring myself to work out what my hourly rate is for book writing. It's certainly not as much as nannying.
We negotiated great royalty percentages on each book we sell, but first I have to sell enough books to "pay off" the advance I was given. Sales are healthy, but it will be a long time before I start receiving royalty checks. What happens next is that we could sell the book to foreign territories — maybe an American publisher will buy it, or France will translate it for their audience. That is my best-case scenario for making some better money: that I get paid several times over for something that already exists. However, what I think is probably more realistic is that I will keep writing new books for my established UK audience, and sell translations once my profile is bigger. Which means pressing on with writing the proposal for my second book and selling that, through much the same process as I already have done, whilst continuing to side-hustle. Continuing to nanny. Continuing to make this work in a way that makes me feel good, even if that means being a thirty-year old author with a second (and third, with the extra promo articles I've penned) source of income.
The great thing about books is that the UK publishing industry very much gives them room to grow. With music albums and box office movies, if you don't chart in the first week you're considered a flop. But, with books, the expectation is that you'll sell a few to begin with, and those happy readers will tell their friends. Then, those friends will tell their friends. There's a heavy element of word-of-mouth, of grass-roots swelling, and so it's a real lesson in patience, watching the book spread. I try to remember the Chinese bamboo framers, who water bamboo growing underground for up to seven years before suddenly it sprouts up at an alarming rate. If part of me thought getting published was the finish line, what I've learned since my book being out there is that this is just the beginning. I'm still watering at stuff I can't even see yet.
Of course one day I'd love to be writing nothing but books, for enough money to live comfortably and well, but if that doesn't happen I'm in no way less successful now. I have a book! With my name on it! One that is good and I am proud of! And I truly believe my writing is better because of the room I give it to be the only "creative" part of my income. By having a secondary job that gets me out in the real world, into the community and interacting with a demographic I never touched in other jobs, I have more to say. I'm a more interesting person, and a more interesting writer, because of it. I'm not embarrassed to nanny, because of how it feeds me. I'm proud to be mature enough to own that. It's all parts of a bigger, richer, whole.
It's easy to presume that anybody we see online with a certain "profile" must have a certain income, made in a certain way, but trust me when I say: they probably don't. The way people make their money in creative industries is diverse, a hustle, and I know how easy it would be for me to be deceptive about how I pay my rent, simply by omitting the "nanny" part of any social media I upload. I have zero doubt there are a million "creatives" out there doing exactly what I am, but not publicizing it. That's their prerogative — we tell people what we want tell people. But, I write this to say to you: don't be jealous of these people. Don't be jealous of me. Be careful how you believe people make their money, or what their situation is, because even the pre-emptive-deal, "Big Four" published, great-press-and-lots-of-online-chatter authors of us aren't actually making that much money at all.
Image via HBO