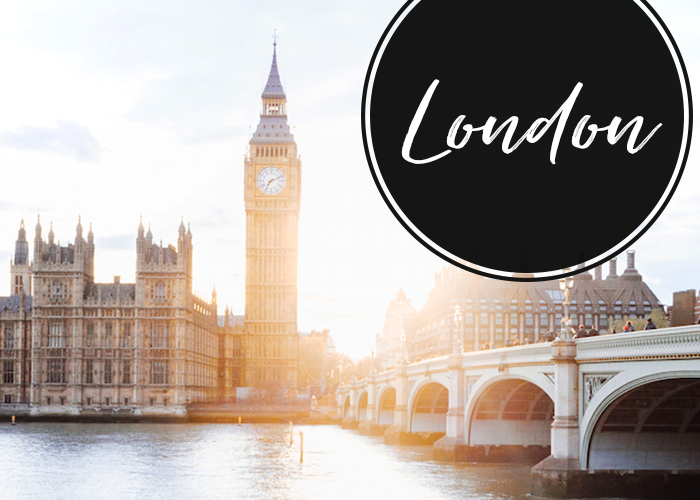 To see all of the posts in the Design Your Life series, click here!
Yes, LONDON! The two entries in this series so far have been people-specific, but from the beginning, we always imagined this series spanning places, seasons, movies, and everything in between. I was so excited to put this one together, and even though I realize I'm an American and see London and the UK through my own lens of experience, this is meant to be an overview that captures the essence and feel of a place from my point of view. From eating British foods, to traveling to culturally significant places, there are endless things to do and see in London. And, there's no better time to explore it as a Design Your Life entry than when the weather starts to change and turn cold. Hooray! But first, a little bit of my own background and experience with the city!
Ever since I was a teenager, I felt inexplicably drawn to the city of London and to the larger UK. Maybe it had to do with the fact that I knew so many people who traveled there, and the prospect of ever going "across the pond" to see a place that seemed so culturally interesting and diverse, with fancy old historical buildings, world-renowned literature, and a royal family, always piqued my interest. And let's not forget the fact that I, like millions of others, was a die-hard Harry Potter fan from a very young age, and the idea of traveling to the country that housed the fictitious world of Harry Potter — of Hogwarts, Diagon Alley, and magic — was enough to turn any kid's head. Then, in 2009, I got the chance to travel and live in London for a semester for study abroad in college. I had traveled to London twice before that on vacation with my family, but being there on my own for an extended period of time felt life-changing. I was totally on my own for the first time ever, able to drink legally, explore the city to my heart's content — it was a massive dose of freedom, and I happened to be in one of the most exciting cities in the world. I planned a bunch of weekend trips around the country to make sure I packed in as much as I could, and the memories I have of that semester will last a lifetime. Then in 2015, Joe and I got engaged in London, and we created even more happy memories there. (However, we did stay in an Airbnb that we later discovered had bed bugs, so it was a pretty horrifying end to an otherwise incredible holiday.)
Anyway, I've always been fascinated by the city of London and its rich history and interesting people, and even though I'm older and have traveled a fair amount, I still look to it as a source of inspiration (and perhaps a place I'll one day get to live again, if not for at least a little while!). So, without further ado, take a look through this week's entry.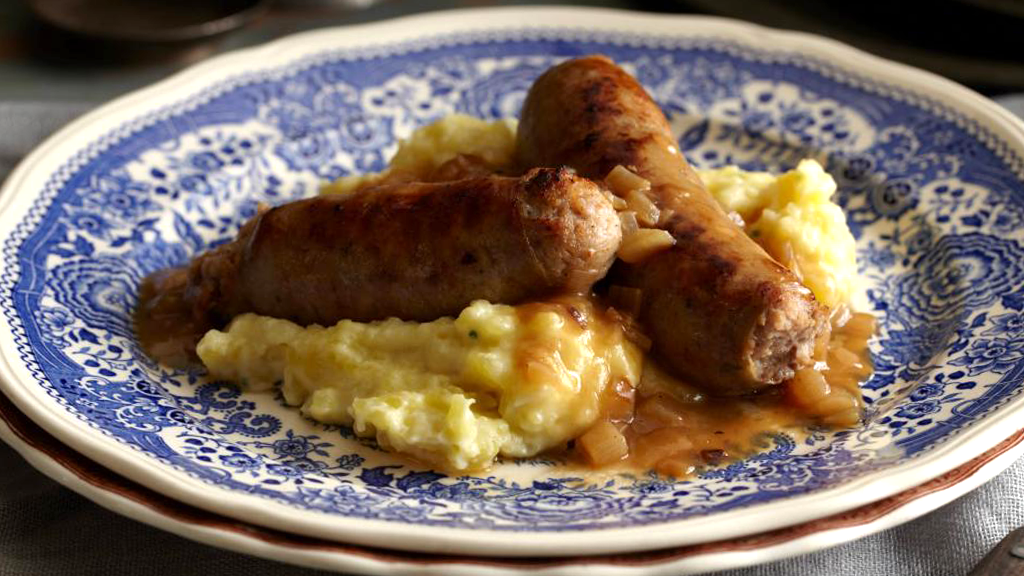 Image via
Heeelllll yeah, bangers and mash. The first time I ever had this dish was when I was sitting in a British pub at the age of 19 and randomly ordered it off the menu because it was somehow the cheapest thing. When it came out, I was pleasantly surprised (since I frankly had no idea what I ordered), and WOW was it good. It's a classic British meal that's hearty enough for a cold winter night, and an easy enough dish to recreate at home. There are a ton of recipes online, and while I am by no means an expert when it comes to knowing all the varieties, I do trust this BBC recipe for the dish. And to wash it all down, you could go with a simple pint of beer or a crisp cider, or go fancier and whip up a classic British cocktail like a Pimm's cup.
Of course, no "to eat" section would be complete without dessert. Thanks to The Great British Baking Show (which I'll talk more about later), I've been made aware of endless classic desserts like Eton Mess, custard tarts, chocolate digestive fridge cakes, etc. Sticky toffee pudding is a favorite of mine, and just looking at the photo below makes my mouth water. Cheers to that!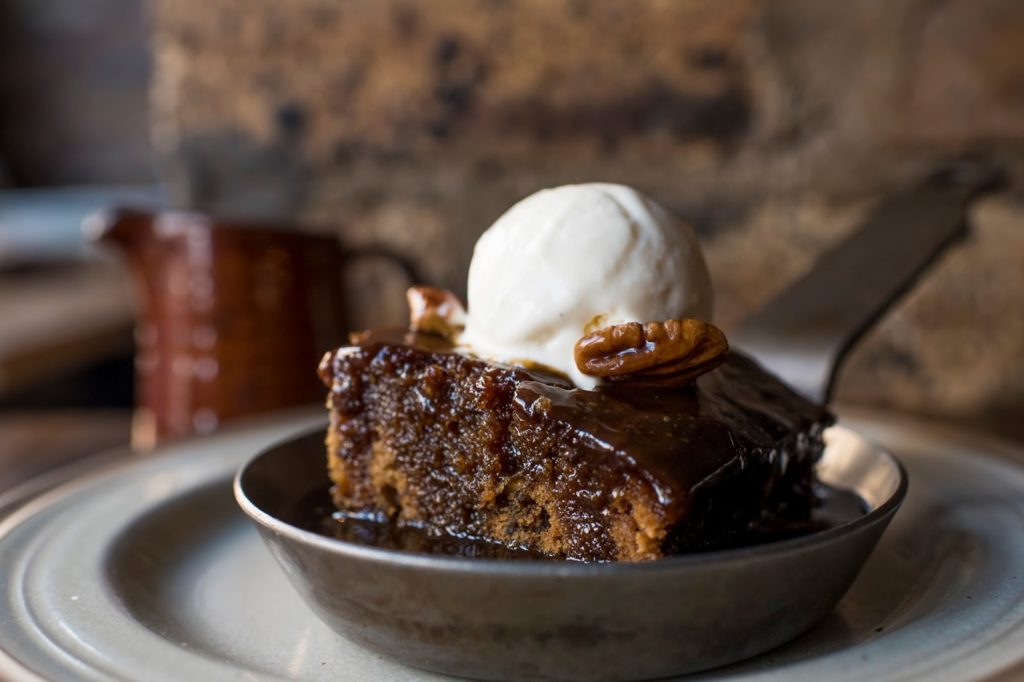 Photo via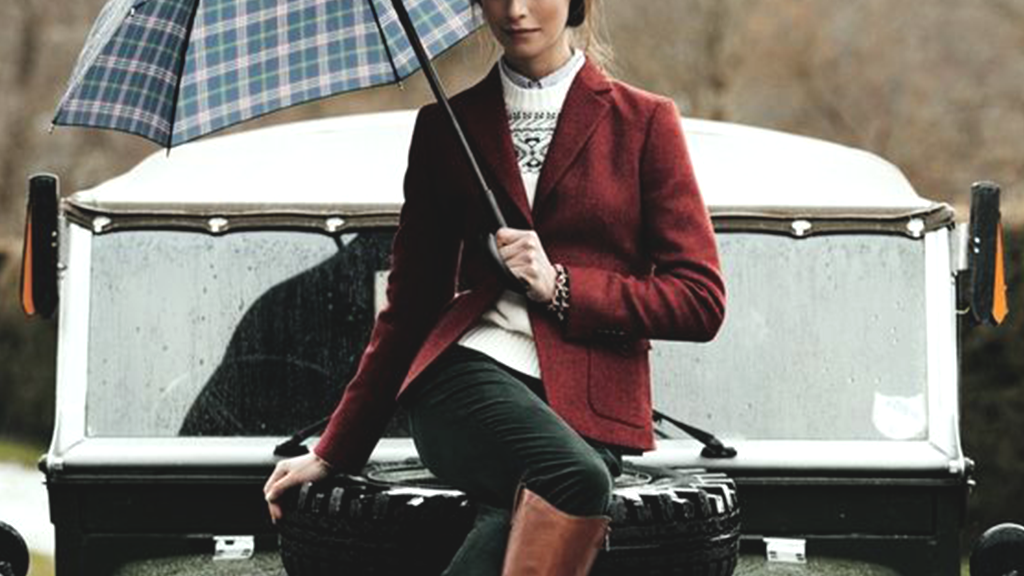 Image via
The stereotype that it rains a lot in London is more or less accurate. During my time spent there, a lot of days were overcast and cloudy (which I personally love), and the rain came and went quickly, but often. I actually am of the mind that there's no such thing as "bad" weather, just incorrect and inappropriate clothing for the weather. Rain, snow, sleet — it's all manageable when you're in the right gear, like a proper raincoat, boots, and an umbrella paired with cozy sweaters and well-made jeans. Inspire your own closet with these British staples by having smart and sensible clothes. You can't go wrong with a chic raincoat like this lightweight waterproof rain jacket
, which comes in a ton of rich colors.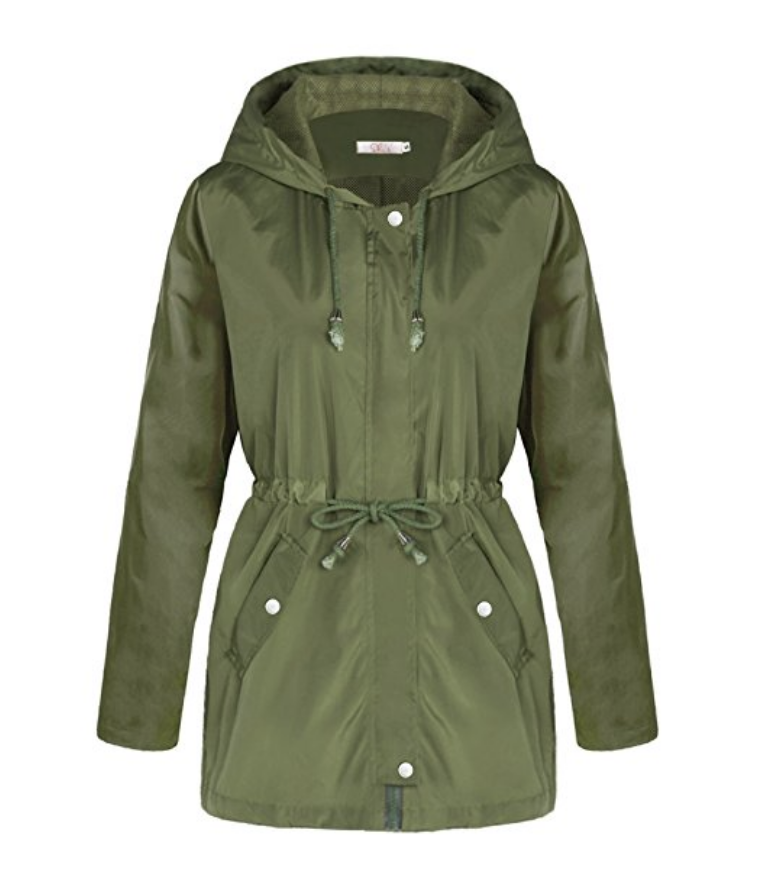 There's nothing like a classic red umbrella to protect yourself from the rain, and a solid choice is this nearly five-star rated one that's travel size, compact, and easy to carry: Repel Windproof Travel Umbrella with Teflon Coating. Finally, you need high-quality, durable footwear that will last you through a couple of rainy seasons, and in my mind, they're worth investing in. Sure, you could spring for the classic Hunter boot brand, which is amazing but costs $$$. Or, you could snag these SAGUARO Women's Tall Flat Festival Wellies Wellington Rain Boots
 for a fraction of the price. WIN!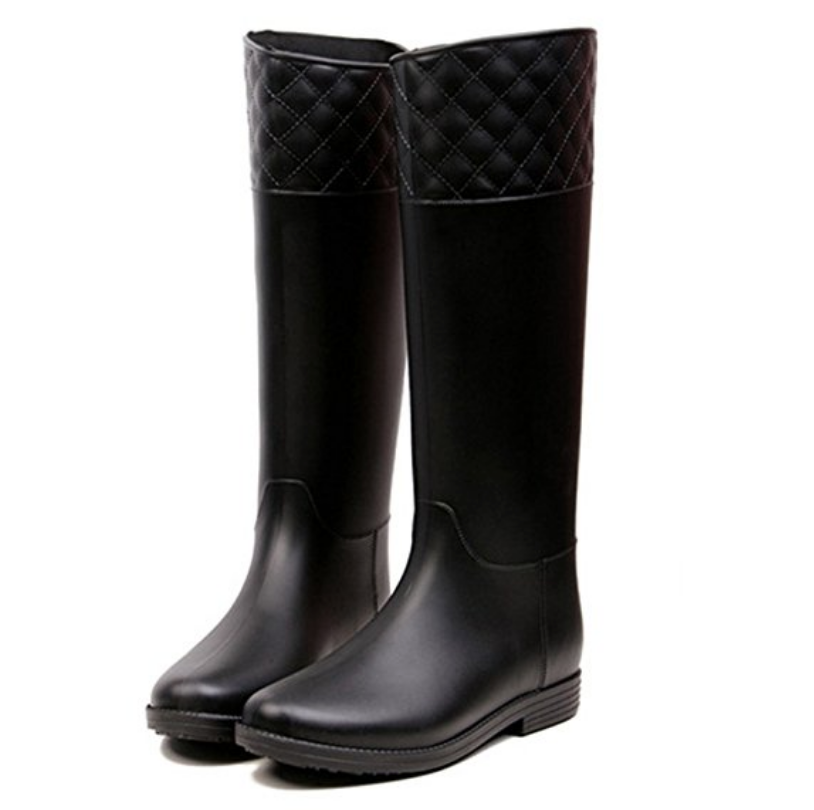 These have a lovely Wellington shape, and the slim fit would pair nicely with a variety of bottoms. Finally, when the weather turns cold, any self-respecting Brit knows you have to be prepared with clothes that keep you warm — whether you're up in the blustery Northern Lake District or ducking in between buildings in London's financial district, keep yourself protected from the bitter cold. An oversized plaid scarf shawl
+ cowl neck sweater will surely do the trick.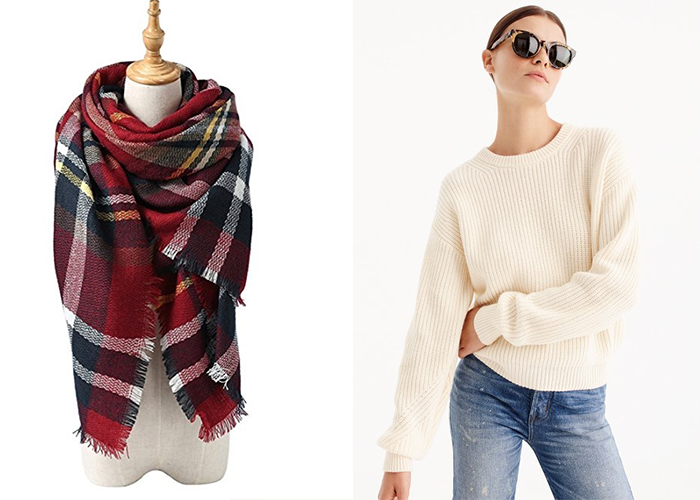 Once you've successfully dodged the cold, treat yourself to a job well done by popping into your local pub or bar and enjoy a pint by the fire. Ahhhh, what a dream.
And, on the complete other side of spectrum, if you're more into the fancy, high-street and designer fashion worn by the British royal family, there are endless style blogs dedicated to all things Kate Middleton (who's worth a mention because my god that woman always looks hella chic) and her classic British style.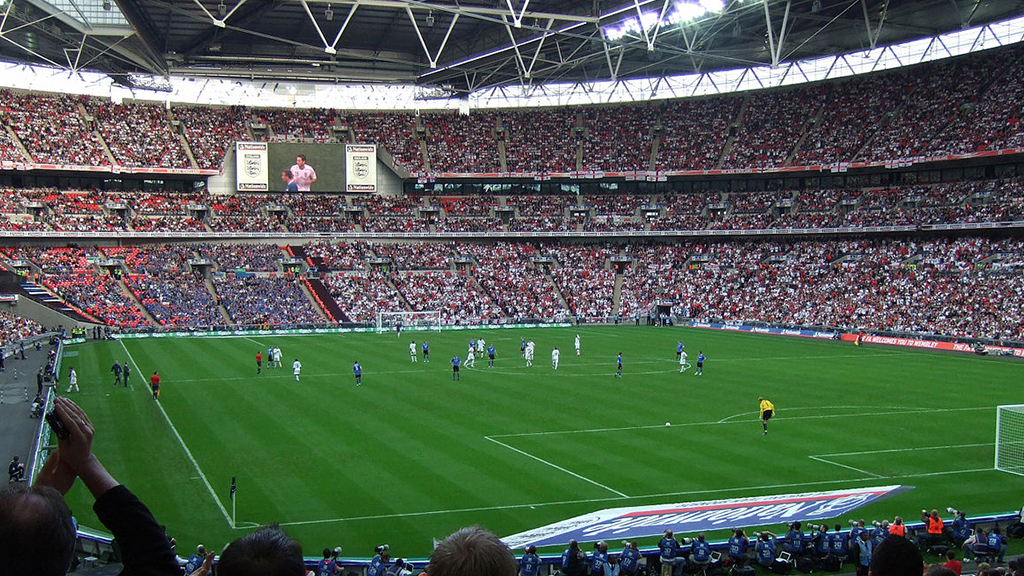 Image via
Football (AKA soccer) is one of the most popular sports England. And, as someone who's not really that into sports, I have to say I enjoy watching a good match every once in a while. There's obviously a lot more to English football that I, in my extremely limited experience, cannot speak to. But here are a couple basic facts you should be made aware of:
England was the first country where the game was developed and codified.
The modern global game of Football was first codified in 1863 in London.
The impetus for this was to unify English public school and university football games.
Football is the most popular sport in the world, and over one billion fans watch World Cup Football on television.
You can also read up on some more "crazy" premier league facts here, and more about the way the leagues work here. There are plenty of places to head to watch a good game of English football — in NYC there are a bunch of bars that show games regularly. You can also follow the schedule for games here, so you'll know when to plan your next English football-themed dinner party.
And, if football isn't your thing, there's always tennis! Hello, Wimbledon.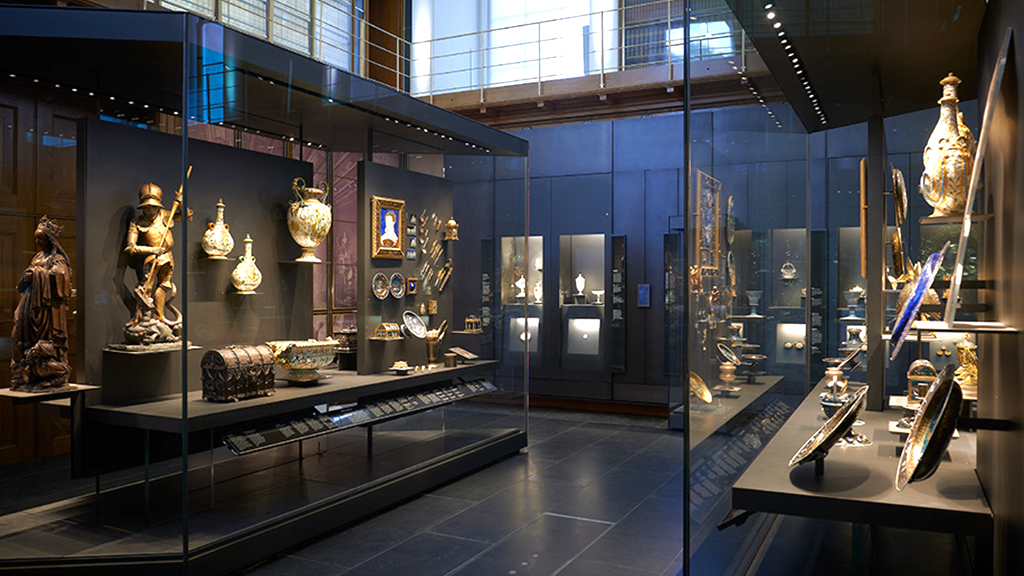 Image via
One of the things that excited me most when I studied abroad was the prospect of taking all intensive British-centric classes like modern British theatre, the work of Shakespeare, a history of London course, and one on the history of Feminism in the UK. (In them, I did as well as one can do as a heavily distracted college student on their own for the first time, and exploring a brand-new city, which is to say….just okay.) Ever since I left, I've tried to find ways to learn about the city and continue learning about British culture. Below are a few ways I do that back home in the states and how anyone can start experiencing a taste of British culture for themselves.
The British Museum (online)
The British Museum was founded in 1753, and it was the first national public museum in the world. While studying in London, I had the great fortune of visiting the British Museum and seeing exhibits IRL. (The ancient Egyptian room was beyond incredible and always a favorite of mine.) But, you don't necessarily have to be in London to experience it. The museum has a robust and extensive online collection that you can browse through from the comfort of your own home. They have nearly 2.5 million records online, so you can research to your heart's content. Pretty incredible stuff!
In Our Time podcast.
Joe introduced me to this podcast, put on by BBC 4 and hosted by Melvyn Bragg. While the podcast itself explores wide-ranging topics from ethics to history and politics, it's definitely infused with a British influence and sensibility. They have a few UK-specific series within the podcast, my favorite among them being The Matter of The North where Melvyn "explores the pivotal role of England's north in the shaping of modern Britain." A dense but amazing podcast which is definitely worth a listen!
Zadie Smith novels.
Of course, there are a ton of classic British literature recommendations that you've undoubtedly heard of (Shakespeare, Tolkien, the Brontës, etc.), which doesn't need repeating here. I'm interested in reading work of a contemporary British author, and Zadie Smith is an expert craftsman when it comes to chronicling what it means (and looks like) to grow up in modern-day London. A few of her novels are set there, including her debut White Teeth
. Also, NW
(<– the postcode referring to Northwest London) and Swing Time
. As one Guardian article put it,
Smith has carved out a reputation as modern London's finest chronicler. Her fourth novel, NW, a smart, spiky look at whether you can ever truly escape the past that defines you, cemented that reputation…

All three books depict a world that's recognisably 21st-century London: diverse, vivid, at times cacophonous, stuffed full of dreams and aspirations, of fear and friction, where the houses of the wealthy abut the estates of the poor and tension simmers beneath the humour.
These are incredible books that are so worth reading, and will surely give you rich and relevant insight into how the city of London has changed in recent years, as they did for me.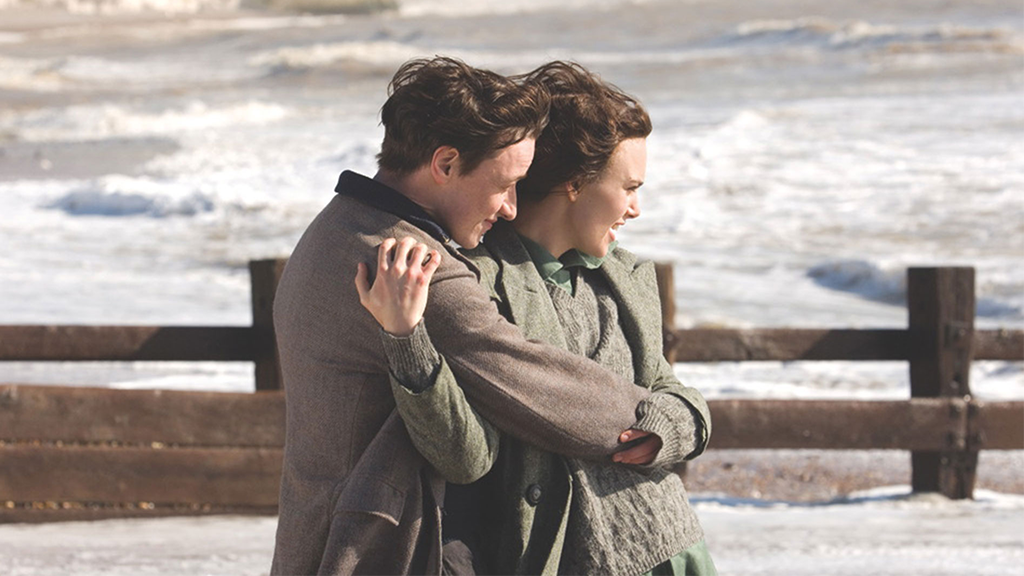 Image via
My god, I feel like I could include limitless entries on this list of things to watch, but I'm going to control myself. Should I reveal how many times I've watched Atonement, or how many solo winter nights on my own I've put on Jane Eyre and eaten an entire bowl of popcorn while doing a face mask??? Or ended the night with an episode of Downtown Abbey while I organized my art supplies?? Eh, better protect my pride and not. The visuals of the English countryside blooming in spring, or snow falling on old romantic-looking buildings, or lovers walking hand-in-hand on a college campus in some lavish period piece are MORE than enough to make me swoon. If you want to bring a piece of British inspiration to your own home, there's nothing that gets the job done quite like a movie or TV show. Here are a few great recommendations from period pieces and dramas to thrilling crime mysteries. Check them out!
See you back here next week!