Entertaining / Style & Decor
Design Your Life: Pinterest-Perfect Autumn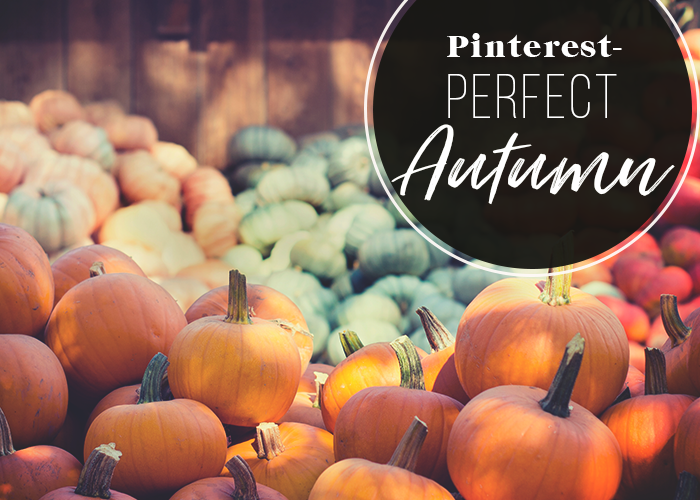 To see all of the posts in the Design Your Life series, click here!
Welcome to this week's Design Your Life installment! The TFD team brainstormed and couldn't resist adding a specifically fall-themed one to the list, so here it is! Fall is by far my favorite season. There's so much excitement on the horizon with the holidays so close, it's the perfect temperature to wear my favorite clothes, and the colder weather lets me spend more time indoors working on projects and reading books. Overall, it's just one giant excuse to drink seasonal beverages like hard cider cocktails, spiced teas, and of course, red wine.
I've always felt more productive in the fall, and perhaps it has something to do with the whole "back to school" mentality. It feels like a good time of year to check in on myself and my surroundings. The rush of the summer is over, when I'm barely home because I'm spending as much time outside as possible, and I'm able to settle in, take stock of my home, my clothes, and my life in general. The end of the year is also only a few months away. I like to write down a list of the things I want to accomplish before the year's out, so I can feel like I'm closing it on a good note. And, when I think of what the fall season looks and feels like, I inevitably go to Pinterest to visualize all the things I want to do and decorate, wear and see. It always felt like that platform was made for this season — but that could just be me!
Without further ado, let's embark on all the different ways you can bring whatever vision of what a "perfect" autumn season looks like in your mind, and turn it into a reality. Here's a bit of mine — take a look!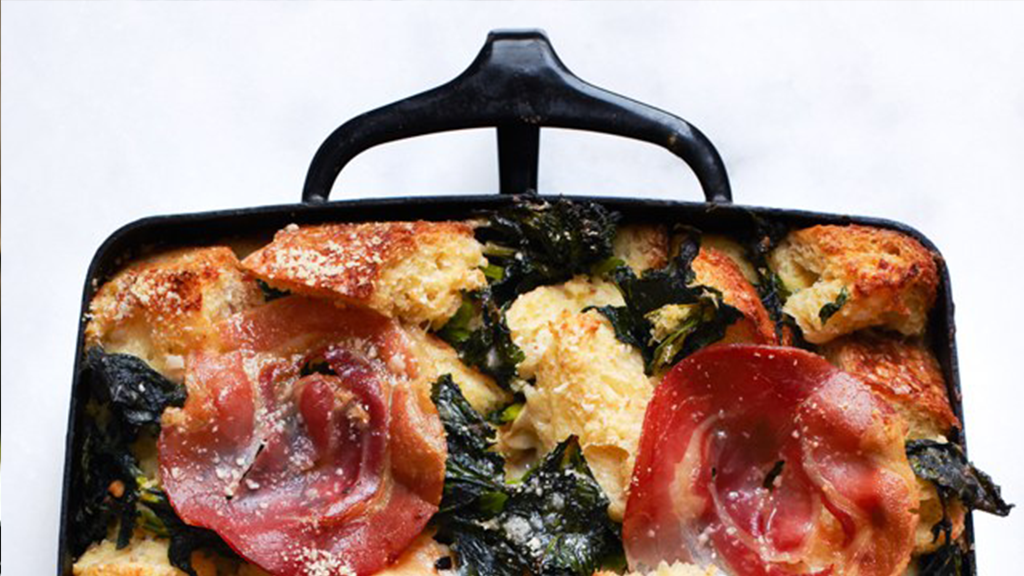 Photo via
Is there any shortage of insanely delicious foods to eat come autumn? Yes, summer does have its bright, fresh produce that makes my mouth water, but I find hearty, cold weather foods so insanely comforting that I'd opt for them anytime. Last year, I remember going a little nuts with pumpkin (being #basic) and whipping up everything from Pumpkin Turkey Chili to Pumpkin Butter and Risotto. This year, I think I'm going to broaden my horizons to more interesting and diverse soups, stews, and dishes. Here are a few I'm going to try out!
Omg, my mouth is completely watering after putting that list together. And don't worry, I didn't forget about the sweet stuff! The hallmark of any Pinterest-perfect autumn is the fancy desserts. Might I suggest these fun pumpkin patch brownies, this breakfast spice loaf cake, this chocolate and pear tart, and these warm apple pie pockets? SERIOUS YUM.
Finally, there are a few distinct wines that pair really well with this type of food. From this article on Wine Spectator, "Dr. Vinny" suggests a few different styles you should keep an eye out for:
For reds, Syrah- and Grenache-based wines and Pinot Noirs strike me as autumnal, and of course, so does Beaujolais. These reds are light- to medium-bodied and have a range of spicy flavors that I believe will pair well with autumn fare. Similarly, with whites, I'd suggest Viognier, Roussanne or Chardonnay. And the most versatile year-round wine of all? Champagne and other sparkling wines.
As if I needed another reason to indulge in a glass of pinot noir while reading a book — it's an excuse to celebrate the season, right?!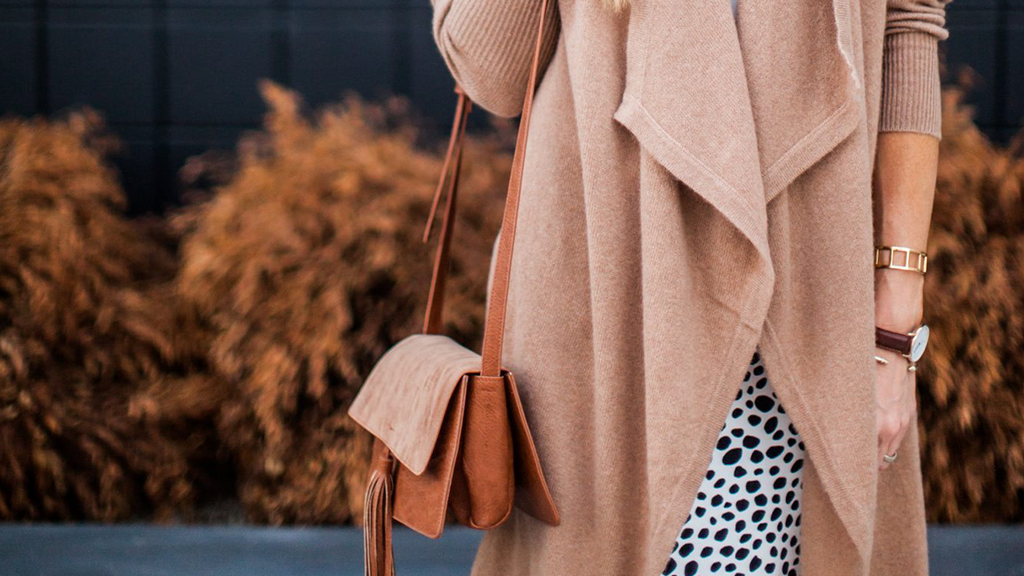 Image via
I love that autumn gives you the chance to layer clothes in ways that you can't when it's warm out. The picture above combines so many things that I love about fall fashion: bold prints, warm earth-tone colors and cozy knits, brown leather bags, etc. There's so much to love! (There's actually a tutorial to make the skirt in the outfit above, which you can check out here.)
However, I often feel a little overwhelmed when I go on Pinterest to find outfit inspiration because it can make me feel unhappy with my own clothes. I see so many things I want that, afterward, I want to go into the bedroom closet and set my wardrobe on fire. And that's not a good way to feel! I have to remind myself to appreciate what I have and work with the pieces I love most to create new and different outfit combinations. It's all about seeing what you have in a new light and buying select items to enhance what you have. For example, I noticed that I had a lot of tops, but a limited number of bottoms to choose from. So, I went out and bought myself this functional-yet-very-stylish skirt: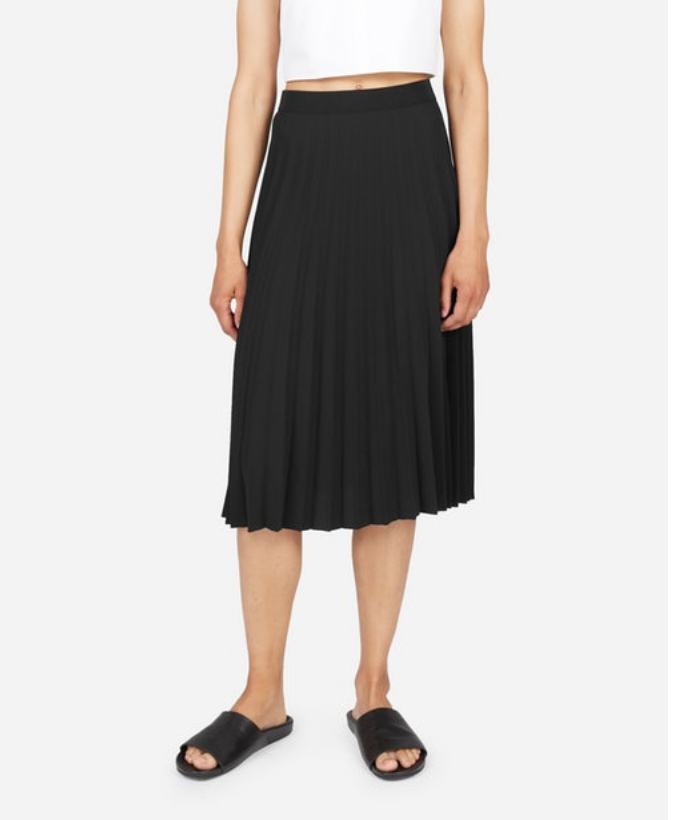 It's made of gorgeous material and can be dressed up or down. I've worn mine with heels and wedge booties, with cropped shirts and tucked-in tank tops — it really is a versatile piece of clothing that I carefully considered before purchasing for fall. Just because we're entering into the cold-weather season doesn't mean you need to drop $$$ on clothes. Instead of combing through your wardrobe to toss out everything you don't like anymore, first think about how you can use those items in a new way. For example, this layered, multiple coat look is stylish as hell, and I definitely have like, two out of the three items shown.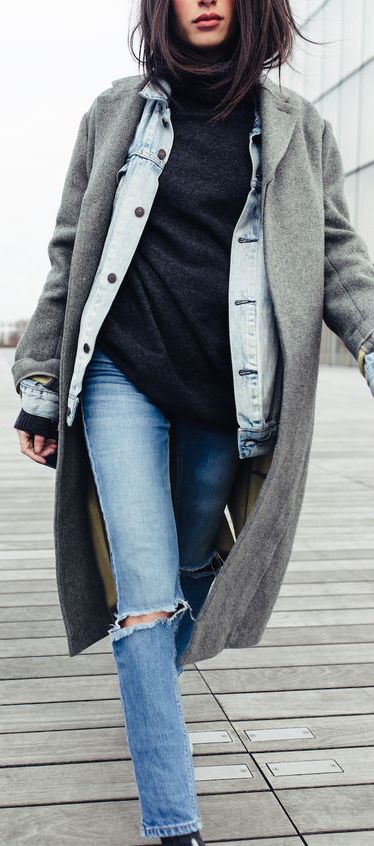 Image via
Or perhaps bring a simple dress to life by layering a button down shirt underneath it to give it some autumn-season legs!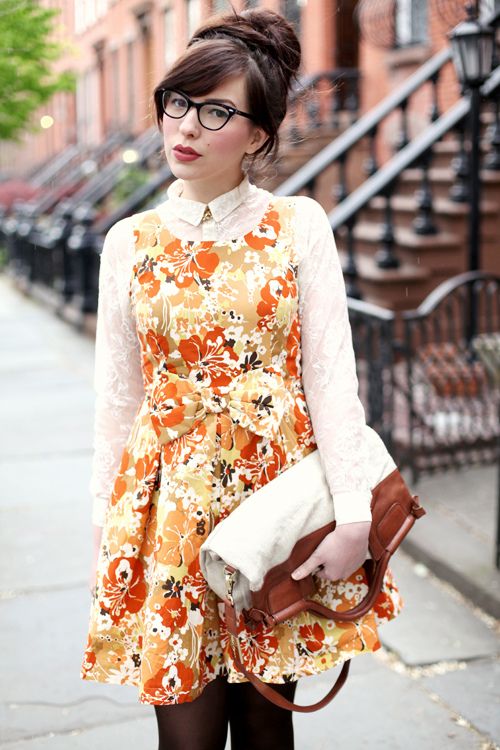 Image via
See — endless possibilities! Of course, you can't go wrong with oversized sweaters and classic tartan shawl wraps. And, as someone who really doesn't consider herself "in the know" when it comes to fashion (or even shopping for clothes for that matter), there are tons of really great articles online where you can get tips for layering clothes and examples of outfits that work well to inspire your own endeavors.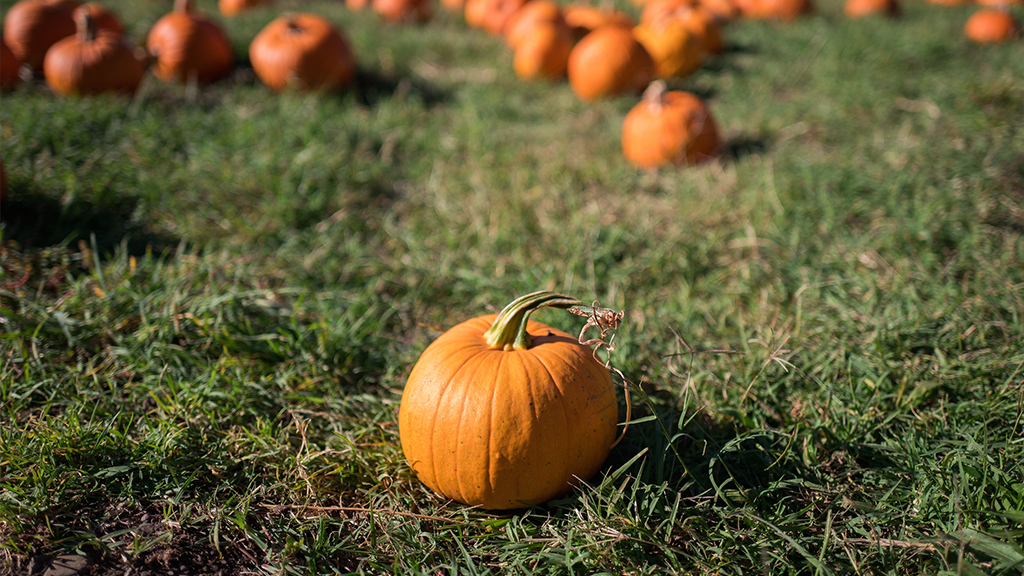 Image via
If there's any season or event more primed for a deep-dive into the land of Pinterest, it's fall and autumn. There's an unlimited number of festive party ideas for food, decorations, and drinks, and you could plan something exquisite down to the very last detail. For example, look at this absolutely adorable fall-themed party I stumbled upon while searching: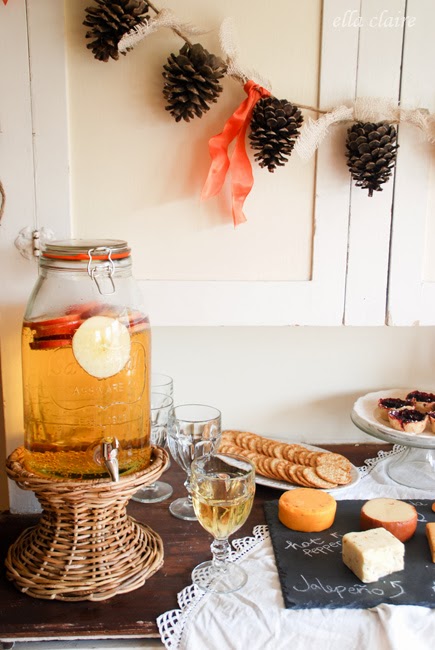 Image via
The freaking pine cone banner strung up, the goblet drinking glasses, cheese board, and sparkling apple cider sitting in a giant jar. Heaven. Hosting friends over for a fall "harvest" party would be an ideal way to spend a weekend with those closest to you. Involve friends to help plan decorations, make food, and set up, and you can easily throw one on a budget. Check out these useful articles to help plan a fun (yet simple and smooth) one:
And, if party planning isn't your thing, might I suggest a few fun activities that are a slower speed but just as enjoyable!
Apple or pumpkin picking + paired with a picnic lunch you can enjoy on a patch of grass in the orchard
A visit to a local brewery or cidery
A "welcome to fall"-themed brunch, where you serve pumpkin pancakes and apple cider mimosas
A drive through the countryside to find a hayride and a stop inside a local coffee shop for a special seasonal beverage
Just a few ideas to help enjoy the season to the fullest. Don't forget the apple cider donuts! (<– they're a requisite when enjoying any fall activity, didn't you know?)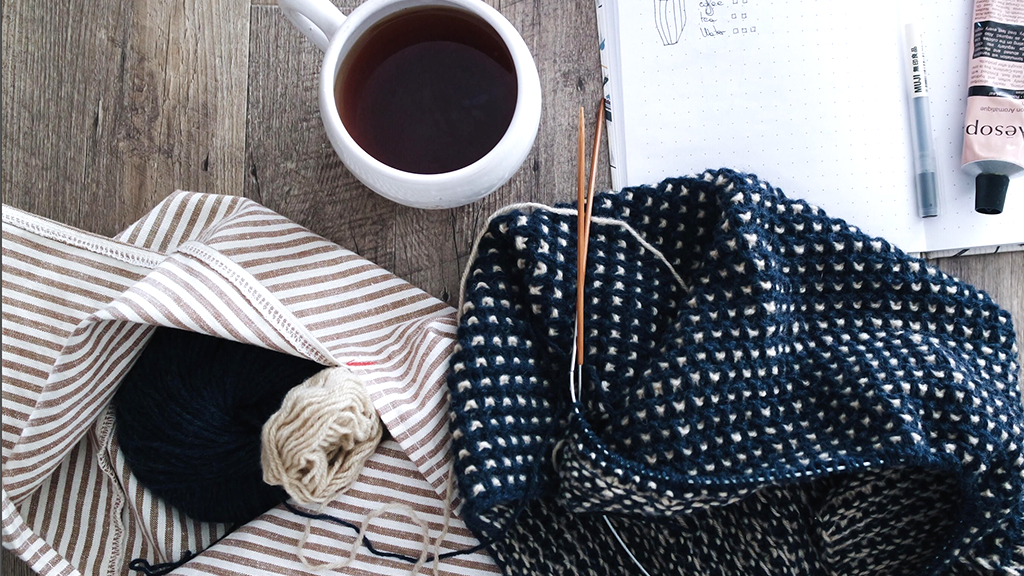 Image via
The weather is getting colder, and you could learn to knit a chunky scarf for yourself to fully embrace it. Not only would you be saving money, because you wouldn't be buying an overpriced one at a store, you would also be learning a seriously useful skill. I've read about the many benefits of knitting. The author of this New York Times article points out a very good point saying, "Unlike meditation, craft activities result in tangible and often useful products that can enhance self-esteem." Amen to that. Obviously, I like a good yoga class to center myself and de-stress/meditate, but it's nice to also do activities I find soothing and that produce something tangible.
If you're interested in learning how to knit, there are a few really great places to start. You can watch videos on YouTube and Skillshare, which start from the very basics and work up to more advanced techniques. I have to say, when I see people knitting on the subway, looking calm as hell in the middle of the rush-hour commute, I feel a tinge of envy. If only I had something so engrossing so as to distract me from my less-than-ideal environment.
If knitting isn't tempting for you, might I suggest renting a camera and dabbling in photography? The autumn season provides plenty of insanely-picturesque moments around us — The foliage! Those colors! It could be a perfect time to learn how to work with a camera and become more experienced with light, color, landscapes, and photographing nature. It's always been a hobby I wanted to devote time to, and it seems really relaxing. If you're looking for a new skill to learn and show off — give it a go! Your Instagram will thank you! =)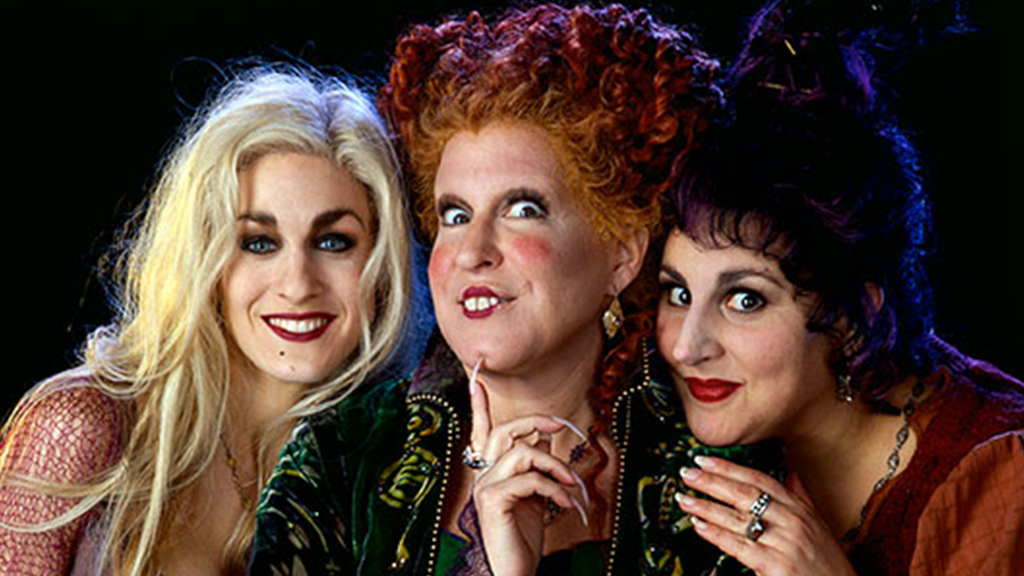 Image via
Before I begin, can we all take a second to appreciate how truly stunning Sarah Jessica Parker manages to look done up as a sPoOkY witch wearing more eyebrow pencil than anyone ever should during the course of their lifetime? Anyway, moving on. You guys don't know how into fall and Halloween-themed movies I am. When the season is upon us, there's truly NOTHING I want to do more at the end of a long day than make dinner and watch a good movie. And, there's no shortage of great ones that are perfect to enjoy during this season. Here are a few of my favorite you should definitely check out.
That's it for this week's Design Your Life — hope this makes you feel inspired and ready to tackle this season to the fullest! I'll see you back here next week =)