Design Your Life: Food Blogger Edition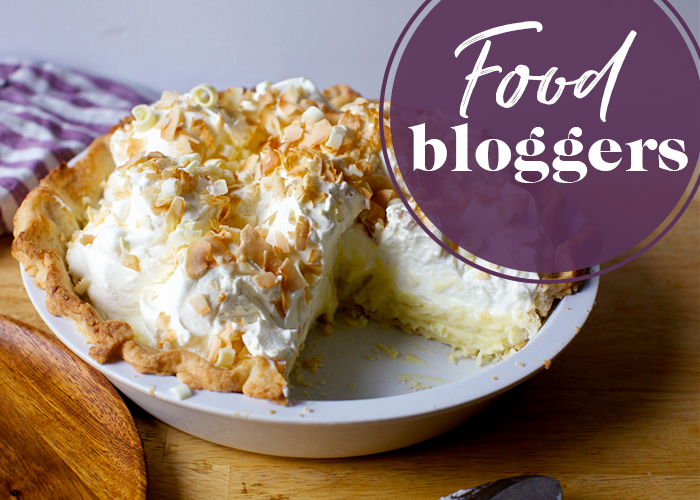 Image via Smitten Kitchen
To see all of the posts in the Design Your Life series, click here!
Howdy everyone! Are you ready for this installment of Design Your Life: FOOD BLOGGERS?! Gah, I could go on and on about the love I have for food bloggers — everyday people turning their culinary pursuits in the kitchen into a serious work of art for all the world on the internet to read. I could sing their praises endlessly, for documenting, meticulously recipe tasting, photographing, styling, and presenting their work in such a visually beautiful way. The work that goes into keeping up a food blog cannot be overstated (the lighting alone is an entire #process), and I both admire and respect the people behind the various food blogs I've come to know and love for doing what they do day-in and day-out. Of course, some food bloggers go over the top with painful levels of food styling, which is just not tenable for any real-life home cook, and 1,500-word intros when all you need is a three-ingredient Americano cocktail recipe, lol. But there are truly some gems out there which have helped me — and countless other people — approach cooking in an entirely new way.
I can say that for me it started when I began reading Joy The Baker (who began her blog back in 2008), when I was a junior in college. I finally had a sweet dorm kitchen that I was hell-bent on making the most use out of since the food hall on campus left much to be desired. Joy's voice was warm, approachable, fun, informative, and self-deprecating. She didn't create a ruse that she was an expert here to dispense her ~infinite wisdom~ about baking cakes and cookies on me, but rather she would guide me and present the knowledge she did have, while on her own journey of becoming a more skilled home baker.
Joy is my example of how I fell in love with food bloggers, and her blog, along with the explosion of food photography on Pinterest, got me completely hooked. We thought that this theme would be the perfect addition to the Design Your Life series — who can't relate to the desire to look at stunning images of food and try and recreate the dish in your own home?! Here we go!

If you follow any food bloggers on Instagram, I'm sure you've experienced just how easy it is to fall into a scroll spiral of their insanely beautiful food content. It's hard to pull myself away once I discover a new baker (or god forbid a cake decorating account) or foodie — even if it's past midnight and I've been scrolling for an hour. For the most part, social media has made good home-cooking food feel accessible and beautiful, something I feel that I could actually tackle in my own tiny NYC kitchen if someone else who isn't professionally trained can do it. Just look at some of these shots from a few of my favorite food bloggers:
Honestly, these photos are like works of art. #Bless. Nothing could feel like a kick in the pants more than this type of content showing up on my feed in the morning and bestowing upon me a craving for whipped ricotta toasts at 7 AM. That being said, there is plenty to eat when it comes to incorporating a food blogger-themed Design Your Life into the everyday, and my biggest piece of advice is to go outside of your comfort zone. Try out a particular type of cuisine that you're unfamiliar with, don't blindly avoid vegan or vegetarian recipes because you don't like the idea of cutting out meat, try a dessert from a different part of the world, and take notice of the flavors and use of sweeteners. There's so much to discover!
Below I've shared a few of my favorite recipes that I've tried and loved, all pulled together from the food blogging community. These have helped challenge me in the kitchen and opened up my mind and taste buds to flavors I would have never thought to use. This is a small and humble selection, so I encourage you to seek out your own recipe to make at home.
Happy cooking!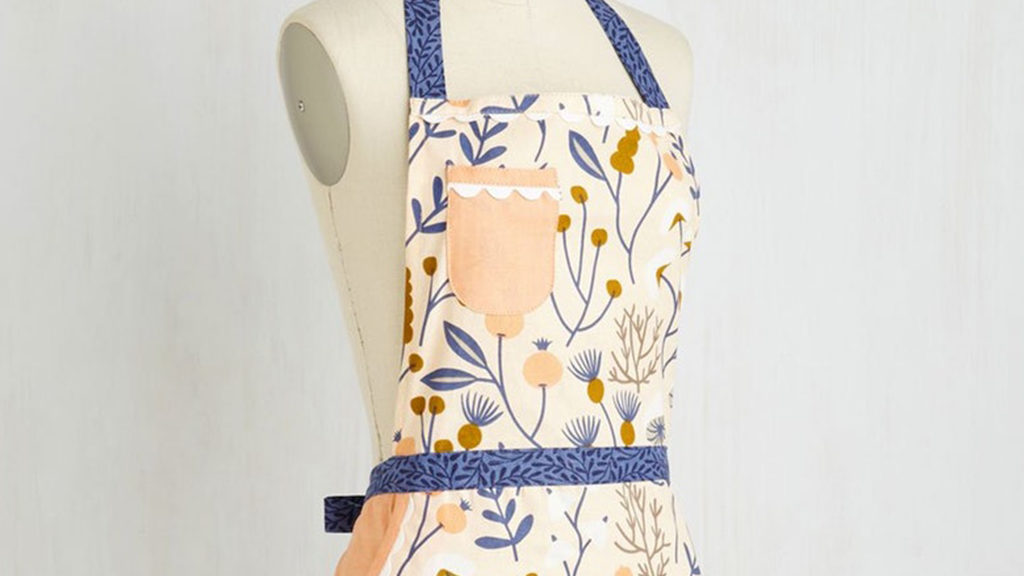 If you're going to be in the kitchen whipping up all sorts of delicious stuff, you should make sure you have the right tools to help you do it without making a complete mess of your clothes and your kitchen. Enter the apron. Fun fact: "Derived from the French word naperon, meaning 'napkin,' an apron functions to protect clothes from becoming dirty." When I first moved out, one of the first things I bought for myself was an apron because I was not trying to fry chicken or bake scones and ruin what I was wearing. I picked up a humble apron from Marshalls, complete with a black and white kitchen pattern and red ruffled trim (listen, it was a different time in my life), and it has been my trusty kitchen companion for the last several years.
There are all sorts of aprons that come in a variety of lengths, fabrics, and styles — don't let it overwhelm you if you start looking online and have a hard time deciding what kind you need or how much you should spend. Start simple and build up from there. Bib aprons are the most common one — they provide full coverage from splashes and oil stains, and the most common fabric you'll find them in is cotton or linen. Only now, after a few years and some wear and tear, am I thinking about upgrading mine to one that's slightly more stylish. And, I have to be honest, seeing photos of Molly in the kitchen makes me wish I looked more put together while making a cake.
That being said, you don't have to break the bank to find a good durable one, and here are a few options!
Katoot@ Japanese Style Cross-front Smock Natural Linen Apron-natural Washing Color (Beige)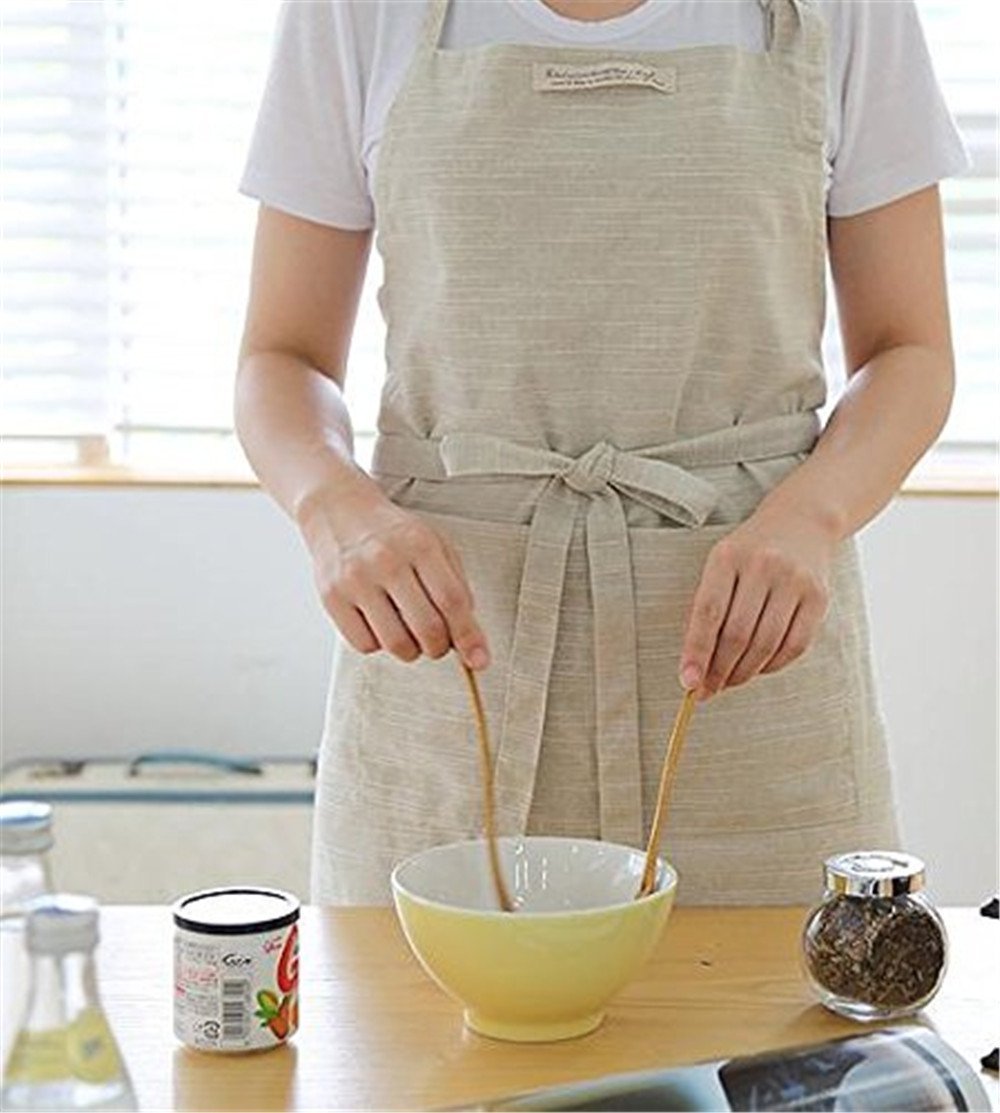 EJoy Linen Kitchen Apron – Men and Women Linen Apron – Adjustable with Pockets (Dark Blue)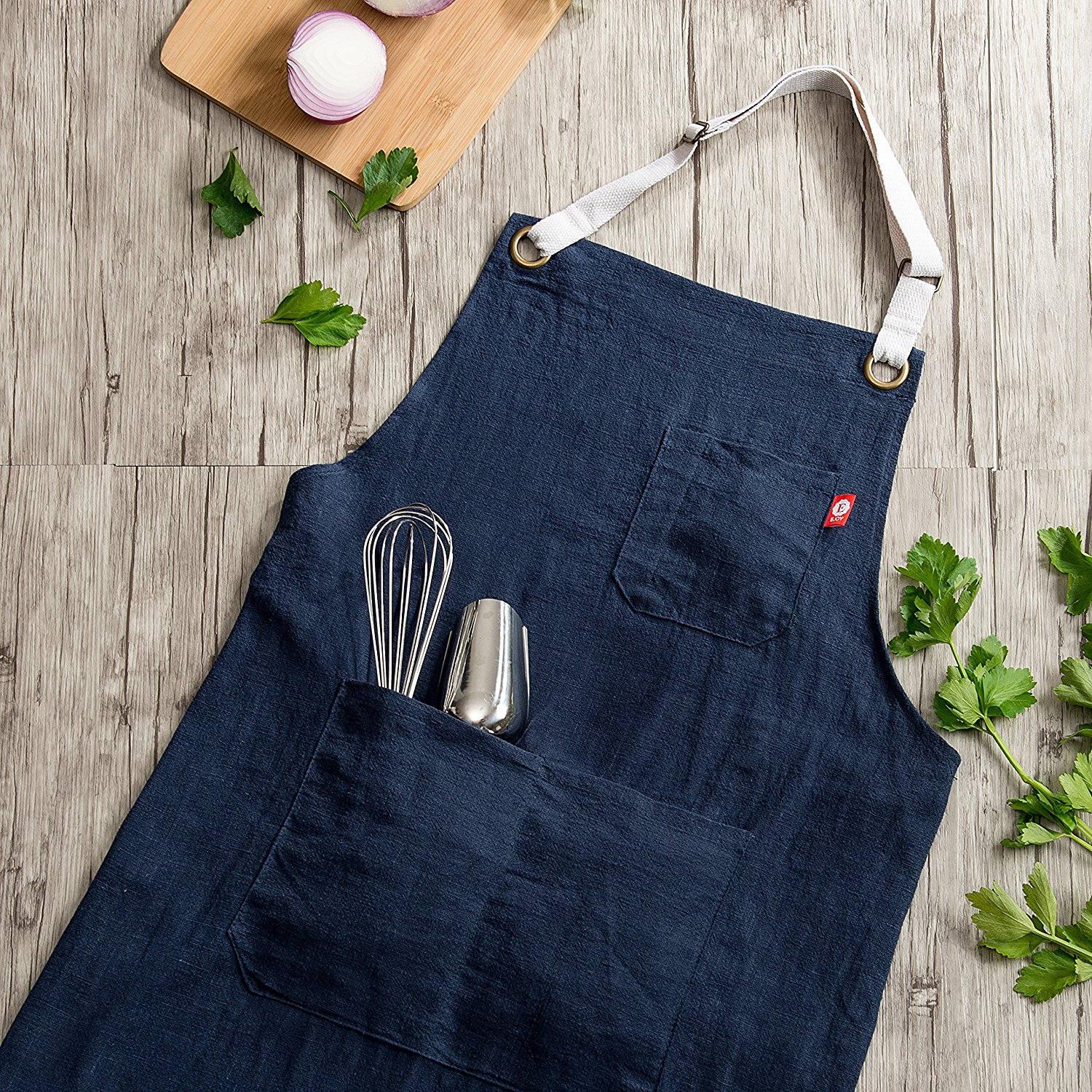 Astra shop Cotton Linen Women's Apron with Tow Convenient Pocket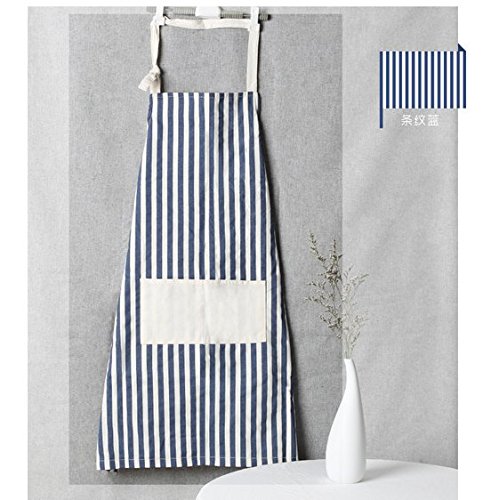 And of course, you can find roundups all over the internet that will help you select just the right kind of cut, style, and fabric you need in your own apron depending on what you're using it for. And, of course, some of them just look downright beautiful, and that's okay too =)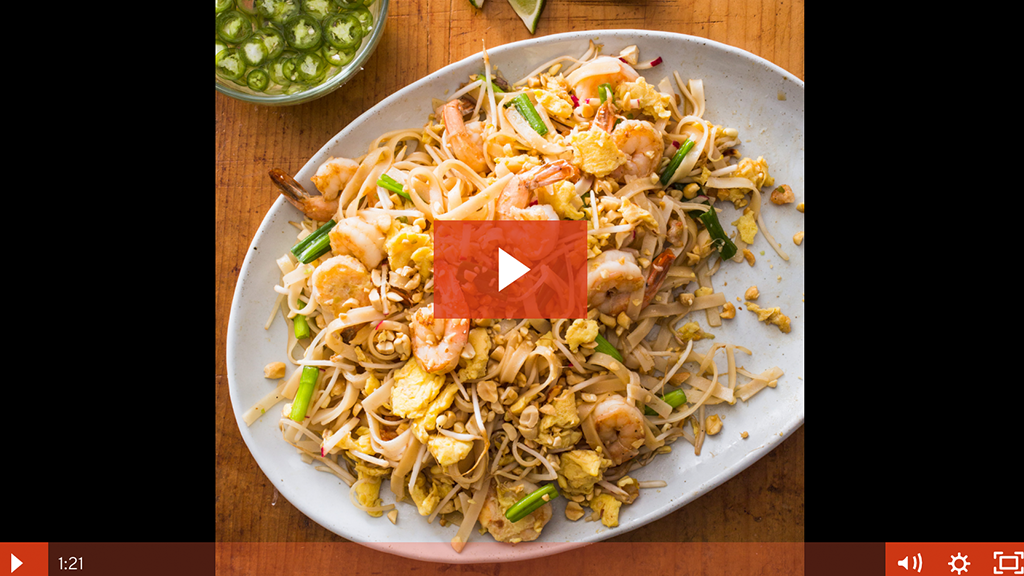 There are so many things to learn when it comes to cooking, and the possibilities are endless. Food bloggers help open up a world of home cooking, but it's your job to take that opportunity and make your own life richer with the tools you can learn from them. One of the simplest ways to start is to identify a few of your own favorite food bloggers. Learn their tricks, let their voice guide you on a culinary journey of baking and cooking. There are innumerable food bloggers on the internet tons to choose from, and here are just a few of my favorite!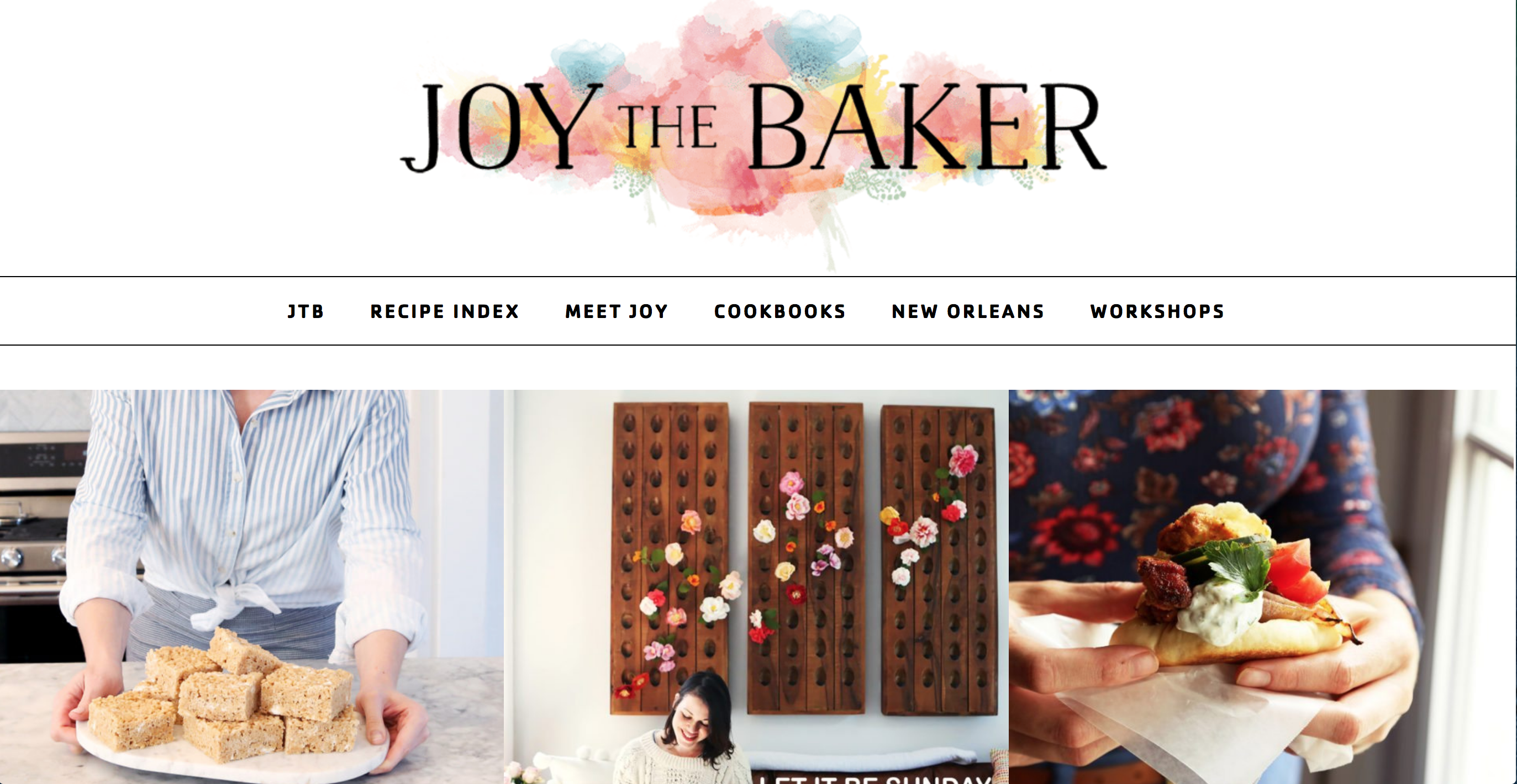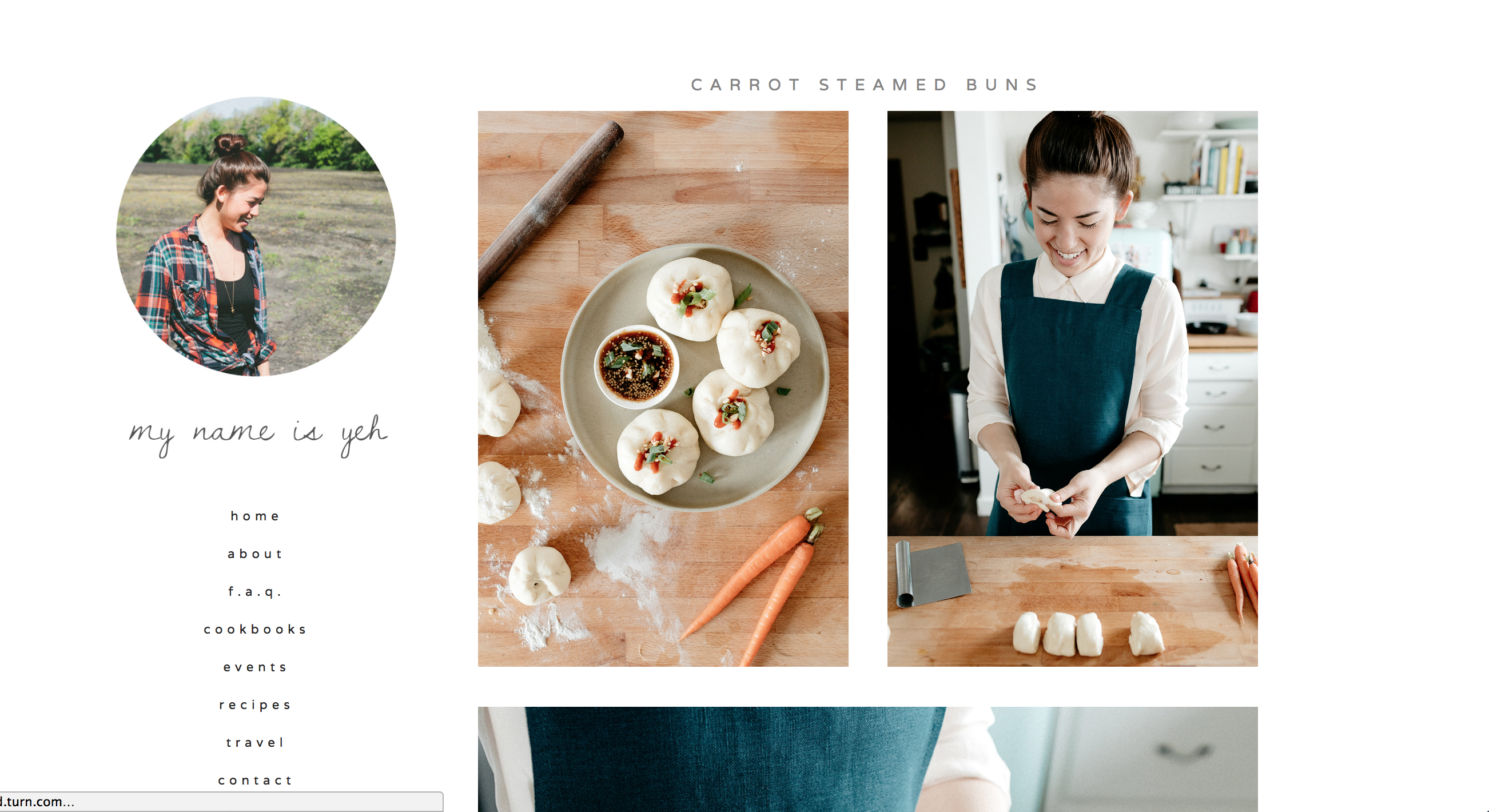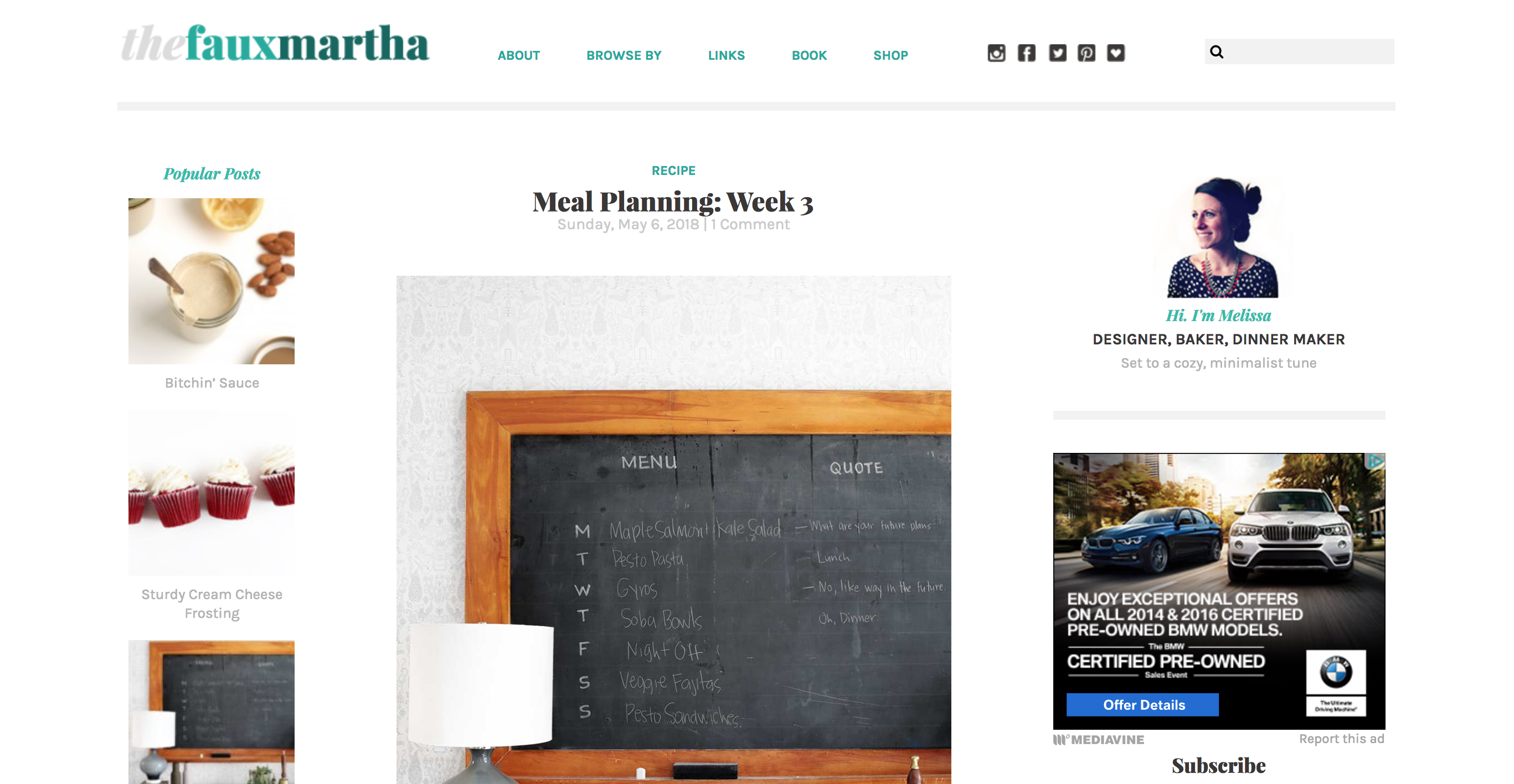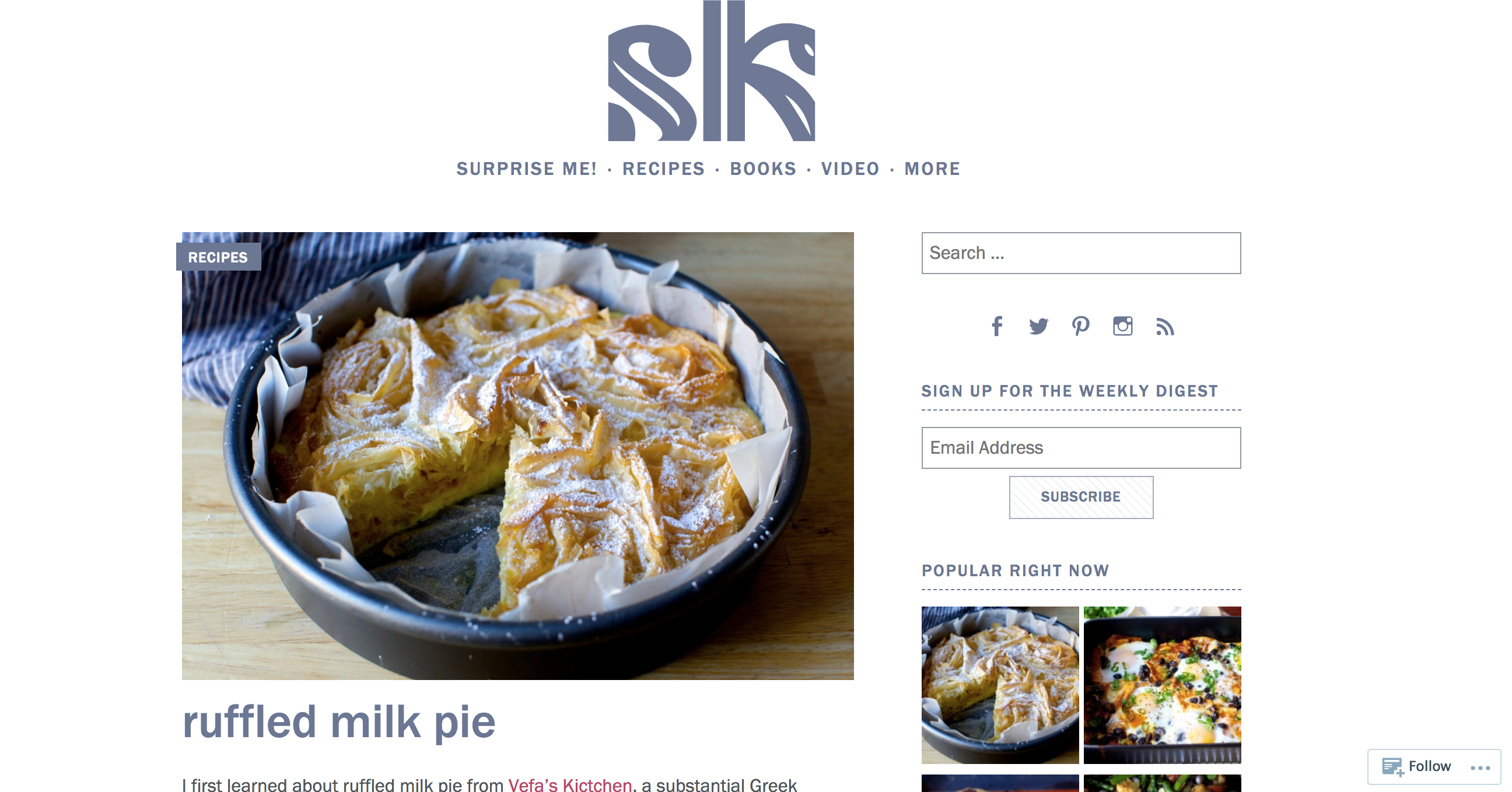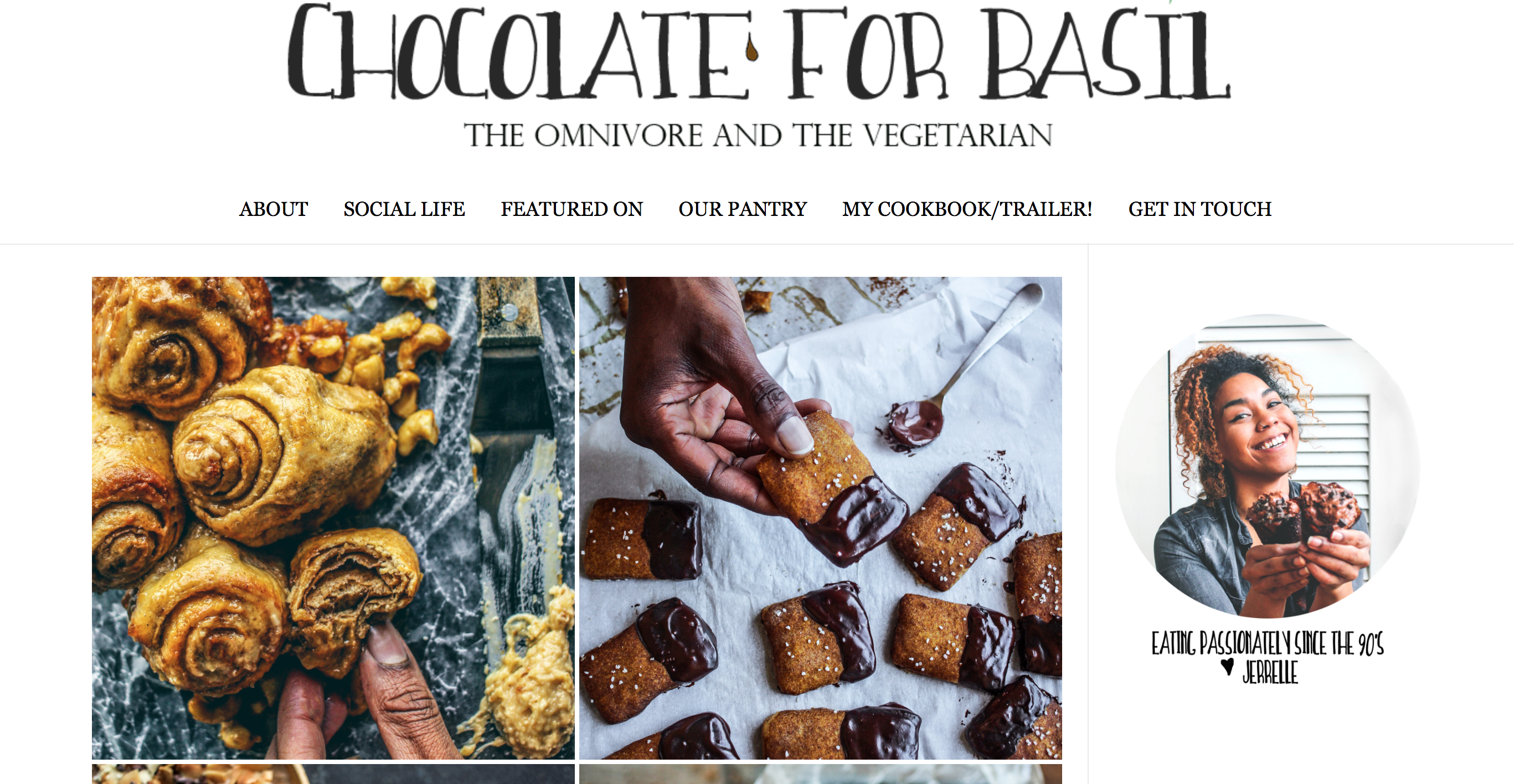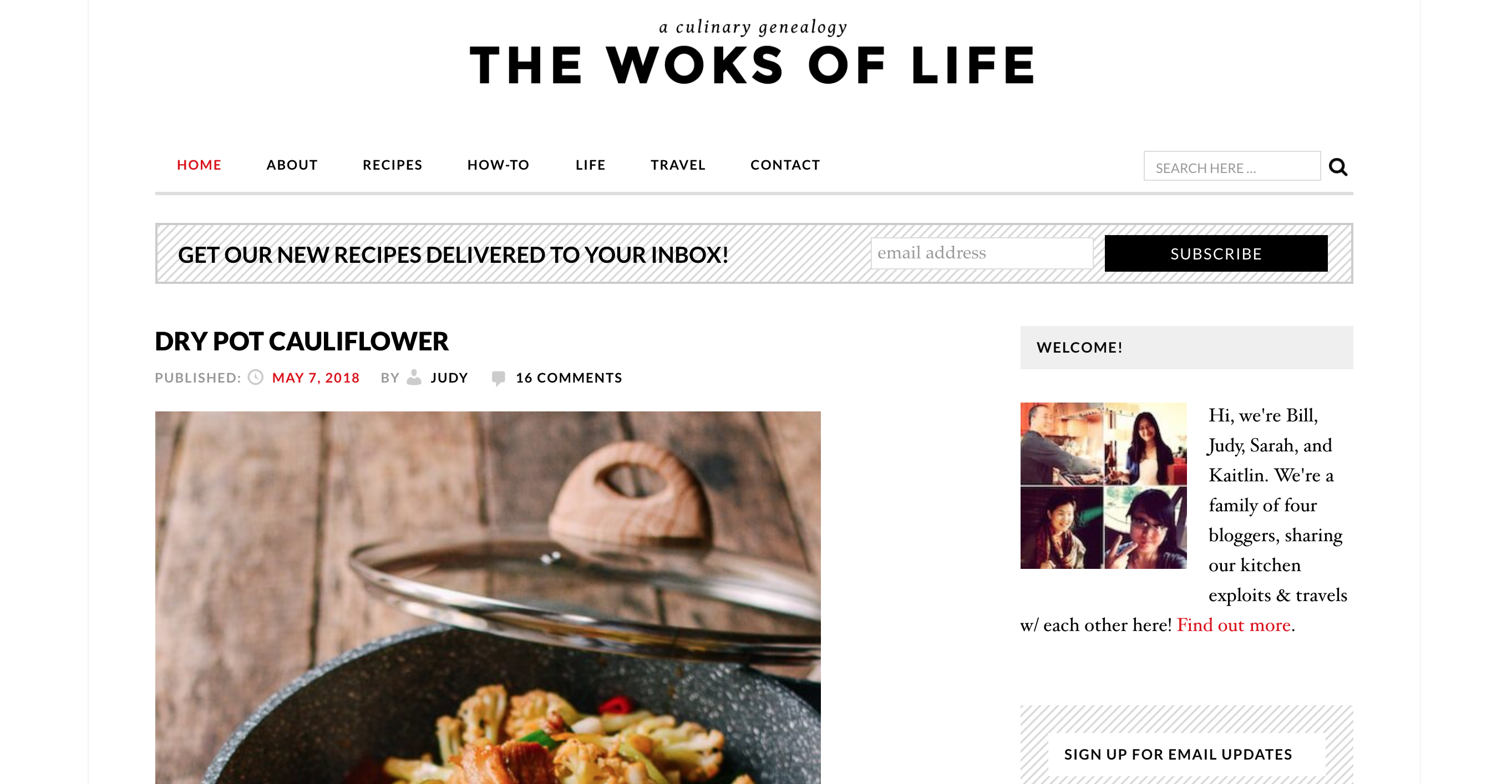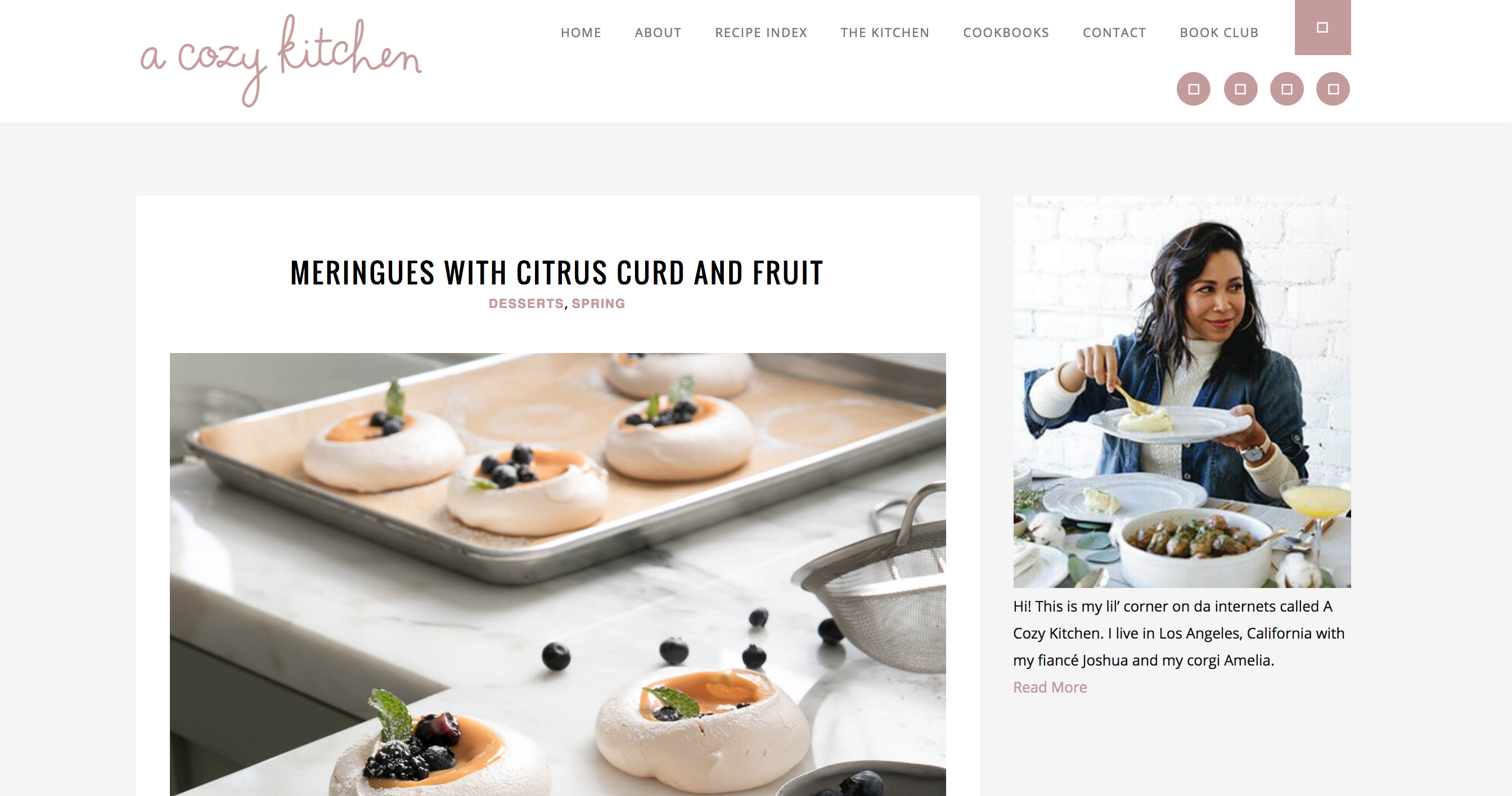 Again these are just some of the food bloggers I follow, but there really are TONS of good ones out there that cater to every type of cuisine, diet, and food philosophy. All of their websites offer tips, tricks, and recipes, and can help get you started with cooking in your own home. But, if you prefer a more "traditional" way of cooking and want to watch a class, there are tons of resources online to guide you. Below are some examples of awesome online cooking classes that will help you learn from the comfort of your own kitchen: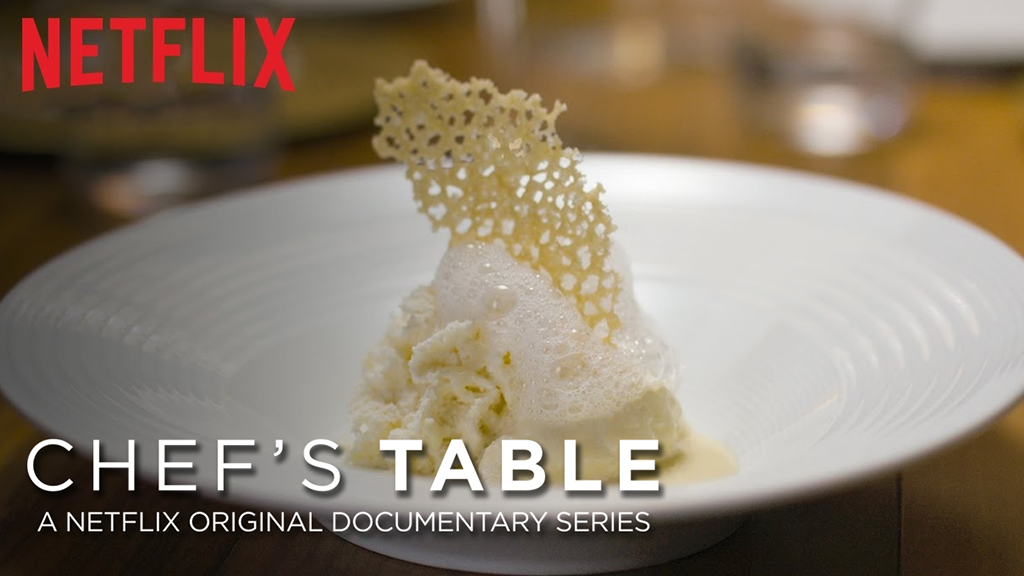 Having access to food photography, videos, and recipes on the internet is, of course, wonderful. But sometimes, I don't want to be active when I'm consuming (*ba-dum-tss*) my food content. I don't want to follow along while I'm cooking something, I just want to sit there and veg out and look at other people making awesome food. (For example, I've been known to repeat entire seasons of The Great British Bake Off while at home cleaning on the weekends.) And if that sounds like you, here are a few examples of stuff you might like to watch from the comfort of your own couch, preferably while you sip an Ina Garten cosmo.