Design Your Life: Outlander
To see all of the posts in the Design Your Life series, click here!
Hi all! Welcome to another edition of Design Your Life! Before we start, I'll kindly ask you to throw on some tunes to set the mood. You can listen to the sweet sounds of the Scottish Highlands via the Outlander Soundtrack as you read this installment =) So, while I was away in Berlin, Holly made an excellent recommendation in our weekly newsletter (which you should totally sign up for!) to watch the show Outlander, writing, "I can't recommend it enough. This show has everything: time travel, a very attractive highlander, INCREDIBLE knitwear, and one of my all-time favorite heroines who also might be a witch??" Well, in short, I am beyond thrilled that I listened to Holly and I quickly fell in love with the show myself as soon as I started watching it. If you're unfamiliar with Outlander, a quick glance at Wikipedia reveals that the show is "based on Diana Gabaldon's historical time travel book series of the same name." Fair warning, these books are like 800 pages each, and there are a lot of them. I skipped over them entirely and went straight to the show. (Editor's note: I've experienced both, the show is better. – Holly)
Claire is the heroine of my dreams: smart, resourceful, independent, and ahead of her time (literally). And it's not just the characters that I adore, the sets and scenery of the show feel incredibly rich and real and aptly set the tone of a world where time travel and magic could exist, even if most people don't know it. And so, with the fall season upon us and the start of November here, this is the perfect time of year to start watching the show and to bring all things Outlander to your life. Also, season 4 starts Sunday, November 4! Here we go!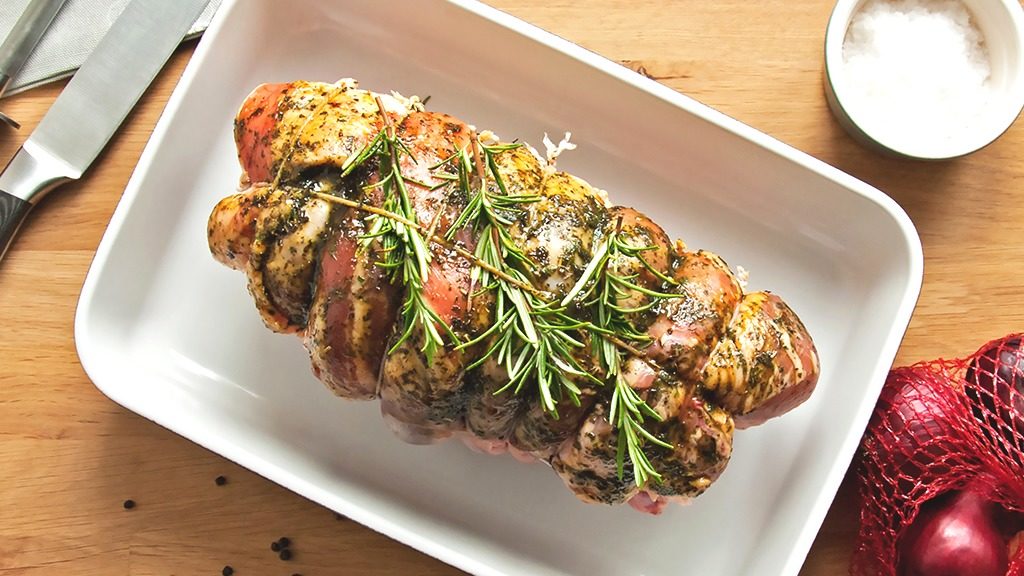 There's a ton of variety in the Outlander food universe, and I actually remember coming across the website called Outlander Kitchen (a fantastic resource!) a while back before I fully appreciated what it was about. While watching the show, you come to appreciate the heavier Scottish fare on offer at feasts, mouth-watering dishes like roasted meats, biscuits, tarts, bangers and mash, cream cakes, and wine — LOTS of wine. It's decadent food for a place that can be cold, dreary, overcast, and it all looks amazing. You can easily bring a little bit of the Outlander kitchen vibe into your own life with a few recipes you can whip up at home. Take a look at this starter park:
1) SCOTTISH BANNOCK BREAD:
You can follow the recipe for it here.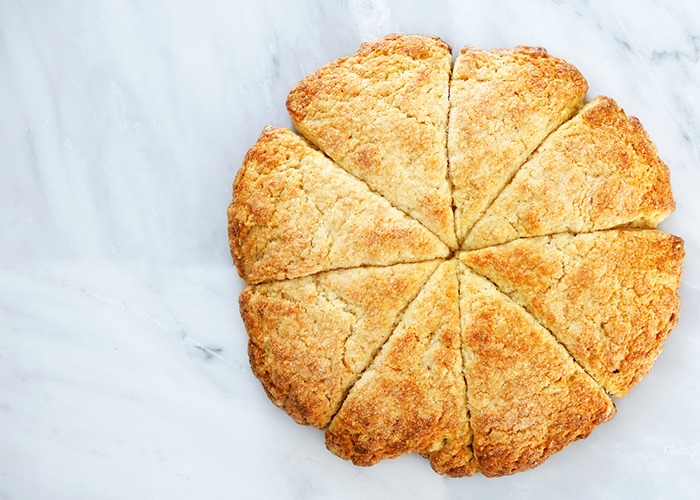 Photo credit: "Lemon Bannock" by Breville USA is licensed under CC BY 2.0 
2) TRADITIONAL SUNDAY ROAST:
You can follow the recipe for it here.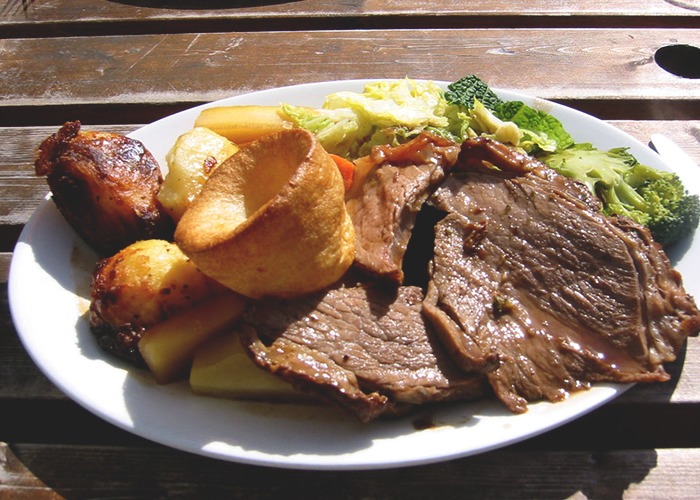 Photo credit: Wikipedia 
3) TRADITIONAL SCOTTISH SHORTBREADS:
You can follow the recipe for it here.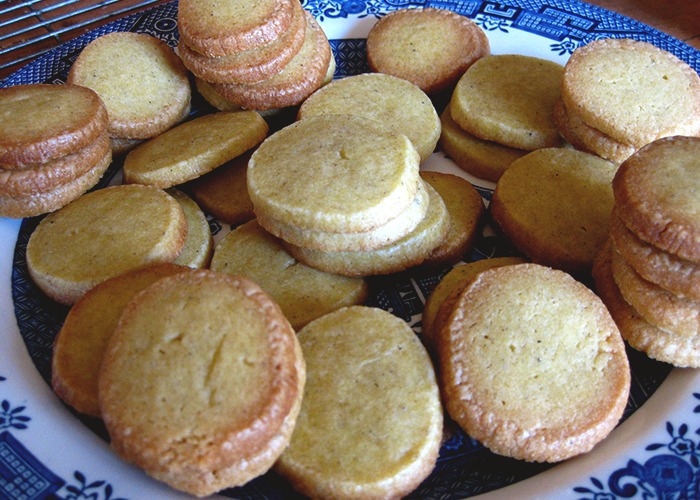 Photo credit: Wikipedia 
And, there's a whole gallery of Scottish recipes you can check out here. Warning: you might start drooling over your desk at the site of some of this stuff. Finally, below are some really interesting articles to read through if you're looking to learn a bit more about Scottish food and the food featured in the books: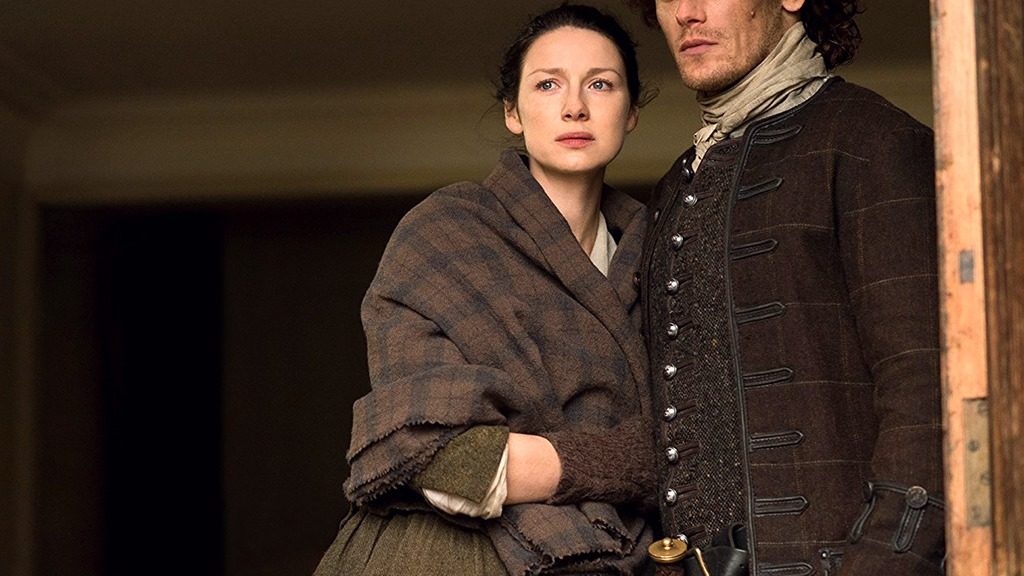 It's hard for me to pick what era of Claire's clothing I love better, because they're both so good. Her post-WW2 1945 wardrobe, complete with oxford shoes, stylish coats, modern dresses, pin curl hair, and leather bags is stunning, and her period outfits from 1743, which have incredible layers of knitwear, striking shawls, full skirts, corsets, and elaborate gowns also crush and are like works of art. But since we're entering the cold-weather season, it's far more appealing for me to imagine wrapping myself in layers of comfortable clothes to keep warm. So, with that said,  I curated a list of Outlander-inspired staples that would have (almost!) fit right in Claire's wardrobe from the 1700s, which you can bring to your own life.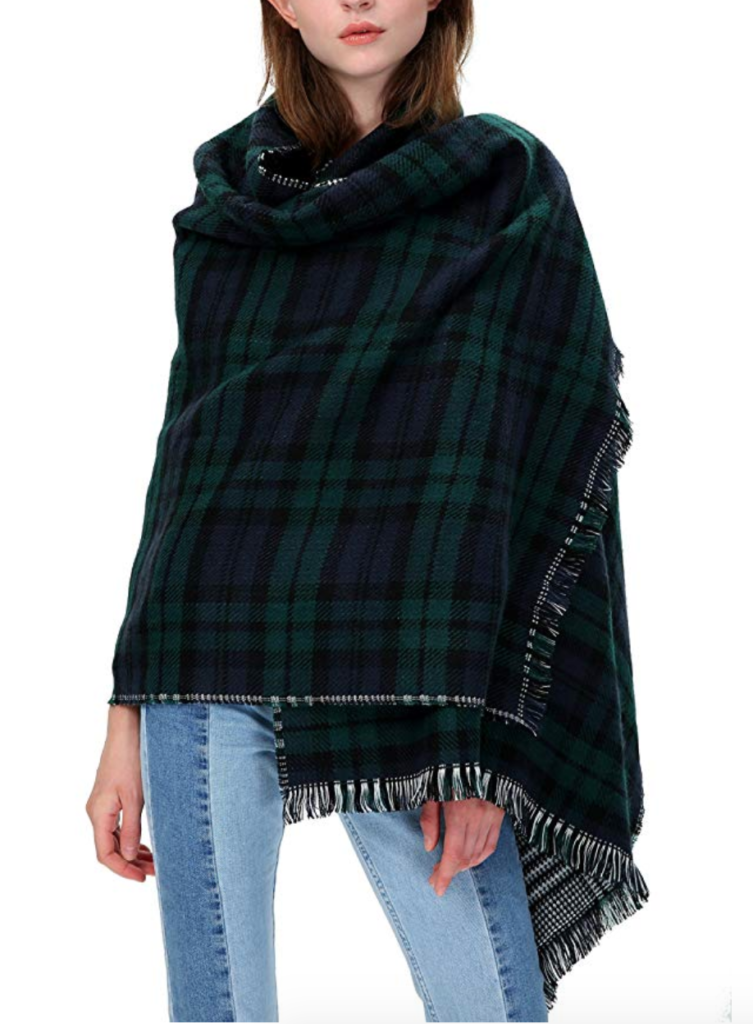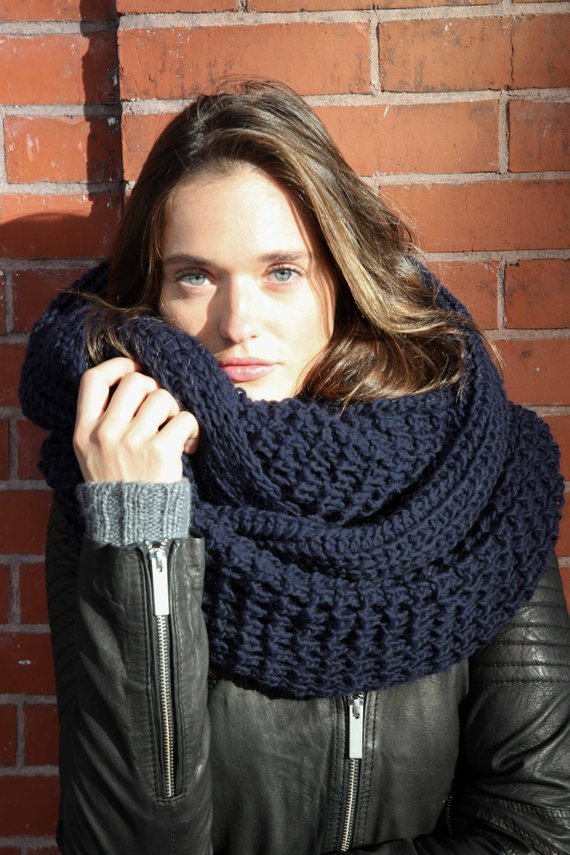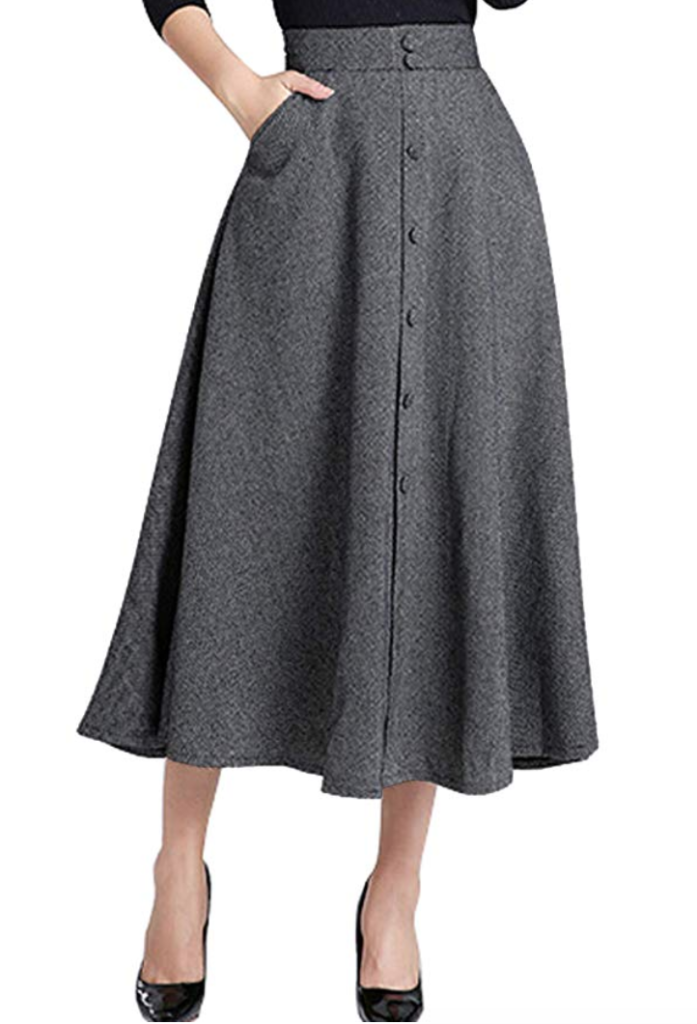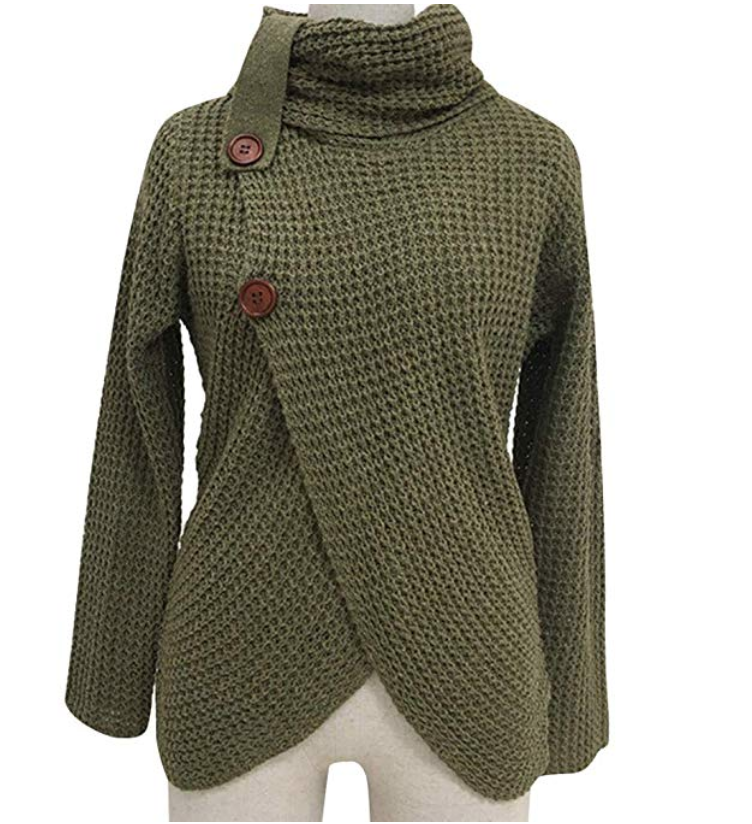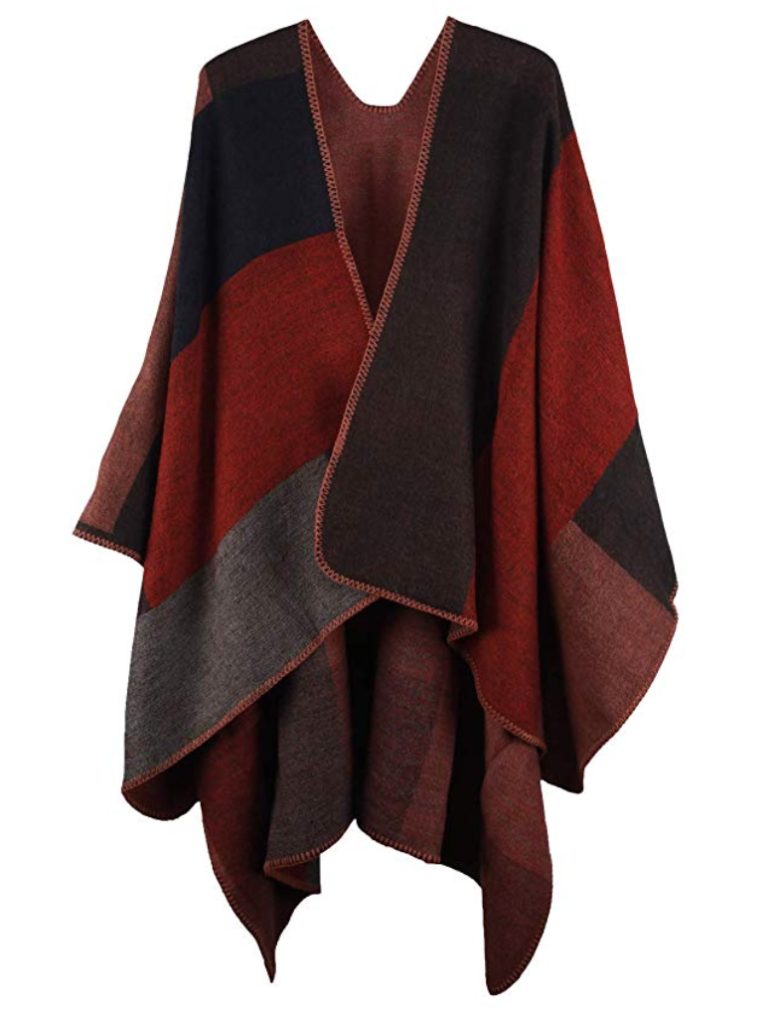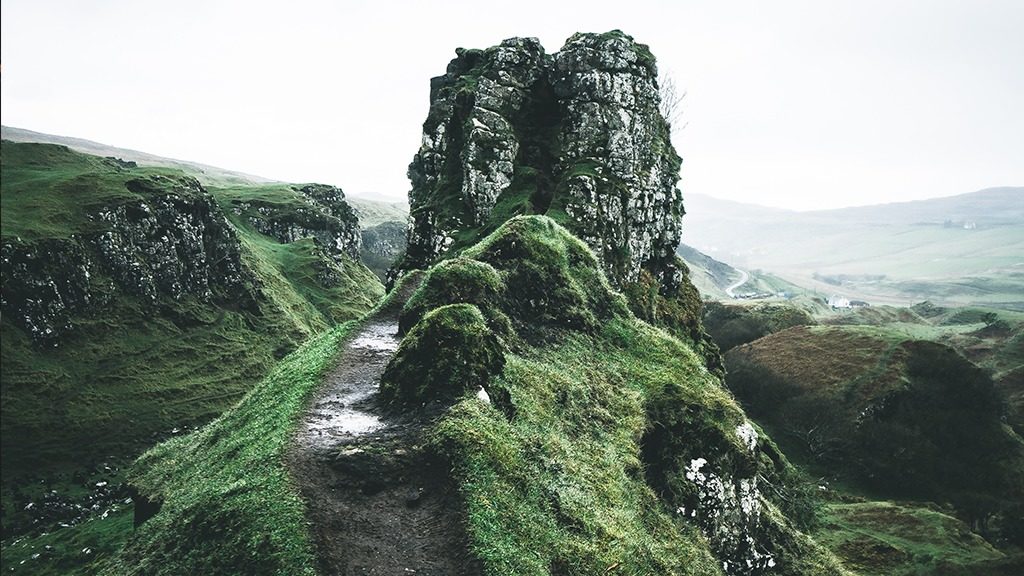 Before I started watching Outlander, I wasn't too up on my Scottish history. But the series inspired a fierce desire in me to learn more and read about the culture of Scotland and the time period immediately following the end of WW2. And as an aside, while I was in Berlin, I made it a point to better inform myself as to how the rest of the world coped and handled the transition after the war (which is an obvious source of pain, and is reflected in Claire and Frank's relationship at the start of the show). I realized I knew a lot about the history of the war and its aftermath through an American lens, but hadn't truly done enough reading on what it looked like for the rest of Europe. Taking an interest in this all doesn't just make the show more interesting and nuanced to watch — it can also help make you a better person and ~global citizen~. While Outlander does blend facts with historical fiction, as the show progresses, Claire's storyline overlaps with a number of important events that happen in Scottish history. The show covers things like the Glorious Revolution, the Hanoverian succession, and the  Jacobite Risings of 1715 and 1745.
While the appeal to learn up on Scottish history might sound super dull and nerdy to you, I assure you it's not. There are so many interesting stories to uncover. Here are a few links to some reading on the stories portrayed in the show and beyond!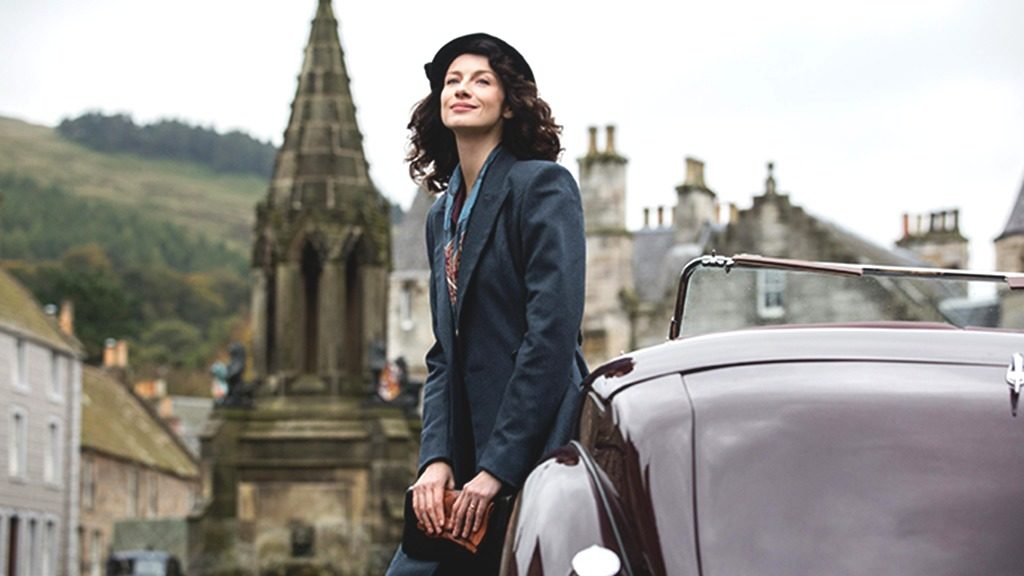 As I mentioned above, Holly is a huge fan of Outlander as well, as so she graciously contributed to this piece with the following:
"One of the things I love most about Claire is how capable she is — she's not a damsel in distress, and she knows how to take care of herself. That said, she did have a few things to learn about self-defense towards the beginning of her journey. There's a particularly memorable episode in season one, wherein she learns how to defend herself with a knife and, of course, has to actually do so only moments later in the episode. Now, I'm not about to carry a knife around with me, or any weapon for that matter (in my opinion, there's a reason why even mace is illegal to carry in other countries). But I do think taking a basic self-defense class is important for all women, not just the ones who accidentally time-traveled to Jacobite-era Scotland. I took a kickboxing for self defense class that was offered as a 1-credit PE course at my college, and if you're a student, you probably have similar options available! There are also plenty of other places you could look for free or cheap self-defense classes, such as:
Searching for women's self-defense tutorials on

YouTube

Read an online guide, such as this one from

Lifehacker

Check out your local fire department's offerings

Check your city's parks and recreation department website
Claire is also a badass nurse-turned-surgeon whose ability to treat illness and mend wounds comes in handy for the highlanders she lives and travels with…on more than one occasion. If you find her knowledge and level-headedness in the face of extreme stress inspiring, I highly recommend searching the American Heart Association's database for CPR and first-aid training courses. We can all do our part to make sure we know the basics for taking care of one another in the face of an emergency!"
Thank you, Holly!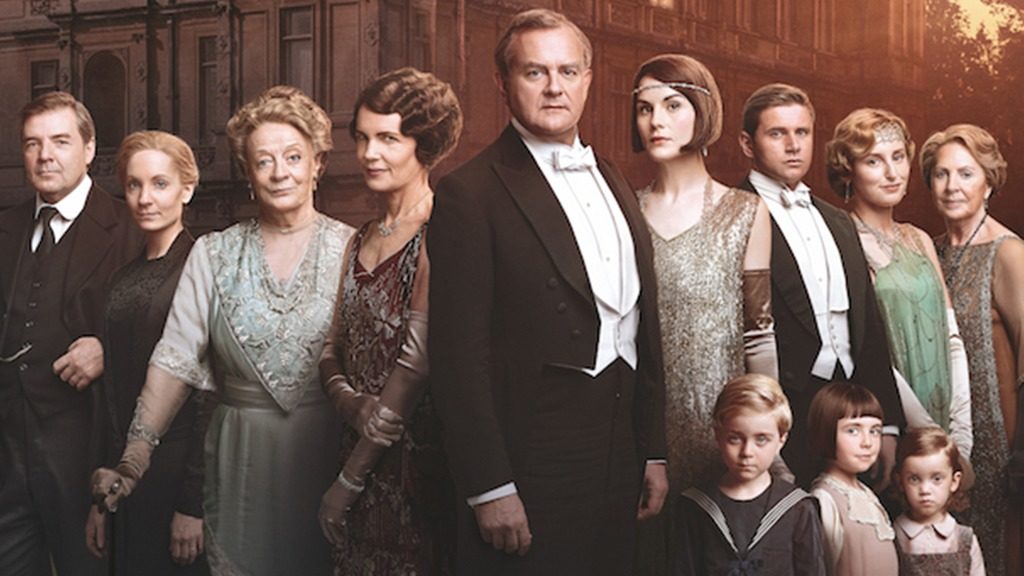 If you appreciate the elements of history, drama, romance, and a touch of magic and/or science fiction that Outlander offers up, there are some awesome shows that you need to watch that combine some of the above. I've seen most on this list, and I think it's become clear to me that I just love shows that transport me to a different time and place — you can keep your Modern Family and Big Bang Theory, world! That being said, the list below is filled with shows that will give you the fix you're looking for in between seasons of Outlander:
The Crown
Game of Thrones
Vikings
Poldark
Penny Dreadful
Downton Abbey
Peaky Blinders
Thanks for reading! See you back here again soon =)