Ditch Your Expensive Subscription Services For These Cheap (Or Free) Alternatives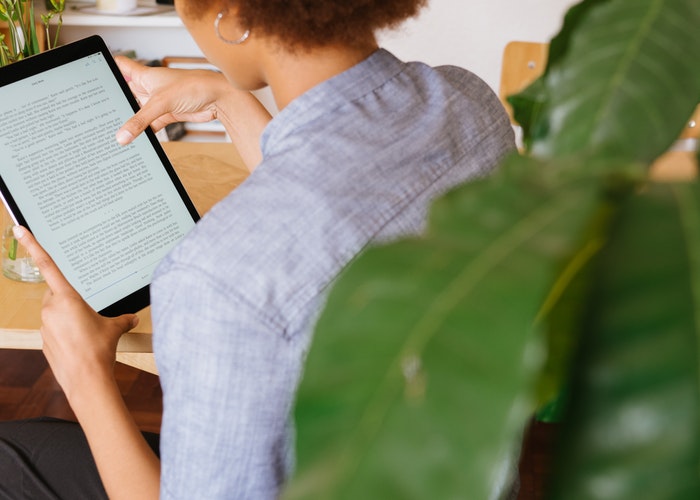 In today's world, subscription services are aplenty. Sure, the new makeup box from Sephora might seem fun and relatively affordable, but add it on top of your Netflix, Amazon, and Spotify subscriptions, and suddenly you're spending way too much money on monthly subscriptions. 
Who can blame you? These services are designed to pull you in. They are tantalizingly affordable, somewhat justifiable, and they often make your life easier. If the cost is weighing on you but you're not ready to give up your membership, maybe it's time to consider some cheaper — or even free — alternatives.
Books and reader subscriptions
Everyone should read as many books as their heart desires. Unfortunately, if you read a lot, it starts to become rather costly. With your average book costing anywhere from $12 to $25, and a month of Audible coming in at $14.95/month, it's fair to say that sometimes the cost is just too high to buy yet another book. 
Here's the best not-so-secret secret workaround: you can read books and listen to audiobooks entirely for free. As you have a library card, you can download Libby, a library app for your phone or tablet. Libby allows you to check out books and audiobooks from your local library, without ever having to leave your home. You can even send books to your Kindle if you prefer reading them that way. You can return books, extend your loans, and even take notes, all within the app. 
If you don't have a library card, go get one now. They're free, and not only will you get access to Libby, but you can check out as many hardcover books as you'd like from the actual library. 
Workout classes 
There's a good chance you're paying for a gym membership, studio pass, or maybe even a workout app on your phone. Maybe you feel like the money you spend will be enough to guilt you into practicing every day. But if you get to a point where you're trying to cut costs, consider these cheaper alternatives.
For example, instead of paying for a pricey membership at a yoga studio, try Yoga with Adrienne. If your HIIT classes are getting out of hand, try Nike Training Club. Or if your SoulCycle classes are bordering on obsessive, downgrade your membership for basic access to a local gym, find a stationary bike, and pull up Train with GCN (Global Cycling Network) on YouTube. ClassPass also lets you visit studios in your area at a deep discount. 
Meditation apps
Perhaps the most popular meditation app out there is Headspace, but at $70 a year or $12.99 monthly, it's not exactly cheap. Especially not when there are scores of free alternatives. Being all about mindfulness, intention, and easing anxiety, it seems counterintuitive to stress over the cost of a meditation app.
If that's you, don't fret; there are plenty of free options. Most apps have free versions, but if you want a completely free app, try Insight Timer. There are hundreds of different guided meditations. If you like routine, you can save your favorites; or if you prefer to switch it up, there are endless options. If you'd rather do away with all apps, you can try a YouTube channel (free) like The Honest Guys for soothing meditation videos to play any time you'd like.
Meal planning
The top reasons for people subscribing to meal-planning services are a) they don't have time for grocery shopping and b) they need help deciding what to cook. Yes, Blue Apron and other services like it can solve these problems, but they generally only cover a couple of dinners a week. Which means you're still on the hook for the rest of your groceries and meals. Plus, they're expensive. There are better and cheaper solutions for both of those problems. 
If you're really struggling to find the time to go grocery shopping, try grocery delivery apps like InstaCart or Amazon Prime Now, which only charge a small delivery fee — and Prime Now waives the fee if you spend over $35. You can choose what you want within the app, then someone will pick up your groceries and deliver them to you. Granted, you still have to pick the products and do some meal planning, but you'll still save time grocery shopping. And free apps like Supercook or Pepperplate can help you with meal planning.
*****
Sometimes it's too easy to get lured into the temptation of subscription services. They're making your life easier, they say. They're affordable, they say. But when you really break it down, these subscription services add up quickly and often aren't the best bang for your buck. 
If you feel like you're paying too much for all of your monthly subscriptions, consider some of these alternatives. Your bank account will thank you.
Alex Burns is a Los Angeles-based writer moonlighting as a freelancer. Her work revolves around ways to better ourselves–to be a better writer, a better friend, a better person. You can find her on Instagram and Twitter where she talks a lot about writing and how much she loves every bit of the process. (Yes, there was a hint of sarcasm there.) 
Image via Pexels
Like this story? Follow The Financial Diet on Facebook, Instagram, and Twitter for daily tips and inspiration, and sign up for our email newsletter here.