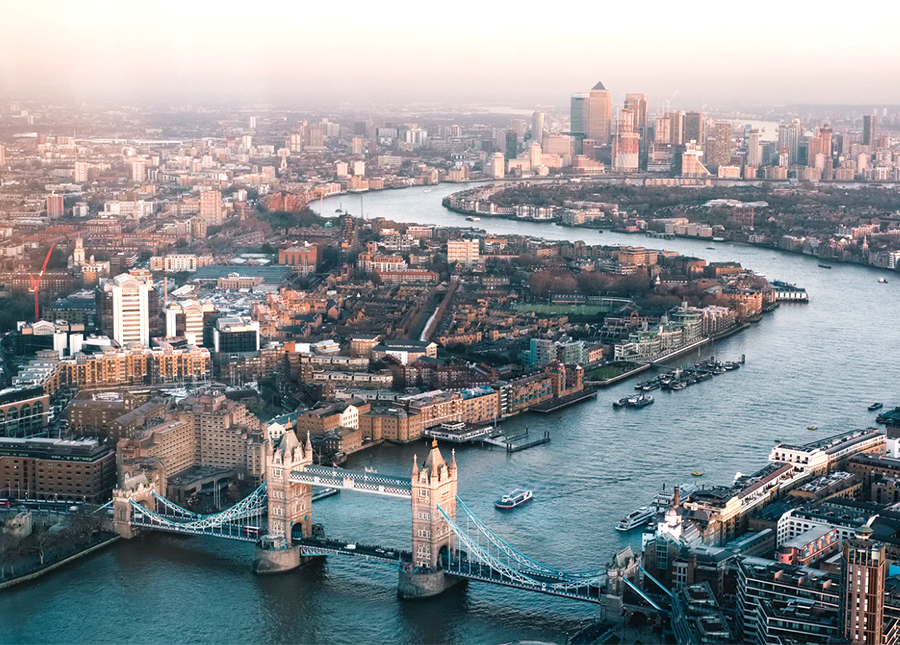 I'm a sophomore studying abroad in London, England for the semester. Although I have saved a decent amount of money over the past few semesters with the intent of using it all up on travel, I knew that budgeting my daily life would be hard for me. Between being responsible for all of my own meals and having to commute to and from school, I expected there to be a learning curve in regards to how and where I could save some money, and where I should spend more.
I decided to create this money diary of the first month of being abroad to hold myself accountable and make me more aware of where and what I was spending. Given the amount I spent anyway, I can't even imagine how much of my savings would've disappeared without this diary keeping me in check. Here's a little background on me and my monthly expenses:
Profession:

Student (and occasional freelancer)

Age:

19

Location:

London

Savings: about $7,000
Income:

$0

Housing/Utilities costs

: covered by my parents

Transportation:

$138/month for a Student Oyster Card that gets me to and from basically everywhere I want and need to go

Phone bill:

$33.80/month for the international Vodafone plan (which my parents are covering)
January 9
This day officially marked the start of my "study abroad" experience. I used my final remaining free reward for Starbucks on a venti latte before my redeye flight. Got on a plane at Newark Airport post-latte, entirely aware that there was no chance I'd be sleeping in the next six hours.
January 10
I "woke up" in London when my plane landed at Heathrow. The school met me and all my friends at the airport, and they shuttled us to our flats. Ours is the nicest by far, according to all the deans and everyone in charge; we live in a bougie neighborhood with Ambassadors and (possibly) Ed Sheeran (according to a basic Google search).
The first order of business was getting groceries, so my flatmates and I ventured to two of the closest food shops to load up. I spent $21.96 at Tesco and another $54.34 at Sainsbury's. I was then too jetlagged to make food, but everyone had already gone out for food by the time I was unpacking, so I (politely) asked my boyfriend to bring me back a salad from the place where he was getting dinner. I paid $10.62 for it. Delivery by boyfriend was free, obviously. (10/10 would recommend Da Daniela if you're ever in Maida Vale, London.)
January 11
Orientation started bright and early today, and I was forced to buy an Oyster Card (the London equivalent of an NYC MetroCard) for $21.24 to get to campus via the Tube, even though I already had a prepaid Student Oyster Card waiting for me at school. Lunch was supposed to be $14.16 for me, with an avocado and crab salad and a mini kettle of mint tea, but my boyfriend insisted on picking it up as payment for taking care of him in the past week (he just got surgery). I spent $4.50 on dinner, which my friends cooked in their apartment. We all had burgers and corn and it was absolutely delicious and so much fun, and it made me like eating at home just a little bit more.
January 12
On Day 2 of orientation, I spent $45.05 on flat essentials — towels, a blanket, hangers, lotion/face wash. I spent another $47.99 on a mattress topper, because our beds are so skinny and hard and horrible, and I knew I wouldn't be able to stand it for much longer. Boyfriend and I took an Uber home with our bags upon bags of home necessities, which set me back another $18.11.  
My parents picked up my newly acquired Vodafone plan, which was $33.88 per month for unlimited data, unlimited text, and 50 international minutes.
That night was a school-sponsored booze cruise, which is hilarious because I go to a Jesuit school and also its just strange to have the school open about us drinking — I'm still not used to the fact that I'm of legal age here, and that's why everyone is so normal about it. I ordered an Uber to take us to the cruise, but the driver never showed up and then canceled, and somehow charged me $9.91, claiming it was my fault. I submitted a complaint with the hopes I would get a refund.
On the cruise, I was set back a whole $31.15 on (weak) vodka sodas. Pros: I didn't get drunk in front of nice, innocent Jesuits. Cons: I spent way too much money. Post-cruise, I spent $19.89 on an UberXL for a bunch of my friends and myself to get everyone to the same bar. The bar's cover was too high, and I never went in, instead choosing to take the Tube home with my boyfriend and another of our friends.
January 13
Woke up to a refunded $9.91 on my Uber account. I knew it wasn't my fault. Thank god I got the money back though — that would've been a waste. Boyfriend suggested a brunch date, so we walked around the corner to a cute little café. I offered to pay this time, as we usually just alternate paying and assume it all balances out in the end. It cost $31.15 total, and the meal was delicious, so I wasn't mad about it at all.
One of my longtime best friends from New York goes to university in London now, so she came to visit me, and we walked to Caffe Nero for lattes and a dinner-ish meal. In total, I spent $22.23 on a sandwich, brownie, and chai latte.
I ordered the Uber to the club later that night and spent $24.89 on the ride plus $3.89 on a tip because my friends and I were decently annoying, and I felt bad for our driver. $21.24 was spent on a pitcher of mojitos at the club. Most of my drinks that night came from other people's drunken generosity, which I appreciated a lot then and even more now. Another $27.34 on an Uber home. In retrospect, I have no idea why I kept ordering the Ubers the first week and thinking everyone would offer to pay me back. Or maybe I just thought I was being generous and had an unlimited supply of money? This remains unclear.
January 14
I had to pay back $28.32 to my boyfriend for dinner and alcohol during the pregame the night before. Spent $4.23 on candy at 10 PM because clearly, it was just a rough day. Jet lag was still killing me and the excitement of going out legally had turned into a brutally extended hangover. All I wanted was sleep. And candy.
January 15
The first day of classes for the semester! I had breakfast at home — a tea and a croissant — but I still went to a cute little patisserie and spent $4.11 on a tea with milk and a croissant for breakfast number two before class began. I spent $16.01 on my lunch that was actually my friend's, because the waitress switched our cards when doing the bill. I didn't mind because my friend then bought me a tea before our next class to balance out the difference in our lunch prices. All is well and caffeinated in the world.
I finally got a second to set up my Student Oyster Card, and I paid $125.63 on a monthly student travel card between Zone 1 and Zone 2, meaning that I basically have an unlimited card to all the places I want or need to go all month. 
January 16
Spent $3.68 at my (newly) regular café for breakfast.
The plane's air pressure absolutely destroyed my eyeliner on the way to London, so I took a trip to Boots and got a new NYX Liquid Liner and treated myself to a new NYX Matte Lip Cream in Cannes, because it is the absolute best color on me and I was running out. The beauty store venture cost me $16.99 total.
January 17
Went shopping for groceries, ended up spending $37.10 on some food and also new shampoo and conditioner because I wasn't happy with the ones I bought during the first week here. They made my hair weird and greasy and lumpy, and it wasn't worth the stress.
My friends decided they wanted to Uber home from the grocery store because of how many bags we had, so I jumped in their Uber XL and then Venmo'ed someone $3 for my share of the ride.
January 18
We were planning and booking our spring break — a twelve-person field trip to Barcelona for four days, and Tenerife for four days following that — so I spent a hell of a lot of money really quickly on AirBnbs and flights. So much, in fact, that my credit card got frozen for potential fraud right after the last purchase. I'm just lucky they waited to freeze it until I booked everything. In total, I spent: $126.64 on our Tenerife Airbnb for all four days; $157.36 on our Barcelona Airbnb for all four days; $125.89 on two plane tickets (for myself and my boyfriend) from London to Barcelona; and $103.83 on two plane tickets from Barcelona to Tenerife.
In the morning during my class break, I went to the bakery and spent $2.69 on an extra-large tea. I have nothing to say besides that it was a lifesaver in what felt like the absolute darkest of times. Post-class, my boyfriend Venmo'ed me for the tickets I bought him: +$91.82 for the plane to Barcelona, and +$52 fo the plane to Tenerife.
January 19
Around 12 AM, I went with my boyfriend and our friends to a new club that was having a Thursday student's night. I spent $14.16 on the cover, and then $33.98 on four double vodka red bulls — I had two of these, and my boyfriend had the other two. In retrospect, these costs seem exorbitant, and if it was any other night I would've seriously regretted spending that much, but I had so much fun that it really seems worth it to me.
Later that day, mid-hangover, I took a field trip to Tesco for $13.17. I got only the necessities: raspberries, two boxes of fifty tea bags each, and mint chocolate chip ice cream.
January 20
This was a free day! I didn't spend money! I don't know how I did it, but I did!
January 21
Another cheap day, besides one field trip to Tesco for $10 worth of more absolute necessities: Doritos, hot chocolate, tomatoes, milk, and bananas.
January 22
Around 1:30 AM, I was half asleep after doing homework on the couch of my boyfriend's flat when they started booking plane tickets to Poland. I agreed to literally anything because I just wanted to get everyone to shut up so I could go back to sleep. I ended up paying $380 roundtrip for plane tickets from London to Poland. I definitely should've woken up and done more research to make sure those were the lowest prices possible, but I guess this is just a learning lesson. Just as you shouldn't grocery shop while hungry, you should not agree to spend a lot of money while half asleep.
Cue the next morning, when I am rightfully exhausted from the trip-planning while not sleeping the night before. I went to the patisserie before class and spent $4.81 on a chocolate croissant and large tea. I'm pretty sure at this point that I am going to sustain myself on a diet of 90% tea and pastries this semester. I'm also very okay with that.
For lunch, I caved and went with the group to a fancy-ish place. A crab and avocado salad and pot of mint tea set me back $17.12.
Given the fact that I under-packed the two suitcases I brought for the whole semester, I quickly realized I did not have enough clothing to happily survive the next three months (and not repeat outfits in pictures too often). I took a field trip to H&M and got a dress, a skirt, two shirts, and sweater and a sweatshirt. The total was $181.19, and my card got declined when I tried to pay for it, because I forgot about the price of the Poland flights and didn't realize my card was at its limit. This was the first time I've ever had a card declined in public, and now I understand how supremely embarrassing it is. Luckily, I have a backup in the form of my parents' card, which I happily used and then proceeded to pay them back.
My boyfriend and I were craving mussels, so we decided to go to BELGO which is conveniently where I tried mussels for the first time at age six(ish). Dinner was $44.90.
January 23
My boyfriend bought us our flights home from spring break in Tenerife, but since we waited so long to get them, it was $175.40 for one ticket. This was rough. Still beating myself up about waiting too long. I just know it is cheaper to get it further in advance, so I really don't know why I bothered procrastinating. Sad. Disappointed in myself. Still happy I'm going to Tenerife, though.
January 24
At around 1 AM, we finally sat down to book our Airbnb in Poland for two nights. We found one that was super nice and cheap, and split between five people I ended up paying $35.11 total for the two-night stay. Went back to the bougie place for lunch and got another crab and avocado salad and a pot of tea — spending another $16.96. These exorbitantly priced lunches need to stop, but my school is in Kensington on High Street, and everything around there is exorbitantly priced. Unsure what to do. Brainstorming solutions that don't involve meal prepping and bringing a lunch box to college.
January 25
Our first of many weekend adventures begins today — we're going to Dublin, Ireland! We had to take the train to the airport, so I added $9.76 at the ticket booth to my Oyster Card because the ticket guy said it was enough. (It wasn't.) Cut to twenty minutes later, when I had to add $28.69 more to my Oyster Card. They let me on the train, thank the lord.
January 26
We went out late on the 25th to commemorate our first night in Dublin. So, it's only natural that around 2:30 AM my roommate and I spent $5.35 at McDonald's on an Oreo Flurry and a Fudge Sundae simply because we couldn't decide on one or the other.
When I woke up, I was reminded to Venmo my friend $25 for alcohol from the night before.
Also, today, my account was charged $10 for my monthly donation to Planned Parenthood. I think I'm going to bump up this amount or find another cause to schedule a monthly donation to as well. This regular donation lights up my email and makes me feel good about where my money is going — a rare occurrence, as I'm sure you can tell by now — so I think donating is a win-win.
Finally, we went out for the night. This was by far the most financially irresponsible night I had all month, which conveniently coincides with going out with both my friends and my parents (a natural recipe for mayhem). At 10:36 PM, I spent $41.68 on a Guinness, a cider, two shots of vodka and a red wine for my dad, myself, myself and my roommate, and my mom, respectively. It only went downhill from there.
January 27
And this is the downhill. I proceeded to spend $12.08 on a Guinness and a diet coke, for my dad and my roommate, respectively, which is confusing to me because I have no idea why I paid for this. I'm usually not this generous with my limited funds, especially when my parents are around. At 1:36 AM, I purchased two shots of Jameson for $16.99. I took only one of those shots, and then proceeded to go to bed.
After finally dragging myself out of bed in the daylight, I spent time traveling around Ireland with my parents and friends. It was cheap and a nice escape from city life. Later that night, I dropped $136.63 on dinner for five at Salamanca in Dublin, with the promise that they would all pay me back. (They have since, but not within the month of January, so it will remain as a debt for the sake of this article.)
January 28
On the way home, I was forced to pay another $28.58 on rail ticket back from the airport. I still think that is an exorbitantly rude price, but given that it's the only non-taxi method of transport into the city, they have a monopoly on prices there.
January 29
This morning I paid $4.11 for a croissant and extra-large tea (I was tired after the long weekend and also, it's a Monday morning, I shouldn't have to explain myself). Also, I must note that I remembered to use my coins to pay! It's a really confusing thing to try to remember that coins have substantial value here and that they can pay for small things, so I don't have to constantly break twenty-pound bills. I felt good about remembering this, like I'm finally getting accustomed to life in the UK.
I had a two-and-a-half-hour break between classes where I wanted to get work done, so I headed to Le Pain Quotidian to use their free (and super strong) Wi-Fi and give them $18.24 for a pot of tea, a side salad, and a scone in exchange. Worth it.
January 30
Went to Le Pain again to do work before my 2 PM class, and this time gave them $9.47 for a pot of tea, a chocolate croissant, and using their internet. Post-class, I did another grocery shop, which I hadn't done in a while, and spent $52.24. I tried to plan out a real grocery list and think logically about what I needed for once, so I'm hoping my money goes farther than it has with past shopping trips.
My flatmates and I have started a Tuesday night tradition of doing trivia night at the local hotel bar, and while there I spent a whole $6.94 on Pepsi. We didn't win, but we did better than the week before, so that counts for something, right?
January 31
Finally, I spent $16.63 on a Petit Dejeuner — a fancy phrase that I quickly learned just means "a lot of carbs" — at Le Pain in exchange for being able to spend several hours there writing this article and doing homework and applying to internships! I felt productive and good about the work, but my stomach was heavy and tired. Lesson learned. Don't eat only carbs for a whole day.
TOTALS:
Travel: $576.41
Setting Up Abroad: $93.04
Tea and Carbs: $22.09
Groceries: $213.38
Food/Drinks Out: $271.85
Going Out & Alcohol: $224.56
Transport: $166.61
Makeup: $16.99
Clothes: $181.19
Charity: $10
Total: $1,776.12
*****
Overall, I think I learned more about myself and my spending habits than I expected to. I found out that alcohol makes me very generous with buying Ubers and alcohol for other people. I learned that I'm decently economical with traveling costs, but not at all money-savvy where groceries or food are concerned. I fully realized how good donating to charity makes me feel, and that I have extra money that I spend on unnecessary other things that could be going to a better cause. Finally, I have learned that my "Tea and Carbs" expenses, also known as the time I spend in cafes and coffee shops, are usually justified because they provide me with a place to work where I can focus really well and be very efficient with my time. Essentially, I'm only paying for the food or drinks I get there, but I am also gaining the wireless access, service, and added productivity (time value) for my work.
Prior to going abroad, I had about $7,000 saved up from prior jobs and internships — by the end of this first month, I have a little over $5,000 remaining. Given that I booked practically all my trips for the semester during this month, I think I'm on a good track to continue spending around the same each month on food, going out, and all the other categories without spending more than I have left. This whole money diary experience has been really good for me and my spending/saving/trying my best, and I'm going to keep it up with the goal of eventually turning it into a realistic budget for my life.
Emma Havighorst is a New York-based freelance writer and social media manager. She's also the co-founder of ZEE  a Gen Z-focused platform for young creators to display their work. You can find more of her work at www.emmahavi.com, and reach her @emmahavi on Twitter and Instagram.
Image via Unsplash