Everything I've Learned About How To Find Affordable Housing In NYC (& Other Big Cities)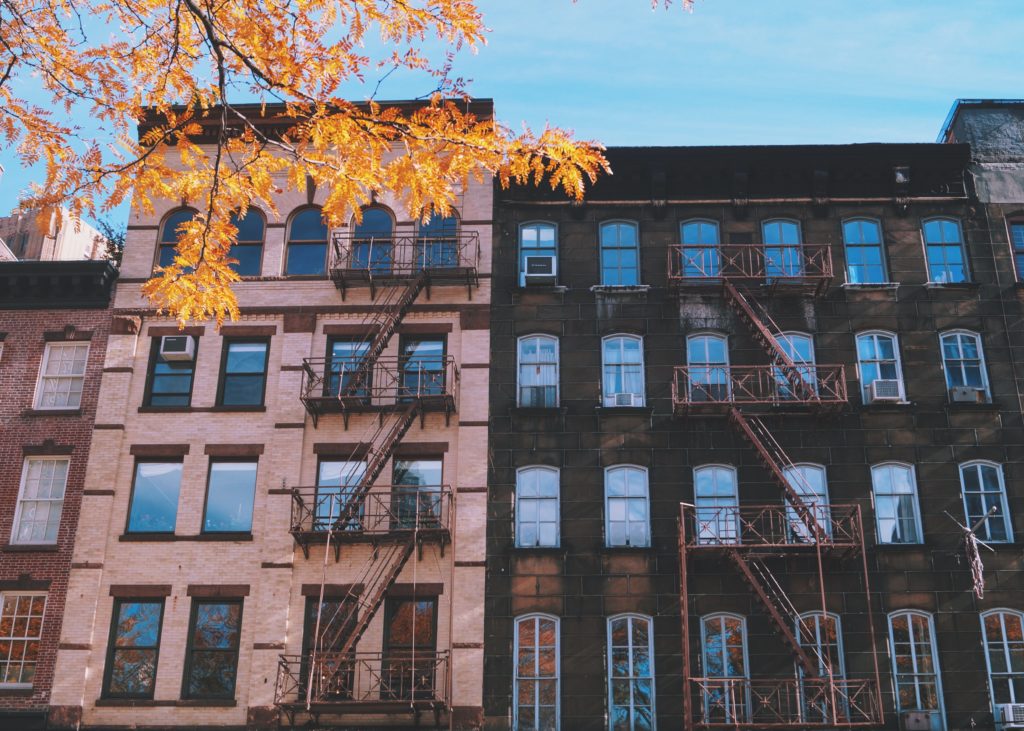 The prospect of finding affordable housing in NYC can be daunting at best, and downright scary at worst. Regardless of where you live now, you are probably aware of the difficult housing market facing New Yorkers, especially those who need to commute into Manhattan easily. Coming from Boston, I was no stranger to a competitive and ever-changing housing market. However, there were a few lessons I learned when searching for housing in New York that surprised me. 
Here are my three sometimes surprising ways the New York renting market works, and three ways to make renting easier on you. While reading these findings, please keep in mind that they will vary based on experience in New York housing, which focused on finding apartments with rooms below or around $1,000 a month.
3 surprising things about renting in NYC:
1. Things move fast
When I say fast, I mean really fast. During one of my apartment hunt in New York, I was looking for a two-bedroom in Brooklyn with a friend. I found a listing that went live on a Tuesday, and the apartment was accounted for by Thursday morning. Unfortunately, this means that groups may have a hard time finding an apartment that they can look at together. You can either all agree to block off availability (like each Tuesday and Thursday we will keep open, or otherwise have easily cancelable plans, in order to look at apartments) or agree to sign a lease when only part of the group has seen the living space. Another surprising factor to me was that searching any sooner than six weeks out for your next apartment is probably too early.
2. It is difficult to find appealing NYC apartments without fees
Perhaps this does not need any saying, but NYC is expensive, and so are apartments! Whether you are looking at paying a broker fee to find an apartment or a non-refundable apartment cleaning fee, you are likely to face increased costs. Moreover, almost all apartments in my NYC apartment-hunting experience require rent for your first and last month as well as a security deposit equal to the rent. That can be a lot to produce all at once, so saving months in advance is always a good idea.
3. If you are on a tight budget, you may need to get creative
Space in New York is limited. When I was looking for affordable housing not too far from work, I quickly found myself balancing needs and wants. Really, at the end of the day, all I needed was a twin bed in a relatively calm and clean apartment. Did I want a full-size bed, a room with a window, and enough space for a desk? Most certainly. But New York housing allows you the opportunity to be wonderfully creative with those wants. One of my best friends in New York found a reasonably priced room in a wonderful section of Brooklyn with kind roommates. However, the room featured a sleeping loft with a ladder and was relatively small. For her, the pros certainly outweighed the cons. If you are willing to give up a moderately sized room, a window in your room, the ability to fit a full-size bed, or many other factors, you are likely to find a better deal.
3 ways to make renting in New York easier:
With all that being said, the New York housing experience certainly isn't all bad! New York offers huge variety in a wide range of markets — so whether living near a Trader Joe's or an L train stop is your dealbreaker, you are sure to find many options that fit the bill. The key is to be patient in your housing hunt, knowing it may take a full month or two of weekly searching before you find the right fit.
1. Join Facebook groups 
Facebook is a hugely helpful resource for apartment hunting in New York, particularly if you are looking for affordable or short-term leases. Some groups I joined include "New York City Housing Rooms Apartments Sublets," "New York City Housing — Rooms, Sublets & Apartments NYC, Brooklyn, Queens" and "Under $1,000 Housing for Rent in NYC." Craigslist and SpareRoom are two other helpful online tools for finding housing. Of course, as with any apartment, be sure to properly screen who is posting the listing. If they ask for a deposit to view the apartment, run! 
2. Explore all options for your commute
New York offers wonderfully varied ways to get to work. While a train transfer during your daily commute might be strenuous and time-consuming in other cities, in New York, it often isn't because of how frequently lines run! This is great for apartment hunters, because it means you do not need to limit yourself to just one train line. Additionally, the ferry can be a viable transport option for others. And, if you're able, walking a half mile between train stops or destinations in New York isn't so bad! Trust me, I've done it daily.
3. And lastly…don't be afraid to look outside of New York City 
Of course, everybody seems to know that the other boroughs (perhaps most popularly, Brooklyn and Queens) offer unique and affordable housing alternatives to Manhattan. But New Jersey is a quick commute via the PATH which comes frequently. I had many friends living in New Jersey with a shorter work commute paying rent less or equal to mine! New Jersey also offers a quieter escape from New York City and some tax benefits. Of course, keep in mind that Jersey life isn't for everyone! If you love the hustle and bustle of New York and love exploring the city at all hours, a New Jersey alternative might not be for you.
Finding affordable NYC housing
Entering the New York housing market in search of affordable housing can seem like an intimidating feat. However, with clear goals, consistent searching, and flexibility with your wants, you can find an apartment right for you.
Anna Craven is a publicist and writer from Boston, MA. She loves finance, organization, and most of all, storytelling. You can follow her adventures with her rescue pup, Mickey, here. 
Image via Unsplash
Like this story? Follow The Financial Diet on Facebook, Instagram, and Twitter for daily tips and inspiration, and sign up for our email newsletter here.