Everything You Need To Do Before Buying Your First Car (+Checklist!)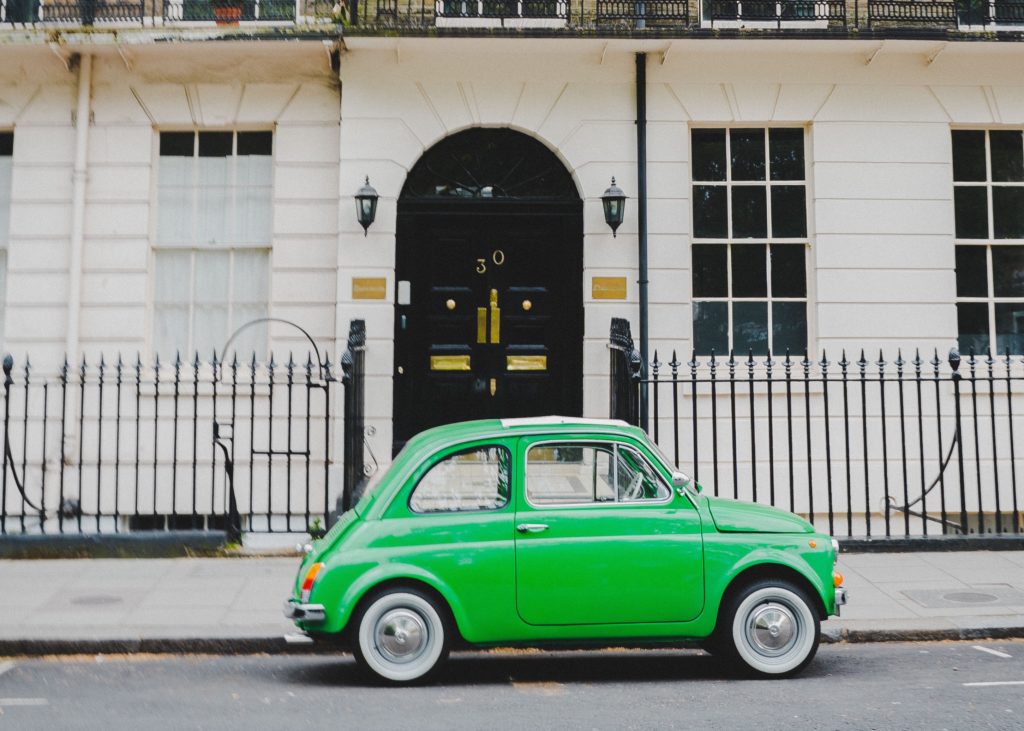 This article is sponsored by CreditRepair.com.
Unless you live in a city with widespread, reliable public transportation, chances are you're going to need a set of wheels at some point. Owning a car can be life-changing, but you need to start on the right foot from the beginning to make the experience a good one.
Download our free car-buying checklist here! 
1. Get your finances in order
Once you decide you need a car, it's tempting to start thinking about what you want. Leather interior! Bluetooth! All the bells and whistles! The trouble there is that you've skipped a step. You shouldn't do a single web search or visit a lot without first making sure you're on firm financial footing.
Check your credit report
For better or worse, your credit score can have a massive impact on your ability to buy a car. The lower your score, the higher your interest rate and APR are going to be. Your monthly payment may be higher, and more of it will be going to interest rather than principal.
Everyone is allowed to run one free credit report per year. Grab your info from Equifax, Experian, or TransUnion, and go through it with a fine-toothed comb.
Dispute inaccuracies.

Don't let someone else's poor choices or a paperwork error damage your credit.

Pay down accounts in collection.

Get on a payment plan and see if the creditor will remove the debt from your report.

Ask for late payment forgiveness.

Everyone misses due dates now and then. Contact the creditor and see if they can remove these slip-ups from your report.
Fixing issues like this will improve your credit score and make the entire car buying process a little less stressful.
Having a solid credit score opens more doors in life than you may think — like getting a great interest rate on your car loan, making it more affordable in the long run. With the help of CreditRepair.com's team of experts, staying on top of your credit report is easier than ever, so you can focus on keeping certain living costs down and reaching your goals.
Get financing info
Any dealership you buy from will be more than happy to finance your loan, but just because it's easy doesn't mean it's what's best for you.
Contact your bank or credit union and ask about their auto loan interest rates. Your credit score will affect the rates they offer you, but those rates could be better than the dealer's. As a bonus, you can take your bank's offer to the dealer and see if they're willing to beat it.
Do the math
Time to break out the calculator and figure out what you can actually afford. Use a car loan calculator to enter vehicle price, APR, and other factors, then play with the numbers until you arrive at a monthly payment and purchase price that makes sense with your budget.
Now look back at the individual numbers. Do you need an APR under a certain amount? Do you need a down payment of $5,000? What do you need to do to reach those numbers — negotiate an APR with your bank, or cut back on luxuries and start saving for the down payment?
Budget for hidden costs
Buying a car is just the beginning of your journey. You also need to factor in ongoing costs: insurance, gas, routine (and emergency) maintenance, parking, etc. You may be able to buy a car, but if you can't afford to keep the tank full or take it for oil changes, all you're doing is saddling yourself with a four-wheeled millstone.
Okay, now you can buy a car, right? Well, almost.
2. Before you buy
Once you know what you can afford, it's time to figure out how to get the best car for your life.
Know what you need
Having the wrong car is almost as bad as having no car at all. Take time to figure out what car makes the most sense. Here's just a few things to think about:
How much seating do you need?

Gas, electric, or hybrid — which best matches your driving needs?

Do you haul mostly groceries, or your tiny house?

Will you be driving in extreme conditions, like mountains or snow?

What do you love/hate most about your current car, or other cars you've driven?
Decide on new vs. used
The "right" answer to this question depends on which financial methodology you follow. For some, buying a new car is absurd because it starts losing value the moment it hits the pavement; for others, buying used is a waste of money because you're getting something that already needs extra upkeep.
In the end, the decision is subjective. If you don't want to buy another car for 10 years and you plan to take good care of what you buy, new may be your best bet; if you're looking for something that will get you through the next couple years while you save up to move overseas, used could be perfect.
The goal is to weigh the pros and cons and choose what works for you.
Trade in to trade up
Just like having a job can make it easier to get a job, having a car can make it easier to get a new one.
Use a site like Kelley Blue Book to research your current ride. If it's in decent shape and not too old, you might be able to trade it in — either for cash or as part of the process of buying your new wheels. Having a trade-in option can be great if your credit score isn't quite where it needs to be, or if you're not able to save much for a down payment. Okay, now you're ready to sign on the dotted line.
Pro tip: If you're facing a low down payment, don't have a solid trade in option, and higher interest rates because of a low credit score, it may be wise to hold off on finding a car until you get your ducks in a row. If your credit score is low due to inaccuracies or negative claims, CreditRepair.com can help.
3. On the lot
You've got your budget and your list of needs and wants. Now the fun part: picking a car! This part of the process is exciting and can be overwhelming, so it's important to stay focused.
Do a test drive
Or three, or eight, or 20 — however many you need to make sure your choice is the best one for you. For a new car it may take multiple test drives to figure out where all the buttons and knobs are. For a used car it's your chance to find out if that weird sound is just road noise or a red flag.
Buying new?
Get the scoop on warranty offerings and return policies. A handful of states have "lemon laws" that protect buyers of used cars, but if you're buying new it's important to know what the dealer will cover and what they won't.
Buying used?
Finding a used car can be easier on your wallet, but it also means you need to be more careful when you buy.
Every used car has history.

Use a site like

CARFAX

to learn that history and make sure you're comfortable with everything in it.

You have the right to an independent inspection.

Bring the car to a mechanic you trust

before

you buy it.
Any seller who says you don't need to worry about these things is probably hiding something. Better to find it out now than when you're going 70 down the highway and the engine starts smoking.
Bring the right paperwork
Depending on how you're buying a car and from where, you may need to bring all kinds of documentation — everything from the basics like your driver's license and form of payment, all the way to up to paystubs, a list of references, or your current car's paperwork (for a trade-in).
Fortunately you don't have to guess what you need or bring your entire box of tax returns. Whomever you're buying the car from should be able to tell you exactly what they need to see when it comes time to purchase.
4. Knowledge is power
Knowing what you can afford, what you need, and how to ensure you're getting a good deal makes it more likely that you'll end up with the perfect set of wheels for you. Just remember:
Focus on the numbers.

Get your credit score in shape, get good financing, and note potential hidden costs.

Know what you need and how to get it.

Avoid buying something that doesn't work for you, and leverage a trade-in if you can.

Cross the T's and dot the I's.

Have the necessary paperwork and take the car for a spin (and/or to a mechanic) before you buy.
When buying a car, it's important to put yourself in the driver's seat — in every way possible. Happy roadtripping!
Be sure to download our free car-buying checklist here to keep track of everything you need to do before financing your vehicle!
Think CreditRepair.com could help you? Check it out to learn how they can help you work to repair, build, and maintain your credit score by working directly with the credit bureaus to challenge any unfair, inaccurate or unsubstantiated items on your credit report, and teaching you how to understand both your own score and the rating system.
Image via Unsplash
Like this story? Follow The Financial Diet on Facebook, Instagram, and Twitter for daily tips and inspiration, and sign up for our email newsletter here.