Everything You Need To Know About Working With A Financial Advisor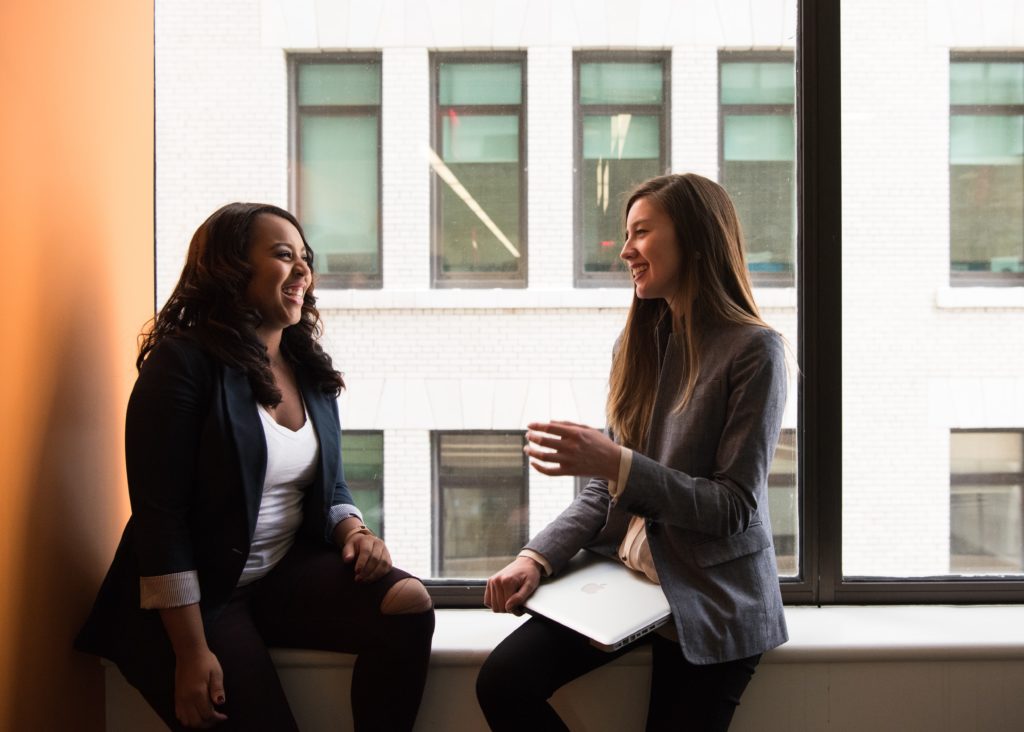 This post is brought to you by M&T Bank.
Here at TFD, we find ourselves repeating certain pieces of advice over and over. You probably think we're a broken record when it comes to saving an emergency fund, investing as early as possible, and putting your savings in a high-yield account. Those are, in our opinion, the closest we'll get to "universal" money advice — as long as you have your basics covered (i.e. you're not struggling to get by on a day-to-day basis), these are some of the most important big money steps.
That's why we're partnering with M&T Bank to demystify the role of a financial advisor. What do they do? How can they actually help with your money? And do they really only help rich people?
Another piece of advice we often give is to leave the big things up to a professional. For instance, if you run your own business and don't have an accounting background, it's crucial to delegate your bookkeeping to someone with the expertise to handle it. And when it comes to your personal finances, it's often best to consult an expert when you're making major money decisions that could impact you for years.
In that vein, TFD  recently spoke with another partner, Julia Lorenz-Olson*, co-founder of The Art of Finance financial advisory practice and co-host of the PBS digital show Two Cents. (You've probably seen her in our "Ask a Financial Advisor" series over on the TFD Instagram, too!) Julia kindly answered everything we'd want to know about working with a financial advisor, from how much you can benefit from their services to finding the right advisor for your specific goals.
TFD: What, exactly, does a financial advisor do?
Julia Lorenz-Olson: So the term "financial advisor" is a generic one without a specific definition within the financial industry. So advisors can actually come from a variety of different certification programs and range of experience. Typically though they can do things like create financial plans for a fee, sell insurance or investment products, and sometimes provide tax guidance or estate planning, all depending on the licenses they hold and who they are regulated by (the states, FINRA or the U.S. Securities and Exchange Commission). 
TFD Pro Tip: We understand that thinking about your financial future can sometimes be overwhelming. That's where M&T Securities can help. When you meet with one of their advisors, they'll work to get to know you: your career expectations, your responsibilities, your hopes and dreams. They'll talk about how much risk you're comfortable with, and when you expect to need the funds you're seeking to accumulate. They'll use all this information to begin shaping a plan that's uniquely suited to you.
It seems like financial advisors would only be able to help people who are already rich — is that true, and why/why not?
This is a common thought because, traditionally, financial advisors make their money by managing investment assets and charging a percentage to do so. Those numbers only equate to a decent amount of income if you're managing a lot of them. 
That being said, coming to a financial professional is effective when there are some finances to plan with. Advisors aren't typically the best help if you're still in the scenario of breaking even or getting further into debt. But that doesn't mean there's no one out there to help you! You can look for people with an AFC certification. That's an Accredited Financial Counselor. They're well versed in budgeting guidelines, how to deal with debts and basic investment guidance as well. 
What's the difference between a financial advisor and a CFP?
A CFP is basically a designation that a financial advisor can attain. The letters stand for Certified Financial Planner™. Being able to use those letters requires someone to go through a specific coursework process, pass an exhaustive test and have three years of experience in the field. Also, if you pay them for their planning services, that makes them a "fiduciary." That means that they're legally required to act in the best interests of the client.  
Finally, there are two more distinctions that I'd want to draw attention to that aren't very well understood: "Fee-Only" and "Fee-Based." A fee-only planner is a financial planner who isn't legally allowed to sell any type of financial product or accept commissions or kick-backs from any type of third party. I just personally prefer that because it provides an environment of financial objectivity for the planner. Whereas the term "fee-based" means they can charge a fee to create a plan AND charge for the sale of products as well. I know…so confusing!
How do I find the right financial advisor for my specific life and finances?
This is a wonderful question. It's often tough! Thankfully the industry is changing slowly but surely to include service offerings that make sense for people who are more in the beginning and middle stages of their financial journey. Emphasis on the "slowly." So it might mean that you have to do a little digging. Always, always interview them over the phone or in person if possible. Get a feel for their vibe, ask about the demographics of their clientele, and ask them specifically if they've got expertise in the areas of most concern for you. You can also check them out on your state securities regulator's website, the FINRA Brokercheck website or the SEC's website. 
If I haven't started investing yet, what are some resources I should use to learn about financial planning?
I'm going to be a little biased and plug our PBS digital show Two Cents here. We have a lot of videos geared towards beginner investors. We truly make it for people who are in the pre-hiring-a-professional phase of their lives. I also think Amanda over at Dumpster Dog Blog is really spot-on with her material and guidance. I'm totally a fan. And finally, for those of us who love to turn paper pages, Personal Finance for Dummies is actually a really accessible read! Even if you eventually plan on hiring someone to help you plan your personal decisions down the road, being able to come in understanding the basic terms like "mutual funds" or "allocation" will make your time with them more constructive and valuable.
*****
Call 800-724-7788 for a complimentary financial review with one of M&T Securities' Financial Advisors, or visit your local branch today to learn more.
Investment and Insurance Products: • Are NOT Deposits • Are NOT FDIC Insured • Are NOT Insured by Any Federal Government Agency • Have NO Bank Guarantee • May Lose Value​​​​​
Brokerage services are offered by M&T Securities, Inc. (member FINRA/SIPC), not by M&T Bank.
M&T Securities, Inc. is licensed as an insurance agent and acts as agent for insurers. Insurance policies are obligations of the insurers that issue the policies. Insurance products may not be available in all states.
M&T Securities, Inc. does not provide tax advice in conjunction with the discussion of investment or insurance products. Please consult a tax advisor regarding specific tax effects.
The content of this page is for informational purposes only and is not intended as an offer or solicitation for the sale of any financial product or service, nor to offer any tax, legal or financial advice. Please consult with the professionals of your choice to discuss your situation.
Investing involves risks and you may incur a profit or a loss.  Past performance cannot guarantee future results.
This document is not designed or intended to provide financial, tax, legal, accounting, or other professional advice since such advice always requires consideration of individual circumstances. There is no assurance the any investment, financial or estate planning strategy will be successful. These strategies require consideration for suitability of the individual, business or investor.
*The opinions of Julia Lorenz-Olson are her own and do not necessarily represent those of M&T Securities, M&T Bank or any of its affiliates. M&T Securities is not affiliated with TFD, The Art of Finance, Two Cents, Dumpster Dog Blog or the authors or publishers of Personal Finance for Dummies. 
Certified Financial Planner Board of Standards, Inc. (CFP Board) owns the CFP® certification mark, the CERTIFIED FINANCIAL PLANNER™ certification mark, and the CFP® certification mark (with plaque design) logo in the United States, which it authorizes use of by individuals who successfully complete CFP Board's initial and ongoing certification requirements.
Third-party trademarks and brands are the property of their respective owners.
Image via Unsplash
Like this story? Follow The Financial Diet on Facebook, Instagram, and Twitter for daily tips and inspiration, and sign up for our email newsletter here.