An Exact Cost Breakdown Of My 4-Day Trip To London & Why I Wish I Spent More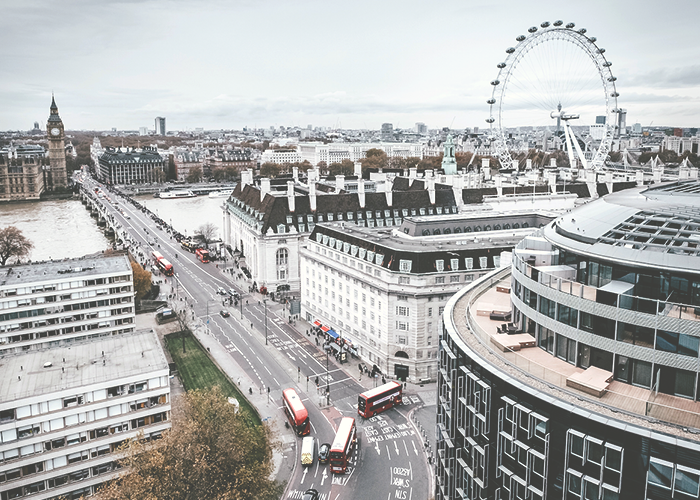 About a month ago, from the 14th to the 17th of February, I finally managed to go on my long-awaited post-high school graduation trip to London with my best friend. I had been saving for a year for that trip, so I had a considerable amount of money I was ready to spend during those four days (about €500, which comes out to about £430, or $542 USD).
I actually came home with some leftover money but, funnily enough, I'm not happy about it.
Transportation
As we live near Venice, Italy, we had to get to London by plane. I could lie and tell you we carefully checked several companies, compared offers and dates, but it wouldn't be the truth. We knew London was one of our main options for the trip, one day in late October we checked the Ryanair flights, we saw a bargain and we took it.
Overall we payed £40.12 ($50.56) each for both our flights Venice-to-London and London-to-Venice: £33.20 ($41.84) for the actual flights, and £6.92 ($8.72) for check-in services and choosing our seats. This price is the result of two factors: flights are cheaper in the winter months, and we choose weekdays to travel — Tuesday and Friday.
Like many other low-cost airlines, Ryanair lands at London Stansted, which is about 50 km away from London, so we had to find a way to get from the airport to the city. We chose the Stansted Express and payed £20.98 ($26.44) each for both train rides, since we managed to book in advance and benefitted from the discount.
During the rest of our trip, we went around London on the tube with an Oyster card that we each payed £35 ($44.10) for: £5 for the card, and £30 for all the rides.
Total cost of transportation: £96.10 ($121.10) per person.
 Accommodation
Since we were planning to go out all day for all four days of our trip, we decided to stay in a hostel. It's not the best option in terms of privacy and comfort, but it was incredibly cheap.
Once again, we benefitted from the fact that it was mid-February. Moreover, we checked both Hostelworld and the Hostel's own website before booking, and it turned out that on their website, there was a discount code if we booked our stay before the 8th of November. We did.
We each payed £48.80 ($61.49) total for three nights in a female-only eight-bed dorm with its own bathroom.
This had several advantages: free breakfast at the Hostel, a 20% discount for meals in a bar affiliated with the hostel, and free luggage storage on the day of check-in and check-out.
Food and Entertainment
This is the part I'm a bit disappointed about.
Food was probably the most expensive thing in this whole trip. Or, at least it looked incredibly expensive to two provincial girls who usually spend no more than €15 when they go out to what they consider a fancy place. The Big-City-shock and the stronger-currency-shock both struck us, simultaneously.
Despite the free breakfast at the hostel, we still had several meals to consume. Overall I spent £101.03 ($127.31) on four lunches, three dinners and random snacks. But let me tell you, I'm not happy at all about how I spent that money.
I was pretty satisfied with all the lunches. We went to Pret a Manger three days out of four, and that was always money well spent: tasty food, plenty of choice in fruit and vegetables, and low prices that allowed us to buy a lot of stuff. I also wouldn't complain about the cupcakes in Portobello Road and the Starbucks cookies. But we had terrible dinners.
The point is: we could afford to spend more money on dinners. We were actually so worried about how expensive food seemed that two out of our three dinners ended up being awful, both in terms of quality and quantity. We ate too little of pretty bad food. We didn't consider that, seeing how much we were spending on the trip overall, it was more than affordable and reasonable for us to spend a little bit more on dinners and go to some nice places.
To give you a better idea of what I'm talking about here's a comparison: I spent more money at the Harry Potter shop at Platform 9 ¾ than on any of my three dinners. In fact, I spent about £40 ($50.40) in that shop between professionally taken photos (£20), a golden snitch necklace (£8.95), a Deathly Hallows key ring (£6.95) and my Gryffindor bow clip (£3.95).
And I didn't spend that much on other things either: £5 on postcards at the National Gallery, £1.50 for some other normal postcards, £5 for the locker that I didn't bring from home for a total of £11.50 ($14.49). 
All the other things we did — the entry to the British Museum and the National Gallery, the walks on Notting Hill and Hyde Park, the selfies in front of the Big Bang and Bucking Palace — were free.
Overall, the whole trip cost me £282.55, which is currently equivalent €325.81 or $351.28 USD, which is less than what I'd been willing to spend for the trip. But not spending money on proper, fulfilling dinners lowered the quality and the enjoyment of my trip overall. And considering I had that money to spend for the purpose of this trip, saving it definitely wasn't worth it.
Miriam is a university student currently majoring in Philosophy, International Studies and Economics at Ca' Foscari University of Venice. 
Image via Unsplash