Exactly How Much I Spend (And Where I Save) When Traveling Internationally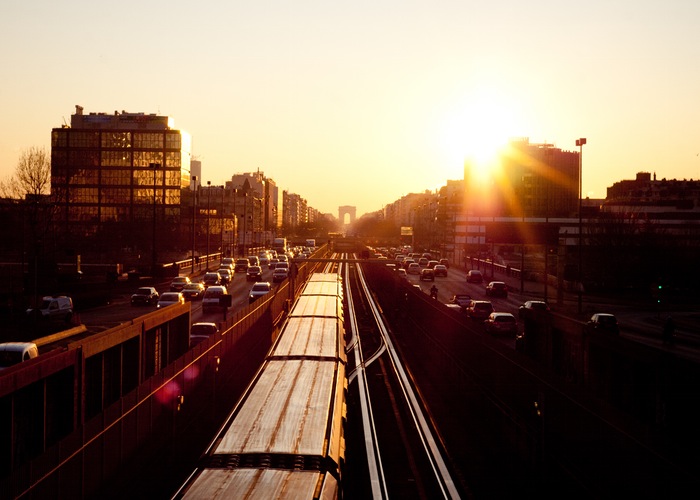 Recently, I planned an extensive trip to Hong Kong and Tokyo, and I wanted to share the process of planning a seemingly unrealistic multi-country trip on my budget. I wanted to go on this trip to see my friend, who is currently living in Hong Kong, and then continue on to Tokyo, which is about a four hour plane ride away. I picked a range of possible dates and started plugging them into Kayak. I was pretty flexible, since I would be using my paid vacation days. (My vacation days don't roll over, which was a big motivation to take some time off.)
Here's what I learned about planning where to go, when to go, where to stay and how to fly on a budget:
Picking the location:
I have a mental reserve of places I want to go in the future, and Tokyo has been on the list for years. Hong Kong was somewhere I hadn't given much thought to, but my friend was living there, and the more I learned, the more I wanted to visit.
Deciding where you want to go first is important because it can alter the pricing. Flying into an adjacent city can help you cut down on pricing. I flew out of Istanbul when taking a trip to Spain and Turkey, and reworking my itinerary saved me hundreds of dollars. 
The dates:
I like to play around with where to go first based on dates, flight pricing, and other events.  For example, I wanted to end up in Japan for cherry blossom season in Kyoto.

The more flexible you can be with your dates, the more likely you are to find well-priced flights and hotels. You also have to give yourself enough notice, so you can shop around and strategically buy.
The proposed budget:
As with anything else, it's safest to have an idea of what you want to spend before committing to a trip. I have a rule, currently, that I am not going anywhere if the primary flight (to and from that continent) is over $800.
I try to give myself a lodging budget of anywhere from $40-$80 per night. This is a lot easier when you are splitting something with one person, or multiple friends. If you're alone, your lodging isn't going to be as glamorous, but you can still end up in a nice hostel or a small Airbnb.
For hostels, I've used Hostel.com and Hostel International. In Europe, my favorite chain is Generator Hostels. For hotels, I've used Expedia, Kayak, and Hotel Tonight.
The flight(s):
As I've mentioned, my dates were flexible which allowed me to look for the best possible price. Typically, Tuesdays are the cheapest day to buy a flight. (Thursdays are also a good bet, but Fridays aren't.) I used Kayak, but I've heard Google flights and Sky Scanner are great too. I actually prefer Expedia, because I love the app. But for multi-city flights, Kayak is typically better because it aggregates from most travel sites.
When browsing for this trip, I found a flight into Hong Kong out of Tokyo for under $700. By the time I decided I was ready to buy, the price had gone up. I searched for the next week, and tried to stick to my rules (for example, I prefer not to do insane layovers.) 
There were $600 flights with layovers on both ends, but I eventually found a $700 roundtrip flight that had a two hour layover on the way there, and no layover on the way back. This was the route for me. 
Then it came down to which airline. I always want to balance shortest flight, cheapest flight, and best quality, but of course, compromises are always made. I chose Delta because I have already earned miles with them. 
Once you know where you're flying in to and out of, you have to get from one place to the other. For this trip, I needed a flight from Hong Kong to Tokyo. On Expedia and Kayak, they were listing for upwards of $300 and with insane layovers. So, I found a small, budget airline, Hong Kong Express (like the Ryan Air or Southwest of Asia) and got a direct flight for $150.
Main flight $700 + connecting $150 = $850 total for international flights
The lodging:
For this specific trip, I looked at rooms that were approximately $120 hotel per night in Hong Kong because I was sharing with two others. In Tokyo, I chose a room from $110 per night, shared with one other person. I kept a $60 per night budget maximum (less in Hong Kong), which multiplied by the nine nights I was there, averaged $540 for lodging on my trip. 
Now we're at $850 (flights) + $540 (lodging) = $1390
Spending money:
The order I purchased in was: main flight, connecting flight, then lodging. Once these were all paid off (I put them on my credit card and paid in a few installments of self payback over about six weeks), I started to save up for an "allowance" for my trip. Since I have the luxury of paid vacation, I considered my regular salary, which can allow for $200 of spending per week. For any additional allowance, I needed to save in advance. 
I try to give myself an average of $100 per day on trips I take. I've found this to work in expensive places like London, and cheaper places, like Cartagena, Colombia. It all depends what you do and how you disperse your allowance. Some days you may eat cheap street food and take the train, others you want a sit down meal with alcohol, but will go to free museums to make up for it. 
For attractions and logistics, I tried to see if there were online deals for train passes, airport pick up, admission to any shows/reservations, and more. I booked in advance and saved on things like the Robot Restaurant in Tokyo, and on train passes so we could get around, and take a day trip to Kyoto. 
My trip was about 10 days, so I budgeted $1,000 in spending money, which breaks down to $100 per day.
Here are my final totals:
Main flight: $700
Connecting flight: $150
Lodging: $540
Spending money (attractions, transport, food, gifts, etc.): $1,000
Total: $2,390
Lina Abascal is a writer avoiding $10 juices while living in LA. She blogs at Lina Loves It and is on Twitter and Instagram.
Image via Pexels