From Peloton To Nespresso: 5 Budget-Friendly Swaps Your Wallet Will Thank You For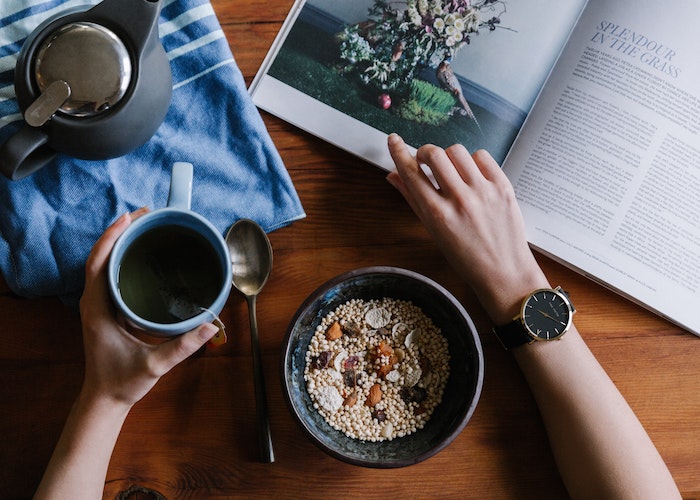 By this point, we've exhausted ourselves talking about how much working from home has warped our sense of R&R. Was it the pandemic that exposed just how burnt out we all were or did our collective exhaustion over the years just become too obvious to ignore? Maybe a little bit of both. Either way, there's been an obvious reckoning: We're overworked, and we're done with de-prioritizing our needs. Life is clearly too short to not invest in our wellbeing and happiness. 
But the thing is: Companies know we're willing to spend money to get our life back. Brands like Peloton were one of the first to count on it and capitalize on the urgency to reclaim our wellness, and they knew a lot of people were willing and able to spend $2k on a bike (and $13 a month for a digital membership fee). The harder we worked and the crazier our world became, the more inflated our wellness and self-care industry became. The idea was that we deserved a best-in-class bike for our home gyms. We deserved a Breville espresso machine or daily Starbucks deliveries. We deserved weekly facials. 
We do deserve to be able to carve out some time in our day to take care of ourselves — but it doesn't have to be super expensive. Here are some luxury self-care goods that can easily be swapped out for something more affordable to create your own wellness station at home.
1. A Peloton
Let's just start with the name-brand stationary bike that feels more like a cult than a piece of workout equipment. Since gyms were closed down for most of 2020, you probably sought alternatives, like a makeshift home gym. Even if you don't a lot of space, there are ways to get a full workout with just a mat and some weights. (And they do make space-saving equipment!)
This highly-rated Yosuda stationary bike is only $280 on Amazon, and it's compact and pretty light. It doesn't come with a fancy app or trainer on its screen, but it does have an LCD monitor that tracks your time, speed, distance, and calories burned. And let's be real: That's all you really need to get some exercise.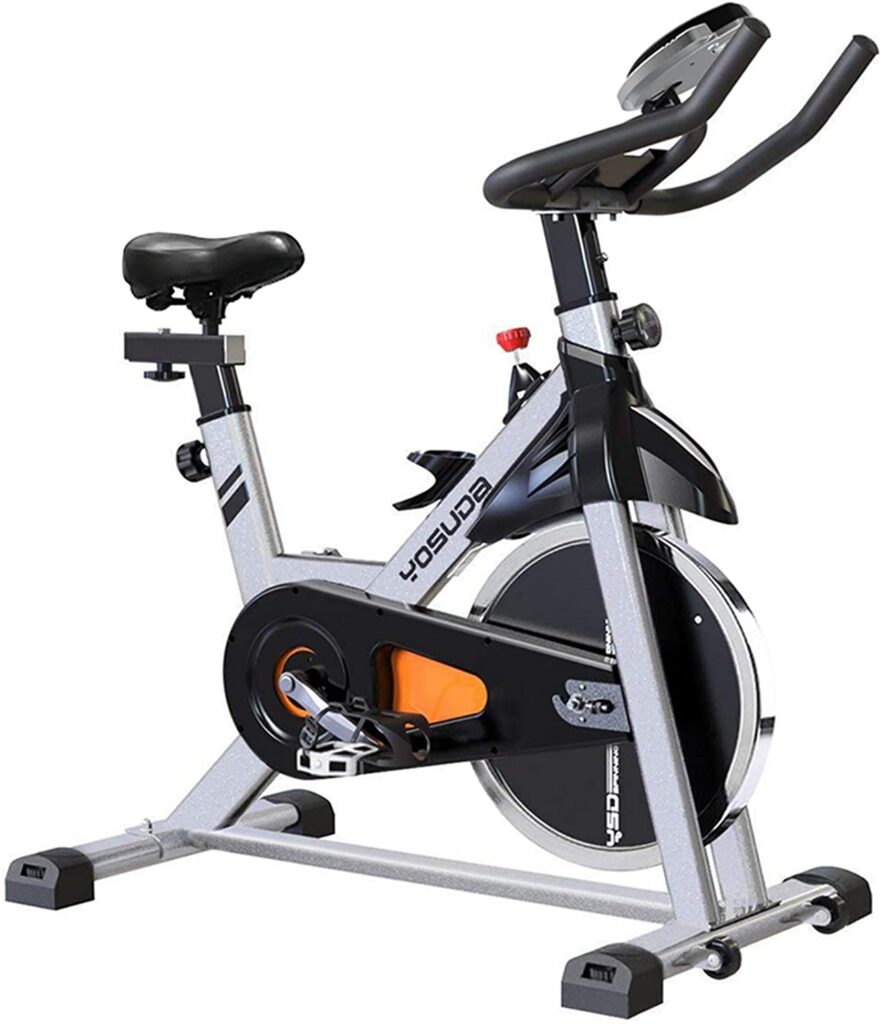 With some handheld weights like these (only $30), and a yoga mat ($20), you just need a few free YouTube exercise videos that can direct you on how to target and strengthen specific muscles, as well as how to get a full body cardio workout.
You don't actually need a $2,000 bike to adopt a healthy lifestyle. You can set up your own home gym for under $400. You might not be part of the Peloton club, but you can keep yourself just as accountable with a phone or Google Cal reminder, and that accountability isn't costing you $13 every month. 
2. Fancy Caffeine
Turning a once-in-a-while latte into a daily splurge because the caffeine helps you focus (and coffee shop espresso is delicious) is one way to accidentally end up spending a ridiculous amount of money. Same goes for investing in a top-of-the-line espresso machine. 
While it's hard to actually create a dupe for your favorite espresso beverage, there are ways to make your coffee break feel more special. You can buy a $12 milk frother, because hot, foamy milk goes a long, long way. Get yourself a Starbucks variety pack of syrups that cost $20 and last you at least six months. And lastly: Invest in good coffee beans (Bean and Bean is run by a mother-and-daughter duo, the beans are ethically sourced, and they sell some of the best coffee around) and grind them yourself (it's an extra step, but I swear it really does make coffee taste so much better). This Hamilton grinder is under $20 and it does the job nicely.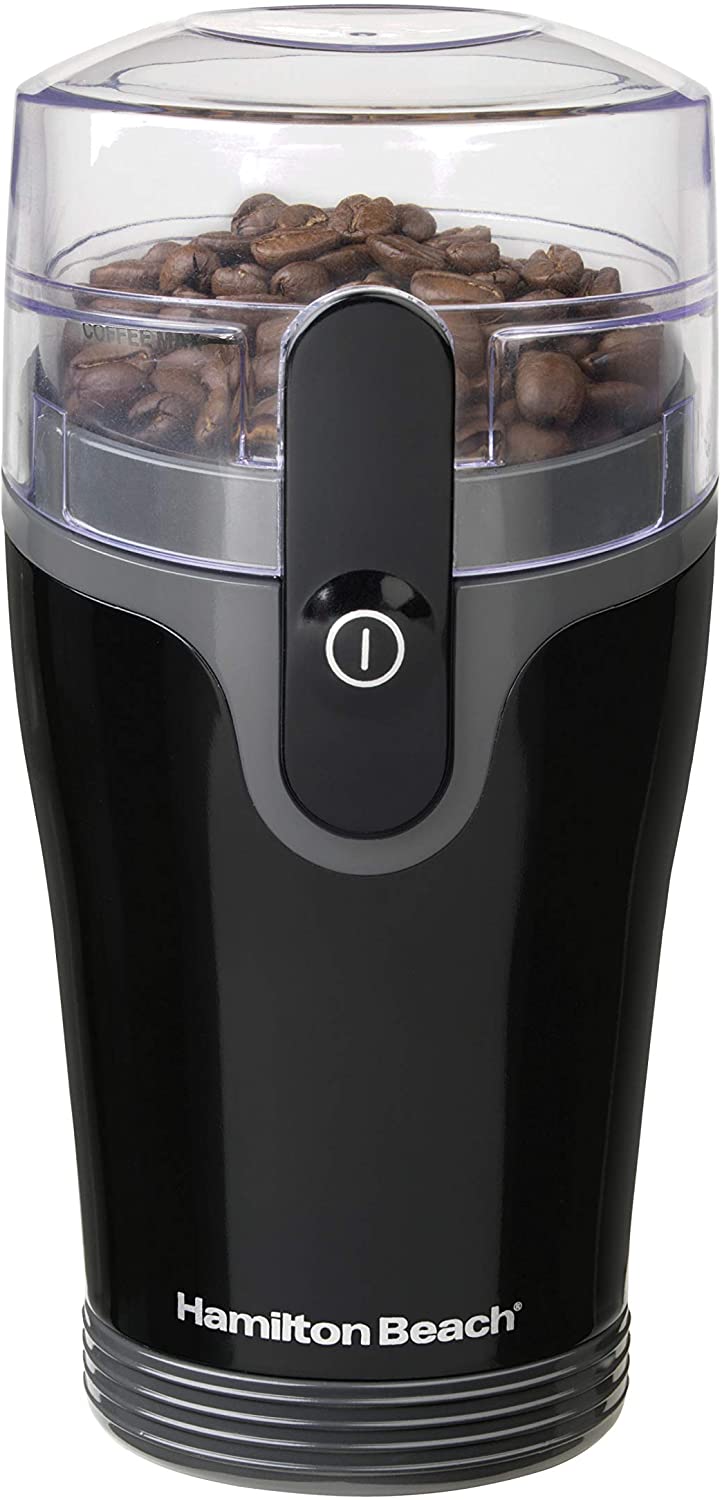 And to keep that hot coffee hot, get an insulated coffee mug (I like this Yeti knockoff that's only $13).
Also, I've found that when I shut my laptop and drink my coffee without blinking at a screen and replying to emails with one hand, I can actually appreciate it and enjoy it more. So, every once in a while, if you can, find a quiet space in your home (or your porch/balcony/outside area) and designate it your coffee break nook. 
3. Spa Treatments
Spas are back in business, but this shouldn't mean that you're booking a facial or massage every week. 
If your back is killing you, your problem could be your posture, so investing in a high-quality chair is perhaps step one. Step two is getting yourself a back support cushion (this is especially useful if you're back in the office and aren't able to choose your own chair). Step three? Order a plug-in back massager (this one is $40 and pretty heavenly). It's not the same as an hour-long massage, but it's the next best thing.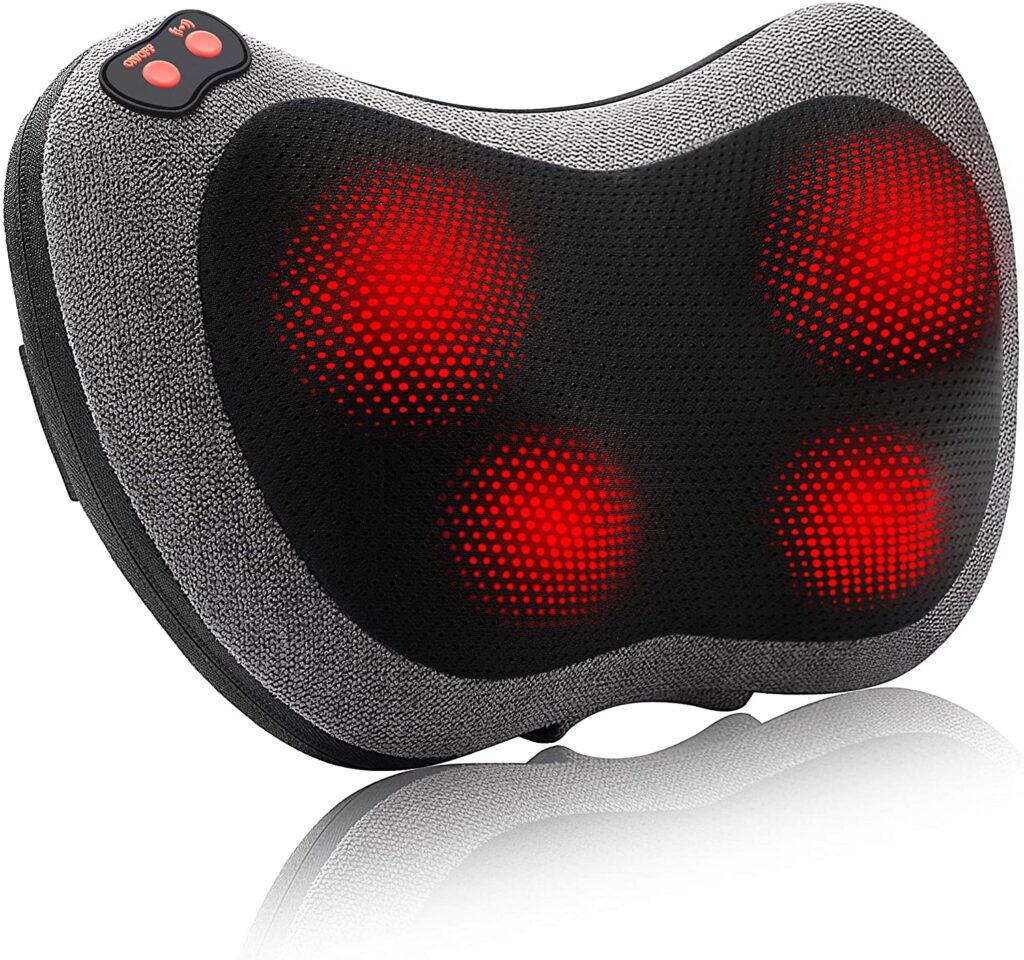 And while it's hard to replace a good facial, I honestly prefer just applying this Aztec clay mask ($8) and reading a book while it dries and hardens (it takes about 30 minutes, or until it's impossible to make any kind of facial expressions). Take a hot washcloth and gently scrub it off: Your skin will as soft and smooth as a baby's butt, and the formula helps dry out any blemishes you may have. Just make sure to drink plenty of water and moisturize, because the clay really is no joke. 
Lastly? Create some ambiance with an essential oil diffuser, or a really good candle (Amber and Moss by P.F. Candle Co. is so calming, it slows down time).
4. Expensive Blenders
For some reason, we've convinced ourselves we need the most expensive blender in order to make a smoothie. This is bullshit. First of all, you'll get the same product with a more affordable blender. The secret? Thaw out your fruit a little to give those blades a fighting chance. Seriously — stick those frozen bananas and strawberries in the microwave for 10 seconds (they'll stay cold, but the microwave will soften them up, so they're not rocks). This Oster blender is only $60, and it's got a strong motor and it's easy to use.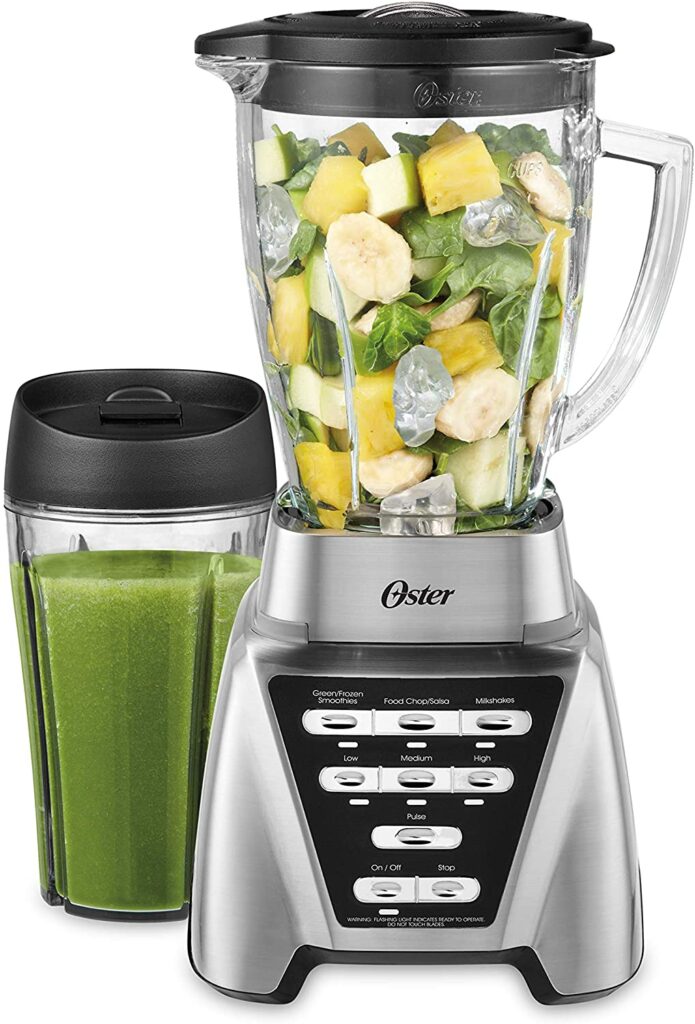 5. Supplemental $moothie Powders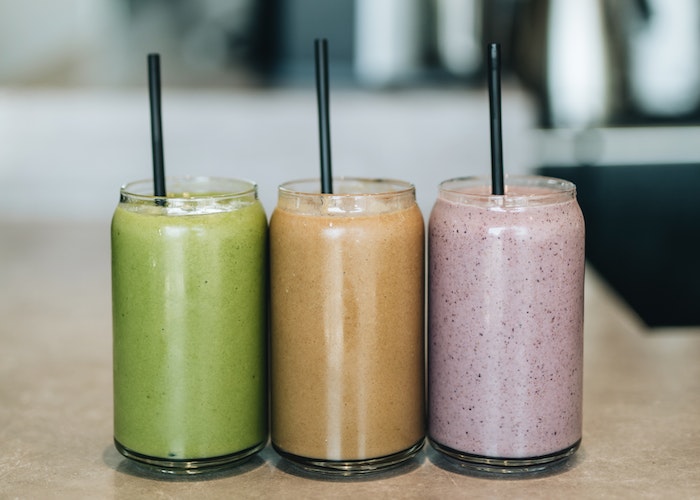 Overpriced supplemental powders that contain natural ingredients you've never heard about in your life are Just. Not. Necessary. There's no need to Goop-ify your shake because guess what? Fruits, veggies, and milks have all the nutrients you really need. Make yourself the best post-workout shake of your life by just mixing oat milk, natural peanut or almond butter, bananas, dates, and a dash of cinnamon. (Or do whatever the heck you want, it's your journey.)
Instead, check out our tips on how to create the perfect $3 smoothie, here.
Gina Vaynshteyn is an editor and writer who lives in LA. You can find more of her words on Refinery29, Apartment Therapy, HelloGiggles, Distractify, and others. If you wanna, you can follow her on Instagram or Twitter.
Image via Unsplash