From "Self-Starter" To "High-Paced Environment": The Real Meaning Behind These Job Descriptions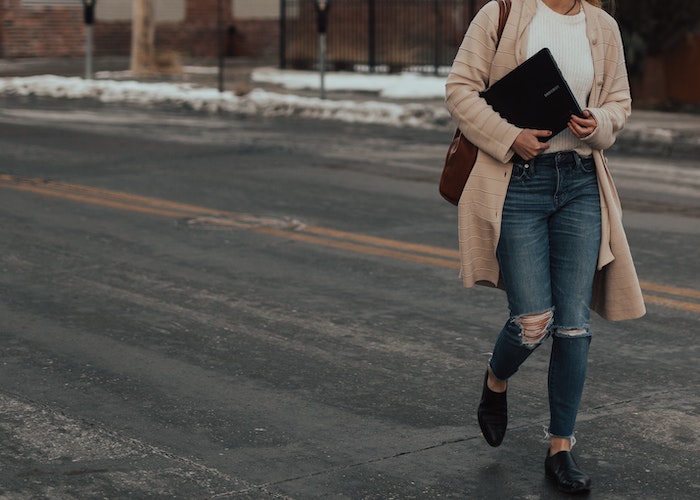 I've spent the last six years working in human resources, recruiting, and the career coaching space. And in that time, I've had to read, write, and decipher thousands of job descriptions. So I am like a drug canine at the airport: I can sniff out BS a mile away. I recently decoded job description buzzwords for The Financial Diet, and I am back for more. This time, I went on the hunt as a prospective candidate interested in various fields: marketing, customer service, and operations. 
 Here are the ten red flags I caught, what I believe them to really mean, and tips on how to handle the interview process if you're willing to take your chances.
*Disclaimer: My advice is based on anecdotal experience. This isn't and shouldn't be treated as the final word. 
1.  "Comfortable working in a highly matrixed organization and inspiring change is something that motivates you."
What they meant:

You're going to be told 'no' all the time, but we want you to be inspired anyway. Also, there's a lot of red tape, office politics, and people buying their time until retirement. Get comfortable; you'll always be waiting for something. 
How to approach the interview: This is going to be more common at well-established companies. In the interview, ask your prospective manager or the recruiter about internal growth for the team. "I know at ABC Company, there is a great amount of opportunity for growth. Can you share the trajectory of former Social Media Managers and where they landed after a few years in this role?" The answer you receive will shed light on how the employer and/or manager keeps its employees challenged, motivated, and engaged professionally. 
2.  "You are comfortable switching gears rapidly and making decisions in ambiguous situations."
What they meant:

You will be flying by the seat of your pants along with the rest of us, but you'll still need to meet every expectation we set on you from Day 1.
How to approach the interview: I would encourage you to inquire about how success metrics are established and how their subsequent directives are communicated. For example, "How does the Social team conclude what their goals should be for the following quarter? How are the goals communicated and expectations managed." And specifically, when we're speaking to your prospective manager, ask about their management style. If you're going to work in a fast-paced environment, you're going to want to be lead by someone who will do their best to shield you and set you up for success.
3.  "Ability to quickly adjust strategy and execution in the face of new information."
What they meant:

If the boss hates it on Monday, you'll be presenting a whole new game on Tuesday and rolling it out to the team Wednesday, just to have the whole thing changed by Friday.
How to approach the interview: Inquire about the stakeholders you would be working with and ask about their working style. Most of us will have to collaborate in the face of high demands, but it's helpful to get a clearer picture of who is running the show and who is providing "the new information."
4.  "An ability to flawlessly multi-task and thrive under pressure and deadlines."
What they meant:

We don't believe in human error. In fact, we don't believe in humans — by a robot. 

How to approach the interview: I would ask about team planning and expectation setting. As a freelancer myself, tight deadlines and pressure aren't cause for concern necessarily. However, I've gotten myself in bad situations because aspects like turnaround times and editing timelines weren't discussed. If there are tight deadlines, but they're communicated effectively, this could come down to time management on your side. But if there are tight deadlines because of poor preparation or is the consequence of being short-staffed, it may be time to reconsider the position. 
5.  "Self-starter with the ability to work independently, prioritize and get things done."
What they meant:

We don't have time to properly train you, so we're effectively going to drop you off in the middle of nowhere and expect you to find your way home. Bring your own compass.

 
How to approach the interview: Ask about the hiring manager's management style and be honest about if it's something you'll work well with. For example, if you love autonomy and hate micromanagers, be diligent to learn how your prospective boss engages and motivates the team. Does she lead with trust, or is she more often in the weeds? 
6.  "We're seeking a highly motivated professional with entrepreneurial drive to grow with us!"
What they meant:

The founder is going to expect you to love this company just as much as they do and match their level of commitment. 
How to approach the interview: Woof. If you are a workhorse, ask about equity, employee profit-sharing, and any other monetary benefit. Get your bread. If you prefer work-life balance, ask about boundaries at work, PTO policies, and metrics for success. If you don't jive with it, do not pass go — run away. 
 7. "You can manage multiple projects in a fast-paced, deadline-driven environment while maintaining a sense of humor and good nature."
What they meant:

We're going to break you. You will get burned out, but you still need to pretend that you #lovewhatyoudo. 
How to approach the interview: Honestly, I would strongly recommend not even looking at a company that says this, but if you do, I would ask about employee engagement. How do managers and executive leaders work to keep their attrition low and engagement high? If you're expected to be jolly, what reasons are they giving you to be jolly? For some, knowing that bonuses and rewards are used as motivation can be inspiring. For others, this could be working at a company with a sabbatical program. Figure out what motivates you, and see if this company can provide what you want.
8.  "You are intrinsically motivated with a high level of initiative and enjoy working with minimal supervision."
What they meant:

If you're constantly looking to take on more work for free, then you will be deemed a slacker.

 
How to approach the interview: In addition to echoing the same sentiments in the previous decoding, push to learn more about leadership development. Ask the hiring manager how they help their employees remain updated on industry changes, prepare them for their next role at the company, and what most employees walk away with when they exit the company.
9.  "You are confident in your ability to decipher essential messages in the noise." 
What they meant:

No one knows what the f*CK they're doing here. But don't ask questions. 

 
How to approach the interview: Ask about processes, established policies, and leadership communication. My Spidey sense tells me that it's sh*t-show with no buyer's manual in sight. Understand what you're walking into and what you'll be expected to clean up. If you're up for the challenge, you can squeeze in more experience in a shorter period of time, but it has to be worth it to you.
10. "​​Can work through ambiguity and knows how to acquire information independently, work independently, and in a team environment."
What they meant:

We're not going to train you. We're not going to help you. But we are going to expect too much from you and blame you when it's not right.
How to approach the interview: Truly, run. This kind of company hires leaders who will gaslight you into thinking your shortcomings are only a fault of your own and that you are owed nothing — not even training — as an employee. However, to give them the benefit of the doubt, do ask about their 90-day ramp-up period. They should be able to lend insight into the onboarding process, your success metrics in the first 90 days, and the training materials you'll be given. If they can supply that information, proceed. If they can't, consider walking away now.
Jazmine has been a contributing writer for The Financial Diet since 2015. While her spending habits have changed over the years, her advocacy work surrounding social change and mental health has not. She hopes her writing and activism can empower all women to occupy their space at work — and everywhere else. Outside of TFD, Jaz (as she likes to be called) is a career coach, full-time writer, and a plant + dog mom residing in Dallas, Texas. She spends her "fun money" on trips to Trader Joe's, throw pillows, and white wine. You can follow her Target shopping adventures here, and learn more about her at JazmineReedClark.com.
Image via Unsplash