9 Job Opportunities That Have Popped Up Because Of COVID That You Can Apply For Now!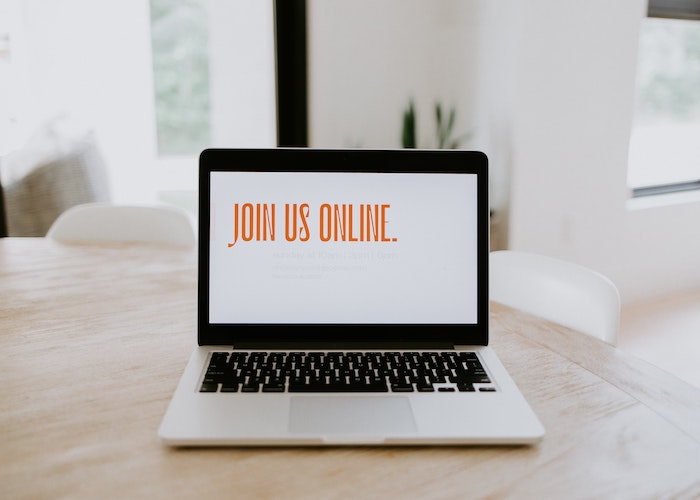 According to the Bureau of Labor Statistics, the U.S. unemployment rate fell by 1 million, to 12.6 million, in September. While it's true that some people who were furloughed have been re-employed by their former companies or have even found new opportunities, it's also true that many industries are still suffering. The entertainment and airline industries haven't made a large comeback, and that equates to permanent job loss for many. Also, ice skating rinks are on the verge of extinction, the president of Disneyland Resorts recently announced that the park will be closed "for the foreseeable future," and local outlets have already reported family-friendly gaming center 'Boomers,' have permanently closed down. Even restaurants, although many have fought to stay open, are barely able to make rent. Eater reported that 90% of NYC restaurant owners were unable to pay full rent back in August.
COVID-19 has changed the workforce, and it's going to take a long time to dig us out of this new, harsh eality. However, there's some good news; a lot of new jobs have been created because of the pandemic. Due to increased demand and need in multiple industry, many companies have actually increased their job postings, uploading hundreds of thousands of open roles (yes, really).
While this most likely means a lot of people will have to completely pivot their skills and career trajectories, and adjust to new expectations, it's a start, and it provides us with a glimmer of hope that, as bruised as our economy is, it's adapting and adjusting to the future.
Here are some of the companies and job opportunities that have emerged during the pandemic, most of which are actively hiring across all states and globally!
1. Amazon
The most obvious company that's been able to successfully leverage a pandemic and come out on top (for better or worse) is Amazon. Obviously, there are ethical dilemmas to consider. However, with Amazon's resources, millions of Americans are able to shop for essentials without leaving their homes, and therefore minimizing the risk of exposure. At the same time, the price we pay for such mass convienence is the slow death of small businesses, many of which are unable to keep up with the demand or the technology. Ultimately, despite however you feel about them, Amazon is doing great, and they're currently hiring at least 27,000 people across the U.S. Jobs include: managing editor, engagement manager, publishing producer, technical writer, learning coordinator, and delivery drivers and much more.
Interested? Apply here.
2. Salesforce
Silicon Valley-based customer relationship management company Salesforce currently has over 4,000 open positions, including jobs like program manager, copywriters, product managers, and more.
Learn more and apply here.
3. DoorDash
Takeout food services like DoorDash have more than likely never needed more drivers than they do now. However, do note that drivers are typically independent contractors, so that means no benefits — something that's currently being fought against by California, so we'll see what happens with companies like DoorDash, Uber, Lyft, and Postmates after people cast their votes on Prop 22. However, thousands of other jobs (1,295 to be exact) are still open, including city specialists, recruiters, and customer quality associates.
Interested? Apply here.
4. Target
Target says it plans to hire 130,000 seasonal members this year. Right now, we see 4,811 job openings, so it's unclear if Target will be adding more roles closer to the holidays. Still, roles like team leaders and HR experts are currently open, and many are permanent (and full-time with benefits!)
Got your attention? Apply here.
5. UPS
With less physical shopping, more people are buying things online, which means the demand for delivery companies like UPS have skyrocketed. While many of the available jobs here have to do with delivery services, UPS is also hiring for technical writers, supervisors, and cyber intelligence analysts. Currently, UPS has a toal of 10,273 job openings.
Learn more and apply here.
6. Albertson's Companies
People will always need to shop for food, and grocery chains may be gearing up for a potential surge in COVID this winter, and they need all hands on deck. This doesn't just mean cashiers and baggers, but also people who specialize in business intelligence, operations management, floral designers, and more. Albertson's Companies (which owns other grocery stores like Safeway, Acme, Carrs, and more) has nearly 19,000 open positions.
Interested? Apply here.
7. CVS Health
CVS Health has a whopping 32, 504 job openings, including: content strategists, design and innovative lab advisor, product development director, store managers, and more.
Don't delay — apply here  today!
8. Robert Half
Recruiting and staffing company, Robert Half, has 11, 644 job openings, and not just for recruiting gigs. Robert Half is seeking project managers, executive assistants, bilingual customer support agents, a Chief Operations Office, and a lot more.
Got your attention? If so – apply here.
Whether it's seasonal or permanenent, for a comprehensive list of all the companies currently hiring, click here.
Bonus: I personally also found that there's a lot more freelance work (especially in writing, but probably also in design and video), and you can find those jobs listed on Freelancinggigs.com. When I was first laid off and looking for freelance work, I joined Study Hall, a newsletter solely devoted to sending you a weekly roundup of all the pitch callouts from editors, full-time and part-time work, as well as fellowships. You can join for just $1 and you'd be supporting a staff that's doing all the curation for you.
Lastly, remember to network. It's okay to be vulnerable, it's okay to ask for help, and it's okay to let people know you're available and open to work. I did, and I was surprised by the number of responses I got from former coworkers who knew editors looking for freelancers. You're not in this alone. We've got this!
Gina Vaynshteyn is an editor and writer who lives in LA. You can find more of her words on Refinery29, Apartment Therapy, HelloGiggles, Distractify, and others. If you wanna, you can follow her on Instagram or Twitter.
Image via Pexels
Like this story? Follow The Financial Diet on Facebook, Instagram, and Twitter for daily tips and inspiration, and sign up for our email newsletter here.