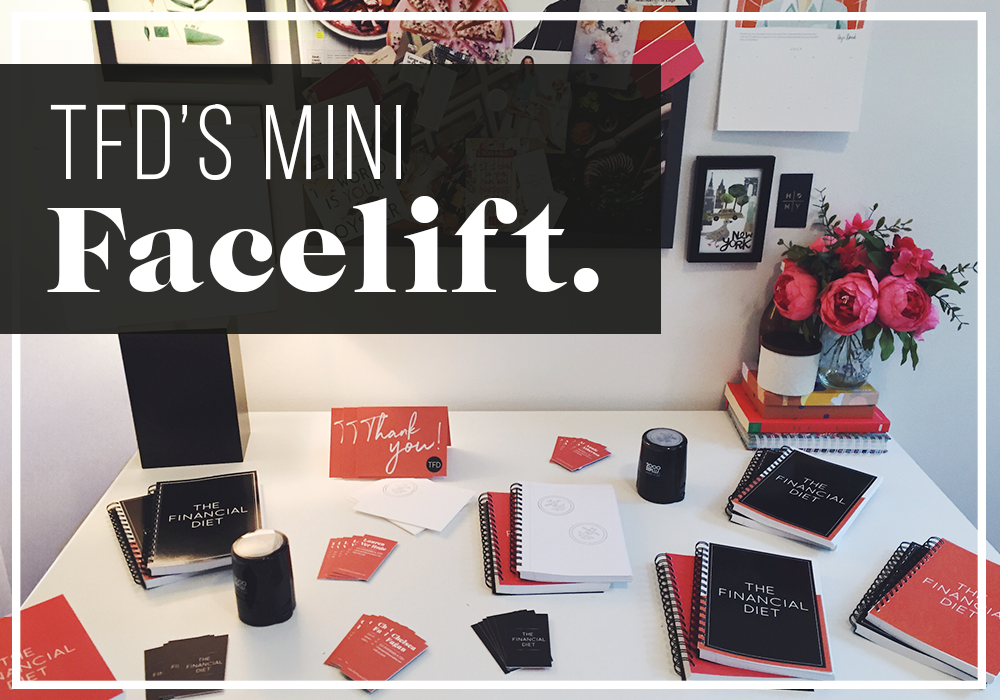 This post is brought to you by Staples Business Advantage.
A lot has happened at TFD over the past few months. We've traveled around the country, we've finished our manuscript for the upcoming TFD book, and we've seen our YouTube channel explode to over 10 times its previous size in a matter of weeks. For our little team, that has meant everyone working in new and difficult ways to keep up with (and eventually, we hope, manage) our new size. It's a good problem to have, to be sure, but it's also something that we need to be proactive about — we have to be constantly updating and adapting to keep up with the demands of our business, and that means giving ourselves every so often a mini-makeover in how we look, and how we do things.
As you no doubt have seen, about two months ago we gave the website itself a small refresh, making things easier to access and giving readers more options on the homepage. We've also updated our YouTube channel's look, using the bolder coral color we've come to love for our feminine-yet-not-foofy visual identity. But in that time, our business print items were still lacking. We had old business cards that reflected old titles and an old color scheme, and basics such as business thank-you cards and stamps were something we'd been putting off investing in.
So when Staples reached out about their Staples Business Advantage program, we knew it was the perfect collaboration. They create beautiful print products through #StaplesPrint for businesses like ours, offering everything from cards to banners, and can even print them same-day at their 1,200-plus print centers. (Follow them on Facebook and Twitter!) We knew that while our brand's identity online was something we were happy with, we also knew that with our extensive work travel and in-person events this year, we needed to think about our print presence as the "face" of TFD. When we hand someone a card or send them a note, we are saying everything from our taste level to our attention to detail.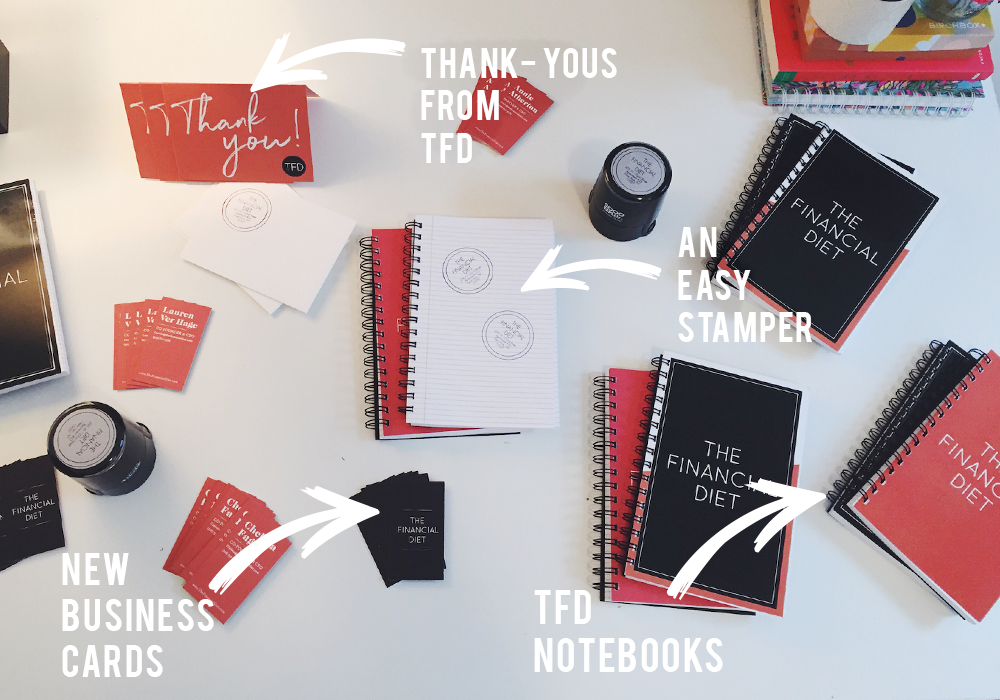 We knew that the first thing was updated business cards for our networking and client work, for myself, Lauren, and Annie. We also knew that notebooks for day-to-day use as well as to give to clients was a basic, useful tool we'd want around the office. Stamps were a clear choice for everything we send out from checks to contracts, and thank-you cards are the kind of thing we always find ourselves scrambling for, and which always feel a thousand percent cooler and more meaningful when they are original. It was a time to show off our updated brand feel, invest in higher-quality material (our old business cards were all flimsy and sad, these could cut through a steak), and to be more proactive in how we presented ourselves to partners.
Between the visual updates we made to our digital presence and the ones we have now made with our print presence through Staples Business Advantage, we've refreshed our look and feel without having to radically change who we are. Every business needs to give itself these occasional mini-makeovers, not just to mark the important moments of growth, but to show that the aesthetics of their brand are something they care about — that attention to detail in your own presentation indicates that you will be attentive with clients. (And don't worry, you can order the products online or pick them up in-store, based on what your business individually needs.) As TFD has matured, we have (perhaps paradoxically) felt more bold in how we represent ourselves.
We used to shy away from bright colors and more typically-feminine fonts, because we used to believe that it was essential to being a distinguished and mature brand that just happens to be geared towards women.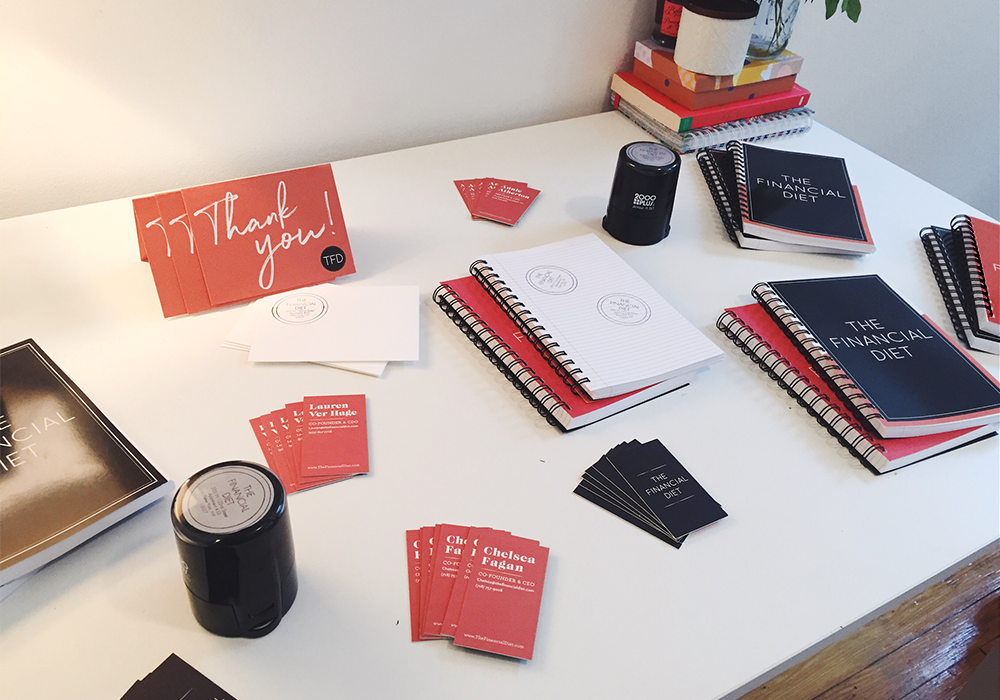 But in giving ourselves this refresh, we've realized that there is nothing wrong with having a more youthful and "girly" image — you don't have to seem older to be taken seriously. If your work and your brand are strong, they will speak for themselves. And using bold branding, within measure, doesn't feel like you're shouting if you do it right, it just feels like you are taking up the space you deserve.
No matter the size or scope of the work you do, there are always ways you can be recalibrating and re-thinking how you tell the world about it. Staples Business Advantage provides four different membership levels, depending on the size of your business, and has solutions for any product you might need for your business facelift. And beyond Print & Marketing services, being an SBA member offers other benefits, like customized prices, over 500,000 products, free delivery, and access to workspace design and technology experts! The difference between being taken seriously and being forgotten about is often as simple as making the mark you want to make, with the words and visuals that you want to use, as soon as you walk in the room. Arming yourself with the right print products means creating an air of detailed professionalism, and dictating the conversation with something as simple as the sending of a card. Take it from a business owner who just wrapped up a business makeover across both the digital and real-life versions of her brand: it feels really good for your inner professional to be looking great.
Learn more about SBA, and start your own professional makeover, here.