How I Got Closer To My Creative & Professional Goals, Without Going Back To School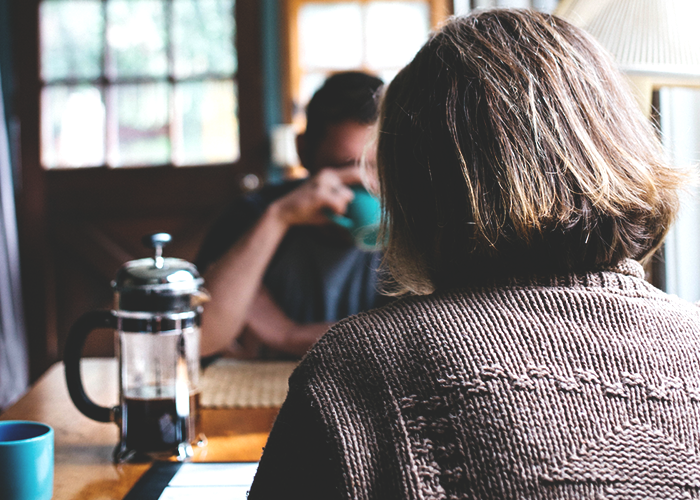 This post is brought to you in partnership with Skillshare.
Anyone who knows me knows how much I loved being an English major. While I was required to take a certain number of credits for my major, I maxed out the number of literature seminars and workshops I was allowed to take under my degree by the time I graduated. I just couldn't get enough of learning about writing and seeing how writing impacts the world we live in. And, like most other English majors I found myself surrounded with, I had no idea what I wanted to do after I graduated.
Before I found myself on secure footing career-wise, I went through several periods of my adult life thinking that going back to school for a graduate degree would be the answer to eventual career success. I even got accepted to a great program for composition and rhetoric, and I sometimes think about where I'd be if I'd gone that route. I no doubt would have enjoyed it — my college writing workshops contained some of my happiest moments, and they've for sure helped me the most when it comes to translating things I learned in school into the workplace (no offense to the class that spent an entire semester dissecting The Tempest).

Eventually, I decided grad school wasn't going to be the path for me, because it was too much of a financial commitment when I'd started learning just as much from my various jobs as I did in school. But I've long since wanted to recreate the feeling of being in a workshop, not only to get and give more outside feedback, but also to learn through viewing different writing processes and experimenting with new-to-me styles.
One of the great things about working and writing for TFD is that we are such a small team — even though we all have different jobs, we regularly collaborate and workshop ideas as a group. And, since there are so few of us, it's awesome to have a certain amount of creative freedom as both a writer and editor that I'm sure wouldn't exist in many other work environments. But I often feel that, in my own writing, I tend to resort to the same existing templates that I'm comfortable with, especially when the rest of my work life is particularly busy. It's easy to fall into the same patterns with writing rather than challenge myself creatively, even though that is something I've been longing to do more of.
Enter Skillshare, an online community with literally thousands of classes to choose from. I'd heard of Skillshare thanks to many friends (including our very own Lauren!) who have used it over the years, and I was so excited to get the opportunity to try it out. Skillshare houses everything from courses in technology and business to design and, of course, writing. For less than $10 a month, you can learn how to build a WordPress website, master Google analytics, improve your outdoor photography skills, and learn the knife skills of a chef all in one place, thanks to their super-affordable premium membership (plus, you can get a special introductory offer by clicking here!).
And those are just a few of the over 18,000 high-quality classes offered through Skillshare. I was honestly overwhelmed looking through all the class offerings, even just in the writing subsection. I wanted to be forced outside of my comfort zone and pick up a new skill or idea, but still pick a class that would benefit me career-wise — not just in the long run, but also in the work I'm doing right now. A big aspect of being part of a small team is learning to be a self-starter and knowing when it's time to challenge yourself, and I knew this would be a great opportunity to do so. I settled on one called Creative Nonfiction: Write Truth with Style, taught by Susan Orlean. If you haven't heard of her, she's a super well-known nonfiction writer who has long been a staff writer for The New Yorker. She's also the author of eight books of nonfiction (eight!). It was so exciting to me that I could learn from someone so undoubtedly successful in her writing career, even if my own trajectory looks quite different.
This course brought me back to that college writing environment that I found so inspiring, but in a way that was much more accessible and less time-consuming. The class was centered on how to write a profile of another person, which is something I have specifically been wanting to do more. Writing about myself comes more naturally to me, but I understand that it is hardly the only way to write, so I was hoping to use this class to gain more skills I could use towards writing about other people. I really loved Orlean's teaching style because instead of telling you exactly what to do, she simply walks you through her process as a writer — then, you choose what to take away from it. She used one of her well-known published stories ("The American Male At Age 10") to illustrate how she takes a story from an idea to a published piece.
While the concept of writing a work of nonfiction isn't new to me, Orlean offered a lot of pieces of information that I'd never thought of before. The class wasn't prescriptive in any way (she constantly reminds you that this process is what works for her, and that you should do what works for you), but she still showed a tangible approach to writing. The writing process eludes so many people, but I've always felt it would be more inviting if more people would acknowledge the practicalities of doing it, rather than treating it like a precious, mysterious art form. Orlean definitely helped do this in her class by offering pragmatic tips for writing. For example, she illustrated how she uses dialogue as a means to convey a subject's character in a piece, rather than using it to simply communicate a fact about a person. She also clearly explained how she divides the writing process into three parts — reporting, thinking, and writing.

For me, the best part of this class was seeing how Orlean herself organizes a story she's writing. She demonstrated this by physically delineating different sections in "The American Male" using a pen and paper. I often prefer reading articles to watching videos, but I definitely benefited from being able to see what she was talking about while she was describing it. I walked away from the class with new ideas for how to approach my writing, and the beginnings of a profile on one of the most mysterious people I've met (I chose a friend I met on a school-sanctioned trip abroad), which I'll use as a quasi-template for how to write profiles in the future. And, after taking this or any class, you can upload the profile or project you worked on and get feedback from the greater Skillshare community. I think any writer would genuinely benefit from taking Orlean's online class on Skillshare — as she says in her introduction to the course, nonfiction is a great primer no matter what genre you seek to write. (And let's be clear: if you write, you're already a writer.)
But, as I said earlier, writing is just one of the many subjects offered through Skillshare Premium. I personally think that, at least for writing, being fulfilled professionally means also being fulfilled creatively. The more I challenge myself, the more I can continually improve the work I do — and the more I genuinely enjoy it. No one wants to feel stagnant in their work life, after all. Skillshare offers so many topics to help you to sharpen your skills, open doors to new opportunities, and start doing more of the work you love, no expensive degree required. And good news, they are currently offering TFD readers 2 months of Skillshare Premium for $0.99 — click here to start learning!