Halloween Movie + Snack Roundup For A Fun (And Inexpensive) Night In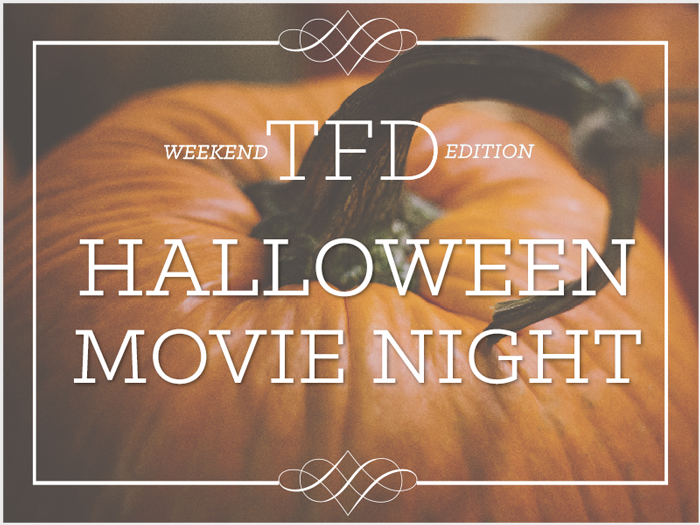 While Halloween is arguably one of the more fun holidays to celebrate (in my opinion), doing so doesn't mean draining a chunk of my bank account at pricey bars with insane covers and overpriced drinks. I did that for a few years when I was younger, and it honestly felt more stressful than anything else. To me, the fun of Halloween has always been found in scary movies, themed decorations, and the thrill of spending an evening gallivanting around town with friends. Getting the chance to dress up (although I admit my costumes always end up feeling very rushed and last minute), and sip over-the-top themed drinks provides the most joy. It's just as easy to whip up a "zombie juice" cocktail or "severed hand" sangria from the comfort of your own home, and it's way more hands on and enjoyable.
For example, as part of our pre-Halloween festivities Chelsea and I whipped up homemade spritzers + snacks before we headed out last night. Doing this allowed us to save a ton of money on drinks and food. It's a great idea to find places with free or cheap entertainment, and find bars that offer games and activities to keep you and your friends entertained (without needing to order drink after drink out of boredom).
However, if I could dream up a perfect Halloween for myself it would honestly look like this: a few close friends, a table of snacks, potent cocktails, candles, and MOVIES. I've always loved movie marathons, and Halloween night is the perfect time to gather around and watch scary movies. Here is a quick guide to some of my Halloween favorites (judge away!) and some food, snack, and cocktail ideas to get your night going in the right direction. We can all save some money this holiday by staying in and avoiding the crowds of screaming youths, while still having fun.

1. Casper | 2. Sleepy Hollow | 3. Young Frankenstein | 4. The Haunting | 5. Gremlins | 6. Halloween | 7. Coraline | 8. Hocus Pocus |  9. Ghostbusters | 10. What Lies Beneath | 11. The Nightmare Before Christmas | 12. The Babadook
And now, onto the libations and food!
COCKTAILS.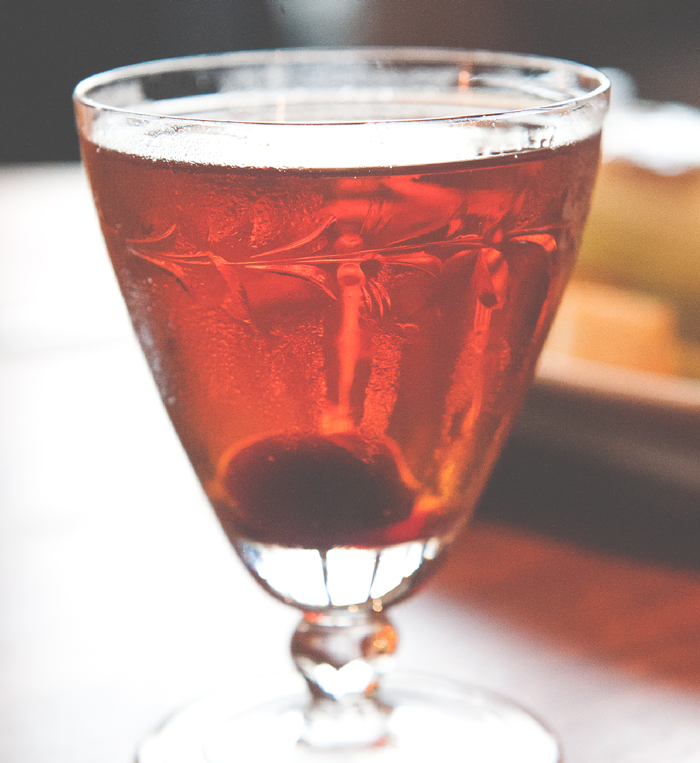 Image via Flickr
A solid list of punch-based cocktails for a larger crowd, or individual serving size cocktails for you and your significant other. Sip the night away as you settle on the couch for a cozy evening in:
SNACKS.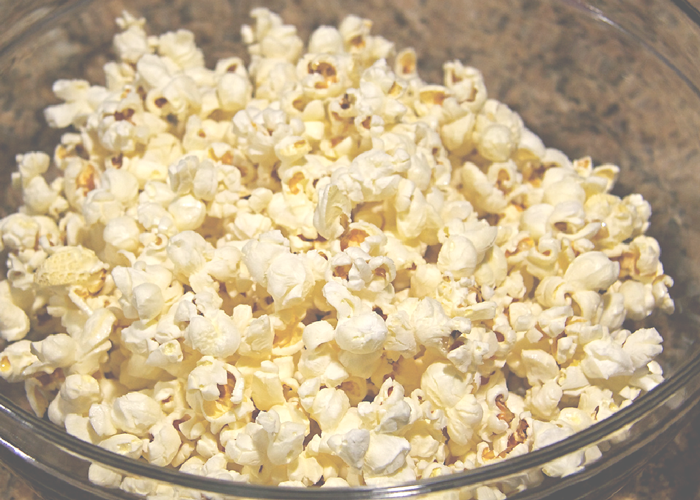 Image via Flickr
Much on these savory + sweet snacks to accompany your movie marathon:
BIGGER BITES.
Image via Pexels
As you round the corner of hour four watching scary flicks, whip up something hearty to get you through Children Of The Corn II:
So there you have it! Quick, easy, and simple ways to make Halloween the perfect night in with your significant other or some close friends. Sure, it can be fun to hit the pavement and dash in and out of bars, parties, parades, etc. but if you're looking for something a little more subdued (but still entertaining as hell), we've got you covered.