Here's How Much Different Women Spend On "Pretty" Each Month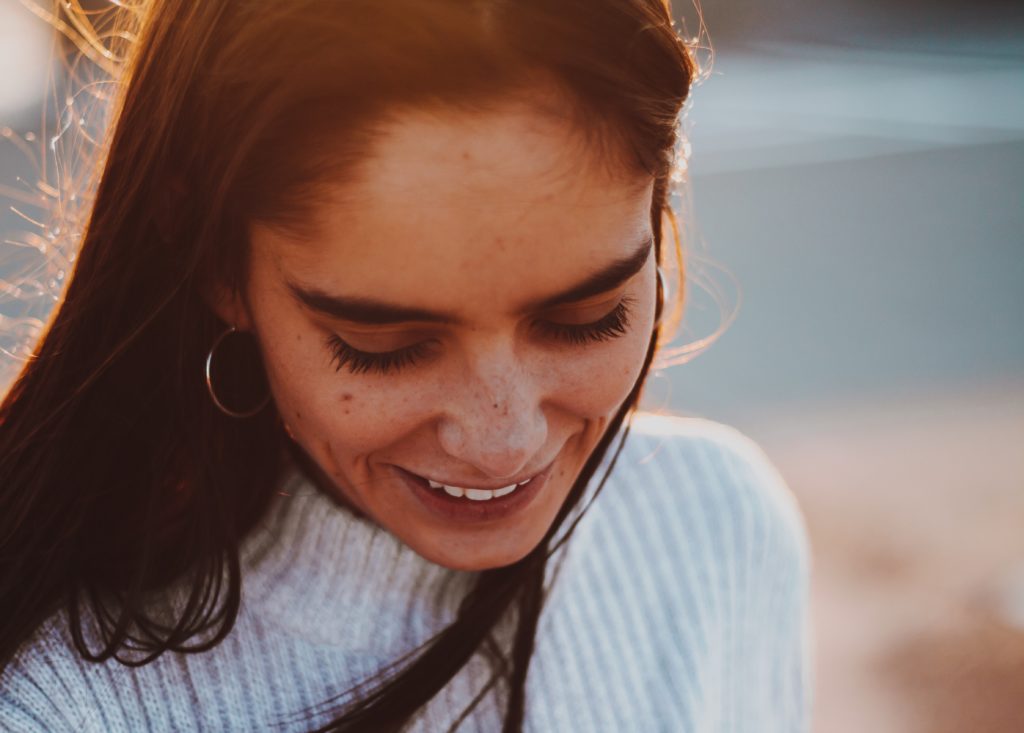 I was sitting on my couch with little motivation to go the gym (sound familiar?) and came across Khloe Kardashian's reality show Revenge Body. Even though I don't agree with the reductive use of the body as a way to create envy and jealousy in another human, I couldn't help but be inspired by the commitment of the participants. With the support of world-class trainers and nutritionists, contestants were able to transform their thinking, eating, and approach to exercise to create their "revenge bodies." They were also rewarded for their hard work with a high-end makeover — hair, nails, makeup, and wardrobe for the ladies, and a haircut, grooming services, and new outfits for the gentlemen.
After watching back-to-back episodes, I rolled myself off the couch, got into my car, went to the gym, and stepped onto the treadmill. I was extremely proud of my ability to walk for 45 minutes at the highest incline in an effort to beat away all of my baby weight for a little while. But soon, I found myself back in the valley of body shame and general disdain for my relationship with food a few days later. Luckily, it wasn't for long. Instead of beating up on myself yet again for failing to make the "snap back" with my post-baby body, I started thinking deeply about the various ways marketing preys on women to make us equate our worth and value with our looks, and in most cases, make us feel as we fall short, are imperfect and inadequate — unless we buy a product or service to make us more beautiful.
While my insights didn't completely lead me to do away with 100% of beauty costs — my monthly visits to the medical spa are because I'm insecure about adult acne — I've been more mindful of how much of my monthly budget goes toward my appearance and succumbing to manufactured seeds of self-doubt planted by corporations.
And in the case of my beauty budget (see below), some of my posts aren't solely about beauty, per se. For example, my gym membership could fall under the category of fitness, while getting my hair done on a monthly basis could arguably be considered costs for basic hygiene or wellness.
My Monthly Beauty Costs
Eyebrows: $5 (threading or waxing)
Hair: $100 (wash and styling of locs every two months or $50/month)
Pedicure: $30 (every three months or $10/month)
Medical Facials: $100
Gym Membership: $55
Total Monthly Beauty Budget: $220, which is less than 5% of my total gross monthly income.
From "Low" to "Medium" Maintenance
In the context of how much money and time women spend on purchasing services and products to enhance their looks, my beauty budget is lightweight compared to the more beauty-conscious woman. The hair and nail industry boosted $56 billion in revenue last year. These numbers begin to make sense when it's common for women to get a manicure and pedicure twice a month in addition to getting their hair cut, colored, and styled on a monthly basis.
Let's also not forget the monthly budgets that make room for airbrush tanning, spray tanning booth rates, and/or tanning bed sessions averaging $25 a session. It usually takes four to six sessions every week to achieve a tan with fair skin. For medium skin tones, you'll need two — four sessions to make your skin nice and brown.
And what would that gorgeous glow be without a sonic white smile to complement it? According to the American Academy of Cosmetic Dentistry, the total annual revenue in the teeth whitening industry topped $11 billion at the beginning of 2015, with $1.4 billion spent on teeth whitening products. In 2015, Americans paid an average of $600 per visit for in-office teeth whitening procedures which lasts for at least three years with maintenance in the form of at-home whitening products which range from $35-$45 for a 30-day supply.
Here's what the beauty price tag would look like for a woman of "medium" maintenance monthly.
The Beauty Price Tag for "Medium" Maintenance
Hair:  $100 (biweekly wash and trim)
Nails: $80 (manicure and pedicure twice a month at $40/session)
Eyebrows: $5
Teeth whitening: $85 ($600/12 for in-office bleaching + $35/month for at-home maintenance)
Tanning: $100 or $400 a month ($25/4 sessions four times a week )
Gym Membership: $55
Total Monthly Beauty for Medium Maintenance Women: $725
For some women, this is just the beginning. Rather than stop at drugstore or spa services to buy them the body and looks of their dreams, many women elect to go under the knife. The American Society of Plastic Surgeons (ASPS) study revealed that the top five cosmetic surgeries for women in 2016 included breast augmentation, liposuction, nose reshaping, eyelid surgery, and tummy tuck. Assuming there are no complications from any of the aforementioned services, here are their average costs:
Breast augmentation: $6,450 or $537.50/month
Liposuction: $6,000 depending on the region of the body or $500/ month
Nose reshaping: $5,046 or $420.50/month
Eyelid surgery: $4,525 or $377.08/month
Tummy tuck: $5,798 or $483.16/month
Depending on a woman's body goals, she could elect to undergo surgery for any number of these procedures, making calculating a "high" maintenance beauty price tag more nuanced. But if we were to assume a woman wanted to have nose shaping, this cost could be added to the other costs outlined in a "medium" maintenance beauty price tag.
The Monthly Beauty Price Tag for High Maintenance
Hair: $100 (biweekly wash and trim)
Nails: $80 (manicure and pedicure twice a month at $40/session)
Eyebrows: $5
Teeth whitening: $85 ($600/12 for in-office bleaching + $35/month for at-home maintenance
Tanning: $100 or $400 a month ($25/4 sessions four times a week )
Nose reshaping: $420.50 a month or $6,000/year
Gym Membership: $55
Total Monthly Beauty Price Tag for High Maintenance Women: $1,145.50
Is the Revenge Body Worth It?
There's no right or wrong answer per se. It's a matter of values. Some women value being found desirable according to conventional archetypes of beauty and are willing to work with dual board-certified plastic surgeons, and shell out the equivalent of a car payment, rent, or mortgage to look their best. On the other hand, some women prioritize other things over their appearance. This is not to say that they don't care about their appearance, but rather they don't see the value in subscribing to mainstream ideals that force them to part with their money on a monthly basis.
Whether you self-identified as a low, medium, or a high maintenance woman, what's most important is that you are financially self-aware about what your beliefs about beauty are costing you on a monthly and annual basis — and whether you can afford it.
Kara is the founder of the award-winning site The Frugal Feminista and author of three powerful personal finance and personal development resources for brown girls worldwide:  Heal Your Relationship with Money: A Self-Care Workbook, Unmasking The Strong Black Woman, and The Wealthy Woman's Blueprint Financial Planner.
Image via Unsplash