How I Changed My Budget After Spending 4 Years Paying Off Debt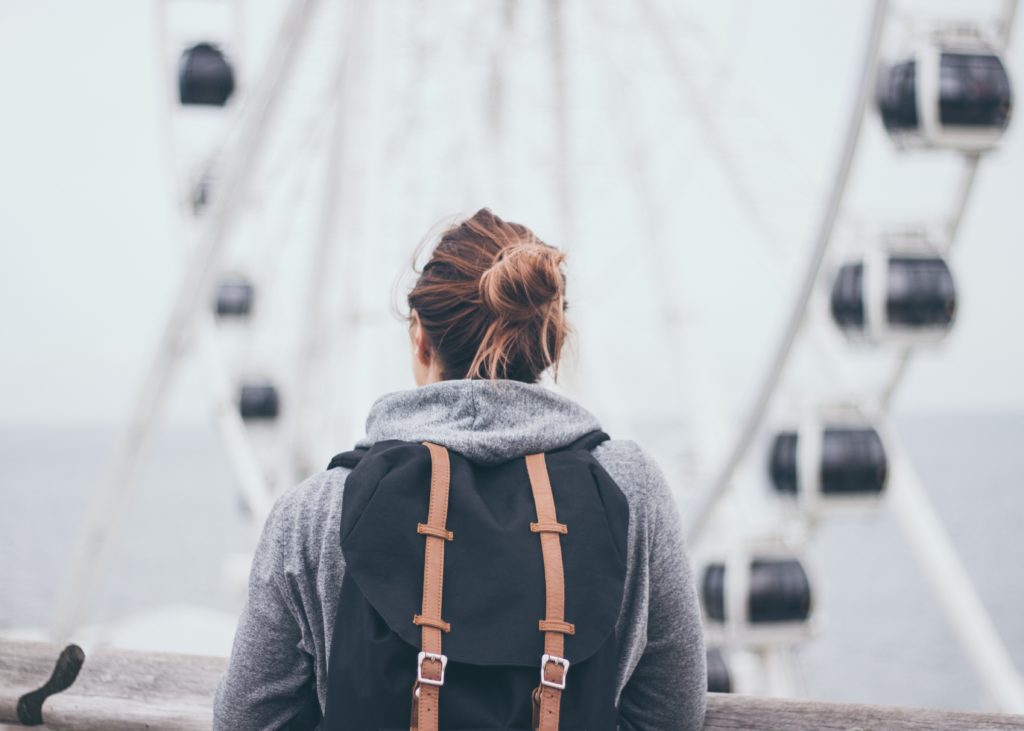 This post is sponsored by M&T Bank.
 We're partnering with M&T Bank to bring you a series of smart savings tips from real women who've made their money work for them — and weren't always so savvy. We've always focused on bringing you personalized money success stories (and learning experiences!) because, at the end of the day, there is simply no one piece of generalized money advice that's going to apply to absolutely everyone. That's what we love about M&T Bank — they don't believe in a one-size-fits-all approach to finances, because everyone's situation is different. They take the time to understand what's important to their individual customers so they can help with their specific needs and goals. 
The day I made my final student loan payment and was officially debt-free was one of the most gratifying, grownup, low-level exciting days of my life. After four years of hustling hard, working several side hustles, and throwing every extra penny I had at my student loans to pay off the $45,000 balance, I was finally in the black.
However, a few months into my newly-acquired freedom, I noticed something weird. Even though I wasn't making hundreds of dollars in loan payments each month anymore, I was somehow still broke and just scraping by at the end of every pay period. After putting every spare cent towards my loans for so long, I thought that once I was debt free, I'd be rolling in dough.
I finally sat down and took a hard look at my finances to figure out where I'd gone wrong. It turns out that I had been so good about pinching pennies for years that being debt free meant I had gone kind of wild with my spending. I also hadn't bothered to make a budget for my new financial situation and I felt no incentive to save money.
At M&T, having access to the tools and resources to guide your financial journey is important. With M&T Money Mentor, you can learn at your own pace about topics like budgeting, building emergency funds, financing higher education, credit management, building wealth and retirement and more. For more information visit mtb.com/moneymentor.
Here's how I changed my budget to get back on track after finally paying off my debt:
1. I did a no-spend month to reset.
The first thing I did was a no-spend month where I dialed my spending back to zero on all unnecessary expenses. This hard reset reminded me that I could be disciplined about money. It also gave me an opportunity to get back to my super frugal ways and do some of the no-spend activities I had relied on during the four years I'd been paying off my loans. I went to free concerts in the park, hosted people at my place for a potluck game night, and checked out books and DVDs from the library for entertainment. I baked new recipes, crushed a pantry challenge, and finished some languishing craft and DIY projects around my apartment. It was the perfect way to remind myself that having fun doesn't have to require spending money, and as a bonus I had a bit of money at the end of the month to kick off phase two.
2. I opened targeted savings accounts.
Next, I opened up a few targeted savings accounts with my bank so I could start working toward my smaller new goals. For example, I went off contract with my cell phone provider years ago, which means that when it's time for a new phone, I have to pay the entire price outright. To make dropping hundreds on a new phone every few years a little less painful, I started putting $20 a month in an account I named "technology." I also made an account called "fun travel" that I automatically put $40 in each month. That way, when I needed to buy a plane ticket for a wedding or girls weekend, I wasn't scrambling to come up with the money. It was already there waiting for me instead.
M&T's Easy Save makes saving a fixed percentage of your income as simple as possible. You can set up an automatic savings plan that moves money from your checking account to your savings account as often as you like.
3. I instituted new spending rules.
When I was paying off my loans, my spending rules could be summed up in one word: No. I didn't spend one extra cent on any extraneous item or expense. Then, once I was debt free, the pendulum swung the other way and my answer to everything was Yes! I had been good for so long that I justified every single spontaneous purchase.
It was time for me to find some equilibrium with new, actually helpful spending rules. I made myself a budget with a bunch of different categories like groceries, eating out, entertainment, and clothes and then set spending limits within each of those categories. They weren't necessarily hard and fast limits, but they gave me guidelines for how much I wanted to be spending in each major category, which was really helpful. I didn't stress myself out if I overspent, but knowing the general number I was aiming for each month help me set and mostly achieve self-imposed limits.
4. I picked a new big goal.
I'm a very goal-oriented person, as evidenced by my single-minded obsession with paying off my student loans as quickly as possible. One thing I've learned about myself, though, is that in the absence of a goal, I lose my drive and can float along kind of aimlessly. It became clear to me that this is exactly what happened once I achieved my debt free goal, which is why I had overspent for months without really thinking about it.
I sat down with my then-boyfriend (now-husband) to have a conversation about our future. We had been living together for about a year, but we didn't have combined finances. However, we felt like we were headed toward marriage and becoming a family unit, so saving for a wedding and honeymoon felt like a good new goal, and one that we could work toward together. Even though we weren't engaged yet (that was actually about six months in the future), it made sense to start saving for the big event we would be in charge of paying the majority of the costs for. Once again, I had something I could throw my extra income at and work toward, and it gave me new purpose. As a bonus, it was a super happy, fun goal to think about.
From setting small, more immediate goals like "fun travel" so I had the money to buy a plane ticket on a whim to bigger ones like "future wedding!" with my boyfriend, giving every dollar a job and making a financial plan was key to getting back on track. Finally following a realistic, no-stress budget for the first time after four years spent getting out of debt is how I changed my finances for the better.
*****
To learn more about how M&T can help you reach your savings goals, visit their website or a branch near you.
©2020 M&T Bank. Member FDIC. mtb.com. The following content is provided by EVERFI, Inc, for educational purposes only. This is not intended to be an offer to extend credit. The information provided is also not intended to provide investment, tax or legal advice and may contain information on products or services not available at M&T Bank and may describe practices or policies not available or applicable to M&T products. All examples are for illustrative purposes only.
Image via Unsplash
Like this story? Follow The Financial Diet on Facebook, Instagram, and Twitter for daily tips and inspiration, and sign up for our email newsletter here.