How I Earned An Extra $150 A Month As A Mystery Shopper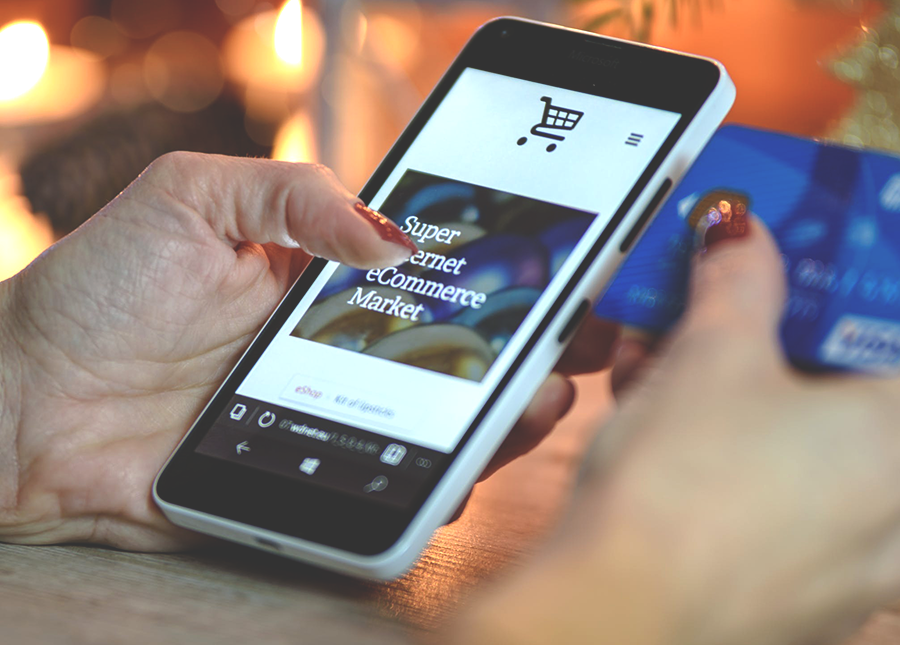 At the beginning of 2017, I was incredibly broke. For the most part, I had to rely on mother to buy basic necessities. It was a low point in my life — one that was highly embarrassing, to be completely honest. I was struggling to find full-time work, so I depended on a string of temp gigs that were quite sporadic and didn't pay that well. One day, while incredibly frustrated with the state of my life, I began scouring the internet for easy ways to earn money to supplement my income. Out of all of the jobs I discovered, mystery shopping stood out the most.
Essentially, market agencies pay people to pose as customers so they can give their feedback on their overall shopping experience. Seems too good to be true, right? Well, take it from someone who has successfully done it for over a year — it's a completely legitimate way to make extra cash, and it doesn't require much effort. Think about it: getting objective reviews from shoppers with no allegiance to any one brand can be incredibly helpful for companies looking to improve their customer service or offerings. 
I first learned about mystery shopping after watching a video from financial bloggers Talaat and Tai McNeely on their Youtube channel His And Her Money, wherein they spoke about their experience as mystery shoppers. At that point, they had only done it for two months (usually in their spare time) and had made $400 — a reasonable amount of money for a couple hours of work a week. And as they explained, you can make a lot more if you do it frequently. 
Armed with that knowledge, I went ahead and registered on three mystery shopping websites (Market Force, Second to None, and Sentry) recommended by the duo. You can find other reputable companies that hire mystery shoppers on MSPA Americas, a trade association that vets and lists trustworthy companies. They have an annual $30 fee for their premium membership, but the basic one (which is free) is just as useful. You also don't have to pay any of the agencies on the site any money in exchange for a list of assignments. If a company ever says otherwise — run!
I started mystery shopping it back in February of 2017 and kept it up for a little over a year. It's incredibly simple to get started. Once I signed up with a couple of places looking for new shoppers, I looked up a bunch of different "shops" in my area by typing in my zip code. There were always a wide array of options, and the pay varied depending on what was required. I've gotten anywhere between $8 for a five-minute coffee visit to $150 to take and purposely fail an hour-long test.
No two tasks were exactly the same, but they all required me to take meticulous notes about the entire experience. Sometimes, I had to take photos of certain sections of a store or write down the name of the manager on duty when I visited. Other times, I had to buy certain items in order to evaluate the cashier or the quality of the product, but I always got reimbursed for it. I also always knew ahead of time if I'd have to make a purchase for an assignment and how much it would cost. No matter what I had to do, I always made sure I properly followed all of the instructions. 
On average, I made about $150 a month doing it for roughly four or five hours a week (the rest of my time was dedicated to the job hunt and other odd gigs). One time, I made well over $300 in two weeks after evaluating a well-known tax firm. Not only did I get compensated for it, my taxes were done for free. And come to think of it, since I had to do my taxes anyway, I ended up saving money. While I haven't been lucky to find any assignments that required me to eat out at a restaurant, I've heard of people who have and were able to take another person along with them — and got paid handsomely for it. What a dream that would be.
I only recently stopped mystery shopping because life has gotten busier, but I'm planning on starting again in September so I can start building a robust emergency fund. It's a reliable way to earn some money, and it doesn't require hard labor. Plus, I like window shopping anyway, so why not earn a little something from it?
Shammara is the editorial assistant at The Financial Diet. When she's not copy-editing or writing about her financial woes, you can find her on Twitter sharing her thoughts on beauty and fashion trends and pop culture.
Image via Pexels