How I Hosted A 45-Person Party For Less Than $100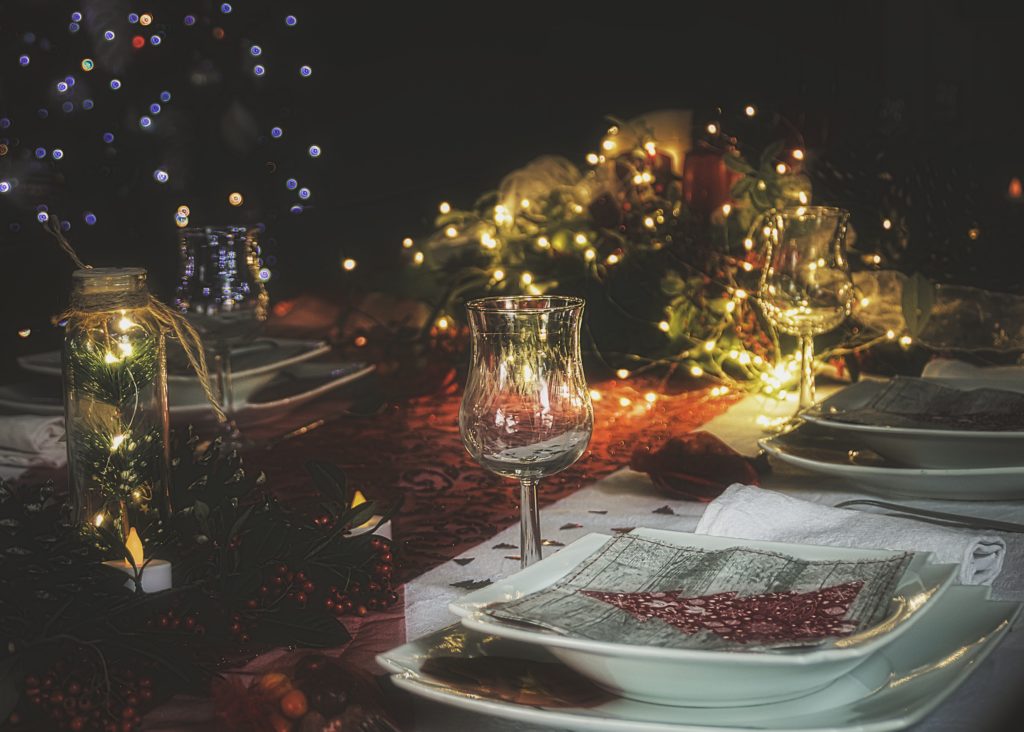 Last year, my partner and I moved 45 minutes away from most of our friends and family. Before our move, we could go sit on a friend's couch every night of the week, meet a friend for dinner at a moment's notice, and drop in on our parents without a second thought. Now that we're further away, all of our interactions with our suburban friends and family require more thoughtful planning. 
Naturally, there are groups of people we see a lot less. Rather than let these relationships fall to the wayside, we've become the type of people to host open house parties a few times a year. A year and 6 parties later, we've figured out how to do it affordably and efficiently — even for parties as large as 45 people. 
How to throw a big open house for less than $100
Go paperless
First and foremost in the cost-saving department is online invitations. I always use Paperless Post's free flyer function. They have hundreds of pre-set designs sorted into categories for birthdays, holiday parties, baby showers, and more, and after you select one, you can fully customize it to meet your function's needs. It allows you to quickly send out an email invitation to everyone in your address book, collect RSVPs, and send follow up emails without so much as the cost of postage. It's user-friendly, and I always get compliments on the invite — it's 2019, and most people are used to Facebook events at this point. 
I always send invites out at least 6 weeks in advance, and I even have a spreadsheet of all our local friends' and family's emails to further streamline the process and leave out the possibility of accidentally forgetting anyone. Collecting RSVPs is among the most vital of my party planning hacks because it allows me to know how much food, beverages, plastic cups, and paper plates I'll need without over or under buying. 
Shop strategically
After I know exactly how many people are coming, I go to the grocery store. I grew up in a family of home cooks, chefs, and restaurateurs, so it's only natural that I became a voracious home cook myself. It might sound like the obvious answer, but I buy all of my party ingredients at Aldi. When flour, sugar, butter, eggs and milk all cost less than $3 at Aldi, I can purchase all my ingredients in bulk for the low, low price of $60 — paper plates included — which is less than my standard grocery bill for a week's worth of food for two people. 
Plan the menu ahead of time
Every party I have, I cater myself — from scratch. Not buying prepared foods is a huge money saver. It's a lot of work, but every party has a theme and a spreadsheet of food ideas, and it all comes together. I'm lucky enough to work from home as well, so I can always start prep during my regularly scheduled paragraph breaks. 
I've done homemade wings, pigs in a blanket, scratch-made dips with enough chips for everyone to eat their own bag, do-it-yourself pizza, and practically everything in between. In the case of a holiday party, I made a sweet treat array of fresh-baked cookies, Italian pizzelles, homemade eggnog, and spiced apple cider in crockpots. It's both festive and on theme and saves the burden of hosting a large dinner. All of these things are made in huge batches so no one is left hungry. 
Focus on non-drinking group activities
My partner and I are not big drinkers so we invite people to BYOB, but seeing as though most of our guests are driving the 45 minutes to our house and our parties usually start before 6 and end naturally before 9, we're not exactly hosting ragers. 
Instead of hosting a party centered on drinking, I make sure to provide activities — such as cookie decorating and chocolate fondue — and seating set up specifically for an easy, natural flow of conversation among guests.
Hit the dollar store
For decorations, the Dollar Store is a gold mine and in my first year of parties, I've spent maybe $25 total — and I save everything for the next round of parties. I have gotten everything from serving platters to serving utensils to bunting, garland, and banners. Dollar Store items thoughtfully accent the items I already own such as the fine china, serving platters, seasonal tablecloths, and chocolate fountain I've inherited from the generation before me. In the case of a holiday party, it's been especially easy to pull together because the tree is its own unique statement. Call me minimalist, but after the stockings are hung by the chimney with care, all that's left is the guests to arrive. 
Planning a budget party that feels expensive 
The best thing I can suggest for hosting a low budget party is plan, plan, plan. With a plan, you know exactly how many people are going to be there, you know exactly what you are going to serve and you know exactly what you'd like to achieve. With a plan — and for me, this always includes spreadsheets — anything is possible while staying on budget. I'm not made of money and even at less than $60 on food, that's still an expense that I have to take seriously. As a freelancer, I never know when my next check is going to arrive and I always have to be thoughtful with how I spend my money. Despite all my best efforts to save money, I still host a few great parties a year and I do it all with less than a week's grocery budget and a few days of crazed food preparation.
Ally is a Leo sun, Aries moon, Cap rising with way too much to Tweet, so she started a career.
Image via Unsplash
Like this story? Follow The Financial Diet on Facebook, Instagram, and Twitter for daily tips and inspiration, and sign up for our email newsletter here.