How I Made $1,400 Doing The Most Random Shit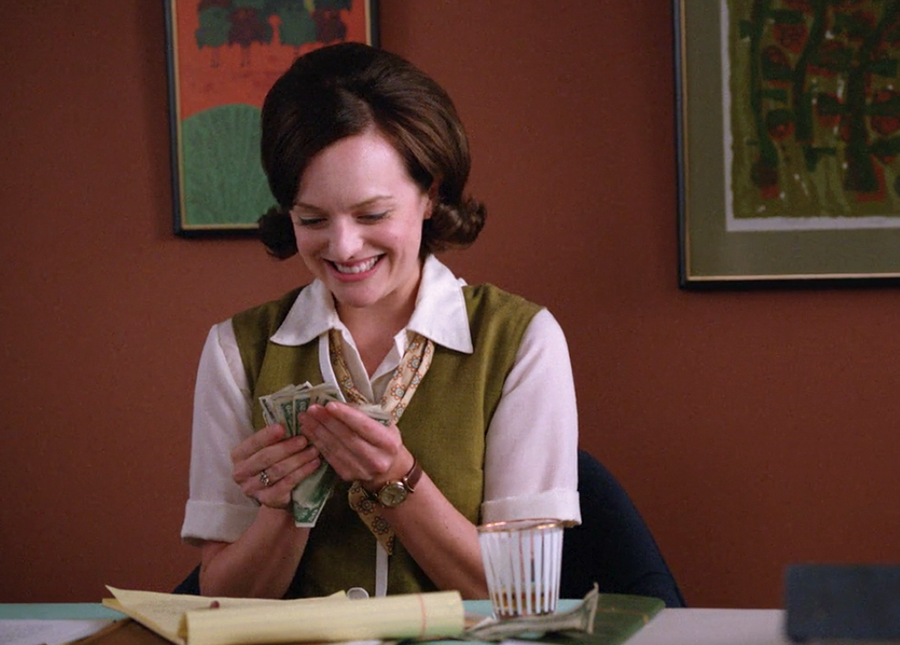 We've talked a lot about side hustles here on TFD, from things you can do from bed to earning extra income as a leasing agent. But one thing we can always use more of (here on TFD and on the internet at large) is more transparency about the nitty-gritty of setting out to earn some extra cash. Because if you're going to be devoting time to something, you should know exactly what you're getting into. We're thrilled to be sharing this perspective from writer Monica DeWald, all about how exactly she started earning money through TaskRabbit — keep reading to see if it sounds like something that'd be a good fit for you!
My girlfriend and I got engaged about a year ago. Even though we have since decided to have a small Elvis wedding in Vegas, we will still need to come up with a good deal of cash to pull it all off. In March of this year, I was deeply inspired by The Financial Diet book, and I decided that looking for a side hustle was going to be a necessary part of my pre-wedding plans.
After doing some research, I came across a number of flexible working options, including TaskRabbit. If you're not familiar with this app/service, basically, TaskRabbit allows you to outsource tasks to people who are willing to do it, for a per hour fee. After watching no less than 15 videos for their onboarding process, I paid the $20 background check fee and became a Tasker. On my profile, I included skills like, "Arts and Crafts," "Personal Assistant," "Event Planning," "Packing and Unpacking Boxes" and "Event Staff."
A little over a week later, I was hired for my first task. The description said, "Help me fill 2,000+ perfume vials with body oil!" The job was at the home of a small business owner who had recently moved to Seattle from New York. During the four hours I was there, we filled vials, watched episodes of 2 Dope Queens, and talked about life.
Since then, I have had the opportunity to really start my own business. As a public school teacher, I have laughably few skills in self-promotion, networking, or even professional email writing. Being a Tasker has taught me a lot about how to communicate electronically with strangers, how to ask the right questions, and how to advocate for myself.
People always ask me, What's the weirdest thing you've done? There definitely have been some odd ones. I have pulled broken glass out of a damaged picture frame, sorted a bucket of mixed pills into color-coded Ziploc bags, assembled a bed frame in a tightly filled hoarder's home, vacuumed a mattress, assembled giant metal letters and made a poster for the NBA finals, among other, more mundane tasks. The variety is what I love.
How much do you charge? You can set different rates for different skills. For example, I charge $15/hr for waiting in line and $22/hr for cleaning and organizing.
How often do you work? I work about 3-4 hours a week on different side-hustles, including TaskRabbit.
It is not always fun, of course. My girlfriend worked one, and only one, TaskRabbit job. She tried to construct an IKEA customizable wardrobe without instructions and without the homeowner. When he came home to find it different than his expectations, he sent her abusive and threatening messages on the app messenger. TaskRabbit, bless them, blocked him and dealt with the irate customer. She was still paid for her time, but obviously not keen to continue tasking.
This is one of the reasons to love TaskRabbit. Even though they tack 15% onto the client, which you will never see, there is some relief in knowing that they have your back.
Another great, if surprising, thing about TaskRabbit is the relationships. I came into this side hustle looking for money, but since March, I have made a few great friendships with clients. In fact, I recently went to the wedding of my very first client, "The Perfume Vial Lady." So yeah, tasking can actually be so much more than extra cash — it can help expand your sense of community.
Monica lives in Beacon Hill, Seattle with her soon-to-be wife and overweight cat. When she's not being a public school teacher, she spends her free time working side jobs to pay for her new ModCloth wardrobe, listening to audiobooks, and exploring Seattle on the cheap. Follow her budget-friendly life @smallpaybigdreams.
Image via Netflix