How I Spent A Weekend In San Francisco For $30 Total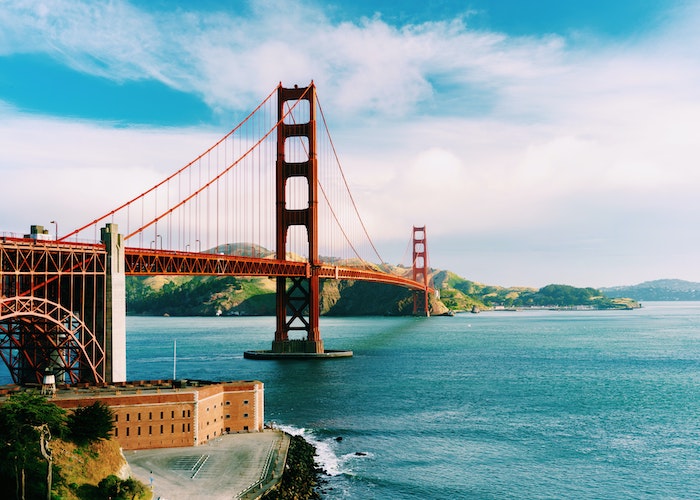 If you're anything like me, your budget has ballooned massively since peak pandemic days. Earlier this year, I struggled to even spend $15 on a weekend, where as now, it's easy enough to drop up to $150 on a weekend in the Bay Area.
As such, I've taken to meticulously planning out and budgeting my time off, devoting money to travel weekends when I can get out of town with friends, while cutting back on my spending in the city drastically. I live in San Francisco, arguably the most expensive city in the United States. So while it's not easy to minimize my spending, it becomes doable when I have my friends on board to budget with me. The key to me being able to have a fun, social, and active weekend in San Francisco is purely due to my friends who are also willing to cut down on spending and be outdoors in the sunshine instead of always insisting on expensive brunches or drinks in the city.
This past weekend, I committed to a $30 budget in my city. So, what exactly did I do? Did I manage to stay within budget or did I go over? Well, check out my real-time recap, below!
FRIDAY
I started with a wine & cheese night with girlfriends on Friday evening—one in which we all committed to bringing specific items to the event and agreed that our budget would be $10/person. I recently moved into a studio apartment in the city and I love to host get togethers; so I find that it's easy for me to plan events with friends that are  within my personal budget and/or hosted in my own home.
Here is what our final cheese board looked like, complete with two bottles of wine for my small group of four and a blend of crackers, cheese, fruit, meat, and almonds—all courtesy of Trader Joe's!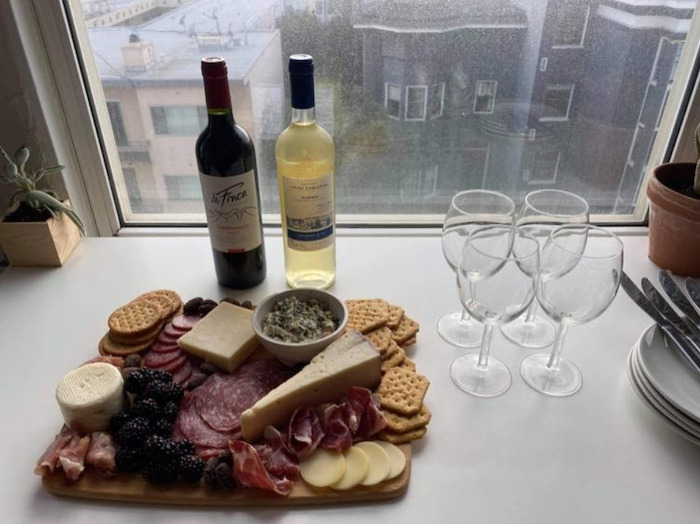 Who knew you could fashion such a fancy cheeseboard together from $40, eh?
I wound up contributing dark chocolate almonds ($4.79), water crackers (($1.49), a baguette ($1.49) and a goat cheese log ($2.49) for a total of $10.26. Another friend bought two bottles of wine within our budget, another brought a few blackberries and a hard cheese, and finally the last friend brought a variety of meats as well as a dip. 
SATURDAY
The best part about hosting a girl's night on a Friday is kicking everyone out at a reasonable time 😉 (wink). Which I did since my plan for Saturday included a 7-mile hike in the South Bay. My friend from Oakland drove down to pick me up around 10 am and we drove back into the city by around 3 pm. For me, hiking is the simplest, yet invigorating, low-cost weekend activity. We both had several random leftovers at home from the week so instead of buying lunch, we decided to bring food from home. I made myself a filling breakfast of oatmeal and eggs before heading over for our hike and snacking on leftovers along the way. And afterward, I heated up a hearty vegetable and lentil soup with bread before my weekend shenanigans continued. 
Full disclosure: I Venmo'd my friend $5 for gas for this trip, but nothing more given that we chose not to spend money. Usually, though, we enjoy indulging in a $12 sandwich for the hike or grabbing bubble tea afterward, but these expenses aren't always necessary and can be cut out without skimping on the experience of being outdoors and spending quality time with a friend.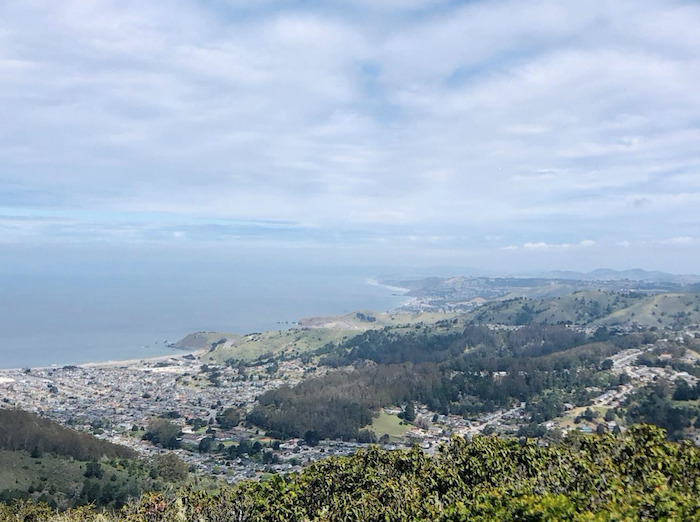 After my hike, I took a long shower and got ready for yet *another* girls-in evening, this time hosted by a close friend from college. For this, I just brought a few snacks—chocolate-covered pretzels and mango slices—so I didn't spend more than $5.48 here ($3.49 for the pretzels, $1.99 for the mango slices). Not every weekend will include a party hosted by a friend but this weekend I got lucky and was able to enjoy socially without compromising on my financial goals. 
SUNDAY
To treat myself on Sunday, I did a workout class at a nearby pilates studio and then indulged in a new-to-me bakery. My office pays my $49/month Class Pass membership which allows me to take a few workout classes a month, so this session was essentially "free" for me, and Sundays are always the perfect reset day to enjoy working out without rushing back home for meetings or other responsibilities.  Call me boring, but after a few extremely social events, I love spending some "me" time on Sunday, cleaning up my apartment, enjoying a pastry ($7.50 for a twice-baked apricot croissant below) while reading at a bakery, and gearing up for the week ahead by grocery shopping and doing a bit of meal prep. My meal prep from the previous week allowed me to keep my costs down this weekend since I had leftovers and didn't need to spend $15-20 on a meal with friends so I've been prioritizing this as a huge cost saver in my budget.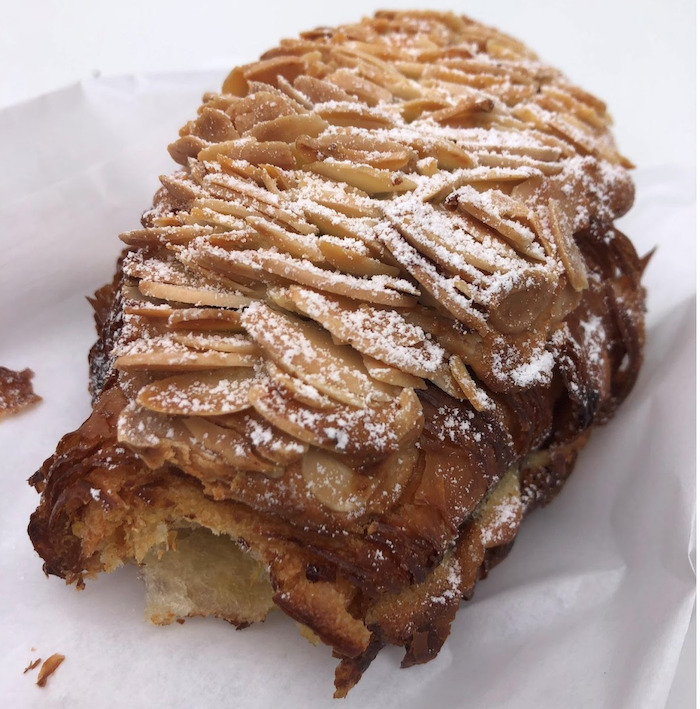 GRAND TOTAL & TAKEAWAYS:
Girls Night In – $10.26
Hiking (Snacks & Gas) – 10.48
Sunday gym + bakery shoppe run – $7.50
Views – FREE!
Well…there you have it, my $30 weekend in San Francisco (or technically $28.24). So I came in under budget. Yay!
***
In general, my tips for a cheaper summer weekend include embracing outdoor activities, like hiking or picnics/potlucks where everyone brings a few items and can stick to a budget, and then enjoying having a day or two to truly rest, recover, and gear up for the week ahead. I love my lazy Sundays and try to make time for them, whether on a Sunday or by saying no to a few activities to carve out time for myself during the weekend. Plus, take advantage of weekends where friends might be hosting events to stack together a number of "affordable" activities so you can really double-down on savings for a weekend as opposed to using that as an opportunity to spend needlessly.
While it's tough to find a balance between me-time and social time, especially now that the world is reopening, I'm doing my best to keep aspects of our quarantine life I loved alongside the hectic chaos of our pre-pandemic world.
What are your tips for an affordable weekend where you're from?
Keertana Anandraj is a recent college grad living in San Francisco. When she isn't conducting international macroeconomic research at her day job, you can find her in the spin room or planning her next adventure.
Images via author / Header via Unsplash