How MLMs Have Gotten Even More Dangerous Since COVID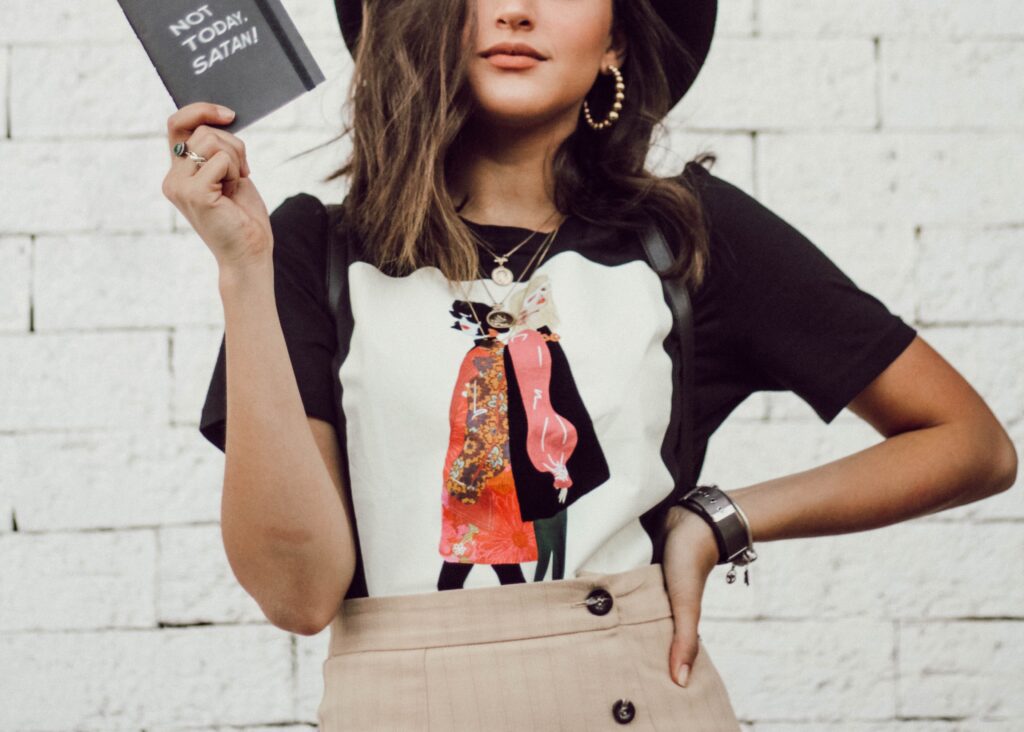 We've talked about MLMs a lot on TFD. They are a particularly interesting topic in the personal finance world because of  how they tend to recruit, target, and exploit women (and you can find some previous videos we've done on this topic here, here, and here).
But for those who don't know, an MLM, or multi-level marketing scheme, is a sales strategy that "direct sales companies use to encourage existing distributors to recruit new distributors." According to Investopedia, "In MLM schemes, there can be hundreds or thousands of members worldwide, but relatively few earn meaningful incomes from their efforts, indicating a possible pyramid scheme. While many MLM practices are legal, the FTC (Federal Trade Commission) has been investigating multi-level marketing companies for decades and has found many with questionable legitimate practices such as running pyramid schemes." 
They are sketchy essentially because the salespeople involved don't make the bulk of their earnings from selling the company's actual products or services. Rather, they make the majority of their earnings from recruiting new salespeople, which often comes with hefty startup costs for those being recruited. And while many of us associate MLMs with social media, thanks to the inescapable presence of your high school friend or sister-in-law schilling her "life-changing" weight loss and diet products on Facebook, they are nothing new. For example, AVON, one of the largest and most well-known MLM companies in the U.S., was founded in 1886 (though it would be a few decades before it started implementing MLM-style recruiting).

And here is some background on Amway, one of the first MLMs in the country, which is still in existence (and huge) today: 
"In 1975, the FTC accused Amway of being a pyramid scheme, [but] the investigation concluded in 1979 that Amway was not a pyramid scheme. The FTC did say that Amway lied about potential earnings to new recruits (which most MLMs still do today), retail price-fixed, and allocated customers to their distributors, and they were ordered to stop all of those practices. The FTC ruled that Amway was not a pyramid scheme because they did not charge a large investment fee to new recruits and didn't require members to buy large volumes of inventory they can't return. Amway also required distributors to use or sell 70% of all previously purchased inventory before buying more; the FTC viewed this as another indicator of Amway being different from a pyramid scheme, and the '70% rule' became the Golden Rule of the MLM industry. The 1979 ruling didn't look good for Amway, but they survived and the rest of the industry did with them. 40 years later, they're stronger than ever. Over 20 million people are involved in an MLM in the U.S., and 5,500 new recruits join every day." 
Unfortunately, we've known for some time that MLMs are not really set up to help the majority of their salespeople succeed, but rather only a select few. In fact, the FTC has found that as high as 99% of people involved in multi-level marketing actually lose money. But that doesn't mean the MLM companies themselves aren't profitable. In 2018, the Direct Selling Association, a lobbying group for MLMs, claimed the industry produced $35.4 billion in retail sales.
And ever since COVID hit, it seems that MLMs are more active than ever. They've been especially aiming to recruit people who had been recently laid off, and in the early days, some companies were even making claims that their products helped protect against COVID-19. (And while not every specific product or service sold by an MLM is necessarily snake oil, MLMs do have a history of making dubious health and wellness claims. Nutrilite, a company that was later bought out by Amway in the 1970s, got shipments of its products seized by the FDA in 1948 because it was making unfounded claims that it cured diseases.) 
It was as early as April 2020 that the FTC began warning MLM companies to stop predatory practices that promised huge, unlikely payoffs. That month, the FTC sent letters to MLM companies instructing them "to immediately stop their distributors from telling people that they're likely to get rich by investing in the business. They also demand the companies immediately stop all claims that their products can treat or prevent COVID-19, as there's no evidence or scientific testing supporting claims that those products can help prevent or treat the disease."
And here were some harmful cited examples of MLM recruiters trying to exploit others' financial hardships in their recruiting practices: 
'Need to make extra money? Find it difficult to pay your bills? Were you laid off/ #fired? Be your own Boss w/doTERRA essential oils. Msg me to achieve financial independence #laidoff #unemployed #cantpaymybills #cantpaymyrent #student #sales #sidehustle #makemoney #stayathomemom.'

'…Living in quarantine and where 14 million people applied for unemployment just last week … I'll stick with the opportunity to change people's lives … turn a small investment into six figures …. #arbonne … #quarantine #2020'

'[E]veryone's getting stimulus checks right now… There is no better investment you could do… Take that money that you're about to get back… figure out a way to make this happen tonight.'
Unfortunately, the pandemic seems to only be contributing to MLM companies thriving, thanks to an eager audience of recently out-of-work people. According to an article in TIME, "The Direct Selling Association (DSA), the trade group representing MLMs, says that 51% of the 51 companies that participated in a survey in early June said COVID-19 has had a 'positive' impact on their 2020 revenue; 59% reported the same in a later survey." 
Historically speaking, recessions generally tend to be good for MLMs. During the Great Recession, MLM sellers went from 15.1 million in 2008 to 18.2 million in 2014. 
To get a more intimate view of the current MLM recruitment situation, we spoke with several women who have been on the receiving end of MLM recruitment attempts since the beginning of COVID — here is just a tiny sampling of what they had to say:

From a woman contacted through a community Slack channel: 
"Because the Black community in Seattle is small, there's a Slack group that allows us to connect as a community. Around May-ish 2020, I received a message from a woman (who I've seen around and have some mutual friends with) on Slack asking if I was open to work opportunities…I should've known it was a red flag when she didn't provide any details and went straight to wanting to get on a video call, but I wasn't really thinking. On the call, she drew out this diagram that basically painted traditional jobs as pyramids and this 'job' as a web. She then talked about how she has mentors and they're set to retire at 30 and travel the world, and how she's trying to get to where they are and that she'll help me get to where there are too. I think she was really pulling on our connection of being Black in a predominately white city and how these people are like a family. She mentioned the next steps would include another meeting with her where she'll go even more in-depth into the 'opportunity' and then I'd meet with the whole team, and honestly it sounded like a cult more than anything. I definitely think if she reached out when I first moved here I'd be more inclined to join whatever it was she was talking about…I later went on Reddit to figure out what I just experienced and found out that she's part of Amway and apparently Seattle is swimming with Amway reps. They use the same tactic of randomly reaching out to people online or in person, presenting them with a new opportunity, and then giving them this whole spiel. I didn't follow up with her after our call and haven't heard from her since. It was a really weird experience and I've told all my friends to be wary if they get any messages from her so hopefully they won't get pulled in."
From a woman contacted through Instagram DMs: 
"In mid-April 2020, I had a classmate from undergrad contact me on Instagram regarding her 'new business.' We had taken several STEM classes together and then each gone onto separate graduate programs to obtain PhDs. After not hearing from her for six years, she was suddenly trying to sell me a tummy wrap that claims to melt the fat off your abdomen while you wear it. I was honestly shocked and upset that someone whose life is dedicated to evidence-based practice (and critical thinking!) had fallen victim to a scheme. However, I was also sympathetic to the possibility that she had experienced a reduction in income due to the pandemic and was just trying to stay afloat. I researched the MLM and was able to find their recent Income Disclosure Statement, which shows that their average distributor makes ~$700 for the entire year. I sent her this information, briefly reviewed the sunk cost fallacy, and respectfully encouraged her to distance herself from this MLM. She simply said 'thank you for your input' and I haven't heard from her since. As of January 2021, she is still in the MLM and continuing to post about a range of weight loss products." 
From a woman contacted through Facebook messenger: 
"I was contacted over Facebook messenger by a girl that I knew from my sorority during undergrad. She and I were never close, so the message surprised me and honestly seemed pretty suspicious from the get-go. She initially just asked how I was doing and we exchanged a few messages. She asked if I was still in school or whether I was working. I explained to her that I was looking for a more permanent job. Even though I didn't ask her what she was up to, she replied to tell me that she started working for a wellness company called Arbonne. She told me that she loves her job. She can do it from home or 'from anywhere' (as if any of us were doing any traveling at that point in time), and that it's perfect for her because she's a military wife. She then let me know that Arbonne 'changed her life for the better' and asked if I had heard of the company. At that point I stopped replying to her. I suspected that Arbonne was an MLM and upon googling it, my suspicions were confirmed. I have to say, it's super weird to get out-of-the-blue messages from people you used to know. It's deceiving: you think 'hey, this is nice that this person is checking in with me,' only to have the rug ripped out from under you when they try to either recruit you to their MLM or sell you product. I think many people were in a pretty emotionally vulnerable place in 2020 (and still are) — I definitely was at the time when she contacted me. In such a difficult time, any effort made by others to reach out is so welcome. That is, until their underlying motive is revealed."
*****
While the practices are of MLMs are exploitative, and while we are all likely annoyed at seeing the #girlboss-level recruitment or sales posts of people we vaguely know in our social media feed, we must sympathize with people who are in such a dire financial situation that turning to an MLM feels like the thing that will finally get them into a better life. This isn't meant to be an indictment of any one individual that gets sucked into an MLM (but please, please get out of our DMs), but rather the economic framework that leaves them in a vulnerable enough financial position to end up there in the first place, and the lack of regulation surrounding the companies that outright exploit that vulnerability. 
Image via Unsplash