How My Fairy Tale Post-Grad Job In France Left Me Unemployed And Lost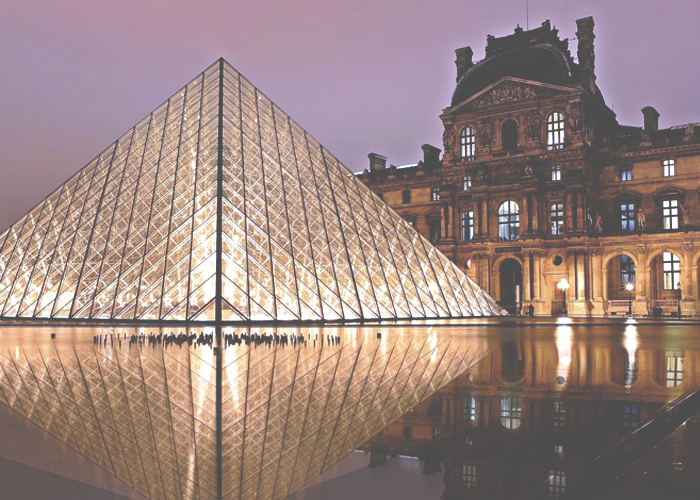 As I think many former college students would agree, study abroad was the highlight of my college experience. The sense of adventure, the new language and customs, the ability to hop on a plane, train, or bus and be somewhere new (cheaply), was everything I could ever have dreamed of. So, when the opportunity to teach abroad (in France) after graduation presented itself, I bought a plane ticket. It didn't matter that I had no formal teaching experience, no idea where I'd be placed, no plan for what to do after my year's contract ended. I simply thought this would be an extension of the best four months of my life.
I soon learned that living abroad without the helpful arms of a university had its drawbacks. There was a never-ending deluge of paperwork, health forms, meetings and appointments, and other random banalities. Then there was school. As an "assistant" without the ability to hand down grades to my students, I never felt respected by them. To be honest, I cried most days after reaching the comfort of my YWCA-type lodging.
And yet I also loved it. The students I did connect with provided me an endless stream of stories to recount to my loved ones back home. "Do you go back to America every night after class?" one student asked. Or, "why don't you have children?" another queried my 22-year-old single self.
I'll never forget the class I taught the day after a terrorist attack on a nearby Jewish school. My middle school students had to come to terms with a hate that they'd never experienced before, one that I myself had dealt with at that same age on September 11, 2001. Moments like those were why I put up with all the rest.
Plus, I got to travel. A lot. Early on in my year abroad, I'd decided to set a goal of visiting every region in France by the end of my year there. With careful planning and a strict budget, I accomplished this in the nick of time.
After a whirlwind year of traveling and (occasionally) teaching, it was time to go home. My contract was over, and I needed to figure out what to do next. I knew that teaching was not in my future. It was by pure luck that I'd thought ahead when I was a senior in college, and had applied and deferred a month-long graduate certificate program that started after I came home from France. I, frankly, lacked the motivation to do anything else when I returned.
I'd gotten back from a year of 14-hour work weeks, spontaneous trips whenever I felt like it, and hardly any responsibility, except to make sure my $45 rent was paid each month. But then I was back in America, living with my parents, and needed to find a career path. Suddenly, my one-year "hiatus from real life" did not seem so glamorous. I completed my graduate certificate program. To say that my heart wasn't in it would be an understatement. I glided along, knowing that this was what I wanted to pursue, but not having the energy to care about it. I even landed a coveted internship in New York City, but I turned it down. Nothing seemed right after that year in Europe. I missed it so much that I couldn't live my life fully in America. I wasn't myself.
Eventually, I found an internship closer to home and committed myself to it. With a two-hour commute each way and a boss who made Meryl Streep in the Devil Wears Prada look like an angel, this misery was the kick I needed. After a year there, questioning every decision I'd ever made, I interviewed for and accepted a job that I knew would finally be meaningful. I was myself again, but better.
The appeal of travel, having a plan after college, mastering a language, and teaching in a classroom is all wonderful, but it doesn't come without its challenges. Coming back after a year abroad, without experience applicable to the things I wanted to pursue, was a hindrance. And it was also a bracing reality check, because after returning from a so-called extended study abroad, you have to accept that teaching abroad isn't necessarily a sampling of "real life." A year abroad taught me independence, confidence, cool headedness, and patience. But it almost ruined me. It took losing myself to find the better version of me.
Andrea Weidknecht is a publishing professional in the Boston area. When she isn't experimenting with gluten-free recipes, she is out playing Frisbee with her German shepherd corgi.
Image via Flickr