How Not Negotiating My Starting Salary Cost Me More Than $100K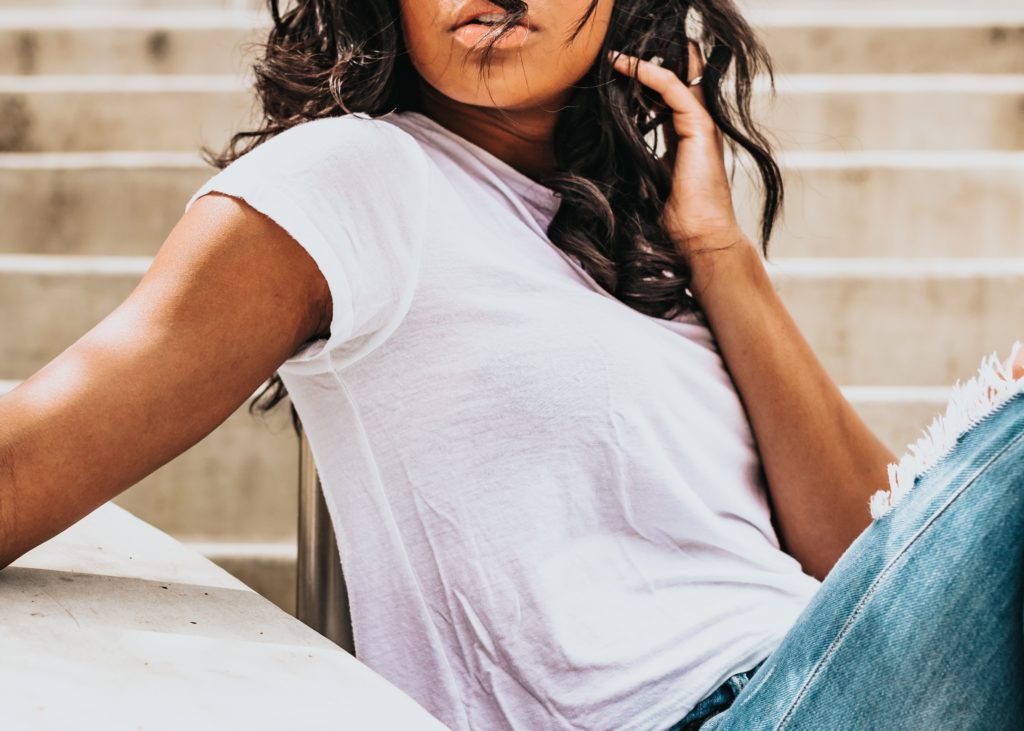 This story is Chantay Bridges's, a 41-year-old real estate agent in Los Angeles, as told to Marianne Hayes.
Back in 2009, I was in the midst of a major career change to real estate. In Southern California, real estate is a fast-paced lucrative field where I saw a lot of opportunity. Shortly after getting my license and starting my job search, I stumbled upon an opening for a real estate specialist in a local government office that immediately interested me. I'd heard that government jobs were particularly hard to come by: It was steady work with great benefits and plenty of room to grow.
I submitted my resume, and I was pleasantly surprised to snag an interview. That's when I learned the position was a full-time contractor role, paid by a staffing agency (instead of a regular government employee role). It seemed a little convoluted, but I was told the candidate would be on equal footing with other employees. The interview went great. Since I was newly licensed, they loved how well-versed I was in the latest real estate laws, which apparently made up for my lack of experience. They called me soon after to make an offer.
Then came the rub: a $50,000 starting salary. That was on par with what I'd earned in my temp job earlier, but I'd wanted more. (Their offer may sound high for a starting salary, but the cost of living in Los Angeles is 50 percent higher than the national average. And the median household income in my neighborhood is over $96,000.)
I did see long-term opportunity there, though, and I was eager to get my foot in the door. Not feeling confident enough to negotiate (and assuming it was a standard offer to begin with!), I said yes on the spot. I soon learned I'd made a huge mistake.
Life as the Lowest-Paid Employee in the Office
Immediately after meeting my new boss, he remarked upon how he couldn't believe I hadn't asked for more money. He said it in a jokey, slap-you-on-the-back sort of way (charming, I know), but I didn't find it funny. Apparently, government salaries are available to the public; something I would've known had I done any research before interviewing.
I looked up the salaries for government employees (not contractors) in the same position. They were making anywhere from $80,000 to $125,000. Even colleagues who joined the department way after me and transferred from other departments — without a real estate license — were earning significantly more than me.
I cringed at my own ignorance. I learned by way of office gossip that contractors notoriously earned way less than regular employees, but my boss still said he would have been prepared to give me "much more" than I'd settled for. How much I actually left on the table is a mystery, but if I'd negotiated, say, a $70,000 salary — that's a minimum of $100,000 over five years (excluding raises and bonuses). And if I'd taken some of that cash and invested it, it'd be even more.
Breaking My Salary Ceiling
One bright spot was that I really liked the job overall and learned the ropes quickly — I won multiple awards for outstanding service. I earned annual bonuses of 5 to 10 percent of my salary, and I got yearly raises. I stayed because I hoped for bigger and better increases. Five years later, though, I was still making about $68,000, far less than many of my colleagues.
So I decided to try something new in 2014, venturing out as a residential real estate agent. During every interview, I was always asked the same question: "What was your salary at your previous job?" I answered truthfully, but underscored that my failure to advocate for myself years before had held me back. And eventually, I landed a new job that paid more.
(Editor's note: You're not obligated to share your salary with a potential employer. In fact, in some U.S. cities and states, like California, Oregon, New York City and Philadelphia, it's now illegal for them to ask.)
I've also taken on part-time freelance work as a talent coordinator in Hollywood. (I'm all about trying new stuff!) Between this and my 9-to-5, I'm now earning over six figures.
Looking back, if I've learned anything, it's that an initial offer is nothing more than a starting point — not the final destination. The salary you accept can affect your earnings for years since your promotions, bonuses and annual raises are typically set as a percentage of your base salary. So it's important to get the one you deserve. And if you don't speak up for yourself, who else will?
Read the original article on Grow. Copyright 2019. Follow Grow on Twitter.
More from Grow:
Image via Unsplash