How To Budget For Irregular "Grown-Up" Expenses You Can Never Seem To Escape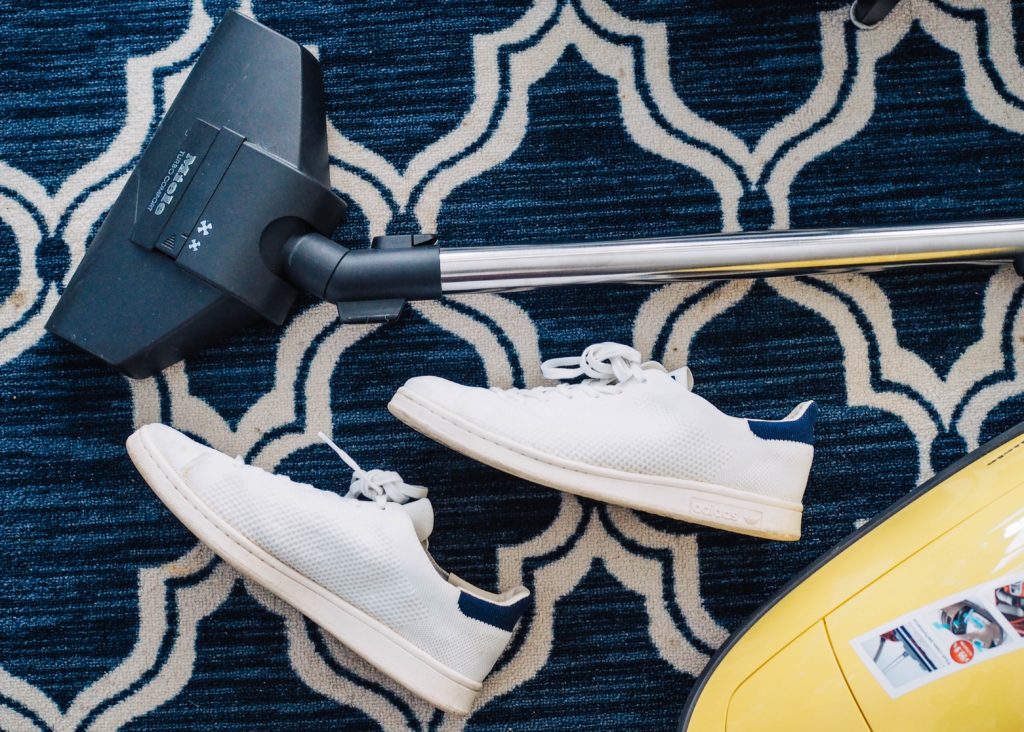 When I happened upon a recent article on TFD about sinking funds, I was reminded of how I budget for my monthly expenditures. I found that, consistently, unexpected "adult" purchases would pop up in my life, undermining my neatly laid-out budget. To combat this, I decided I needed what I call a "divided" savings account, or what you could refer to as a "sinking fund" for monthly expenses.
Budgeting for easy-to-forget adulthood expenses
Allow me to explain: I used to get myself into one too many binds because I consistently forgot about "adult" purchases. Even though I felt certain that I was accounting for everything in my budget, minor things consistently came up — at the worst times — that sent me into a downward spiral of anxiety and self-hatred. For example, if I had treated myself to lunch (within the boundaries in my already-very-tight eating out fund) and then came home and saw I was almost out of conditioner, I would have to wait weeks, usually, until I got paid, before I could buy it again. (I have unreasonably curly hair, and running out of conditioner is like not moisturizing your skin in the dead of February in New York — it's not pretty.) I hated that feeling, not being able to "instant-purchase" the obligatory minor things that I still needed to get by in life. I didn't want to have to wait because my checking account couldn't handle the expense at the moment. I just wanted to go buy more conditioner!
I have multiple savings accounts to save for the big things — the emergencies, the pet emergencies, the vacations. However, I decided I needed to save for the "adult" purchases, too. The ones I kept forgetting about. The things that would otherwise be covered by my parents if I was still a minor. The items that are "annoying" to have to buy, like vitamins, haircuts, face wash…you get the idea.
Although month-to-month was already tight, my stretched income was precisely why I needed to divide my costs and put them aside. When it was time to stock up on vitamins again, I would already have the money saved, and I didn't have to assume the position of an anxiety attack. From now on, I would go into my "divided" savings account and take the money from there to absorb the "adult" cost. (Quickly, I'm going to note that none of these purchases made me feel like I needed to go into my emergency fund when I ran out of them, which is why they need their own fund.)
How a divided savings account, or a sinking fund, for monthly expenses works
First, take all of the products you find yourself buying that either creep up on you or you find to be annoying. For me this looks something like this:
Sponges
Dish Soap
Haircare (including cuts, and product)
Vitamins
Stamps (like who decided these bad boys were so expensive?)
Face Wash
Laundry Detergent
After you round up the items that are "adult" costs for you, divide the number of weeks it takes to go through them. Here's a quick example of how I divide my costs:
Dish soap: $1.82 bi-weekly
Dish soap takes me three months to go through (I buy the really big 5-liter bottle from the grocery store). The bottle costs $11 including taxes. That means I'm buying a new bottle of dish soap every 12 weeks. Therefore, I have to save 92 cents into my divided savings per week, or $1.82 bi-weekly (setting up an automatic transfer when I get paid every other week).
Haircare: $13.78 bi-weekly
I get my hair cut every three months, but I only have to buy shampoo and conditioner around every seven months. My haircut costs me $60 (listen, if you have curly hair like mine, you understand the importance of a good hairdresser), and my shampoo and conditioner costs $53 together. To reach $53 within 28 weeks, that's $5 a week, or $10 bi-weekly, to cover the cost of a cut, and $1.89 for shampoo and conditioner every week, or $3.78 bi-weekly (again setting up an automatic transfer when I get paid bi-weekly).
How much my "adulthood" spending costs me
I have divided each one of my "adult" costs, and it totaled at $30 a week, or $60 from each bi-weekly paycheck. This means that I need to be putting away $120 a month into my "divided" savings account. At first, when I saw this number, I said no — where was that extra $120 going to come from? But when I crunched my budget a bit more, I realized I had already been spending that money on unexpected costs. I had to get creative to make headway for the first month, but I knew that thereafter, I would be fine. I added in a small side hustle (cleaning my neighbors' Airbnb) to build up the first month.
Now that the $120 is set aside, I add to it bi-weekly. I no longer worry about those grown-up costs I know I need, because the previous month's income was already set aside, allowing me to breathe a bit more easily.
Marisa is a Toronto-based writer and museum archivist. She enjoys small-plate restaurants, Toronto's West End, and documentary films.
Image via Unsplash
Like this story? Follow The Financial Diet on Facebook, Instagram, and Twitter for daily tips and inspiration, and sign up for our email newsletter here.