How To Date In NYC Without Going Broke
By Emma B.
|
Wednesday, May 13, 2015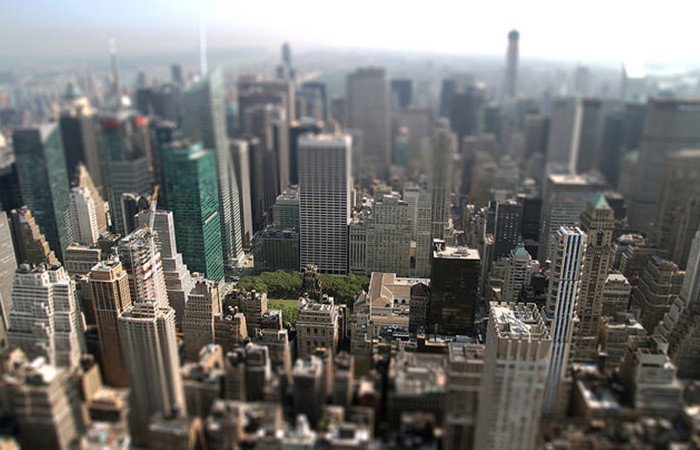 My little brother, who lives in NYC, recently got back into the dating game and has had to brainstorm creative date ideas that won't break the bank. He is a graduate student (read: living on loans) and doesn't drink (read: bars aren't an option), so he has to get even more creative than most to come up with fun ideas. That being said, NYC is one of the best cities in the world for dating, and during the summer the city is loaded with potential ~date zones~. You can picnic, explore outside, walk around, and enjoy the plethora of street fairs and free concerts. I went on a 6-month Ok Cupid dating rampage right before I left NYC, and some of the most memorable dates I've had were spent exploring the city — all without having had a sip of alcohol or spending over $10.
Below are some of my top date ideas, all of which you can go on for under $20, and where alcohol is optional.
Governor's Island: It's a fun ride to get out there on the free ferry, and an enjoyable little boat ride. Sometimes, there are free or cheap concerts to attend, and you can bring a picnic to enjoy once you arrive. There are bikes that you can rent, or you can simply walk around exploring the old military base. That's right; this ice cream cone-shaped island was once a military facility from the Revolutionary War continuously through until the 1980's. There's even still an old officer's quarters. The views of the city from here alone are worth a visit to the island, and coming here almost feels like taking a whimsical step back in time.
Queens: This is the most overlooked borough in the entire city in my opinion. I didn't experience it until I went on one of the most magical dates of my life there, with a native blue-collar boy who was born and raised in Queens. First, we went to a beer garden for a drink, and then walked over to the Socrates Sculpture Garden where we had our first kiss overlooking the Upper East Side, as the October sun set. Afterwards, we went to a free book reading that a friend of mine was hosting in the East Village. It was the perfect date and all it had cost us was a metro fare and the cost of one beer.
High Line: This is probably somewhat clichéd, but it's still a nice date. The best time to go is as the sun is setting (although it closes after dark). Afterwards, you can stop by Chelsea Market for window-shopping and a bite to eat.
Prospect Park: I went on many a solitary run and picnic/walking dates here. My first NYC boyfriend and I used to hit up the farmer's market at Grand Army Plaza on Saturday morning to pick up bread, cheese, and fruit and would head out on the grass to eat. There is often great people watching (dogs, babies, yuppies, and larpers!), and I always loved following the sound of the drums across the park. The Drum Circle would occasionally have informal food stalls set up that would sell plantains and other inexpensive Caribbean or West African food.
Flea markets:  One guy invited me to go with him to the Fort Greene flea market on what I thought was just a casual neighborly outing, but, when he later tried to kiss me I realized it was, indeed, a date. Although it can be hard to find good stuff to buy at these, it's still fun to poke around and look at old military paraphernalia and vintage PlayBoy mags. The food is pretty fantastic as well. I was especially enamored with the papusas and watermelon juice. However, now that markets are so ubiquitous, you can hit up numerous ones elsewhere.
Dim Sum: Another part of Queens which I completely overlooked was Chinatown. In Chinatown, you can get an insanely cheap Sunday dim sum brunch, interesting groceries, adorable teacups, and other kitchen supplies. It's also mesmerizing to watch sharks, eels, and turtles swimming in tanks that will be eaten later on. I used to go to the Sunset Park dim sum at Pacificana which was absurdly cheap and great for a large group. Afterwards, you can walk off the dumplings in Sunset Park, and stop at one of many Banh Mi restaurants for a second lunch/early dinner/afternoon snack. If exploring the outer-borough is not your jam, you can always explore a more central area and visit Manhattan's Chinatown.
The Cloisters: I once went on a girl-only date here with one of my BFFs. Entry to The Cloisters is free, and it's run by the Met. It's a ways away since it's pretty far uptown, but it's definitely worth a visit. You can bring a picnic to eat in the park outside, and wander around the medieval museum and recreated monastery. You can also find out what a quince and a pear tree look like IRL.
MoMa Free Fridays: A good amount of museums in town offer free entry on certain nights, but my favorite is the MoMA. Fair warning, it will be crowded, but it's a great way to get a hefty dose of #culture for the least amount of money.
Vinegar Hill: You don't have to throw down $100 at Vinegar Hill House to enjoy this neighborhood. You can start your wandering at the Con Ed power station near Brooklyn Bridge, and continue down along the water on Hudson and Navy Street. Here, you can see the old mansions who once belonged to naval officers. Some of these mansions are still standing, although some are in states of such disrepair that Rosie Perez bought one just to preserve it. Coming here to visit always feels like a step back in time!
Atlantic Antic: Another lazy weekend street fair activity. Skip the foot stall line, and stop in Salahi's for a huge brick of feta, good bread, and a tasty container of olives.
Flatbush West Indian Labor Day Parade: This is like Carnaval but in NYC. Line up with spectators in Flatbush, and watch the floats and people wearing crazy, feathered costumes making their way down the ave. Also, be sure to get fried plantains!
Brooklyn Promenade/Dumbo Walk: They have an entire park under the bridge which has sand and sand volleyball courts. If you don't feel like getting sand in-between your toes, you can take a stroll around the area to take photos of what is arguably the best view of the Manhattan skyline. After that, make your way down to Grimaldi's Pizza to brave the line for one of the best slices of pizza in Brooklyn. Finally, stroll around Dumbo and see if there are any galleries or studio spaces with free entry.
Red Hook: Red Hook has some pretty fAnCy restaurants but there are ways to stay on a budget. You can grab a coffee at the Fairway and a mini key lime pie at Steve's, and stroll around the waterfront and art galleries. I especially love the view of the Statue of Liberty and looking at the graffiti at the Louis Valentino Park and Pier.
The Rub: I think this costs a few bucks for entry but it's a dance party that often takes place at Southpaw or The Bellhouse, and features 1990's R&B and hip hop music. I never needed to drink too much here as I was content to simply go nuts dancing to Whitney Houston remixes.
Free concerts/films etc: Central Park and Prospect Park have free films and music quite often during the summer. You can bring food (no alcohol) or buy some from the stalls there. I've seen Sharon Jones and the Dap Kings, Woody Allen's Manhattan, and Brian Eno concerts, and each time was an amazing experience. Be sure to check out the many parks around the city that offer free shows and entertainment during the summer, as there are many!
Wave Hill: This is a gorgeous old estate in the Bronx where Mark Twain lived for some time, which was later turned into a public garden. Admission is under $10 (or free on certain days of the week) so all it costs is the price for the metro fare to Riverdale. Take a picnic with you too!
Target First Saturday at Brooklyn Museum: This is when the Brooklyn museum is free, and everyone from families to hipsters hit it up. You can buy wine by the glass, look at the exhibits, and listen to live music. Last time I went, a sassy 7-year-old challenged my friend to a dance off — the 7-year-old won.
Emma is an attorney who moved from NYC to Nashville for law school and decided to stay.  She will never again live North of the Mason Dixon line or pay more than 1/3 of her salary in rent. Follow her blog or her Instagram.
Image via Flickr, Laia Balagueró.